How the Top Companies Torture-Test Their Drones
Got a drone for Christmas? Cinderblocks, freezers, and sub-zero temperatures are just a few of the obstacles it might have encountered before ending up under the tree.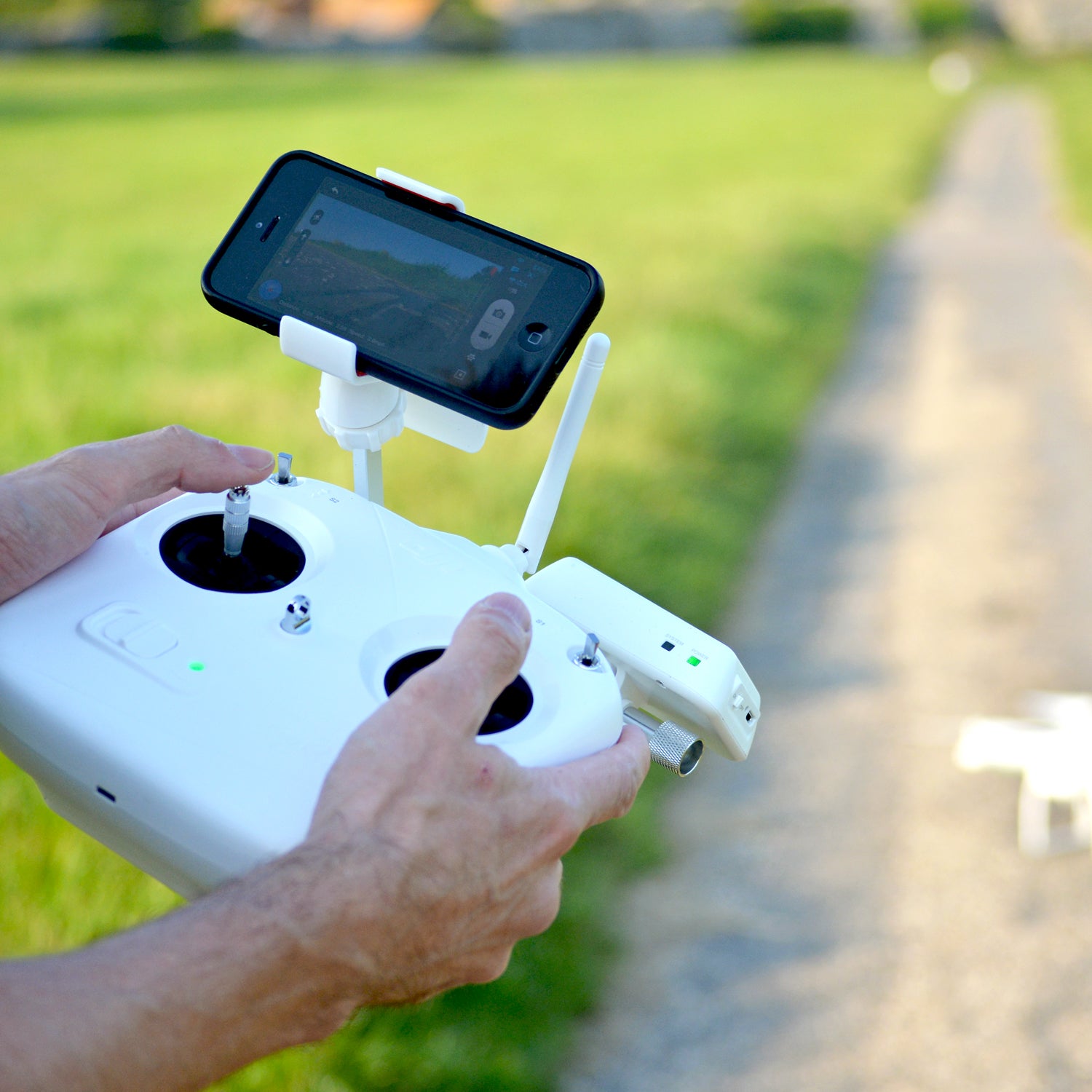 Heading out the door? Read this article on the new Outside+ app available now on iOS devices for members! Download the app.
On a windy day in March, Warren Linde, Robert Blank, and Brent Holbrook, the co-founders of Mountain Drones, partnered with members of the Telluride Ski Patrol to fly a UAV loaded with mock explosives above a secret location outside of Telluride, Colorado. 
Mountain Drones makes UAVs for avalanche mitigation and the prototype in the air was the result of two years of innovation, eight months of component research, and hundreds of hours of testing, both on the ground and in the air. Nine months later, the prototype has evolved into the Prospect, which was ready for demos by ski resorts, departments of transportation, and railways this month. It will go to market in 2016. 
This long R&D phase is typical of drones, which—despite the fact that the U.S. government doesn't yet require UAVs to meet any federally mandated specifications, although they do need to be registered with the FAA— typically spend years in development going through thousands of tests.
While testing typically takes place on private property, in recent years, new public drone testing sites have opened. One such site is the SLV UAS program in Colorado's San Luis Valley, which was launched by a consortium of drone developers and researchers in partnership with the San Luis Valley. There, amid the high valleys and mountains of the south central part of the state, companies can test commercial drones at high altitude and in a variety of climates and geologic conditions. The FAA has opened six such drone-testing sites since 2013—in Alaska, Nevada, New York, North Dakota, Texas, and Virginia.
"We basically attach cinderblocks to the drone's landing gear so that it can't go anywhere and just run the motors so it has the highest level of strain that it could possibly ever see."
When it comes to the testing itself, a developer must first dial in a drone's software, namely its flight code, which governs the machine's motors, ability to fly autonomously and orientation. Then, the drone takes to the skies, where it's put through tests that measure key performance criteria, including range, speed, and battery life, as well as usability for the operator. 
Mountain Drones has developed an extremely robust testing program. "We basically attach cinderblocks to the drone's landing gear so that it can't go anywhere and just run the motors so it has the highest level of strain that it could possibly ever see," says Blank.
To gauge how its drones might perform in nasty weather, Mountain Drones looked to the office freezer, in addition to subjecting the units to the elements outside. "We put components in the freezer and misted them with water to see what would happen. Is this thing going to lock up? Are the electronics going to fail? Then we modified components to make sure that's not going to happen," says Blank.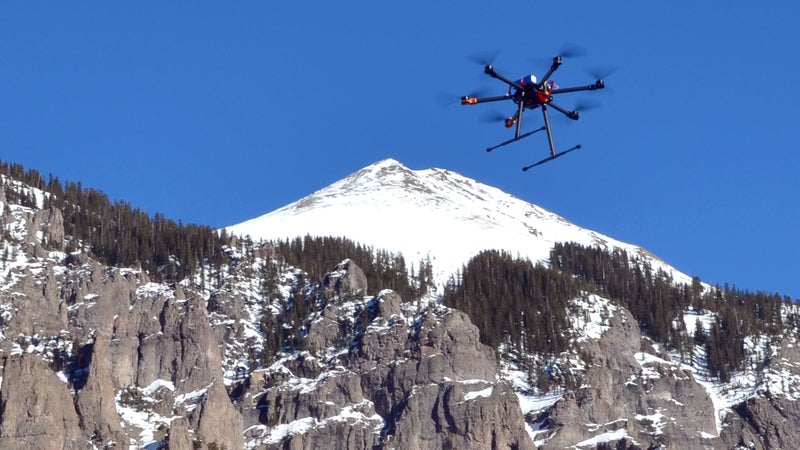 3D Robotics, North America's largest manufacturer of consumer drones, took its inclement-weather testing one step further by building a small wind tunnel at its Berkley, California, headquarters. "Wind is important and we test our drones in wind tunnels to make sure they can withstand certain speeds," says Roger Sollenberger, 3D Robotics' editorial director. "We found that our drones are stable in winds of about 30 to 35 miles per hour. They can maintain their position and they can fly acceptably in winds higher than that." 
When it comes to testing drones in different climates and environments and ensuring they meet the standards of various international regulatory bodies, 3DR supplements its continual in-house testing with a global community made up of employees, developers, and brand ambassadors. The company also uses data from the drone's app. "One of our brand ambassadors is on a motorcycle trip around the world, and right now he's down in Chile riding the spine of the Andes," says Sollenberger. "He's flying his [3DR] Solo drone there, and if he sends flight data back to us we can use that to evaluate the drone's performance at high altitudes. In addition to his anecdotal evidence, we can see things like the drone's power, altitude and how much torque and lift it can generate." 
In addition to finding the limits of these drones, it's also critical for the manufacturer to ensure that they're user friendly. To test its Solo smart drone, 3D Robotics set up user groups comprised of filmmakers, photographers, and action sports athletes, as well as normal prospective buyers. "We take extensive notes on the whole experience, as well as getting direct feedback and suggestions from them. Then we refine performance and repeat the process as much as needed until we've nailed the experience our users want," says Sollenberger. 
This method led 3D to add two companion computers to Solo, which made Smart Shots possible, an application that lets flyers capture video with the press of a single button. 
Testing aside, the real question on most drone developers' minds is what other government regulation might come down the pike in the next few years. Some drone manufacturers are optimistic about the future laws. "Consistent and clear regulations are going to be helpful for the drone industry and the FAA is working to getting to that point," says Linde, of Mountain Drones. "That will be very good for the industry."