How to Build the Perfect Everyday Carry Knife
According to the guy who designs some of our favorites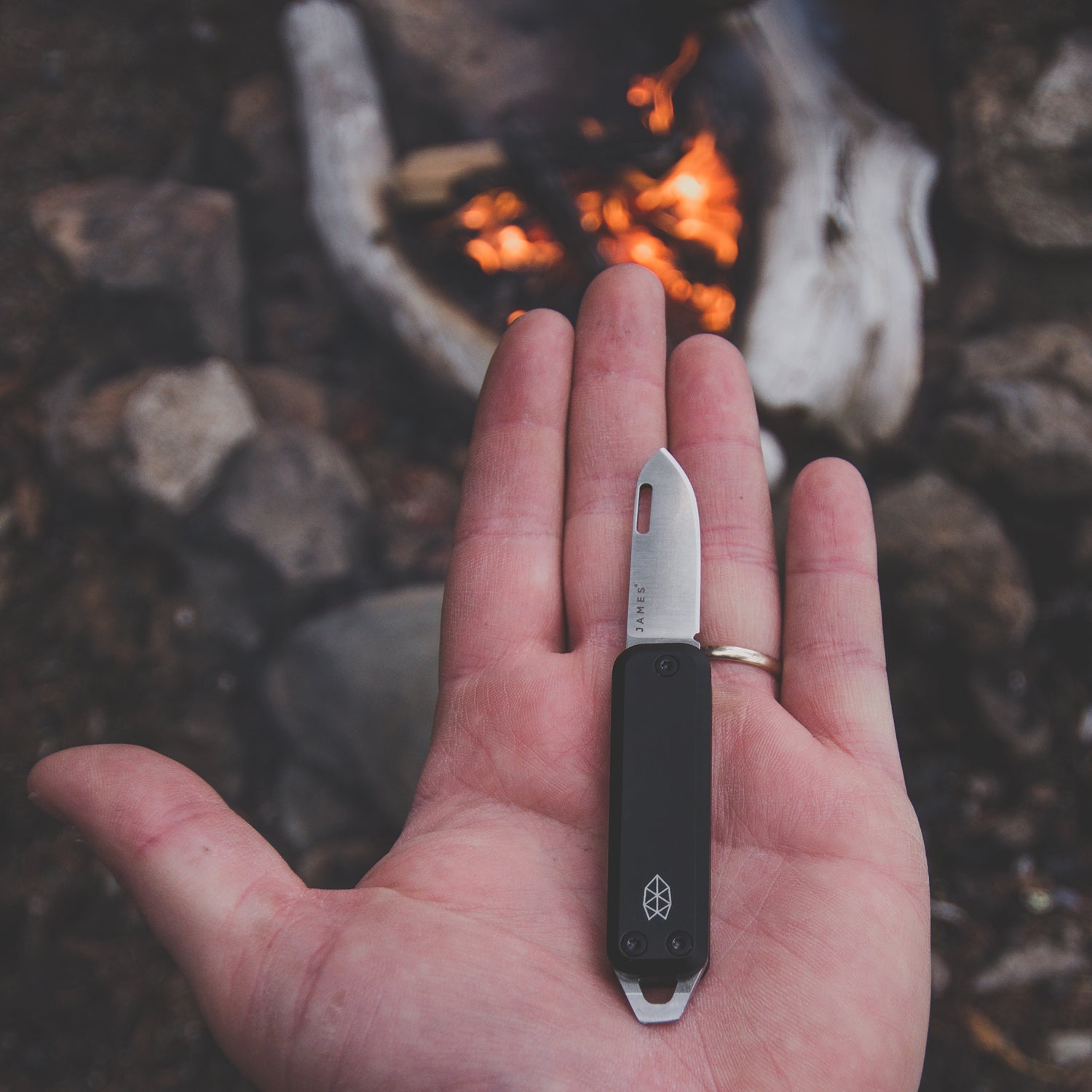 Heading out the door? Read this article on the new Outside+ app available now on iOS devices for members! Download the app.
There's a lot of stuff you need to carry on a daily basis: Keys, phone, wallet, earbuds, sandwich loyalty cards. Space inside pockets is tight, but Ryan Coulter, the designer at The James Brand knives, is working diligently to be in the mix.
"The pocket is a great exercise in editing," Coulter says. "Real estate is small. Whatever you carry in there needs to provide value for you throughout the day."
Coulter believes that few objects provide as much value as a pocket knife, and he's held that belief since he was a kid, growing up on a farm in the Midwest. "The Swiss Army knife was the coolest because it enabled all these things I could do around the farm," he says. "Today, as an adult who works in an office, a knife in hand is still a great enabler for those analog adventures."
Several years ago, Coulter began designing The James Brand's original knife, The Chapter, because the blade he wanted to carry didn't exist. At the time, most pocket knives were either designed for hunters or survivalists. Often, they were overly-built multi-tools. He wanted something sleek and modern, capable of handling an adventure, but not necessarily for killing things.
"Our minimalism was a direct assault on other knives that were terribly overbuilt," Coulter says. "I asked myself, 'What would Apple do if they designed a knife?' Then I started reducing the knife to its bare bones, getting rid of every single piece that you don't need."
That sense of minimalism still informs James today, as the company boasts four different everyday carry knives and moves into fresh territory with The Hook, a multi-tool that attaches your keys to your belt loop, freeing more real estate in your pocket. The James Brand is helping to usher in a new wave of minimalist everyday carry, putting as much of a focus on aesthetics as utility.
"It's more like a cherished object," Coulter says, of his knives. "We want to make knives that you want to carry. Because a knife isn't gonna help you if it's not with you."
With that sense of minimalism in mind, we've picked five of our favorite everyday carry knives.
---
The James Chapter ($295)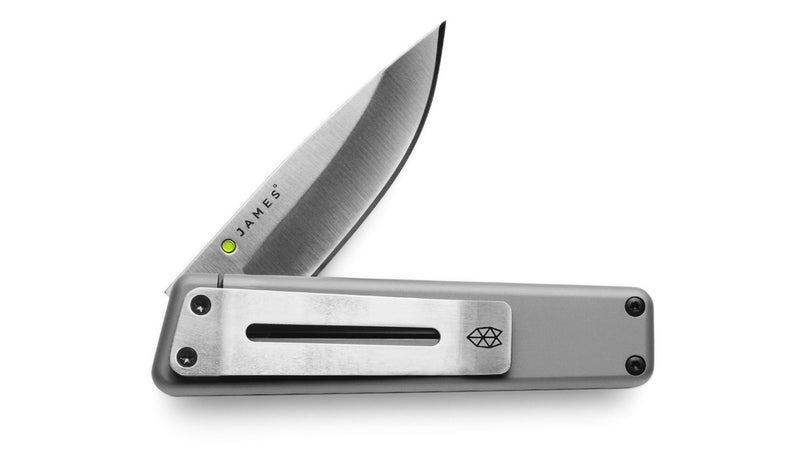 Coulter spent years designing this knife, and the result is a testament to minimalist beauty. It's a drop point knife with a D2 steel blade and a slender, titanium body that goes unnoticed in your pocket, but stands out due to its sleek design.
---
Benchmade Griptilian ($105)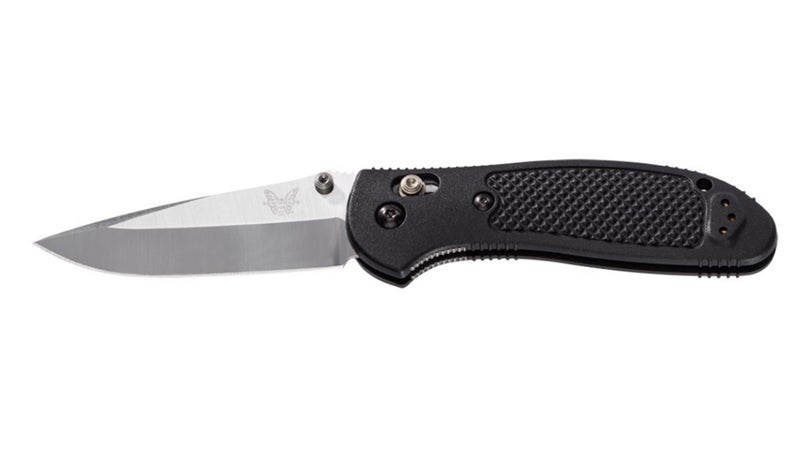 Benchmade's Griptillian is one of the most popular EDC knives out there. It's an ambidextrous blade, with a smooth and effortless deployment and a reversible pocket clip. It's larger than most other knives on this list, so go with the Mini-Griptilian if you wear skinny jeans.
---
Gerber Pocket Square ($30)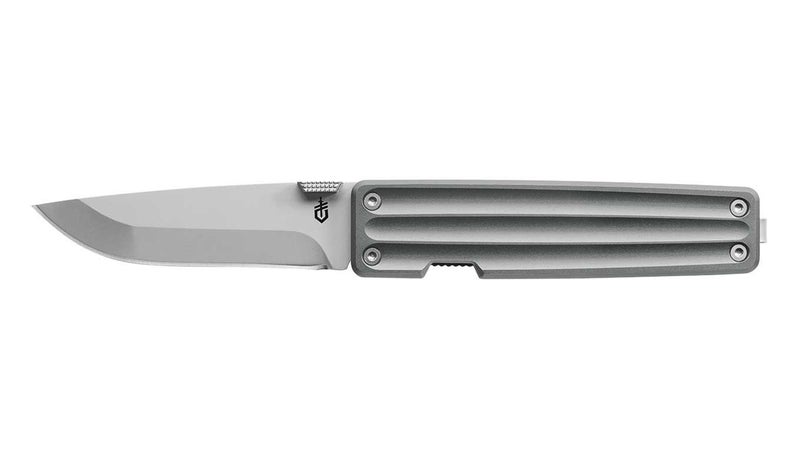 Gerber's Pocket Square mimics The James Brand's minimalist take on the EDC. You get a three-inch stainless-steel blade, aluminum handle, and a simple thumb lift. It's all wrapped up in a streamlined aesthetic with sleek ridges.  
---
Boker Tech Tool City 2 ($40)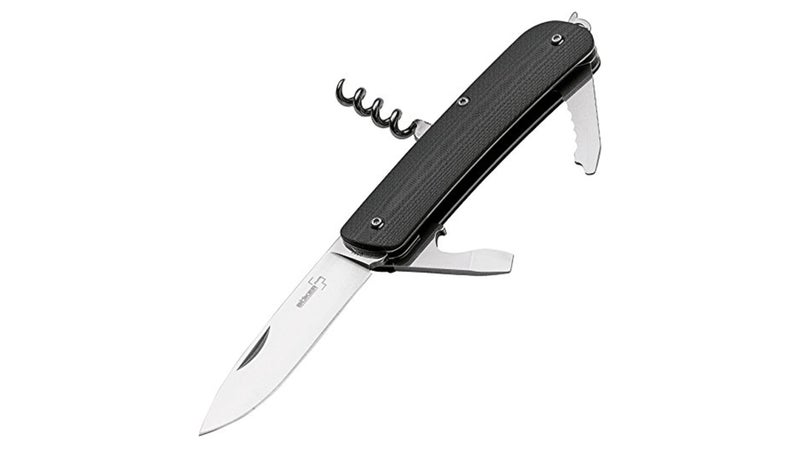 If you're nostalgic about your childhood Swiss Army Knife, but want something of better quality, check out Boker's version of the classic "do everything" pocket knife. You can get the Boker with all sorts of tools, like a mini-saw and screwdrivers, but we like this slimmed down version with a 2.8-inch blade, corkscrew and bottle opener.
---
DPx Gear HEST/F Urban ($310)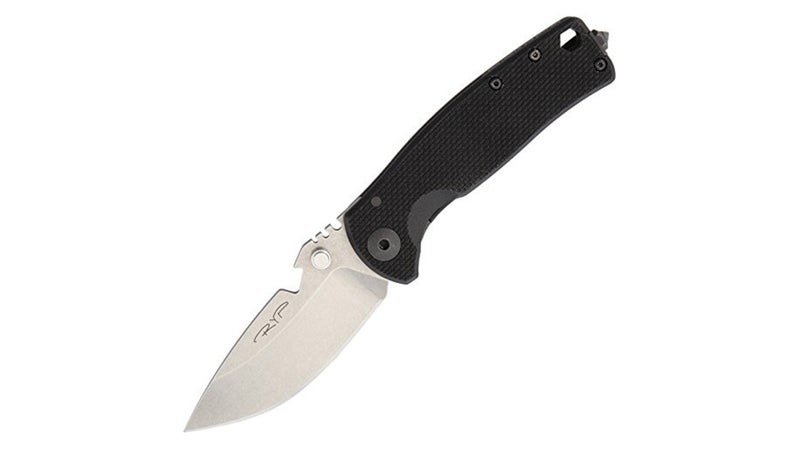 This is the knife you want if you're ever in the situation where you have to break glass, pry open a door, or fight your way out of a bar (read about the designer here). It's a small folder that looks demure but is built for withstanding the direst situations you can imagine.
Lead Photo: Josh Dooley