Everything You Need to Know About the New iPhone 15 Camera
If you want to print phone pictures worth hanging on your walls, the new iPhone 15 might be for you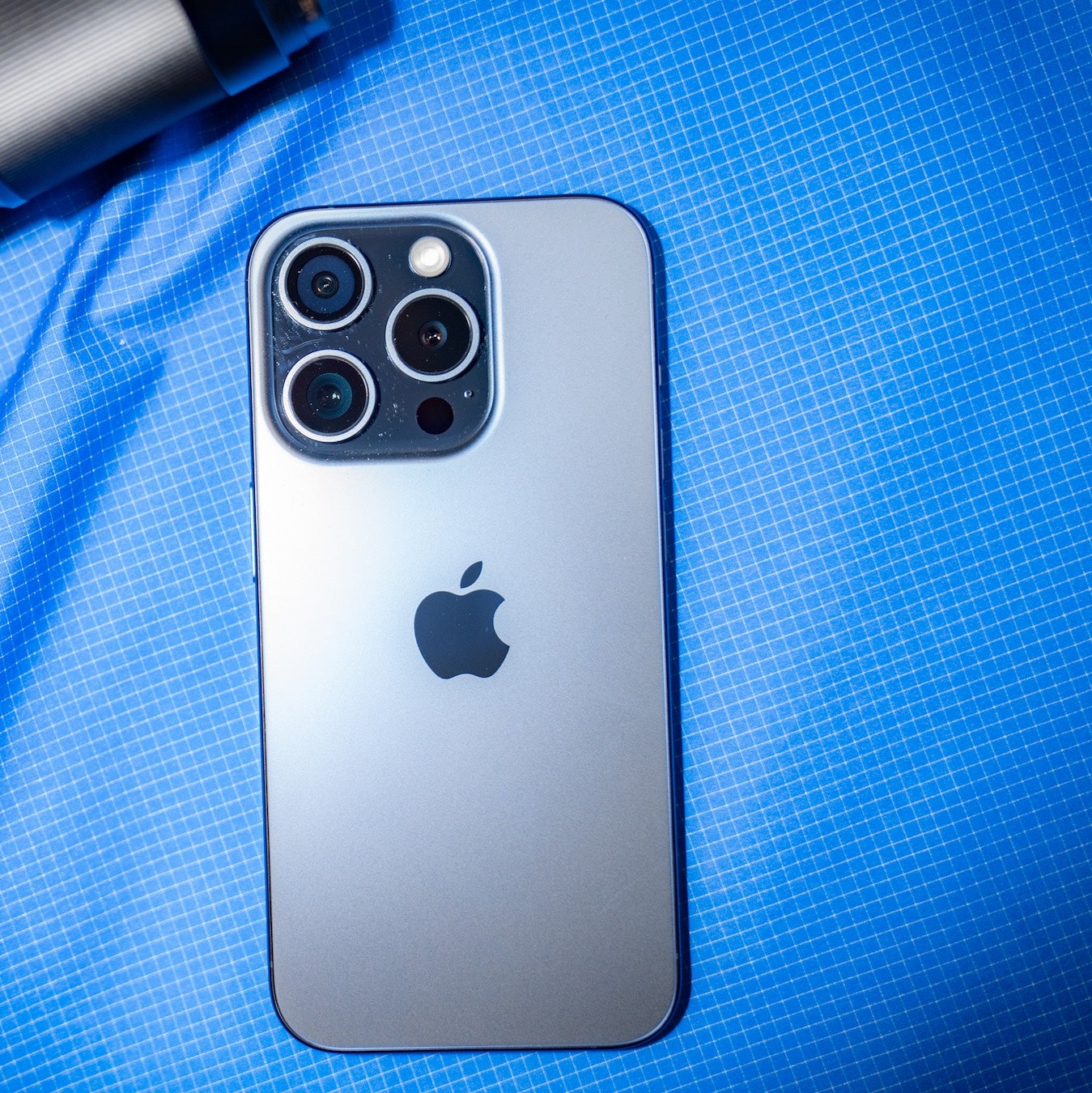 Jakob Schiller
Heading out the door? Read this article on the new Outside+ app available now on iOS devices for members! Download the app.
Apple, at its core, is a hardware company. But damn if it doesn't also have the best marketing department in the world. 
Case in point: in the opening video for this year's Keynote that Apple used to announce its new iPhone and Apple Watches. The video shows a group of people whose lives were saved using Apple products, from the young girl whose watch detected a high heartbeat that led to the discovery and removal of a cancerous tumor, to the middle-aged man who used the iPhone's SOS technology to call in rescuers when he got trapped out adventuring.
I'm not ashamed to say that I sat there and cried watching all these people celebrate birthdays they would have otherwise never celebrated if not for their Apple products. 
But there was another marketing feature that Apple showed off during their launch. The feature literally hung in the background and might be more relevant to your day-to-day life.
 A series of large photo prints taken with iPhones adorned the walls of Steve Jobs Theater and other buildings on the Apple campus. These prints, many of which stretched to somewhere around six feet, were gorgeous and showed the rich colors, sharp details, and astoundingly good low-light information that a modern  iPhone camera is capable of capturing.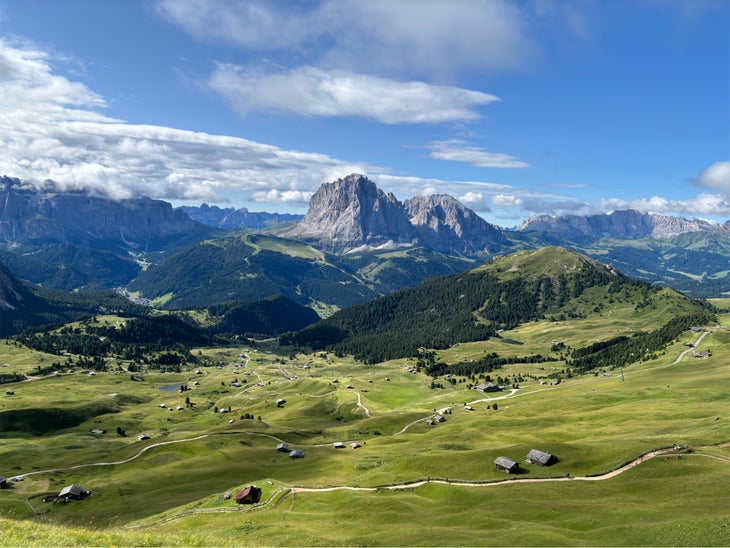 Most people I saw at the launch walked right by these photos without giving them a second thought. I, however, stopped to look at each one and was impressed with the display because this was the first time since I've been covering the iPhone launch that Apple used real, on the wall, photographic prints as a marketing tool for the iPhone. 
The message I got, and the one that Apple was trying to deliver, is that with the iPhone 14 Pro, and truly with the launch of the iPhone 15 and 15 Pro, we've arrived at a point where the photos coming out of these phones are so good enough to print them and hang them on our walls. We've spent years posting our iPhone shots to social media, but thanks to a series of both software and hardware upgrades, the new iPhones finally have enough resolution to allow us to print large, beautiful photos that will sit in our homes and offices and bring us much more joy and pleasure than some fleeting digital image flies by on our favorite platform.    
How the iPhone 15 Lets You Make Big Photo Prints
What it really comes down to is the sensor size. Last year the iPhone 14 Pro got a larger, 48-megapixel (mp) sensor for the main 24 millimeter camera that drank in tons of information, and if you shot in Apple ProRAW (meaning uncompressed 48 megapixel files) you got giant, information-rich images that had enough detail to create high-definition prints. This year, a similar although updated 48 megapixel sensor is included in both the 15 and 15 Pro behind their main cameras (the main camera on the 15 is a 26 millimeter focal length, and the 15 Pro is a 24 millimeter focal length). That means anyone who buys a new 15, Pro or regular, now has a print-making machine in their pocket. 
Also new this year is the USB-C connector at the bottom of the 15s that will charge your phone, but also acts as a data port. Connect a USB cord that supports USB 3 speeds and you'll be able to move up to ten gigabits of data per-second off your phone and onto a hard drive. This will allow videographers to record directly to an external hard drive, and for the photographers it will allow you to move hundreds of giant, 75- to 100 megabyte ProRAW files from your phone to an external hard drive for storage. Someone working in a studio will also be able to shoot on an iPhone and tether it via the USB 3 cable to an external monitor so that the images can instantly be viewed on a large monitor for review.
I've only had a limited time to test both the new ProRAW images and data transfer, but I'm very impressed. I love having a camera in my pocket that takes such rich photos that I can print them for posterity, and being able to easily clear my phone of giant ProRAW files so that I always have space is a damn nice feature. In terms of workflow, the data transfer capability is also nice because I can now quickly drag all my ProRAW files onto a hard drive and then use that hard drive for Adobe Lightroom on my MacBook Pro, which is the system I and many people use to select, tone, and print images. Gone are the days of having to select my favorite photos in the Photos app and then Airdrop just a select few ProRAW images to my MacBook Pro, or use Lightroom on my phone, which eats battery like nothing else. 
Will the 15 Replace My DSLR or Mirrorless Camera?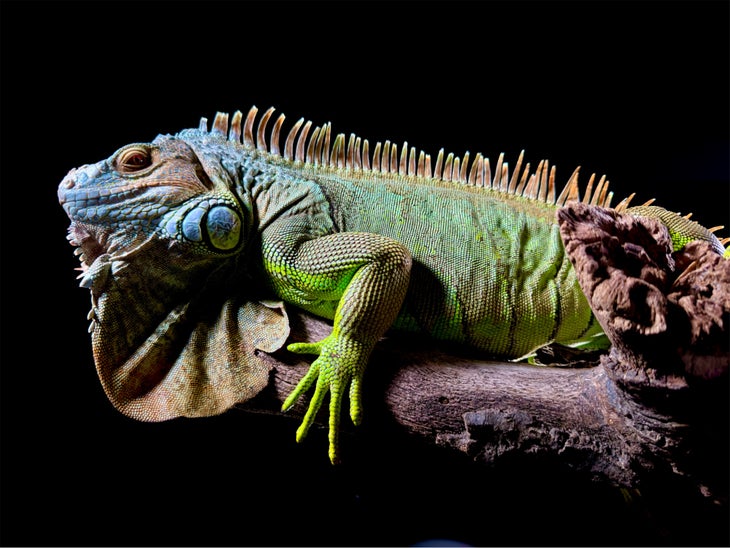 I come back to this question every time I review an iPhone, and the answer is still a firm no. For those of us who love to adventure, we now have an even more powerful camera that weighs almost nothing and slides into our pocket so it's incredibly convenient to use on the trail, on a rock wall, in the water, on a bike, or wherever you're out exploring.
But even with a large 48 megapixel sensor now standard, it's still much smaller than what comes in any full-frame DSLR or mirrorless camera. And sensor size is ultimately what matters. Even though the Sony a7IV only shoots 33 megapixel images, those images will always beat 48 megapixel images from an iPhone, particularly in low light, because the full-frame sensor inside the Sony takes in more light, and more light equals better quality all around. 
It's a smaller niggle, but when you try shooting a ProRAW 48 megapixel image on an iPhone it's so big that the phone takes a second to process the image, so you can't shoot in succession like you can on a Sony, Canon, Nikon, or Fuji camera, all of which allow you to shoot multiple ProRAW images per second.
Apple has done an amazing job of building different lenses into the back of the iPhone and the iPhone 15 Pro Max even gets a huge 120 millimeter (5x) zoom lens this year. But even so, all the major camera brands still win because they can offer interchangeable lenses that will always offer more range. I can guarantee you that photographers on the field during the NFL season will not be using iPhones because the iPhone lenses are too short. I can also guarantee you that Jimmy Chin will not be using an iPhone as his principal camera the next time he heads out to document climbers on a wall because he'll need the range of whatever pro system he's using. That said, I'm also sure that Jimmy will be plenty impressed with the detail captured by the 48 megapixel sensor.
What About Average Photographers?
Apple knew most people who buy the iPhone 15s won't use ProRAW images or quick file transfer as much as a photo geek like me , so they found a way for you to benefit from the giant new sensor as well. They did that by making the camera on both the 15 and 15 Pro default to a more reasonable 24 megapixel size so that you can shoot in succession without a delay, but still use all the light that the big sensor drinks in.
To get the 24 megapixel image, the camera shoots one 12 megapixel image that's designed to gather a broad range of light (shadow details, etc,) and then a 48 megapixel image that captures tons of detail. The iPhone software then combines those images together for a 24 megapixel image that captures the best of both worlds. What's cool is that the phone also realizes that there might be slight movements between when the two images are taken so it uses software to adjust for these movements and ensure there's no mismatch. 
To make things more complicated, or varied, depending on how you look at it, the 15 and 15 Pro will also shoot a 48 megapixel image in something called HEIF MAX, which is a slightly compressed and toned format. The phone does this so that you still get the detail of the 48 megapixel image but don't have the giant files (or the same amount of total information) that you get when you shoot a 48 megapixel ProRAW image. 
I've shot several of the 24 megapixel default images since I got my hands on the 15 and 15 Pro a couple days ago and they're very nice images. They lack some of the razor-sharp details you get with a 48 megapixel ProRAW image, but are still impressive, with individual eyelashes and dog hairs coming through, great color, and nice low-light information.
Other Updates
Some other updates that are not as impressive but that you should be aware of are the new focal lengths available on the 15 Pro and Pro Max, and the ability to turn a regular photo into a portrait after the fact.
On focal lengths, both 15 Pros now come with two new wide-angle focal lengths—28 millimeter and 35 millimeter—that you can choose via a button in the camera app. It's cool to have these pre-set focal lengths because many photographers find the standard 24 millimeter main camera focal length too wide. But it should be noted that neither the 28 or 35 millimeter focal length is created by its own camera. Instead, Apple uses the 24 millimeter main camera, shoots a 48 megapixel image, and then crops in and transfers detail from the 48 megapixel image to create the two new lengths. As a result both of those new focal lengths still produce nicely defined, and medium-res 24 megapixel images. 
For portraits, you can now shoot a regular photo of a person, dog, or cat on any of the 15s and turn that photo into a portrait, with a blurred background, after the fact. If you have multiple people in the shot— one person in the foreground and one in the background—you can also tell the photo which person to focus on and which one to blur out and switch back and forth as many times as you want.
Should You Upgrade to the iPhone 15?
If you have the 14 Pro already, don't upgrade, the cameras are very similar. If you have an older iPhone and care about the quality of your photos and think you might want to print medium or large prints of the photos that come off your iPhone, then yes, you should upgrade. And this year you don't have to spend the extra money on the Pro version of the iPhone to get the bigger sensor.
We know that an iPhone will never replace a pro-level, full-frame camera, but it's extremely nice to have a high-resolution camera in your pocket at all times that you can pull out to capture the everyday moments that define our lives. And it's also nice to have a high-resolution camera in our pockets that is so light we forget it's there so that we can hike, ski, climb, ride and then stop to capture the moment without having to fumble with a backpack or some hard-to-carry mirrorless body and lens setup.
Lead Photo: Jakob Schiller
Trending on Outside Online