What Do I Pack for River Rafting?
Common sense is a good place to start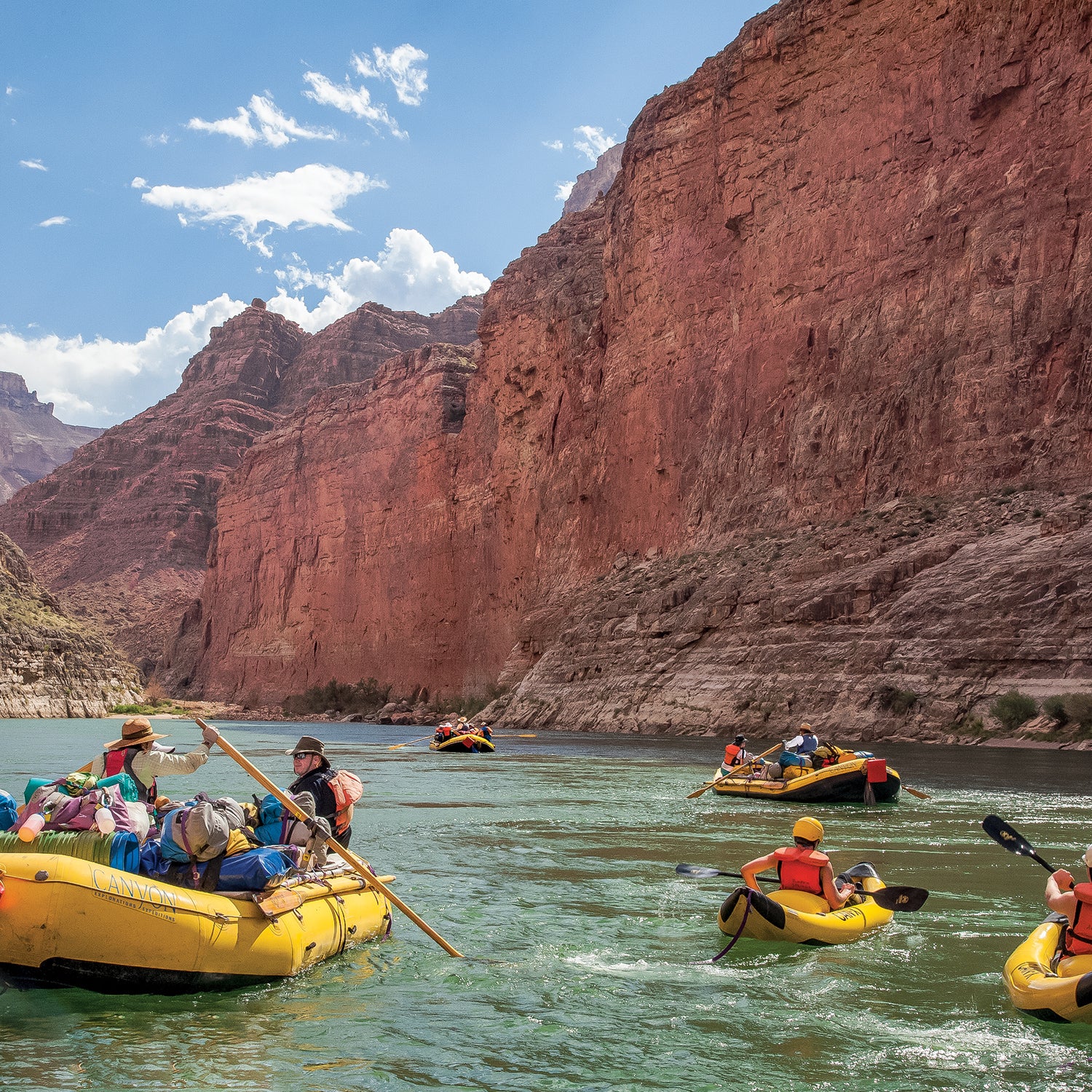 Merrill Images/Getty
Heading out the door? Read this article on the new Outside+ app available now on iOS devices for members! Download the app.
It's going to be a huge big-water season here in California, thanks to the snowpack, and I'm excited to try river rafting with my friends. We already have a weekend trip planned to the Kern in June, but I feel like there are so many fun essentials to buy beforehand that I can't find on Google's packing lists. Help?
—Aspiring River Runner
Dear Aspiring: River rafting is one of the most exhilarating activities you can do, right up there with bobbing for apples, but it can also be dangerous, like shooting heroin. I'll get to the good stuff in due course—but first, let's have the obligatory SAFETY WARNING.
Who are you going with? Do your friends actually know what they're doing, or are they college-age hooligans, as I suspect? Or maybe you've hired a guide? That's not a bad idea, because the Kern serves up whitewater that's as serious as it gets, so you don't want to be in over your head.
Your chances of dying increase exponentially if you're not wearing a life jacket. So buy a U.S. Coast Guard–approved Class III or V personal flotation device suitable for your weight. A legit local shop will set you right. And when you're on the river, wear it. A whopping 84 percent of drownings occur because the person wasn't wearing a life jacket, according to that same Coast Guard. You can still have a good time while wearing a PFD, but it can't save you if you don't have it on.
OK, now back to the fun stuff!
Wait, no—a few more safety points. The number of sunburned folks you will spot at a busy river take-out rivals the beaches of Cancún, Mexico, during spring break. Skin cancer is no joke, people! News flash: getting splashed with water all day might mean you need to reapply sunscreen several times. Please don't be like that roasted Boston College bro I once saw whose inner thighs were literally peeling off—use a lot of high-SPF sunscreen (preferably with zinc, for staying power) and reapply it every two hours.
It also helps to cover up. Those wide-brim straw hats are de rigueur with river guides because they're cheap and they work. Look for one with a string to secure under your chin. Remember: you'll be outdoors, where the wind tends to blow. And speaking of retention, don't forget a pair of shades, along with some means of holding them to your head—most sunglasses don't float.
I also recommend a UPF-rated hoodie, so you don't have to slather your whole body with lotion; if you can't afford one, a thrift-store Hawaiian shirt will at least help you cover up, and it looks steezy. And if it's hot, cotton holds water better than polyester and will keep you cool.
Footwear is also crucial. What type of highly stylish sandals are you going to choose? As long as they strap to your feet (no flip-flops!), you should be good to go. Bedrock, Chaco, Keen, and Teva all make solid footwear with soles designed to provide grip on wet rocks.
But rafting isn't all sunshine and rainbows. Just like the wind, precipitation tends to rear its head, even in sunny months. So it's wise to pack a thin, synthetic midlayer, in case you catch a chill (fleece is great here), and a solid rain jacket or poncho.
As for the fun part: get out there and go rafting—just please don't drown!
Send your questions to deargear@outsideinc.com.
Trending on Outside Online