Graham Cracker Base S'mores Cookies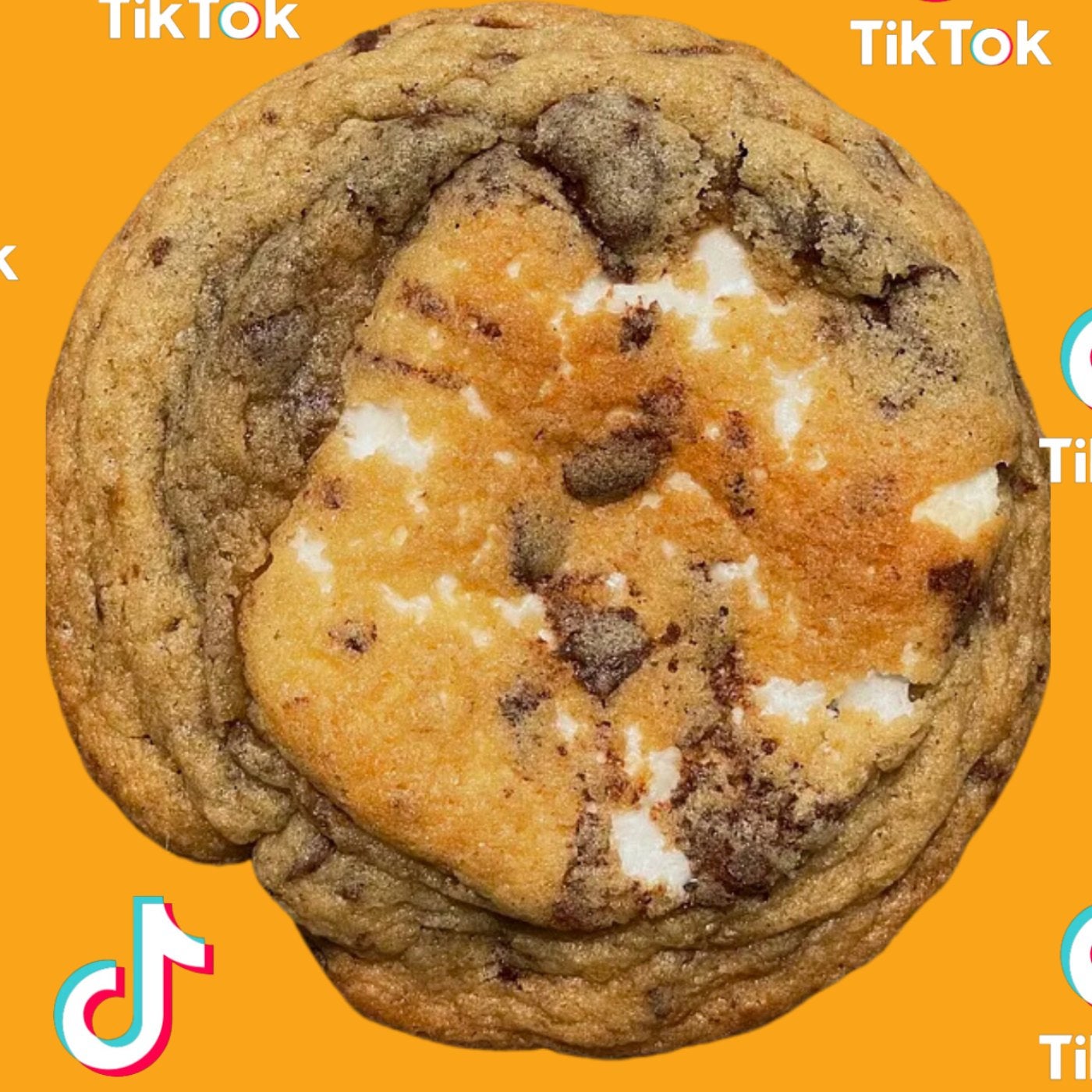 Nea Arentzen
Heading out the door? Read this article on the new Outside+ app available now on iOS devices for members! Download the app.
Recipe courtesy of Nea Arentzen.
Chewy on the inside, crispy on the outside, and filled with chocolate and goey marshmallows. What else could you ask for in a campfire-themed cookie?
These cookies took some trial and error, but the end result is a cookie that's hard to say no to. They begin with a graham cracker square, a layer of chocolate chips, and a whole marshmallow, all of which is covered with cookie dough. Don't feel like you need to bring the cookie dough all the way down to the parchment paper; as long as it covers the marshmallow and chocolate it should be good.
Additionally, the cookie dough balls will soften as you assemble the s'mores cookie, so chill the cookies in the freezer before baking until pretty much solid, 20 to 30 minutes. This is an important step: chilling cookie dough helps develop the flavors and prevents the cookies from spreading too much in the oven. (If you notice they're still spreading more than you'd like, you can use a spatula to condense them a bit more.)
Another tip is to slam the baking sheet against the oven rack halfway through baking to create little wrinkles in the cookies. This isn't necessary, but I think it adds a nice touch in both looks and texture.
Ingredients
1 cup salted butter (225g)
2/3 cup granulated white sugar (140g)
2/3 cup light brown sugar, packed (140g)
1 tsp. vanilla extract
2 large eggs
3 cups flour (360g)
3/4 tsp. baking soda
1/2 tsp. baking powder
1 tsp. corn starch
1/2 tsp. kosher salt
1 cup chocolate chips, coarsely chopped (plus more whole chocolate chips for assembling)
12 to 16 graham crackers squares
12 to 16 marshmallows, regular sized
Preparation
1. In a large bowl with an electric mixer, beat the butter, granulated white sugar, and light brown sugar until light and fluffy, 1 to 2 minutes. Beat in the vanilla and eggs until combined and light in color, 1 minute more.
2. In a separate bowl, combine the flour, baking soda, baking powder, cornstarch, and salt. Using a wooded spoon or spatula, fold the flour mixture into the butter until almost combined. Add the chopped chocolate chips and mix until just combined (don't overmix).
3. Scoop the cookie dough into 12 to 16 equally-sized balls and place on a parchment-lined plate. Chill the dough balls in the fridge for 30 min to an hour.
4. Preheat the oven to 325ºF and line a rimmed baking sheet with parchment paper. Working in batches, place 4 to 6 squares of graham crackers down on the rimmed baking sheet, at least 5 inches apart.
5. Top each graham cracker with a few chocolate chips and a marshmallow. Then, one at a time, slightly flatten the cookie dough balls and place them over the marshmallow, carefully spreading the dough down the sides to cover the marshmallow and chocolate (this doesn't have to be perfect).
6. Freeze the batch of s'mores cookies until mostly solid, 20 to 30 minutes. Bake until golden brown, gently slamming the sheet down against the rack to create wrinkles halfway through, 13 to 15 minutes total.
7. Remove the cookies from the oven and immediately press the puffed marshmallow down with a spatula (careful, the marshmallow might want to stick).
8. Repeat with the remaining s'mores cookies. Let them cool slightly and serve.
Lead Photo: Nea Arentzen