The Ultimate Backpacking Quinoa Salad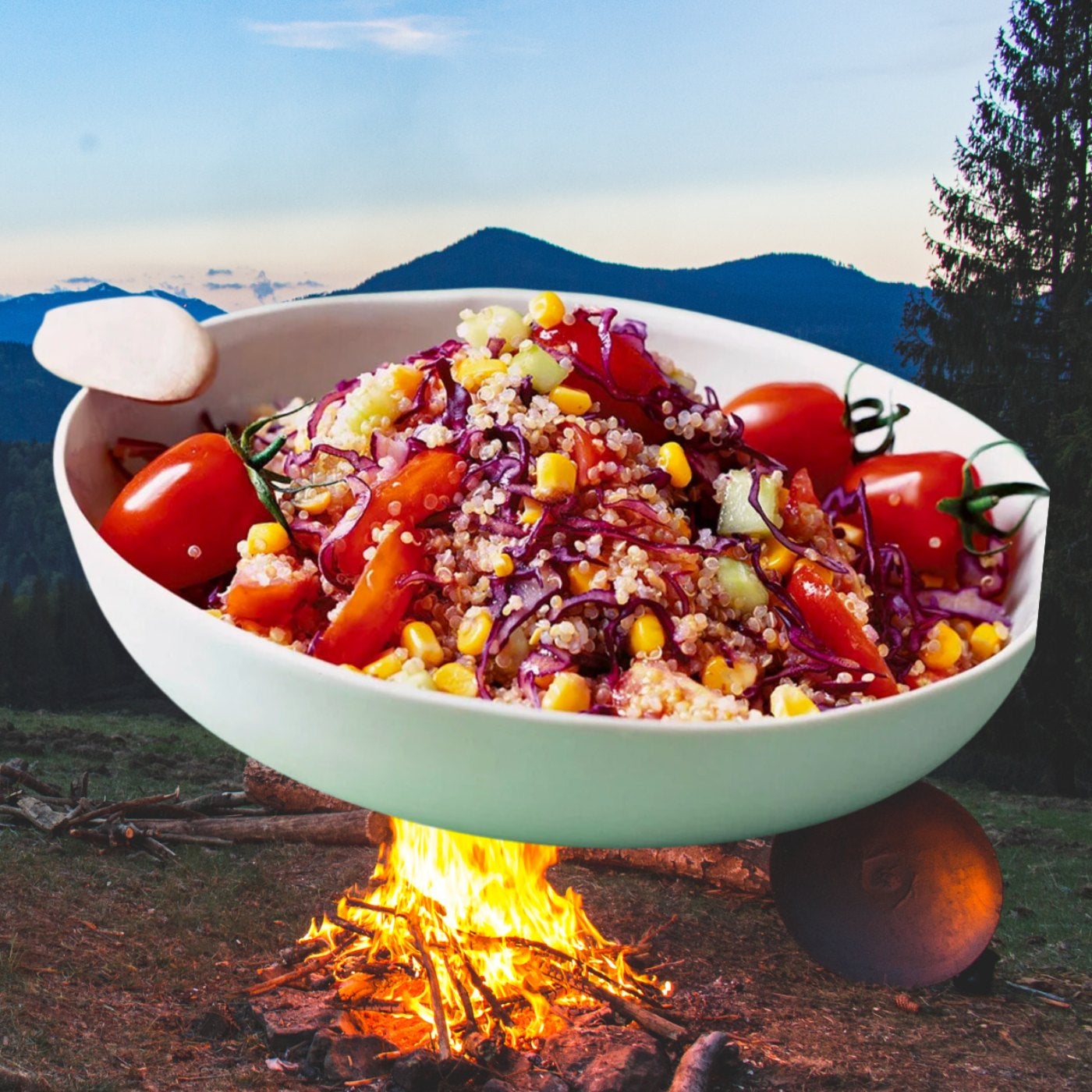 Vegetarian Times
Heading out the door? Read this article on the new Outside+ app available now on iOS devices for members! Download the app.
This article was originally published on Vegetarian Times.
It's already a well-known fact that quinoa is a nutrient-packed food. It's a plant-based complete protein and packed with vitamins, minerals, and antioxidants. But quinoa is widely underrated in the camping and backpacking community because it traditionally takes 20 minutes to boil. And after a long day of setting up camp or hiking, the last thing you want to do is wait for dinner. But you can work around this by using instant quinoa, which takes mere minutes to cook.
You can also make your own instant quinoa ahead of time by cooking regular quinoa as directed, then dehydrate it on mesh dryer sheets (or parchment paper) for 10 to 12 hours at 135 degrees Fahrenheit. Pack in airtight bags and, when ready to eat, cook in Jetboil with 1 1/2 cups of water for 5 to 10 minutes.
With these tips in mind, make this salad with corn, tomato, and chopped cabbage. It's a delicious, hearty, and perfect backpacker food.
Ingredients
Salad
1 cup quinoa, rinsed and drained
½ tsp. salt
1 ½ cups fresh or frozen corn kernels (from 2 ears)
1 ½ cups halved cherry or grape tomatoes
1 cup finely chopped red cabbage
1 cup diced cucumber
Dressing
½ cup olive oil
¼ cup fresh lemon juice
3 Tbsp. maple syrup
1 Tbsp. Dijon mustard
1 tsp. salt
Preparation
1. To make Salad: To prepare quinoa traditionally, bring quinoa, salt, and 1½ cups water to a boil in saucepan. Reduce heat to medium-low, cover, and simmer 20 minutes, or until water is absorbed. Set aside, covered, 10 minutes. If using instant quinoa, place contents into a Jetboil with 1 1/2 cups of water and bring to a boil, cooking for 5-10 minutes.
2. Stir together corn, tomatoes, cabbage, cucumber, and quinoa in bowl.
3. To make Dressing: Mix all ingredients in blender until smooth.  Stir into Salad. If making ahead of time for a camping trip, store in airtight bag.
Lead Photo: Vegetarian Times