This Bone Broth Cocktail Might Be the Drink of the Summer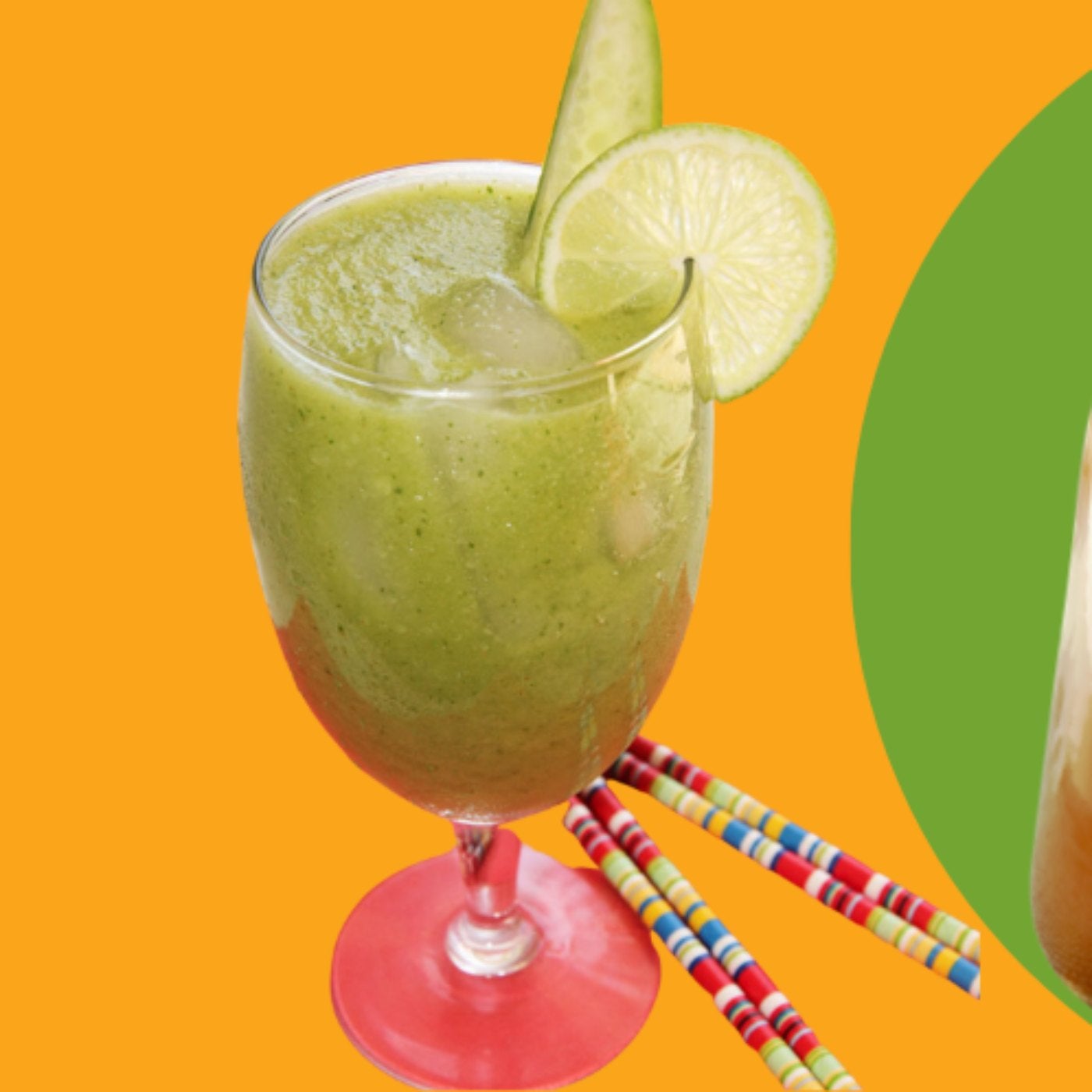 Dr. Kellyann Petrucci
Heading out the door? Read this article on the new Outside+ app available now on iOS devices for members! Download the app.
Bone broth may recall images of Gwyneth Paltrow, Instagram ads, and boring soup, but if you disregard the fad diets and social media antics, it can be a nutritious ingredient in summertime cocktails. 
But First, a Bit About Bone Broth
Though trendy to the point of it being humorous, bone broth has many known benefits. It's plentiful in minerals such as calcium, magnesium, phosphorus, and potassium. But most of bone broth's claim to fame can be attributed to its collagen content.
Celebrity nutrition expert and New York Times bestselling author, Dr. Kellyann Petrucci says that collagen protein, commonly found in cuts of meat formerly part of connective tissue, is made up of essential amino acids.
"Specifically, glutamine and glycine," Petrucci says. "Both have been linked to gut health. Glutamine, especially, can help repair the gut lining and improve digestion."
When collagen is cooked, as in bone broth, it turns into gelatin, which is also extremely beneficial for gut health. But the tricky bit with bone broth is that many store-bought brands are packed with fillers and excess sodium. Petrucci recommends making your own.
"When making your bone broth, you want to use the healthiest ingredients possible. Look for the highest quality bones you can afford," she says. "You can use the bones from just about any quality meat you like but try to be picky to ensure the most significant benefits—select bones with a lot of cartilage. Great choices include: beef, bison, chicken, duck, goose, lamb, pork, turkey, and venison."
The best portions, she says, are the beef knuckles, joints, feet, and marrows. Chicken feet are also a great source of not only gelatin, but hyaluronic acid, which is excellent for keeping joints healthy.
But how much bone broth do you need to drink to reap its benefits? Petrucci recommends two cups daily. An easy way to incorporate it? Cocktails!
Yes, Cocktails!
I was admittedly hesitant when I first read about incorporating bone broth into a summer cocktail, but hear this: it works. If you like a savory, spicy, bloody mary, you might enjoy this cucumber melon cooler. It's surprisingly refreshing with hydrating cucumber and sweetened with crisp honeydew melon (make sure to use ripe fruit!). The thicker texture startled me initially, but after a few sips I tried to see it as a frozen drink rather than a typical mixed drink.. The hint of Patrón and jalapeño added extra bite, and while I barely tasted the bone broth, I was happy knowing I was getting a boost of protein and collagen.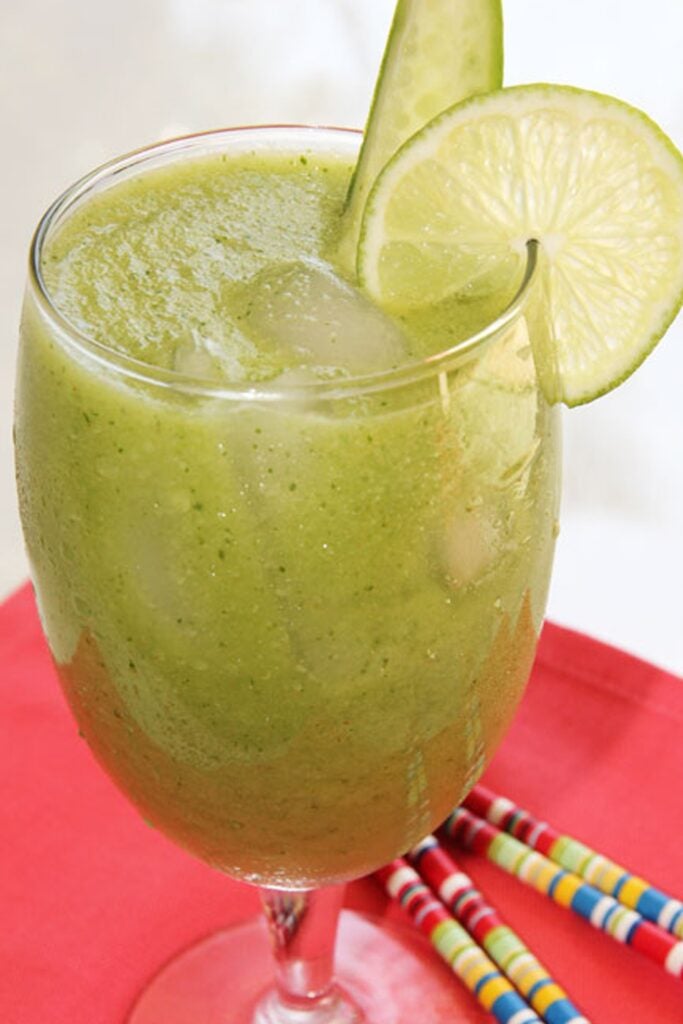 Cucumber Melon Cooler
Ingredients
1 cup bone broth of choice
1 cup ripe honeydew melon, chilled and rough chopped
½ English cucumber, peeled, seeded, and rough chopped, plus 2 vertical slices for garnish
¼ cup fresh lime juice, about 1 to 2 limes, plus wedges for garnish
3 Tbsp. fresh cilantro leaves, plus a few leaves for garnish
¼ to ½ tsp. jalapeño hot sauce or 2 pinches cayenne
2 ounces Patrón tequila or potato vodka
Ice cubes
Preparation
1. Place all ingredients except alcohol and ice in a blender and blend until pureed.
2. Fill two tall glasses with ice, add 1 ounce tequila or potato vodka to each glass, add cocktail mix, and stir.
3. Garnish with cucumber stick, lime, and cilantro.
Lead Photo: Dr. Kellyann Petrucci