The New Rules of Protein
How much, what kind, and when? Time to question (only some of) what you know about fueling up.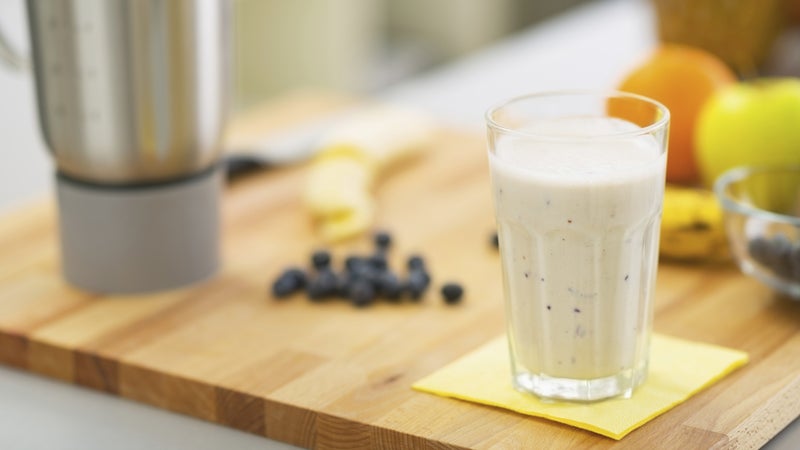 Heading out the door? Read this article on the new Outside+ app available now on iOS devices for members! Download the app.
All athletes follow (or at least are aware of) the same nutritional guidelines: drink a protein shake within an hour—at most—after working out. It's the same token of advice we've been hearing for years. But does it still hold true? It may be time for the rules of protein—namely, quality and timing—to be rewritten.
The workout window still stands, but not quite as rigidly as before.
The first two hours after a workout are still the most important, but not just because of protein. "When you exercise, your reserve of protein, carbohydrates, and amino acids are depleted while your hormones—cortisol, testosterone, and growth hormone—spike," says Richard Kreider, director of the Exercise & Sport Nutrition Lab at Texas A&M University. Low nutrient pools and high hormones put your body in the optimal position to synthesize protein and carbs, speeding recovery and encouraging muscle growth, he explains.
But a landmark meta-analysis last year in the Journal of the International Society of Sports Nutrition revealed that the window is influenced more by your pre-workout meal than the workout itself. Researchers found that timing your pre- and post-exercise meals to be within three to four hours of one another was more important to muscle growth and recovery than any post-workout window alone.
"Not only does this support that the window is substantially wider than previously believed, but other research has shown that muscle is sensitized to protein intake for at least around 24 hours post-workout," says study author Brad Schoenfeld, a certified strength and conditioning specialist who directs the Human Performance Lab at CUNY's Lehman College in New York. "This doesn't mean that there is no benefit to ingesting protein sooner, but you will continue to see benefits of consuming protein long after the workout is finished."
Whey has long been held as the gold standard. It releases a higher level of amino acids faster than all other proteins, triggering protein synthesis—which turns on the muscle-building effect, explains Jacob Wilson, a certified strength and conditioning specialist and director of the Human Performance and Sports Nutrition Lab at the University of Tampa.
But other sources are making strong cases for recognition. A new study from University of Texas Medical Branch found that a blend of soy, casein, and whey prolongs the delivery of nutrients after a workout, enhancing muscle recovery and growth better than whey alone can. And a 2013 study in Nutrition Journal found that rice protein was just as effective as whey in trimming fat and increasing lean body mass, muscle mass, strength, and power.
There may be merit to these results—but the research is still in its infancy, whereas the benefits of whey are long-established, amplifies Wilson. As for protein powders themselves, their main advantage over whole food is unarguably one of convenience. Time constraints shouldn't mean you're not going to get proper protein and carbohydrates throughout the day, and shakes offer a solution, offers Kreider.
Except for their isolates, protein powders are, in essence, derived from whole foods, adds David Grotto, a registered dietitian and author of The Best Things You Can Eat. That said, on a diet of shakes, you'll miss out on other nutrients—like fiber and iron—that are found only in whole foods and that might be critically important to the body and even to aiding recovery, he explains. 
The bottom line? The advice for optimal protein quality and timing is, in fact, a mix of old and new thinking. Post-workout protein and daily protein need to be working hand in hand, says Kreider. And, as far as what to eat, stick to a fast-digesting protein shake after a workout and high-quality whole-food proteins—like lean chicken, eggs, Greek yogurt, soy milk—with every meal and, in smaller amounts, with every snack, recommends Grotto.