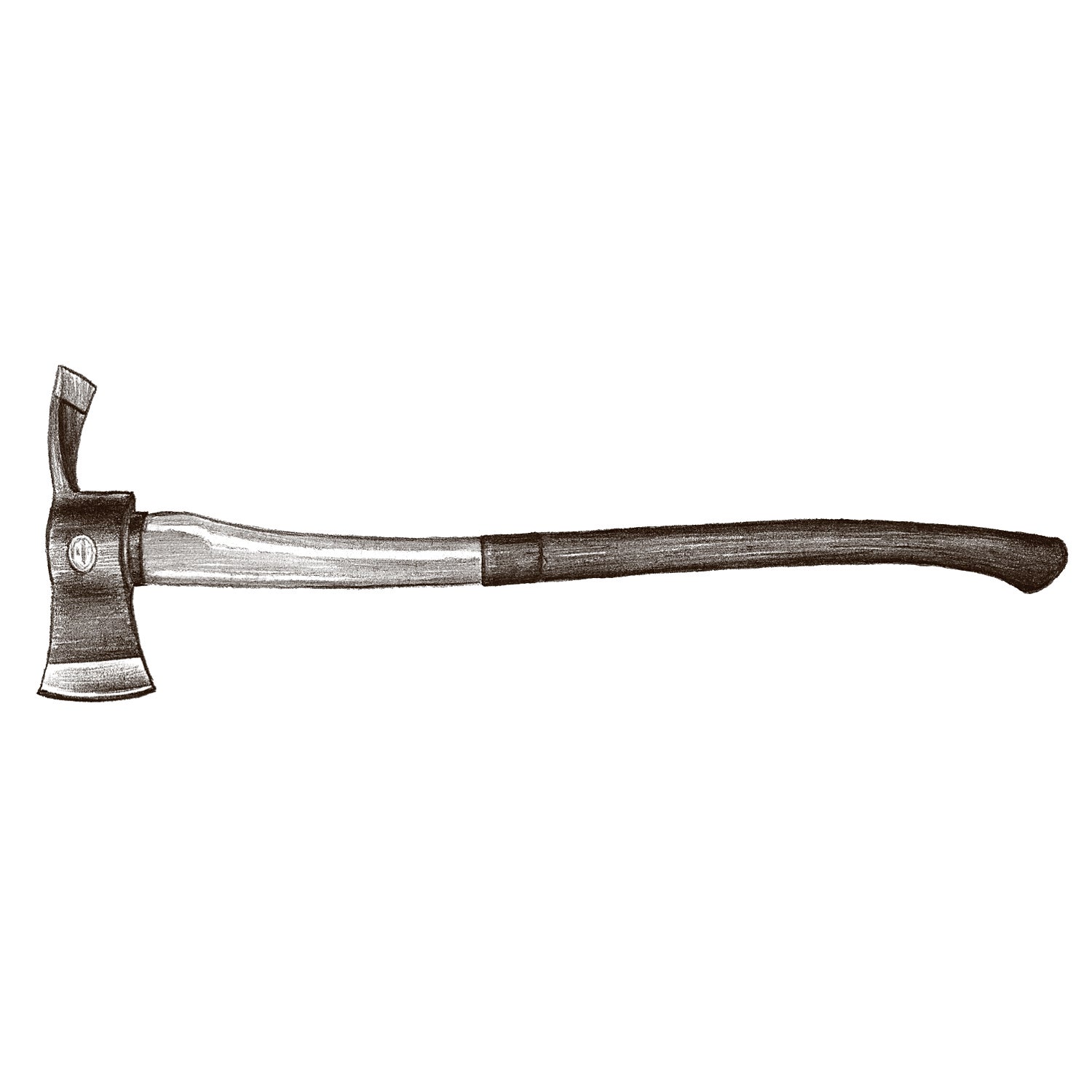 Tim Tomkinson
Heading out the door? Read this article on the new Outside+ app available now on iOS devices for members! Download the app.
A wildland-firefighting tool that combines an ax and an adze and is used to clear brush and small trees. The tool appeared in the 1800s but was perfected by the profession's first hero, U.S. Forest Service ranger Ed Pulaski. In 1910, Pulaski and his 50-man crew were fighting the Big Burn wildfire near Wallace, Idaho. A wall of flames trapped the men in a canyon, and Pulaski forced them into a mine shaft. As the fire raged outside, some tried to flee the stifling mine. But to leave meant certain death. Pulaski blocked the entrance, drew his .44, and said, "The next man who tries to leave the tunnel I will shoot."
When the inferno passed, five men were dead from the smoke and heat. To exit, the survivors crawled over Pulaski's body. "Come on outside, boys," said one. "The boss is dead." "Like hell he is," Pulaski said, regaining consciousness.
After the Big Burn, grief overwhelmed Pulaski. He spent his final years in his Wallace blacksmith shop, refining the tool that is now found in nearly every fire cache in America. But the inventor, who never patented it, made almost nothing. He died in 1931, nearly broke, in the town he'd risked his life to save.
 
Trending on Outside Online