How to Throw a Big Party in a Small Space
Don't have a big yard? No problem. Here are some tips and essentials for our party-minded urban dwellers.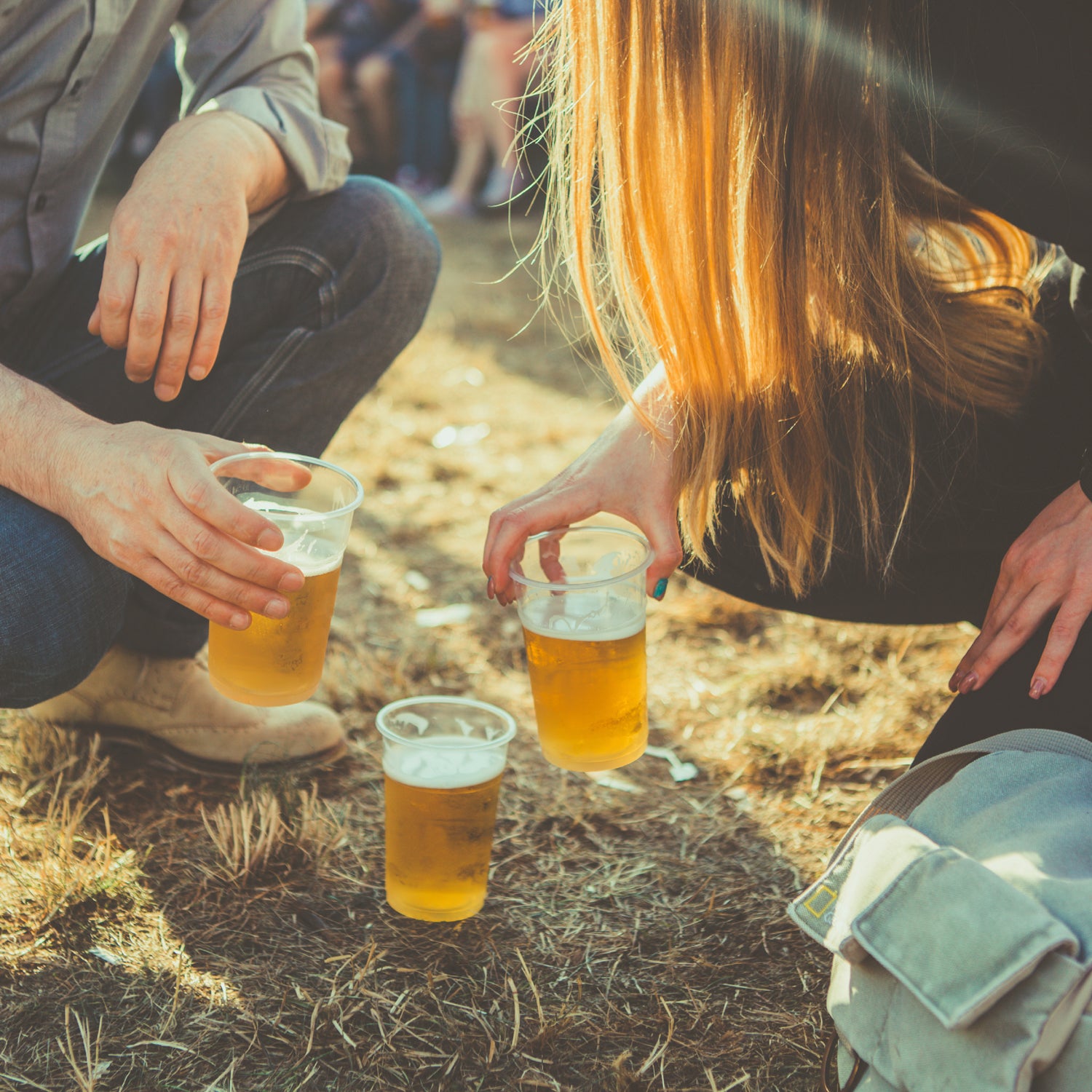 StudioThreeDots/iStock(Photo)
Heading out the door? Read this article on the new Outside+ app available now on iOS devices for members! Download the app.
I have a small deck. It's nothing to be ashamed of. Lots of people I know have small decks. With the advent of the tiny house movement and skyrocketing real estate, living small is bigger than ever. 
But when your deck doubles as your garage and your backyard is the size of a Prius, throwing a killer summer party can be challenging. Where will everyone sit? How many adults can I squeeze into a kiddie pool before it becomes weird? (Answer: three.) It's daunting, but you don't have to pare down your guest list to the skinniest people you know just because of your limited square footage. With proper crowd control techniques, the right gear, and a little imagination, you can throw a legit bash in a small outdoor space. Here's how:
Downsize Your Grill
Forget that whale of a grill with 17 square feet of surface cooking area and a built-in sink. The small, electric Kenyon City Grill ($475) is flame-free, cooks brats fast and is easily portable, which means you can move it out of the way once everyone is fed. Want something with a flame? The svelte Lillon ($100), from Ikea, converts from a stand-up grill into a tabletop hibachi. 
Control The Burn
Legally, you can't have a backyard party without a fire pit, but an open flame in a tiny space crowded with booze-soaked guests could be a recipe for disaster. Check out Kanto's Portable Indoor/Outdoor Gel Fuel Fireplace ($160), which burns smokeless gel fuel and has protective glass to keep Beery McDrunkerson from tumbling into the flames.
Open Bar
Instead of offering a full bar, save space (and money) by whipping up a signature cocktail—something you can make in big batches ahead of time. Set out a pitcher of booze, an ice bucket, glasses and cocktail napkins on a small folding butler's tray like this one from West Elm (starting at $150). Shazaam: you have an open bar.
Chairs Are for the 'Burbs
They take up too much space. Stock your deck or yard with stacking stools instead, like these little guys from Ikea ($5 each). They're skinny and they double as tables in a pinch. 
Spread It Out
If you put the booze on the same table as the appetizers, all of your guests will crowd around that single table. You can fit plenty of people on a small deck or tiny yard if you create zones: Your bar goes in one corner, a small table of appetizers in the other, and a cooler of beer is sandwiched next to the grill so people have to come talk to you while you cook. 
Keep seating, tables, food etc around the perimeter of your deck or yard, which will give people room to mingle in the middle. This will also leave room for the kiddie pool. 
Lead Photo: StudioThreeDots/iStock