How to Make the Perfect Cup of Coffee
The tools United States Barista Champion Lemuel Butler uses to brew his own personal java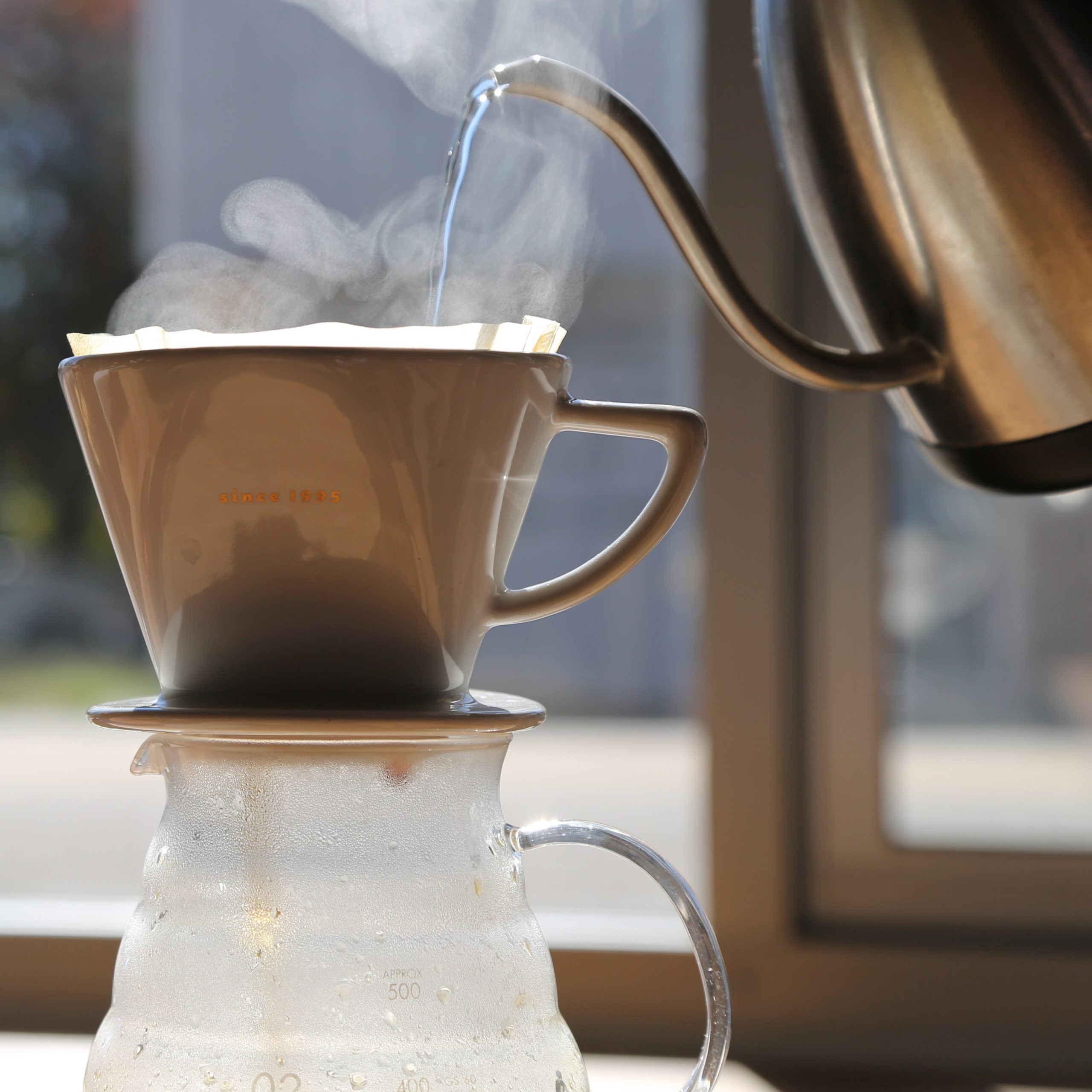 Christy Duggan(Photo)
Heading out the door? Read this article on the new Outside+ app available now on iOS devices for members! Download the app.
Most Americans love coffee, averaging two cups a day. Our collective obsession, however, is nothing compared to the passion of Lemuel Butler, a competitive barista who won the United States Barista Championship in 2016 and then placed fourth in the World Barista Championship in Dublin.
Butler, who works for the North Carolina-based coffee roaster Counter Culture, fell in love with the competitive side of coffee consumption after entering a contest out of college. "I walked into that first competition, and there was a crowd, music playing loud, an MC keeping things moving…it was like Iron Chef. I had to do it," he says. Butler perfected his skills at one of Counter Culture's Training Centers, where coffee professionals and the public are schooled in the art of coffee, from harvest to service, then worked his way up the competitive barista circuit until he claimed the national title last year.
For some coffee-brewing tips, we asked Butler about his coffee habits at home and got him to dish on the gear that he relies on daily.
---
Chemex ($40)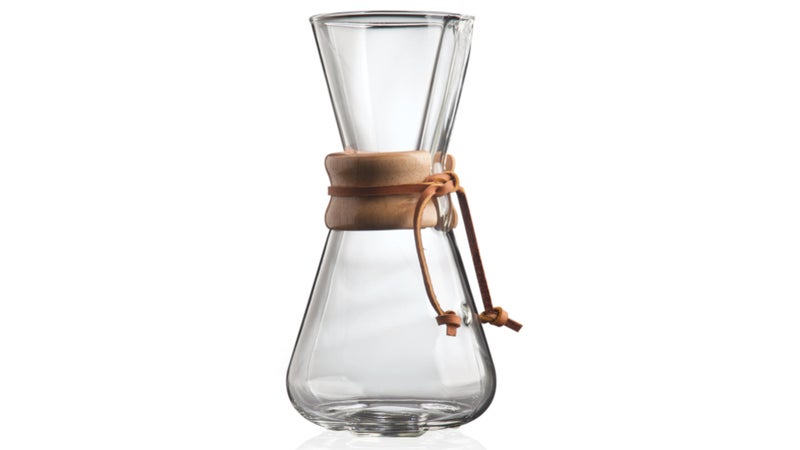 What draws me to coffee are the dynamic aromatics—the floral and citrus notes—and you can really get a sense for those with a Chemex. It also gives me more balance in the cup, and it's the perfect size to share with one other person.
---
​Aerobie Aeropress Coffee Maker ($30) and Porlex Grinder ($60)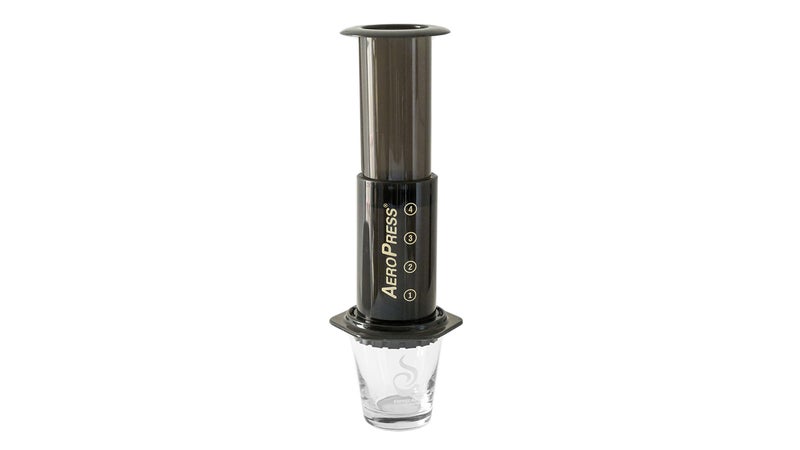 I travel a lot and most of the hotels I stay at just have a Keurig. So, I travel with a Porlex grinder and an Aerobie Aeropress coffee maker. That's all you need to make a great cup of coffee when you're on the road. Bring the whole bean and put it all together in a travel bag, like a shaving kit. You'll get looked at funny by security in the airport. Every time, they have to open it up and smell the coffee.
---
Breville Barista Express Espresso Machine ($600)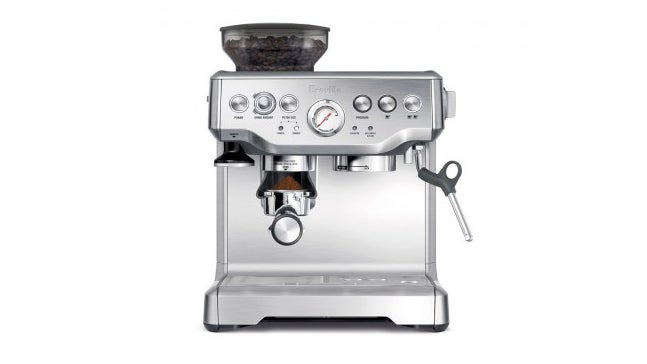 I'm around commercial espresso machines all day, so I don't make a lot of espressos at home. But not everybody gets to work at Counter Culture, so there are some good home espresso options. If you have the coin, the La Marzocca Linea Mini ($4,500) is an awesome machine that can rival any commercial machine out there. For the rest of us, check out the Breville Barista Express Espresso Machine. It's much more affordable, and a great machine for the kitchen.
---
​Behmor Home Brewer ($170)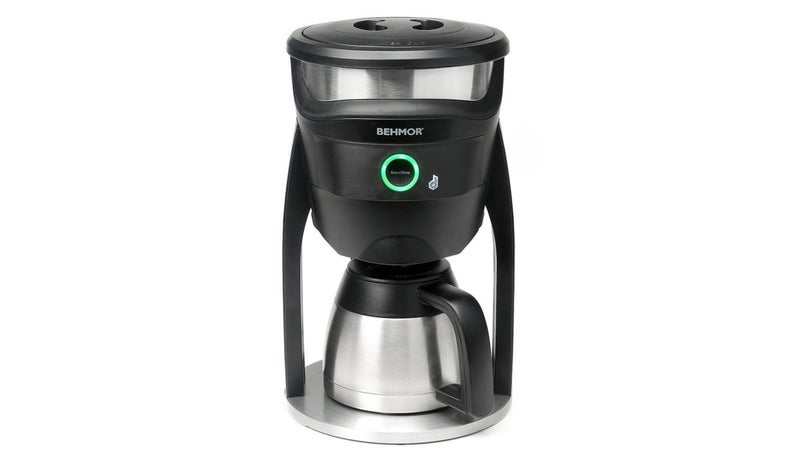 If you want a totally automated cup of coffee, the Behmor Home Brewer is actually kind of cool. You set everything up at night, then program it to start at 6 am, or whenever, and you've got a good cup of coffee by the time you're ready to go. There's even an app for it so you can control it remotely.
---
Counter Culture Apollo Beans ($20)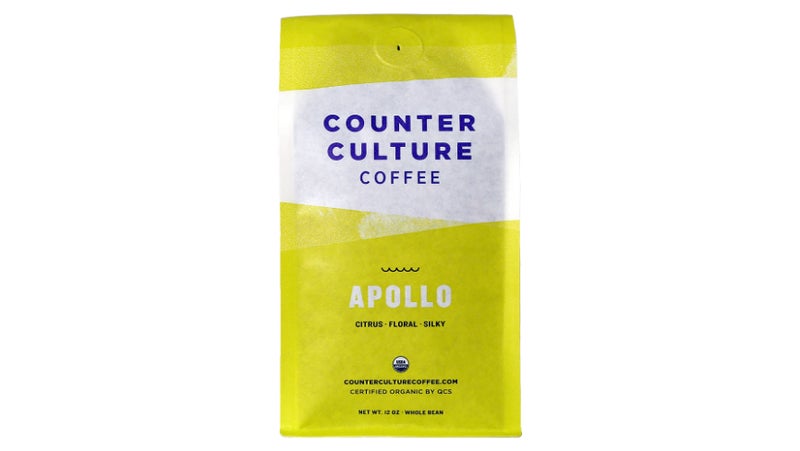 As for the coffee bean itself, I'm really into African, mainly Ethiopian, coffees right now. These coffees have really bright notes of citrus that are balanced with a heavier body. Counter Culture gets our Ethiopian coffee from a co-op called Idido. You can find them in our Apollo bag.
---
Take Your Coffee Game to the Next Level
If you want more coffee training, Counter Culture has more than a dozen training centers across the country. The centers are primarily dedicated to training coffee professionals, but every Friday, they offer free tastings for the public, where you can learn about different beans and different brewing methods.
Find out more here.
Lead Photo: Christy Duggan