Do You Have What It Takes to Compete in the CrossFit Open?
These workouts will help you decide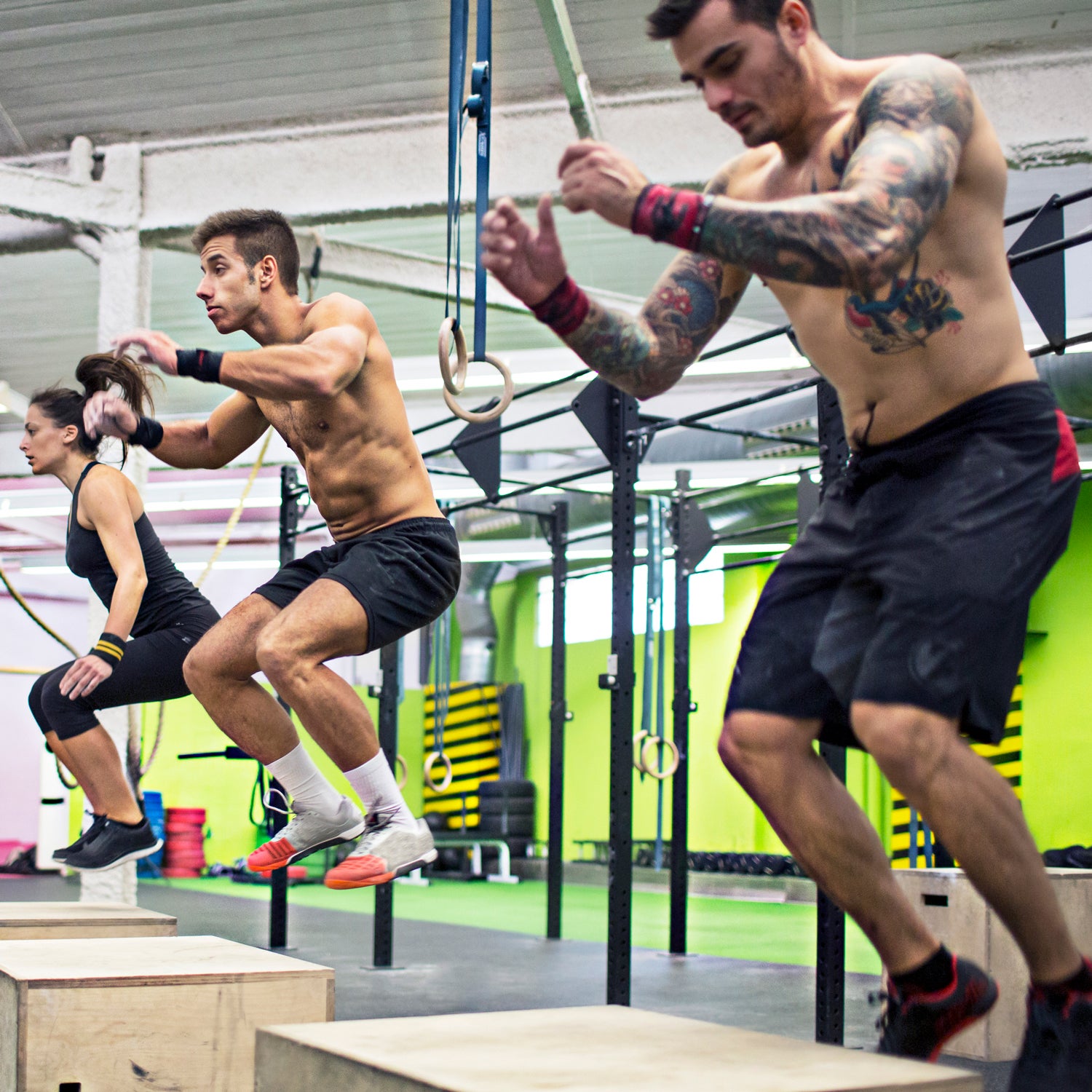 Xavier Arnau/iStock(Photo)
Heading out the door? Read this article on the new Outside+ app available now on iOS devices for members! Download the app.
Even if you've never stepped foot inside a CrossFit box, you've likely heard of the CrossFit Games, the sport's annual contest to find the "world's fittest athlete." Every summer, 40 men and 40 women put themselves through the ringer to test "true fitness," using functional movements that aren't announced beforehand and can't be practiced.
Qualifying for the games is more or less a pipe dream for anyone unwilling or unable to make the sport their full-time career, according to Austin Malleolo, a five-time CrossFit Games competitor and CrossFit HQ coach who has watched the level of competition soar during his eight years in the global-fitness movement-slash-sport. "It's statistically impossible," he says.
According to Malleolo, the intensity of competitors has transformed them into full-time professional athletes rather than highly skilled or conditioned amateurs. "The ferocity of experienced talent has driven up the bar of entry so that you'd need three years of obsessive training committed solely to CrossFit in order to reach a deep- and broad-enough level of fitness to theoretically make the cut," he explains. Examples of the fitness levels showcased at the games include a sub-5:30 mile, 70 unbroken pull-ups, and 275-pound snatches.
But the counterbalance to the newfound exclusivity of the CrossFit Games is the unbound openness of the CrossFit Open, accessible to any CrossFit athlete from around the world. The games season starts with the open, a five-week test in which anyone who participates—more than 330,000 athletes this year—is theoretically eligible to qualify for the games later that summer. From there, top performers move on to 17 different regional contests. Finally, the invitation-only CrossFit Games whittles down this massive pool to a field of just 40 women and 40 men to compete in the final test.
For the everyday CrossFitter—already more serious than many amateur athletes—successfully finishing the open is a major goal, says Malleolo. It's a sign that the body has been effectively conditioned to reach a high level of fitness and is capable of enduring tests that challenge every modality rather than just allowing you develop one area of expertise. Malleolo often gets asked what skills you need to gamely jump into the open.
To start, the open demands CrossFit experience by way of testing the sport-specific skills that can be developed only with repeated and deliberate practice in the gym. Think a muscle-up, handstand push-up, double under, and basic competency in Olympic lifting. Yes, being super-fit will help, but the skills show off your body's ability to move dynamically and functionally, a major goal of the method. The early stage CrossFit Open workouts start basic to measure things like the number of burpees you can complete in seven minutes. As the weeks progress, the program requires more technical ability, especially if you want to find a place on the virtual scoreboard in your box, city, or region.
The next critical component needed to truly compete in the CrossFit Open, and maybe even place in your locality, is your conditioning. It needs to be at a high level for you to make it past your first clean and jerk. Malleolo suggests trying these benchmark workouts before signing up to see where you stand.
---
Cindy
Cindy is a 20-minute AMRAP (as many rounds as possible) workout. Shoot for 15 to 20 rounds of the following exercises without stopping.
What You Need: A bar for pull-ups.
Exercises
5 pull-ups
10 push-ups
15 air squats
Helen
Helen is a "for time" workout, which means you're judged based on how quickly you can complete each round. Consider yourself "open ready" if you can perform three rounds of the exercises below in eight to ten minutes.
What You Need: A 24-kilogram kettlebell and a measured 400-meter running route or treadmill.
Exercises
400-meter run
21 kettlebell swings
12 pull-ups
Jackie
Jackie is also a "for time" workout. A single thruster is composed of a front squat and a push-press. Aim to complete the following moves in seven to ten minutes.
What You Need: A rowing machine and a 45-pound barbell.
Exercises
1,000-meter row
45-pound thruster, 50 reps
30 pull-ups
Corrections:
(09/30/2023) The original version of this story stated that 20 women and 20 men compete in the CrossFit Games.
Lead Photo: Xavier Arnau/iStock
Trending on Outside Online