Testing the New Salomon Shift Binding
Two days on the AT binding that spent seven years in R&D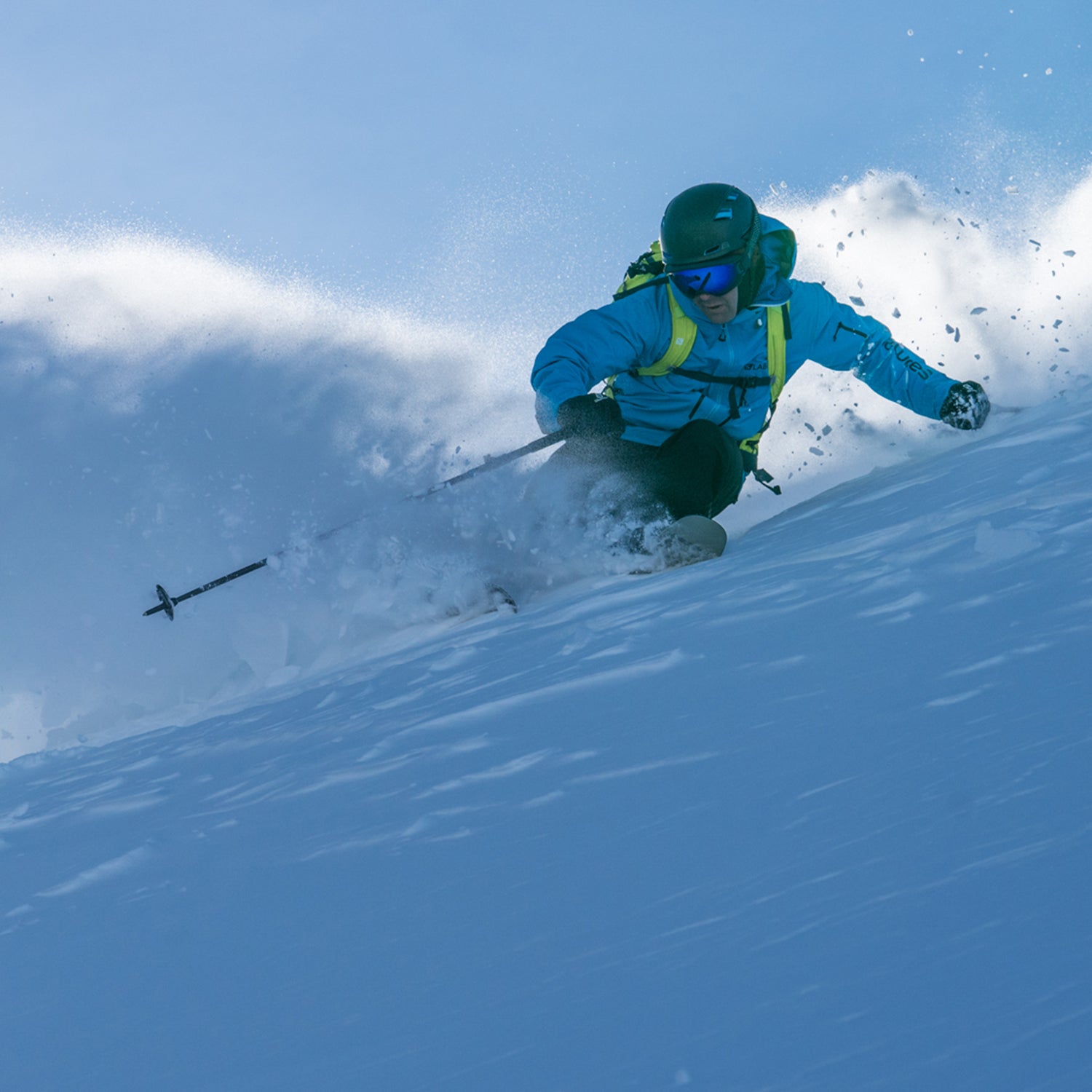 Heading out the door? Read this article on the new Outside+ app available now on iOS devices for members! Download the app.
Over the past few years, ski companies have begun pouring R&D money into alpine-touring bindings. Their goal: Create a model that's light and efficient enough to tour in, but has the safety features and downhill performance of a traditional alpine binding.
Recently, some have gotten pretty close. Three years ago, Marker released the Kingpin, the first pin binding to incorporate an alpine-style heel piece, which added strength and security to an efficient touring platform. This year, Fritschi launched the Tecton, which also has an alpine heel, but features a pin toe-piece that, as with an alpine binding, releases laterally, allowing the boot to detach from the ski in a crash. 
Now there's the S/Lab Shift MNC ($650), a new touring binding created by Salomon and Atomic that claims to work equally well at the resort and in the backcountry. After spending two days using the S/Lab Shift at Alta, including a two-hour long skin, making turns in foot-deep powder, and racing down groomers, I'm inclined to agree with them.  
"The Shift is all about no compromises," says pro skier and Salomon athlete Cody Townsend. "Essentially what we've created is a binding that tours with the efficiency of a pin binding, but skis downhill with the security of an alpine binding. It's the holy grail of bindings."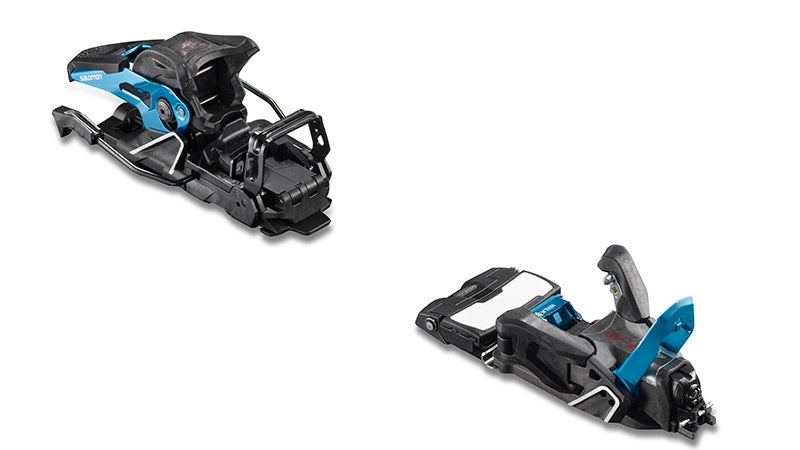 The Shift is what you'd get if a frame binding and a pin binding had a kid. Made of aluminum and a proprietary carbon reinforced plastic, the Shift weighs only 865 grams per binding and has a DIN range of 6-13. It's also compatible with all boot norms, meaning it works with nearly every adult ski boot out there. In touring mode, it uses pins for efficiency. To transition to downhill mode, just flip a blue lever in the middle of the toe piece to fold the pins out of the way, and then the toe piece clamps to the boot like a normal alpine binding. This is different than the Kingpin and Tecton, which use pins to secure the ski boot toe, even on the downhill. In back, the S/Lab Shift has an alpine style heel, very similar to that of Salomon's venerable STH2 alpine binding.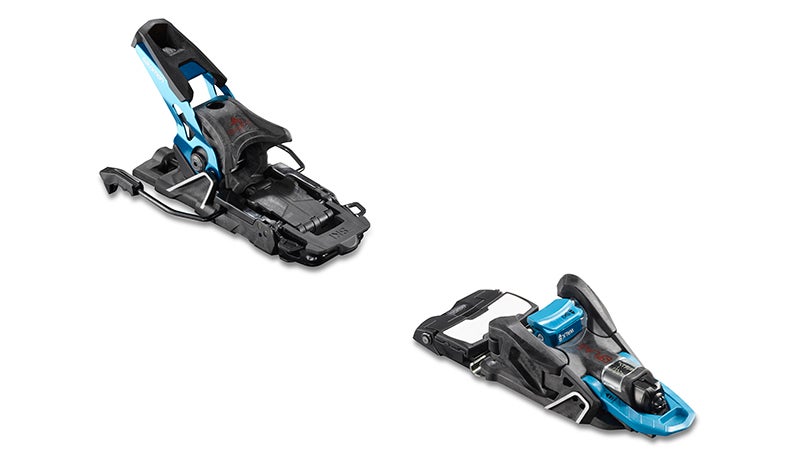 Most notably, the S/Lab Shift is the only non-frame touring binding to be TUV certified to alpine safety standards. In other words, it's just as safe as any alpine binding. This is due, in part, to the 47 millimeters of elasticity, or flex, in the toe which helps it release smoothly during a crash so there's zero reason to lock it out. (For reference, normal pin bindings have zero elasticity while the STH2 has 52 millimeters of elasticity.) 
At Alta, I started the day with a two-hour skin to the top of the Supreme lift. The binding's 90-degree range of motion provided by the pins, plus the two risers set at two degrees and 10 degrees made it easy to move up steeper pitches and make kick turns. Although it wasn't revolutionary, overall the uphill felt good, like a normal pin binding.
The downhill is where the Shift truly shines, though I should note that transitioning to downhill mode takes some practice. There's an extra step to the process and it's different than any other binding, but after a few times it's easy to get the hang of. The best part was hearing the audible "click" when stepping into the binding in downhill mode. There was an immediate sense of security and confidence. 
Early season conditions meant that even the best looking, powder-covered slopes were deceiving. I watched one tester ski directly into a snow-covered rock. The binding ejected cleanly, sending him flying down the slope, unhurt. 
On groomers, pin bindings feel different than alpine ones. The lack of elasticity makes pin models jarring and turning feels harsh and abrasive. After all, the only thing that's holding the toe of the boot are two small metal pins. The Shift, on the other hand, didn't have any of those issues. Pushing my skis hard and making large, GS-style turns felt great. In fact, it felt exactly like an alpine binding. 
There's no way these bindings can be perfect, but after two days of skiing them hard in varied conditions, it's hard to find something to complain about. They handled groomers and crud with ease and Townsend and fellow Salomon athlete Chris Rubens spun and flipped without hesitation. The S/Lab Shift won't be on sale until September 2018, so there are lots of opportunities for testing in the meantime.