The Outdoor Lover's Obsession with the Next Dream Town
Existentialism, rabbit holes, and the pursuit of happiness—with a hundred miles of singletrack and a foot of airy powder thrown in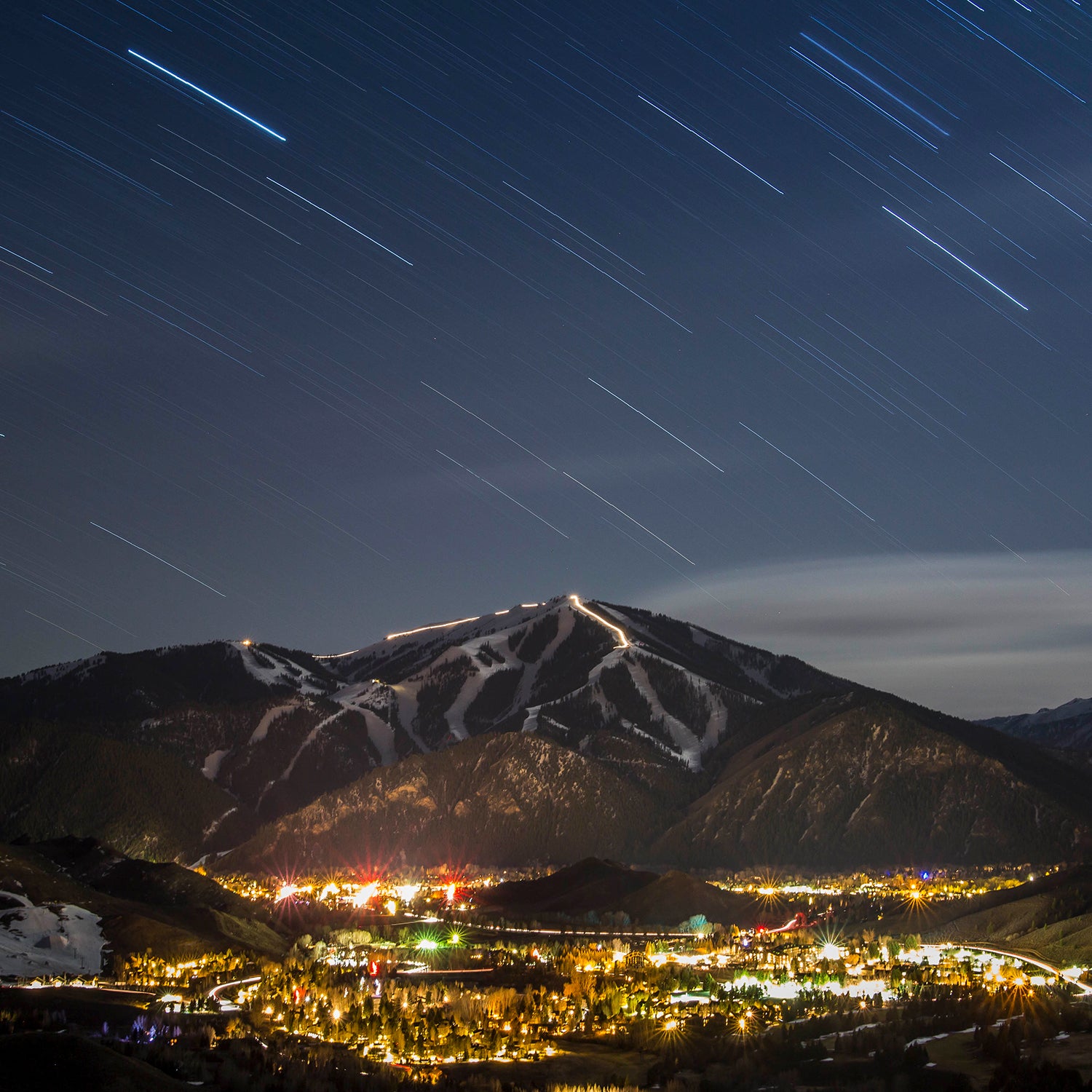 Jason Thompson/Tandemstock(Photo)
Heading out the door? Read this article on the new Outside+ app available now on iOS devices for members! Download the app.
You will never be happy if you continue to search for what happiness consists of.  —Albert Camus
Apologies to my college philosophy professor for turning the work of a French author into bumper sticker pith, but the line captures a fundamental characteristic of us outdoorsy folk: we tend to succumb to romantic wanderlust.
Hang out with such people over a hoppy beer, and the conversation will inevitably turn to a debate about "Where next?" We agonize over whether Revelstoke will be the next Whistler, Tamarindo the next Sayulita, Ogden the next Park City. We champion these idealized outdoor hamlets, then fret over the resulting crush of people—of which we are a part. Can one contentedly live in such a dream town before it's overrun by Tesla driving tech millionaires jacking up home values and enslaving surf, ski, climbing, and mountain bike bums as almond-milk baristas?
Income inequality, population growth, and tech-industry migrations have led to higher home prices and overcrowded trails, powder stashes, and surf breaks in the towns that publications like Outside magazine have regaled. To paraphrase my friend and fellow magazine article writer Nancy Bouchard, from Bend, Oregon (Outside's 2017 "Best Town"), "They were dream towns until everyone had the same dream."
The result of these migrations tends to spark a local exodus. According to the U.S. Census, in Colorado in 2015, 223,000 out-of-staters moved in, while 193,000 Coloradans moved out. That's a lot of people asking "Where next?" and seeking the next untouched mountain paradise.
A pal of mine from Park City, Utah—an IMBA gold medal mountain biking community and another top town, again according to Outside—recently asked me how the riding is in Bozeman. He was considering a move. "Hey," I told him, "Bozeman has some good riding for sure but it's not Park City." Our exchange got me thinking about Butte, Montana. Killer singletrack and affordable homes are pluses. The Superfund site, though, is a demerit. Hmm.
These are the calculations we make when we think about Where Next. But there's more to happiness than quantifiable miles of singletrack, surfable days, average mid-winter base depths, and weed and alcohol laws, right?
I recently caught up with the television announcer Steve Porino. The former ski racer originally moved to Bend in 1999 when the town only had 40,000 residents. He left Bend in 2016, not long after that total broke 90,000. When Bend more than doubled in size, it lost its sense of community, says Porino. "I went to the grocery store and I didn't see anyone I knew," he says. "It didn't feel like I lived there anymore."
For his next dream town, Porino did his calculus and zeroed in on the area between Hailey and Ketchum, Idaho, near Sun Valley. "Every other resort town in the West had a growth trajectory that shot up at a 45-degree angle," he says, "but here the population hasn't changed much since the silver mining days. Ketchum's population is the same as it was in the 1800s—under 6,000. And the entire valley including Sun Valley is only 20,000. When we saw Ketchum's number actually dip a few years ago we said, 'We're moving there!'"
Despite the growing crowds, I can manage as a skier and a cyclist in Boulder, Colorado, where I moved in 2002. But now, like Porino, outside of my book club and weekly group rides, it's hard to connect with people I know without building and maintaining such micro-communities. Of course, this is true whether you're in a town of 40,000 or a city of 100,000—or a million for that matter. We build cliques within tribes to fight estrangement and find comfort in the wash of humanity. Camus wrote about what happens when individuals stop making those connections in The Stranger. It doesn't end well. Taken to the extreme, a rejection of society nets Meursault and the Unabomber. I'm not a fan of crowds, but I won't live in a shack in the dark timber or wall myself off mentally to escape them.
But our wanderlust isn't baseless either. Where we live matters. "I grew up with the sea," Camus once wrote, "and poverty for me was sumptuous, then I lost the sea and found all luxuries gray and poverty unbearable."
Maybe you've found your sumptuous poverty in the art scene of Oakland or the ranchlands of Wyoming or some obscure surf break in Central America with enough room to park a van. I'm not so picky. I just need loamy singletrack (say 200 miles), groomed Nordic track in winter (50K will do), two strong group gravel rides a week, accessible backcountry skiing with friends, a vibrant community of writers, and at least 350 inches of natural snowfall a year in the surrounding mountains. No, better make it 400 inches, with 8 to 10 percent water content on slope angles around 45 degrees, and oh yeah, I need well-spaced old growth white pines—and pillows to float off.
That's what happiness consists of.
Lead Photo: Jason Thompson/Tandemstock
Trending on Outside Online