The Simple Meal That's Powering Team USA
Oats, eggs, and coffee reign supreme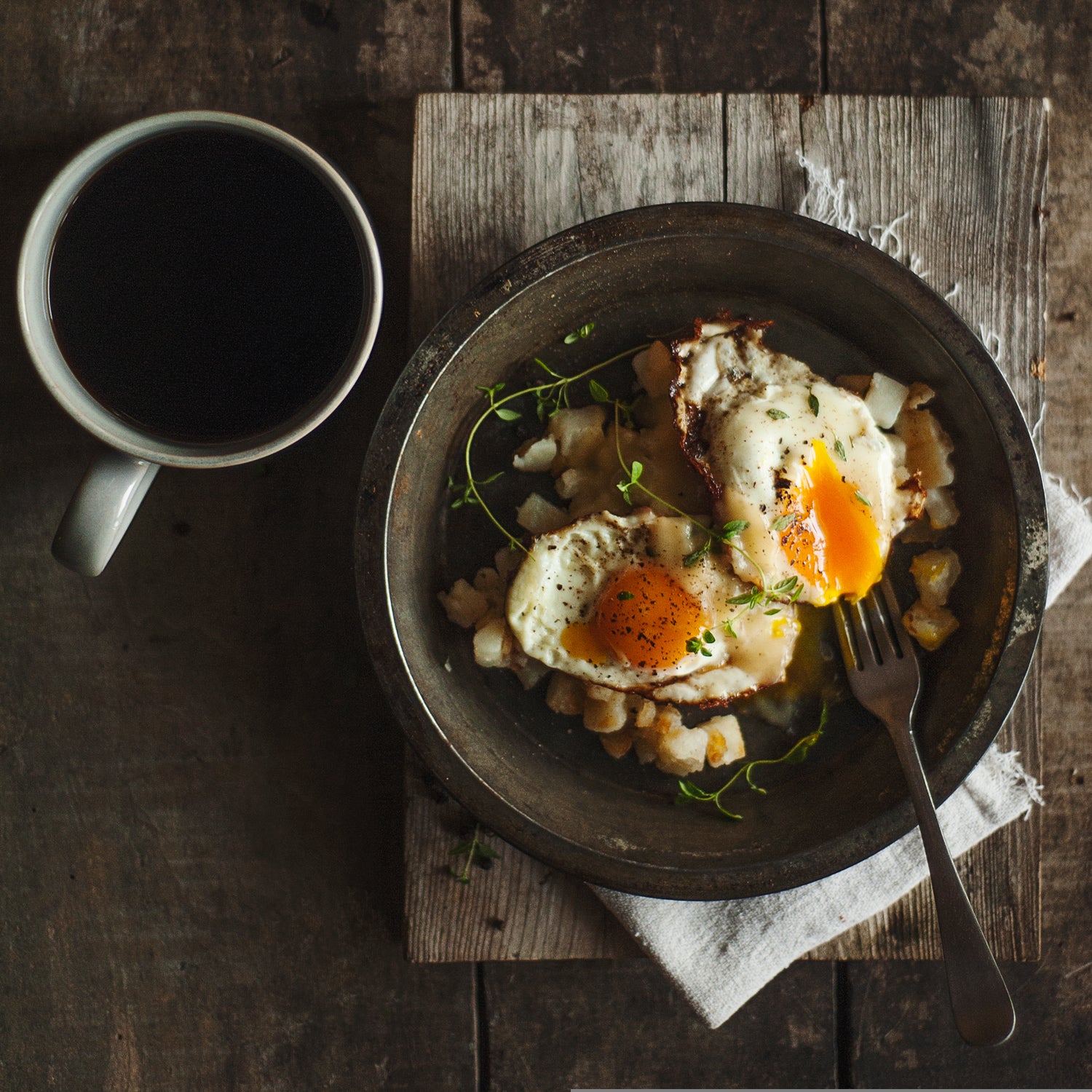 Melanie DeFazio/ Stocksy(Photo)
Heading out the door? Read this article on the new Outside+ app available now on iOS devices for members! Download the app.
Team USA is on the ground in Pyeongchang, South Korea, primed and ready to compete on the world's largest stage. As a staff prone to geeking out about how nutrition affects performance, we were especially curious to learn what the elites eat before their events.
We reached out to a number of Winter Olympians—everyone from Steve Langton, a 6'2″, 227-pound bobsled push-man—to Madison Chock, a 5'2″, 102-pound ice dancer, and many of the builds in between. Given the wildly different demands of each sport and the varying body types of each athlete (not to mention their unique taste preferences), we expected to get back a list of foods that reflected a similar variety. Instead, we found that nearly every athlete we spoke to eats some twist on the same foundational formula. Which raises the question: What is that basic lineup?
Oats, eggs, and coffee.
"The meal has a lot going for it," says Trevor Kashey, an Ohio-based nutritionist who has consulted for various Olympic teams.
First, oats have a low glycemic index, a measurement of how a food impacts your blood sugar levels. That low glycemic index means you won't crash, Kashey says. Instead, you'll experience a stable energy release for the duration of your activity. Oats are also incredibly filling, largely thanks to their fiber and volume. Together, those two qualities almost guarantee the athlete won't go hungry during her competition or event. Cooking oats is a sneaky way to hydrate, as each serving requires eight ounces of water. "If you're a bigger person eating four servings, that's one quart," Kashey says.
Second, eggs round out the meal with protein and fat. While protein is well understood to be key in limiting muscle breakdown, getting the right amount of fat can be tricky for athletes. Fat digests slowly, and it's harder to tap for energy until fully absorbed. Too-fatty meal can slow digestion to a crawl, causing serious stomach issues, while not enough fat may allow your food to digest too quickly, leaving you hungry shortly thereafter. "This staple meal has the right amount of fat to slow your digestion and just enough to keep you from crashing," Kashey says.
What can we say about coffee that hasn't already been said? The stuff is amazing.
Lastly, "this meal is rather benign," says Kashey. "The chances of it upsetting your stomach are really slim."
And what can we say about coffee that hasn't already been said? The stuff is amazing. Studies suggest the caffeine in coffee can boost your aerobic and anaerobic performance and capacity, power output, training volume, oxygen uptake, and reaction speed, as well as reduce how hard exercise feels and your sense of fatigue.
Combined, the staple formula gives you an ideal meal for athletes: carb-heavy with smart amounts of protein and fat for sustained energy, and muscle repair and recovery. A meal of three whole eggs and a half-cup of oatmeal cooked in water, for example, has roughly 500 calories with 53 grams of carbs, 19 grams of fat, and 32 grams of protein. The coffee further kicks your rear into gear.
To customize this meal, athletes can increase the calorie count or add different foods to play with the nutrient profile, says Kashey. (We've already written about high-performance ways to dress up your oatmeal and change up your eggs.) Langton, the bobsled push-man, eats five eggs, a cup of steel-cut oats with blueberries and honey, three slices of bacon, a whole-wheat English muffin with peanut butter, and three cups of black coffee. The final tally: 1,075 calories.
Meanwhile, an ice dancer like Chock might forgo the extra calories of eggs and instead hammer down a bowl of oatmeal with hemp hearts, chia seeds, a banana, cinnamon, and toasted pecans—and coffee, of course, with vanilla almond milk creamer. That gives her somewhere between 500 and 600 calories.
Hockey player Amanda Pelkey gets her fix with three eggs; oatmeal with almond butter, chia seeds, a dash of Vermont pure maple syrup, banana, and blueberries; protein pancakes with almond butter and maple syrup; and yogurt with berries and oats. That's 1,548 calories.
Whether the Team USA mess hall will be serving meals to everyone's exact specifications is up in the air, but they'll surely have the foundation. "We're often at the mercy of what the location serves us," says Kikkan Randall, a champion Nordic skier. "But on the road, I know I can always get eggs and oatmeal."
Lead Photo: Melanie DeFazio/ Stocksy