Hansi Johnson's Tips for Shooting Fall Colors
Tip #1: Leave your iPhone at home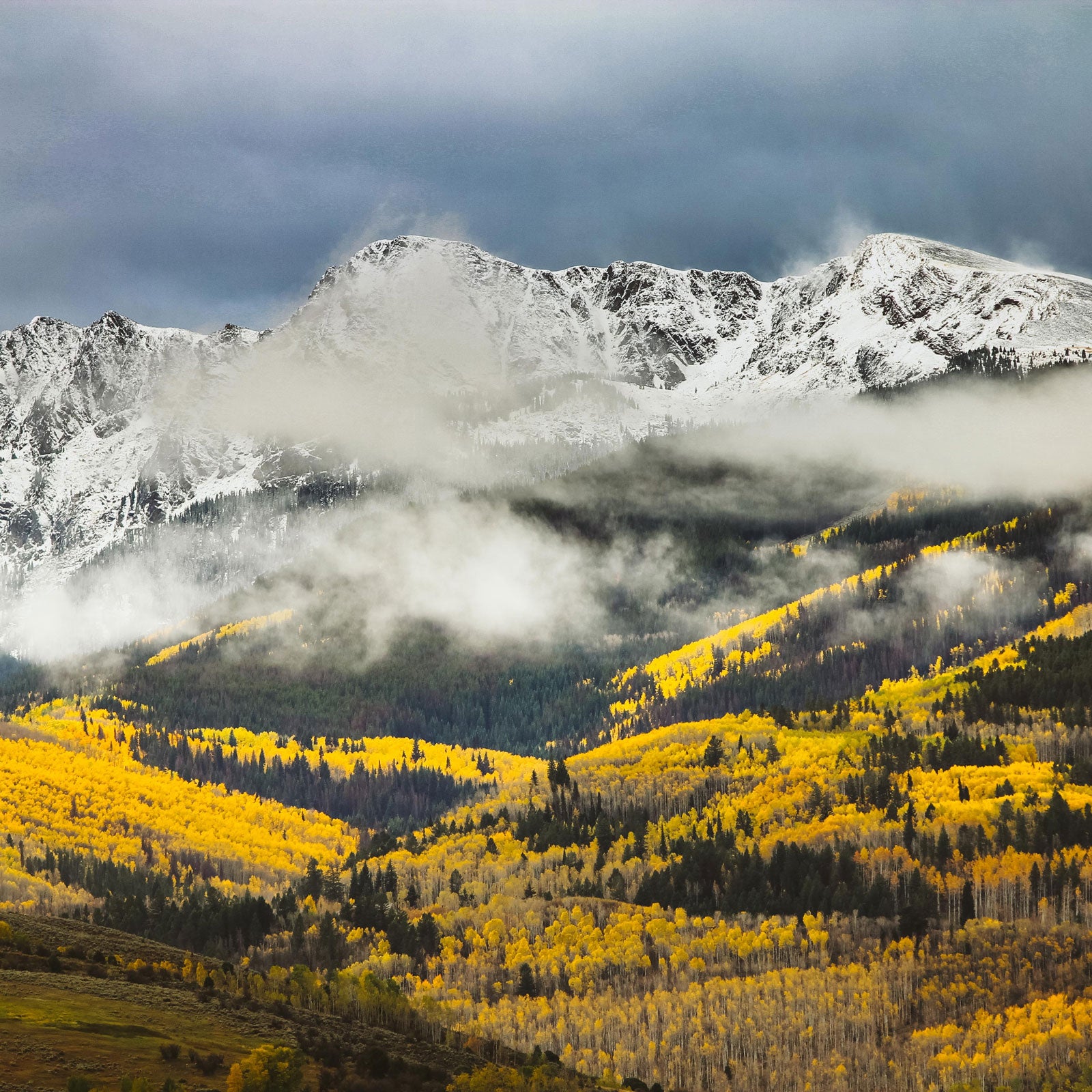 John Price/Unsplash(Photo)
Heading out the door? Read this article on the new Outside+ app available now on iOS devices for members! Download the app.
Hansi Johnson has a hell of a backyard. The adventure photographer and land conservationist lives in Thomson, Minnesota, flanked by Lake Superior on one side and hundreds of miles of singletrack on the other. As a result, he often uses his bike and boat to get deep in the backcountry to provide mountain-bike and fly-fishing pictures to outdoor brands like Stio, Fishpond, and Redington and magazines like Bike, The Drake, and Outside. Johnson doesn't consider himself a landscape photographer, but he's made a name for himself by shooting action within the landscape. "I love the small-man-in-big-nature shots." Johnson says. "For me, being outside has always been about exploring the notion of how I fit into the landscape. That's what I like to shoot."
Exploring that relationship between man and nature is particularly interesting for Johnson in the fall, when the changing leaves offer a new color palette to work with. All those yellows and reds present opportunities for photographers, but also extra challenges. Because the background is so rich with color, Johnson says, photographers need to explore the mountains on days when most of us would rather stay inside.
"Bluebird days are the worst for shooting color," Johnson says. "The bright sky and sun wash out the deeply saturated colors. Instead, you want gray, dreary days. Some mist, a little drizzle…that's when the fall colors really pop."
We asked Johnson to detail the fast-and-light camera kit he uses in the backcountry. Here are his picks, in his own words.
Lumix GX8 Camera ($997)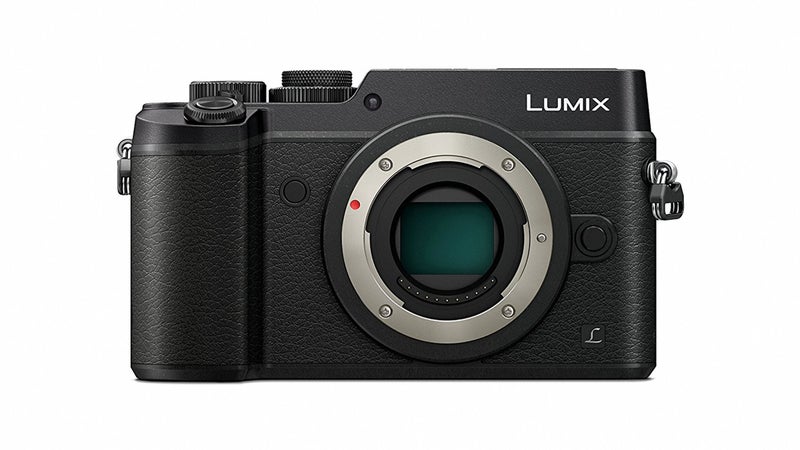 The iPhone is pretty amazing, but mirrorless cameras are phenomenal. Those things are so small but still give you more control over settings and how you use the camera. You can add a tripod or remote triggers and create a really small, effective kit you can bring on a minimalist trip and get way better shots and be more creative than with an iPhone. My Lumix GX8 is a couple of years old, but I love it. It has a sealed body so it can handle dirt and a little moisture, and Lumix has partnered with Leica so you can get some good glass for it.
---
Canon Powershot SX740 Camera ($400)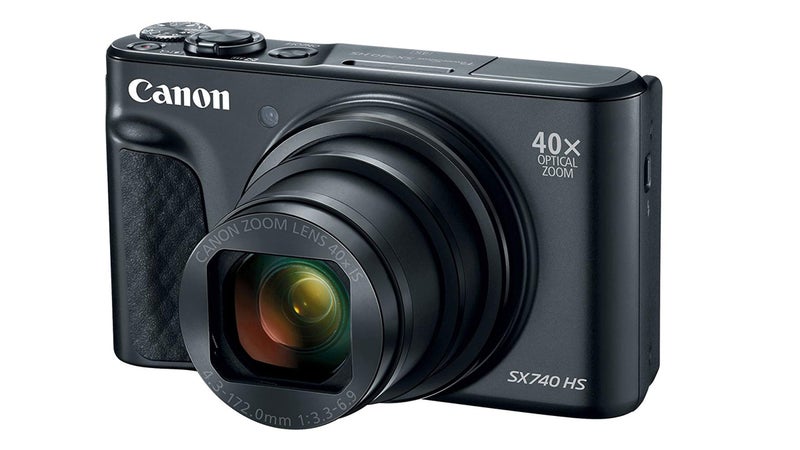 If you don't want to spring for mirrorless, the Canon Powershot is a basic point-and-shoot, but with fully manual settings that allow you to get creative, if you want that option. It has a lot of effective tools and it's small enough to take with you everywhere.
---
Joby GorillaPod 5K Tripod ($180)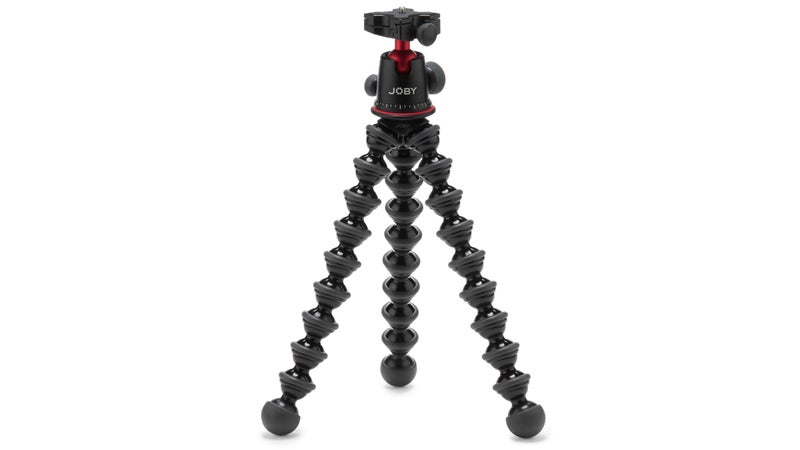 Joby started making GorillaPods as little tripods for hanging on branches, but they make them in all sizes now, so you can get almost a full-size tripod that is bendy and can be used in a bunch of different situations. I have one that's a foot long, and I'm amazed at what I can lock down on that thing. It'll hold a full DSLR. You can put it on the ground or wrap it around on something and do those long exposure shots.
---
Lume Cubes Lights ($150)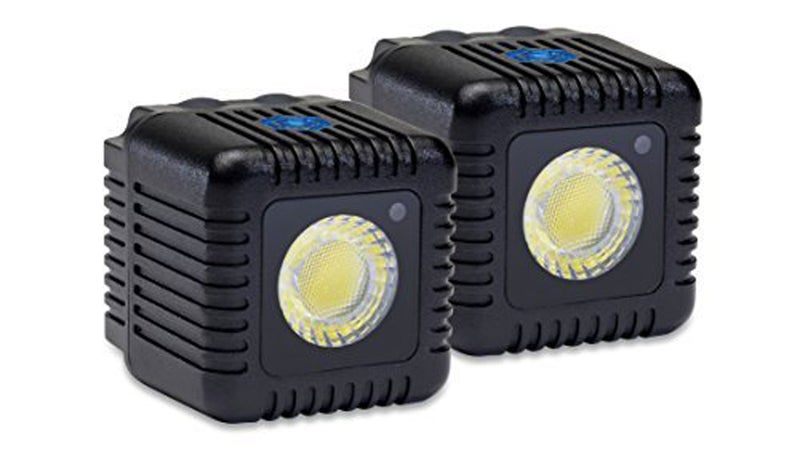 This company started out making lighting for GoPros, but the Cubes are really versatile for all kinds of situations. You can use them for your GoPro, your iPhone, you can string a bunch of them together, or use them with a remote flash. And they're super-small and submersible. I bought a pair of these and I use them all the time. They're great for night scenes, allowing you to paint a subject with light.
---
Evoc Photo Op Camera Bag ($200)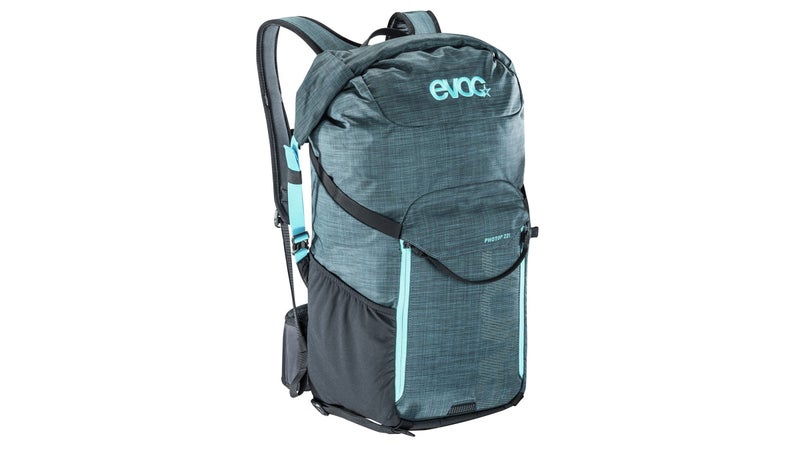 If it's dry and I'm not worried about getting wet, I use an Evoc camera bag. It's great for active folks, with dedicated compartments for all of your camera equipment, but it's also really easy to carry, whether you're hiking or on a bike. I have a big one that most people wouldn't want, but if you're carrying a light kit, you can get away with the 22-liter or 16-liter options.
Lead Photo: John Price/Unsplash