Tough Love
What to Do When You Lose a Dog
There's no right way to grieve the death of a beloved pet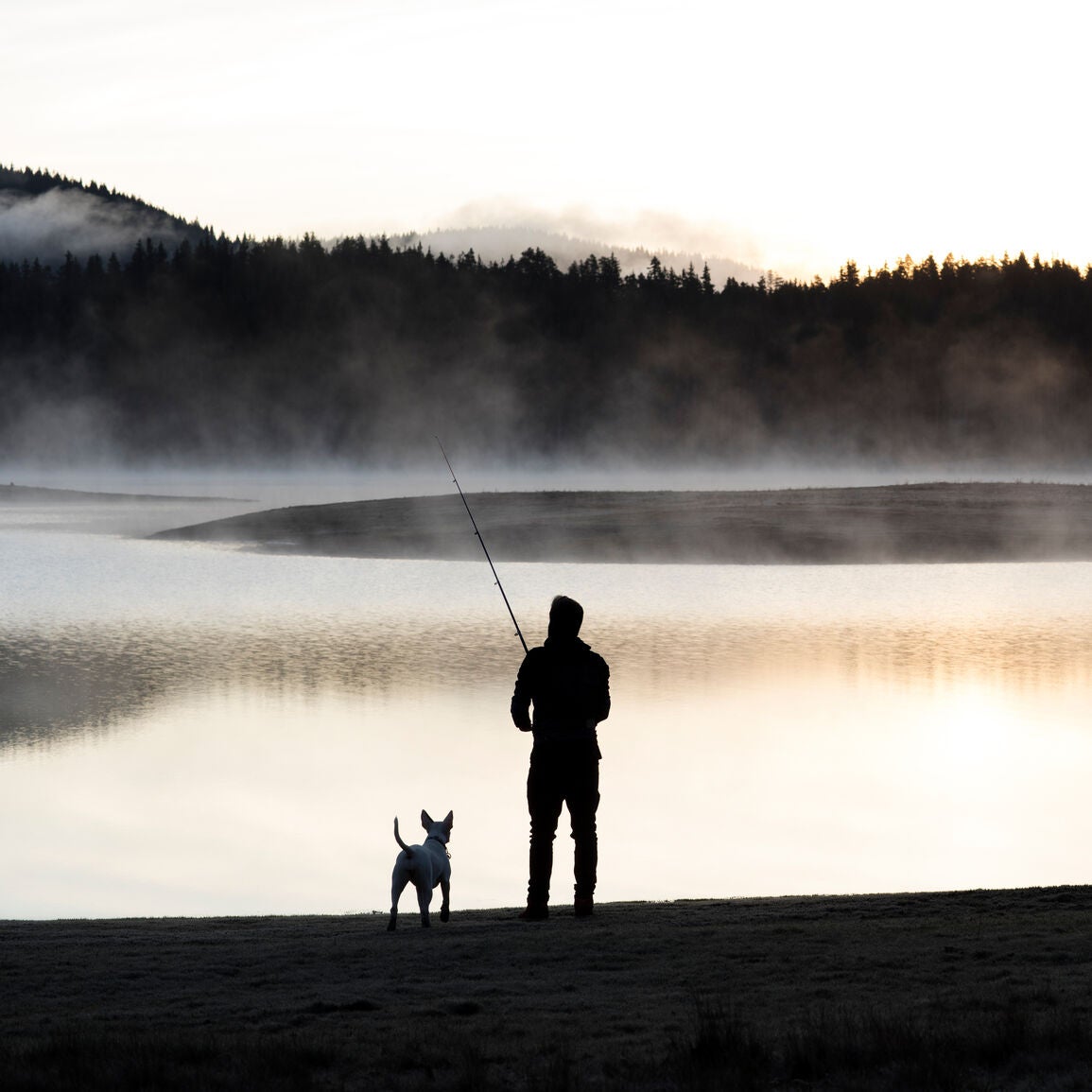 MEM Studio/iStock(Photo)
Heading out the door? Read this article on the new Outside+ app available now on iOS devices for members! Download the app.
Welcome to Tough Love. Every other week, we're answering your questions about dating, breakups, and everything in between. Our advice giver is Blair Braverman, dogsled racer and author of Welcome to the Goddamn Ice Cube. Have a question of your own? Write to us at toughlove@outsideim.com.
---
My dog Kelsey was hit by a car when she was off leash on a hike, the same hike we've taken literally every week for years. She was always really good at staying close to me but last week she heard another dog barking and ran ahead to the trailhead into the parking lot. It was getting dark and a driver wasn't looking. It's my fault. She was my first dog and my best friend. I keep shaking. I can never get another dog. I feel like I could never deserve one. She was a rescue mutt and I've had her for nine years. My whole adult life. I work from home so she was with me all day. I don't know how I can go on without her.
I had a dog named Queen, I called her my soul dog, who died in an accident. She was always with me; not just with me, but on me, around my shoulders or on my lap, always touching. I was dealing with a serious illness  and struggling to get through the days. Once, my husband found me crying in a closet. Without speaking, he went and got Queen and put her in the closet with me. He knew that as long as I was with her—I was always with her, always—I'd be OK.
One day I had to leave town for work, and it was beautiful out, July, so instead of keeping Queen inside I woke up extra-early to set up a pen for her in the yard—with shade, chew toys, a kiddie swimming pool, everything I thought she'd like. She broke through the fence and was killed by another dog. If I'd made different choices, if I'd left her inside on that beautiful day, she'd still be alive.
She was four. It was awful. I was awful. I sobbed every day for a year. I became terrified that if I ever loved a dog again as much as I'd loved Queen, that dog would die. It wasn't logical, but it was a kind of grief logic. The worst thing in the world is not being able to protect the ones we love. 
Things happen. Sometimes they happen to other people, and sometimes they happen to us. I'm so sorry this happened to Kelsey. I'm so sorry this happened to you.
"It's my fault." You're doing two things right now. You're grieving, a grief that feels like it's tearing you apart, and you're destroying yourself with guilt. You need to separate the two. They feel the same, but they're not.
You did not kill your dog. You went hiking with her, and you let her off leash when you thought things would be fine. On any other day, if there was a close call—and it should have been a close call, if things hadn't lined up just so—you would learn from this. You'd decide never to do it again, and you wouldn't. You'd put her on-leash as you approached the trailhead. You'd get her a reflective vest. You'd learn. So, learn from this. That's what guilt gives us: the knowledge of how to do things right in the future.
You didn't know. 
Separate the guilt from the grief. The guilt is a lesson, contained. The grief is unlimited. The grief is what needs to heal. 
"I can never get another dog." By saying this, you're sinking into your mourning by telling yourself that it will extend forever. And you're promising yourself that you'll never mourn like this again.
Maybe your life will go on and you'll never want another pet. But that's not something to think about now. Now is not the time to make decisions for the rest of your life. You're just making decisions for each day.
Maybe, one day, you'll be ready. You'll see a puppy in a photo, a rescue who needs a home, and it will feel like family finding itself. You'll never love another dog the same way you loved Kelsey. But you are exquisitely capable of love, and you might love another dog in its own way.
When the time comes, if the time comes, the question won't be whether you deserve another dog. The question will be whether that dog deserves a home, a second chance, a family. And, if so, if you choose to give it one. 
"How do I get through this?" Dogs' lives are short to us, but not to them. To them, their lives are the length of lives.
The burden of this, the hardship, falls on us—we outlive our best friends. But it also allows us to give them a gift. A dog can pass through puppyhood, adulthood, and old age in the company of caring humans. They can live their whole lives on earth in a cocoon of love.   
Dogs exist in each moment. They are shallow in the best of ways: their life consists of the things they're experiencing now. They want to be loved, they want attention and snacks and walks, they want gentle hands on their fur while they drift to sleep. The best thing we can do for dogs is to make their moments good. If their moments are good, then their lives are good, too.
And when we lose them?
They give us one last gift, which is that we can grieve like dogs. Moment by moment. Not by living in the past or the future, but by taking the sorrow as it comes. 
When it feels too painful to exist, knowing that Kelsey is gone, all you can do is distract yourself until time passes. Watch movies. Do things that require concentration, like playing an instrument or practicing a sport. Now isn't the time for long, silent walks—unless long, silent walks are what you need. You could volunteer at an animal shelter or you could avoid other dogs completely. Whatever you need to do, sob or paint or run, is the right thing to do. 
When it feels unendurable, remember that the intensity of your pain reflects the intensity of the love that Kelsey knew and felt. 
It's a miracle that we love dogs and that dogs love us. It's a miracle that you found each other. Kelsey knew how much you loved her. She felt it each moment. Somewhere, somehow, she's living in those moments still.
Lead Photo: MEM Studio/iStock
Trending on Outside Online