Read This Before Booking a Cheap Flight Right Now
With the airline industry struggling because of COVID-19, summer, fall, and winter plane fares to adventure destinations are hitting unprecedented lows. Airlines are also offering free change and cancellation fees. Should you hop on these deals now or wait and see? We consulted industry experts to find out—and rounded up some of the best fares out there.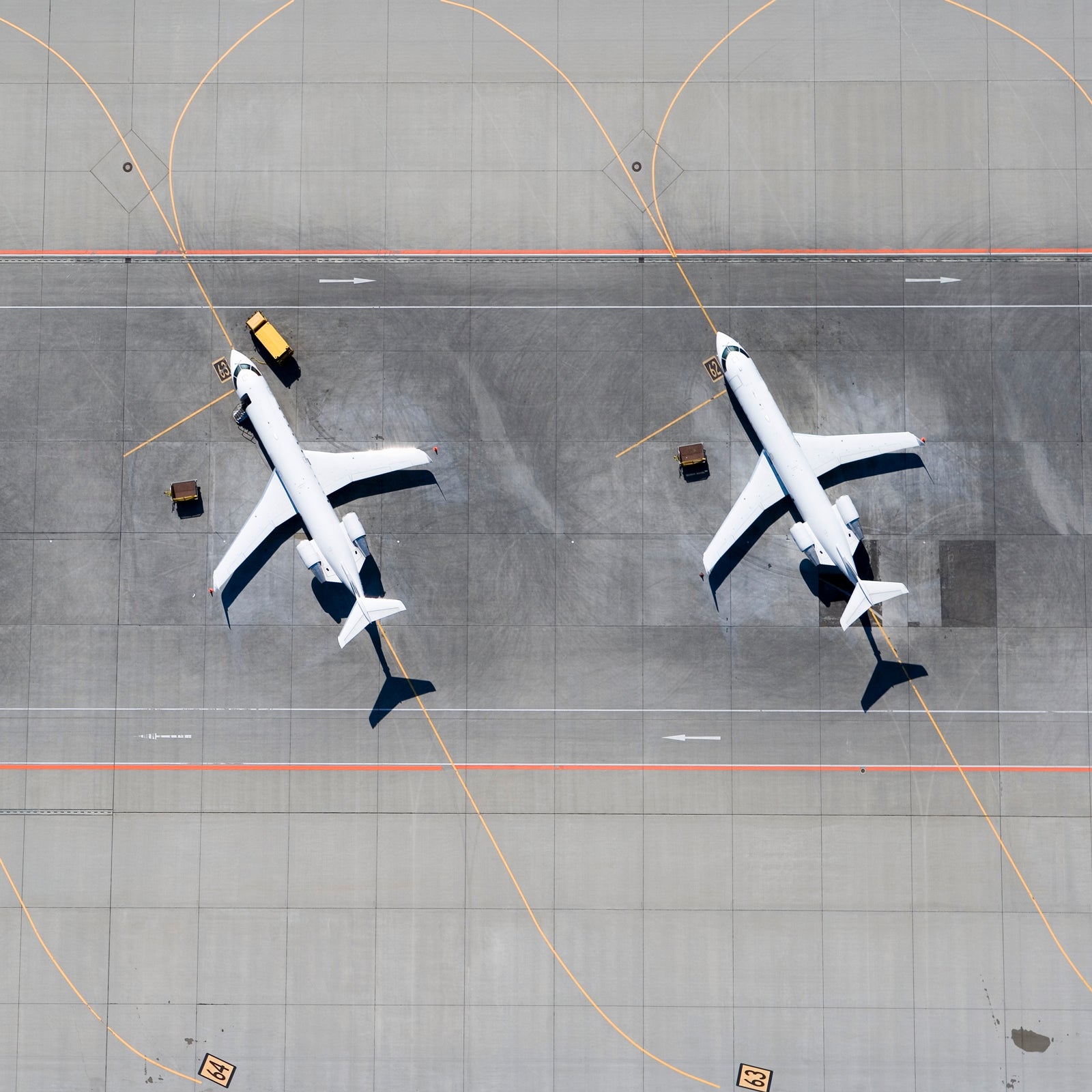 Stephan Zirwes/Getty(Photo)
Heading out the door? Read this article on the new Outside+ app available now on iOS devices for members! Download the app.
Those of us fortunate enough to be in a position to daydream about traveling when it's safe to do so again may have seen some crazy-low ticket prices of late—from $400 round-trip flights to Japan, Iceland, and Norway to $200 fares to Hawaii. As airlines have essentially ground to a halt right now, they're slashing some future fares dramatically in an effort to encourage people to buy flights for trips down the road. Many carriers have also temporarily suspended change and cancellation fees, which can cost a few hundred dollars per ticket. But if you're thinking of buying, there are some risks to be aware of and also some mixed messages. Because the timeline of COVID-19 remains uncertain and tourist destinations are telling travelers to stay home, while some travel companies are urging visitors to keep their future bookings, how do you decide how far out it's safe to plan a trip, what deals to jump on, and what to do if your plans need to be pushed back further? Here's everything you should know before you book, according to industry experts.
Check the Terms of Your Airline's Change and Cancellation Policies
Most major airlines, like American, Delta, JetBlue, and United, have issued statements that change fees will be waived for flights booked before March 31. (Since the time of publication, many airlines have now extended this policy into April.)  If you purchase a ticket before each airlines cutoff date, if need be, you'll be able to change your flight to a new date or destination. Delta, for example, is allowing customers to cancel or change previously purchased flights scheduled for March, April, and May for an e-credit to be used within two years of the original ticket date. It will also permit an unlimited number of date, origin, and destination changes for free on new bookings for future trips made before April 15.
But be sure to double-check the terms of an airline's change policies before you book, because each company's terms continue to evolve rapidly.
Don't Rely on Travel-Insurance Policies to Cover COVID-19 for Future Trips
Because the coronavirus pandemic is now a "known issue," travel insurance on future trips won't offer you the blanket peace of mind that it may have several months ago. According to Phil Sylvester, a spokesperson for the adventure travel insurance company World Nomads, "If there is currently a Do Not Travel alert for a destination, it's going to be next to impossible to purchase insurance—temporarily—for a trip there scheduled for even months in the future." Travel restrictions around the world are changing daily, and your coverage is essentially voided if you travel in spite of a country's advisories, Sylvester says.
Policies for future travel vary from company to company. For example, Allianz and Travel Guard are still selling insurance for future trips, but their standard policies won't cover any cancellations or illness related to COVID-19. Your best bet is to try to purchase a cancel-for-any-reason policy, which usually covers a percentage of a future trip for any reason should you need to cancel it, sometimes including COVID-19. But at this time, not every company is offering cancel-for-any-reason policies. Whatever you do, it's crucial to ask very specific questions about what a policy will cover and read the fine print before you buy it. Coverage qualifications are evolving and also vary based on the state you live in.
Wait as Long as You Can to Cancel an Existing or Future Flight
Whether you booked a flight for travel in April or are looking into a trip ten months from now, Scott Keyes of Scott's Cheap Flights recommends holding out as long as you can before canceling your flight. Why? Because if the airline has to cancel a flight on you, it typically offers a cash refund if it can't rebook you on another option, Keyes says. But if you make the first move and cancel the flight, it usually offers a travel credit instead. He recommends waiting 24 to 48 hours before your flight to cancel.
This Might Not Be Your Only Chance to Find a Deal
Keyes says the economic turmoil airlines are currently facing could lead to longer-term increased leniency with fee waivers, an extended period of slashed fares to encourage nervous passengers to get back on planes, and experimentation with flexibility as a competitive advantage. "I would be a bit surprised if these [change] policies last well beyond the outbreak, but I wouldn't be as shocked as if you'd told me three months ago all airlines would waive change fees for all tickets," Keyes says. "Now I think it's within the realm of possibility."
If You Want to Book, How Far Out Should You Be Looking?
While the timeline on the novel coronavirus is still largely unknown, Scott Mayerowitz, executive editorial director of The Points Guy, recently said in a newsletter that he's still hoping to take a trip to Portugal he has planned for May, while Scott's Cheap Flights is currently looking at prices past July. "And I would only book on an airline that's offering to waive change or cancellation fees," Keyes says.
Based on input from our travel sources, we found flights to international adventure destinations for August and beyond with airlines that will allow you to change or cancel right up to your departure date.
August
Washington, D.C., to Reykjavik, Iceland, from $354 on Delta
Denver to Reykjavik from $454 on Delta, Icelandair, and United
Seattle to Lima, Peru, from $407 on American and Avianca
September
New York to Oslo from $260 on Finnair and Swiss International Air Lines
Chicago to San José, Costa Rica, from $318 on American and United
Seattle to Bangkok from $584 on Korean Air
October
Miami to Santiago, Chile, from $260 on Aeromexico
Denver to Lima from $570 on American and United
November
Chicago to Rome from $297 on Finnair
Seattle to London from $444 on Virgin Atlantic
December
Miami to Stockholm from $444 on American
Los Angeles to Cape Town, South Africa, from $643 on Delta
January
Washington, D.C., to Vancouver, British Columbia, from $295 on United
Denver to Zurich from $553 on Lufthansa and Swiss International Air Lines
This story has been updated to reflect current airlines policies and dates.
Lead Photo: Stephan Zirwes/Getty
Trending on Outside Online