How to Fuel Up on Your Next Plane Ride
From our favorite packable meals to TSA-friendly containers, here are 10 easy hacks to eat well while flying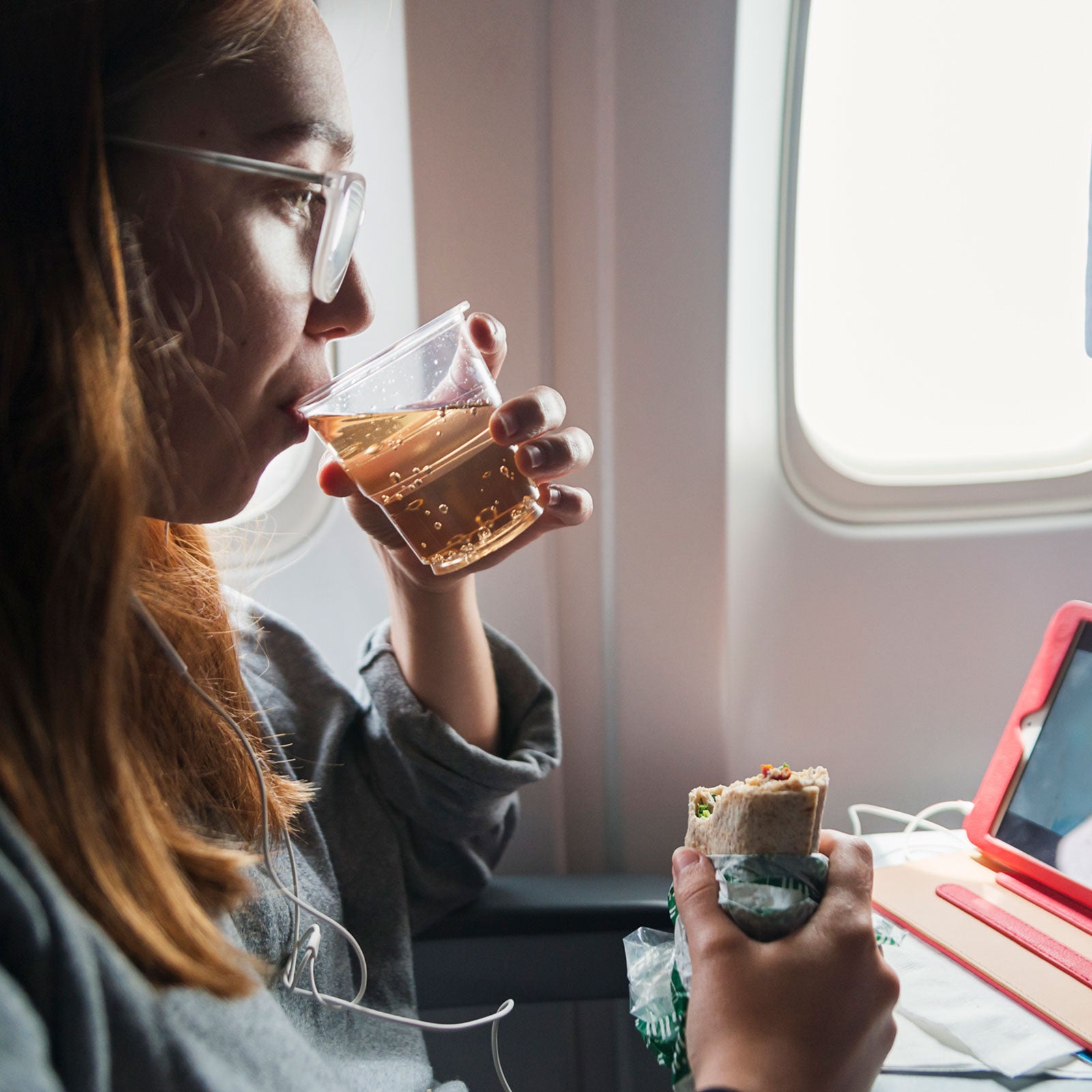 Heading out the door? Read this article on the new Outside+ app available now on iOS devices for members! Download the app.
Airport food. No two words make me cringe more when used in the same sentence. Airports are stressful enough without trying to find a meal, and the food on the plane is terrible, unless you're flying Air New Zealand. In that case, lucky you.
While some airports have upped their food game, you can't always count on it, especially with tight connections. Your best bet is to pack your own snacks or a full-on meal ahead of time, unless you're a fan of mediocre restaurants and paying too much to eat. Here are some of my favorite carry-on foods to take with you. Many of these can be purchased in individual servings at various stores, or you can buy in bulk if you want to stock up. I've also laid out what you need to know to navigate TSA restrictions.
Be Prepared 
Knowledge (Free)
To make sure security doesn't confiscate your food, brush up on what you're allowed to bring with you on the TSA's website. In general, you're good to go as long as any liquids or liquid-like things (dips, sauces, salad dressings, etc.) are limited to 3.4 ounces or less.  
---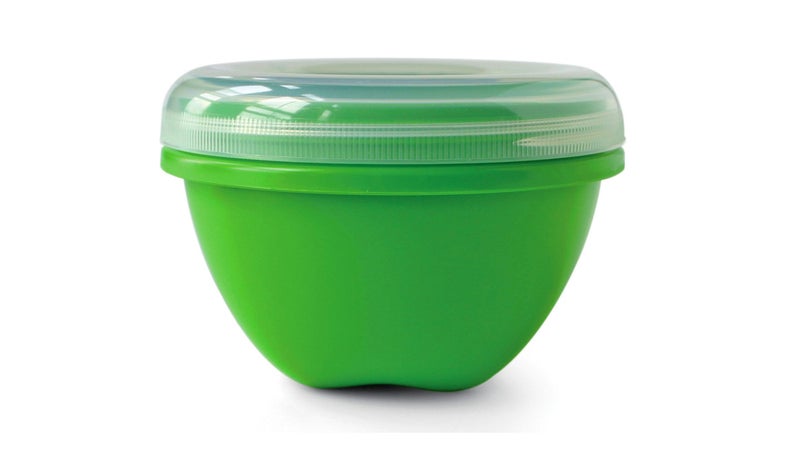 Preserve Food Storage Container ($7)
First thing's first: you'll need something to store your food in. Ditch the Ziplocs and opt for a reusable solution like a Preserve Food Storage Container, which is made from recycled, BPA-free plastic. Containers like this are great for premade salads, sandwiches, or wraps. The screw-top lid secures your snack so it won't end up all over the inside of your carry-on bag.  
---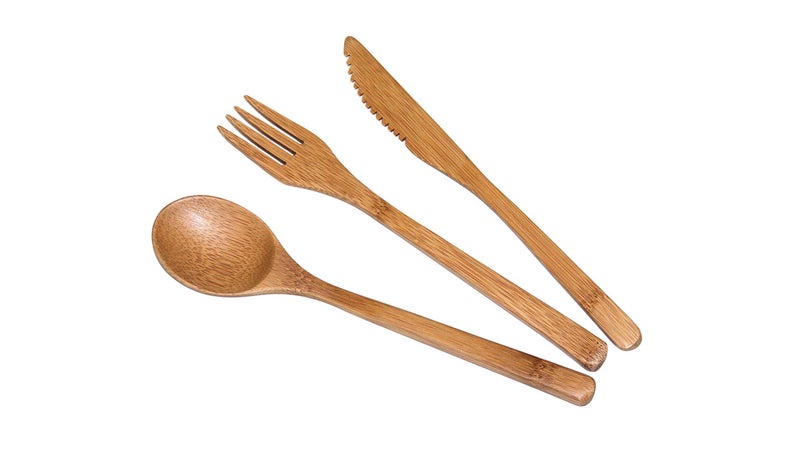 Totally Bamboo 3-Piece Flatware Set ($4)
Sure, you can grab some plastic cutlery from an airport food court, or you can be responsible and bring your own reusable set. This one is lightweight and should make it through airport security just fine.  
---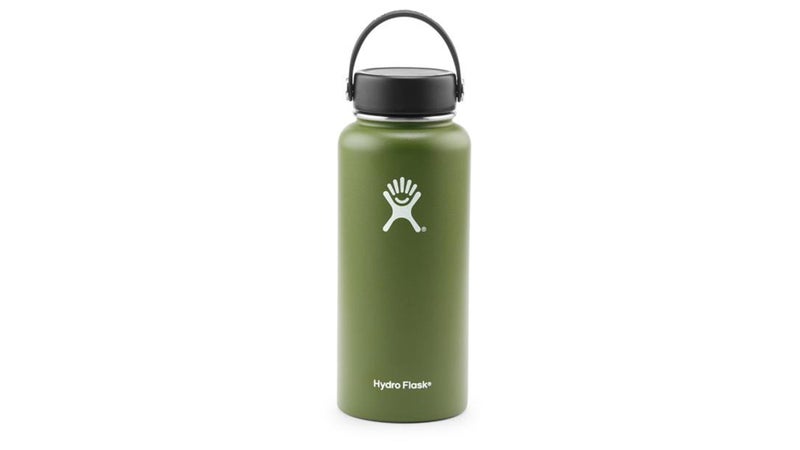 18-Ounce Wide-Mouth Hydroflask ($30)
Always bring an empty water bottle with you for a flight, and fill it up once you get through security. I like Hydroflask's 18-ounce wide-mouth bottle because it's the right size for a long day of travel and can double as a food storage container.
The Best Food to Bring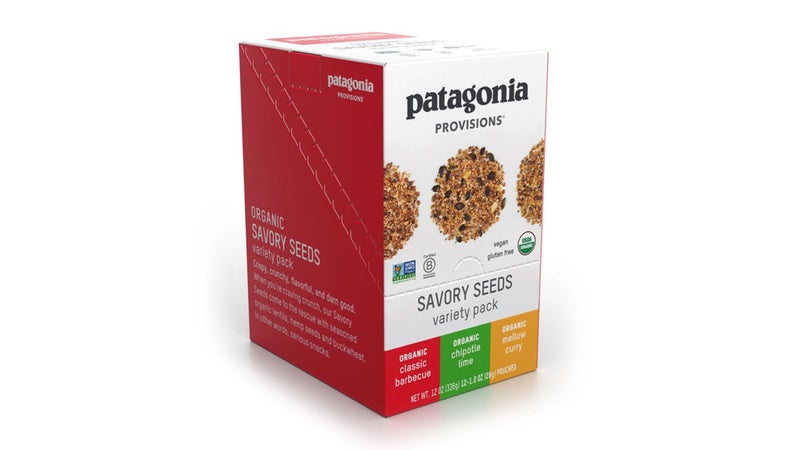 Patagonia Provisions Organic Savory Seeds Variety Pack ($30 for 12 Packs) 
There's a reason most airlines don't hand out peanuts anymore: lots of folks are allergic to them. Skip the nuts and go with these tasty seed packs from Patagonia Provisions instead.
---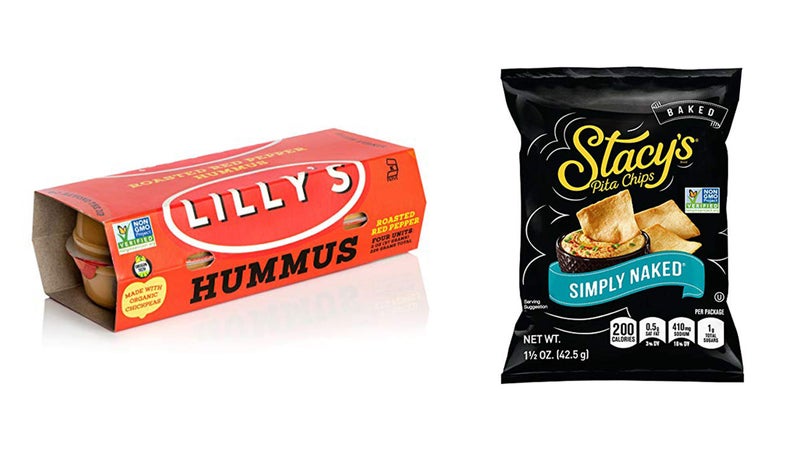 Hummus ($4 for 4 2-Ounce Cups) and Pita Chips ($3 for a 7-Ounce Bag) 
My go-to snack is pita chips and hummus, but it can be a little tricky to take on a plane. Lily's Hummus, however, comes in snack-sized two-ounce mini packs that are TSA-friendly. (A 16-pack is also available.) You can also buy a 24-pack of 1.5-ounce bags of Stacy's Pita Chips for $15—the price of a couple bottles of water in an airport store.
---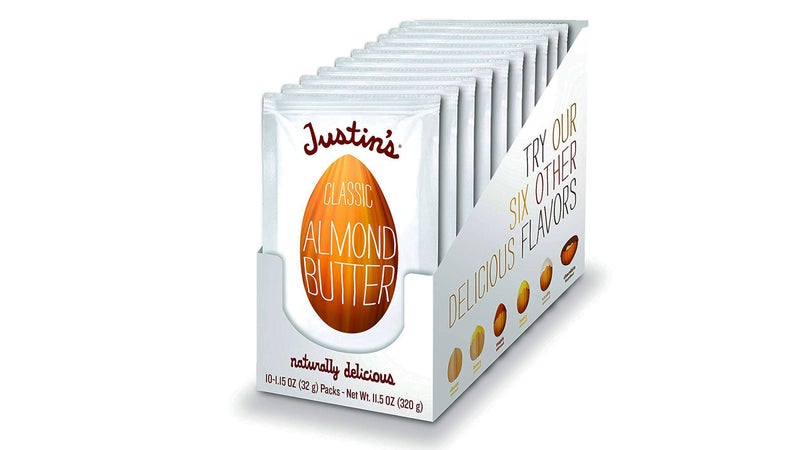 Justin's Almond Butter ($1.50 for a Single Packet or $40 for 30) 
If you can't live without nuts on an airplane, at least go with a nut butter so you can avoid the dust that can trigger allergies. Justin's Almond Butter is a classic and a great midflight protein boost. Spread it on some pita chips or bread you brought with you. It's good, trust me.
---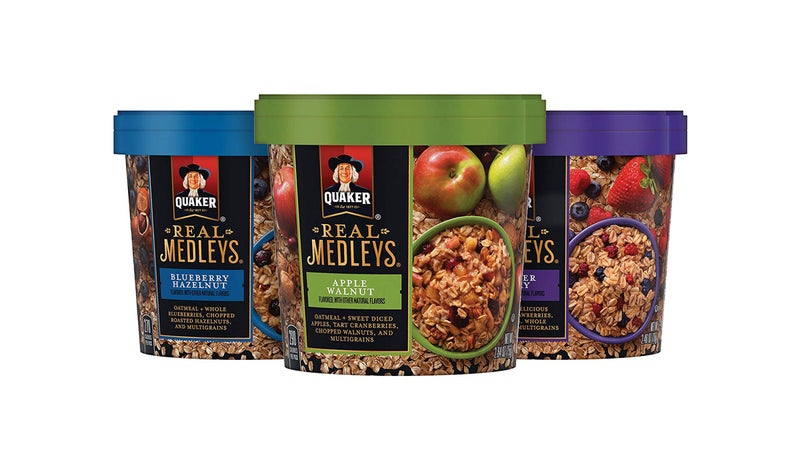 Instant Oatmeal ($2 Per Cup or $15 for 12 Cups) 
Instant oatmeal makes a great meal on a plane because all you need to do is ask a flight attendant for some hot water. Add it to the cup and you're all set.
---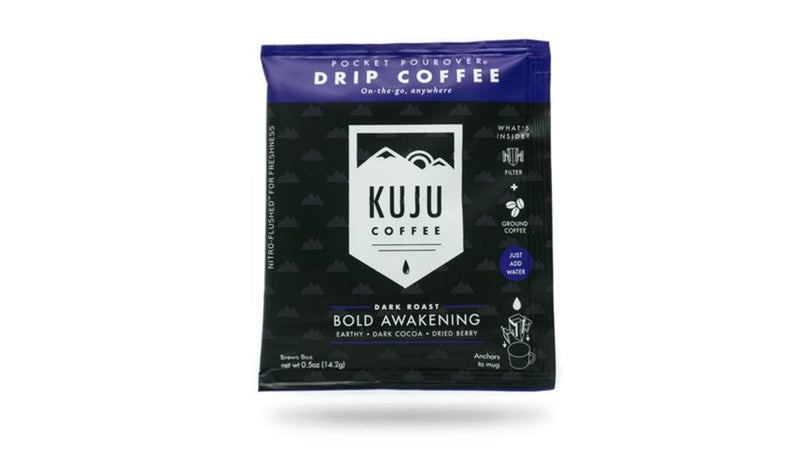 Kuju One-Cup Coffee Pouches ($22 for 10 Servings)
Speaking of breakfast, if you can't stand airplane coffee, bring along a packet or two of Kuju. This disposable packet of pour-over coffee is good for one cup and has a heck of a lot more flavor than the stuff that comes from the in-flight beverage cart.
---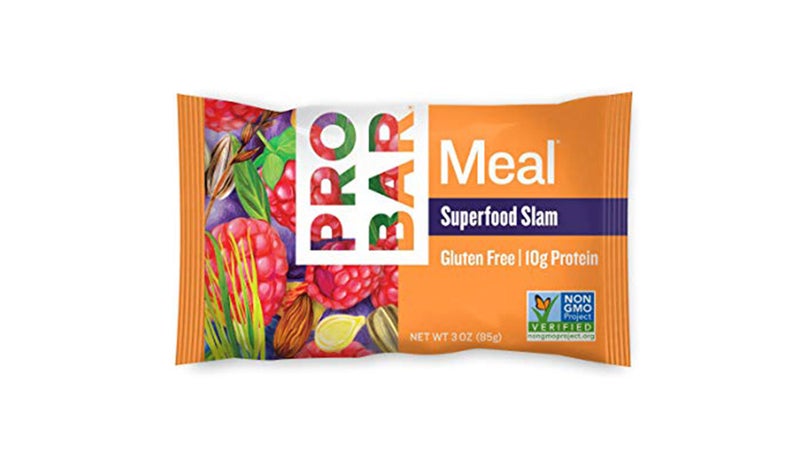 Probar Meal Bar ($3 Per Bar or $28 for 12) 
While you're always better off packing a wrap, sandwich, or some kind of salad, a bar is a good backup. I like Probar's Superfood Slam Meal Bar because it tastes better than a lot of other bars out there and has enough calories to tide me over on a long flight.  
Lead Photo: martinedoucet/iStock