What Should I Do If I'm Too Sick to Fly?
I'm sick and shouldn't take my flight. How can I avoid paying expensive rebooking fees?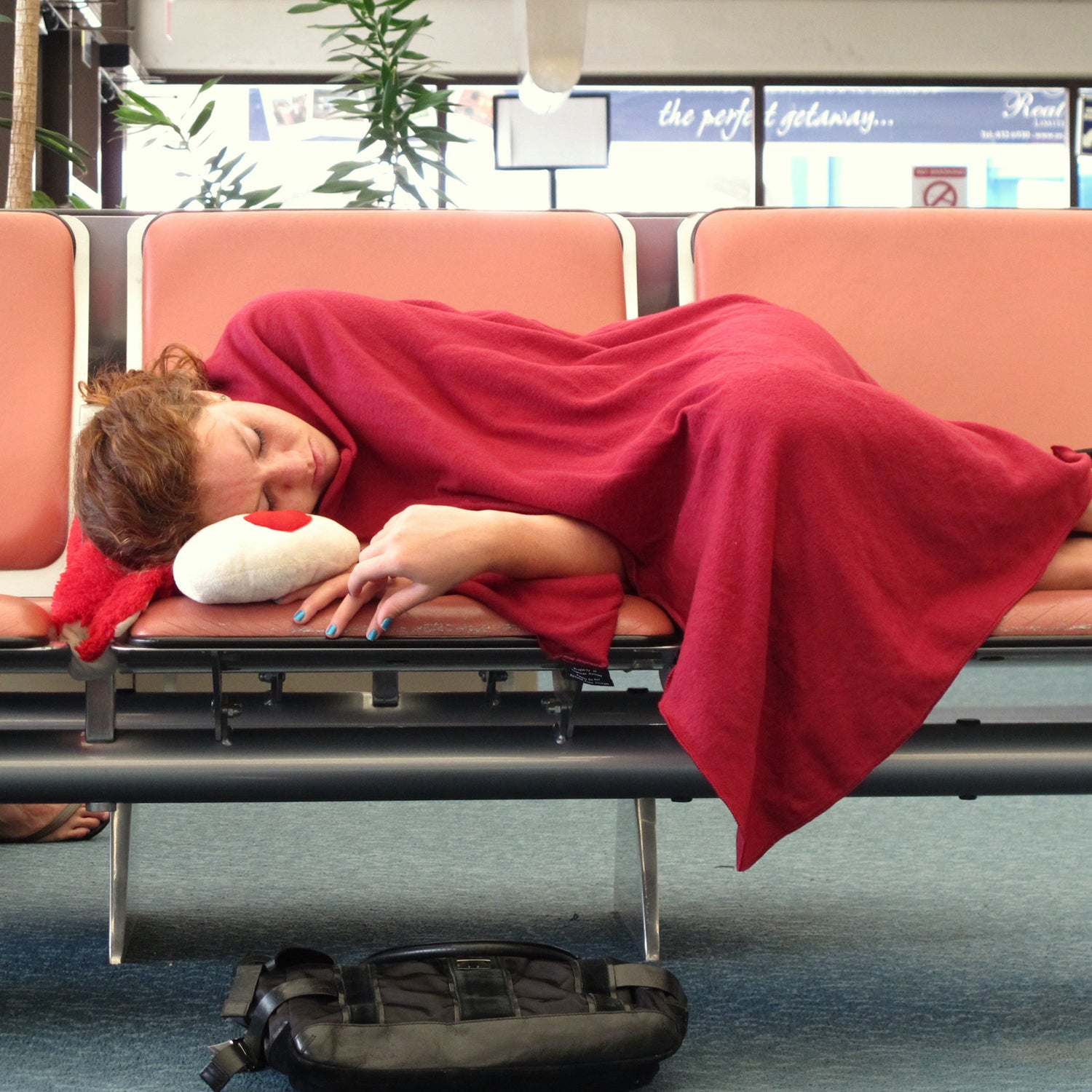 OakleyOriginals/Flickr(Photo)
Heading out the door? Read this article on the new Outside+ app available now on iOS devices for members! Download the app.
Getting sick presents air travelers with a quandary: fly with a potentially contagious illness, or pay rebooking fees that can cost up to $200 plus the difference in airfare. What's a principled traveler to do?
It's simple: Stay home. If you have a cold or flu and get on an airplane, you're like to exacerbate your illness, says Dr. Michael Zimring, director of the Center for Wilderness and Travel Medicine at Mercy Medical Center in Baltimore, who adds that cabin pressure is particularly rough on sinus, throat, and ear infections. And it's not just for your own good. If you still have a lingering fever from your flu or are sick with a cold, there's a good chance you'll be getting someone else sick.
But rebooking doesn't necessarily mean paying a hefty fee—even if you aren't flying Southwest Airlines, which has no change fees. How so? Just follow these guidelines.
Get a Doctor's Note
United reduces its change fee to $50 for passengers who can provide a letter from their physician. Then, you've got a full year in which to reschedule your flight.
Other airlines we polled said they don't offer fee-reduction policies for sick travelers. But in practice, these carriers have proved to be lenient if you offer to provide a doctor's note. "It never hurts to ask," says veteran travel agent Nancy Kimbrough. As soon as you know you're too sick to travel, call the airline's customer service line and inquire—politely—whether the agent can extend you any courtesy. If a doctor is willing to vouch for you, offer to provide that documentation. "There's no guarantee that you'll get a fee waiver," says Kimbrough, but the strategy yields results for a surprising number of her clients. Just ask Amy Kudej: She had to shell out $100 to change her Delta flight when she got chicken pox. But after making multiple phone calls, writing a letter to Delta's customer service department, and providing a doctor's note verifying her illness, Kudej got her $100 refunded.
Buy Travel Insurance 
It can be cheaper than your change fee. Delta and American (which don't have fee-leniency policies for sick travelers) say that buying travel insurance is your best strategy for avoiding hefty change fees. Kimbrough also endorses insurance. "It's pretty inexpensive, yet it's saved the day for so many of my clients," she says.
Kimbrough recommends Travel Guard, which pays out for various trip interruptions—including illness. Fees range depending on the cost and itinerary of your flight. On a $450 round trip flight from California to New York, it's $39 for the "Silver" policy, which covers rebooking costs in cases of illness. That's cheaper than any airline's change fees, plus it covers your medical expenses (including $150,000 for emergency evacuation) while traveling. It also kicks in should your companion get sick, and it reimburses you up to $100 per day for expenses incurred during other delays (like the hotel and meals you pay for when a snowstorm delays your flight).
Another option is to bundle basic travel insurance together with your ticket. Sites such as cheaptickets.com and delta.com require booking customers to check a box that either declines or purchases insurance through Allianz. Prices and terms vary by state, but $20 is typical (policies cost about 6 percent of your ticket price). In return, you get reimbursed for change fees should you reschedule due to illness (your own, a companion's, or a family member at home). Allianz will also offer reimbursement for expenses incurred during a flight delay of over 6 hours.
But before you do any of that, call your credit card. Many have travel insurance options built into their plans.
Lead Photo: OakleyOriginals/Flickr
Trending on Outside Online