16 Quick (and Easy) Ways to Escape the Concrete Jungle
Beat the crowds and head for fresh climbing, mountain-biking, and chill-out spots within easy driving distance of eight burgs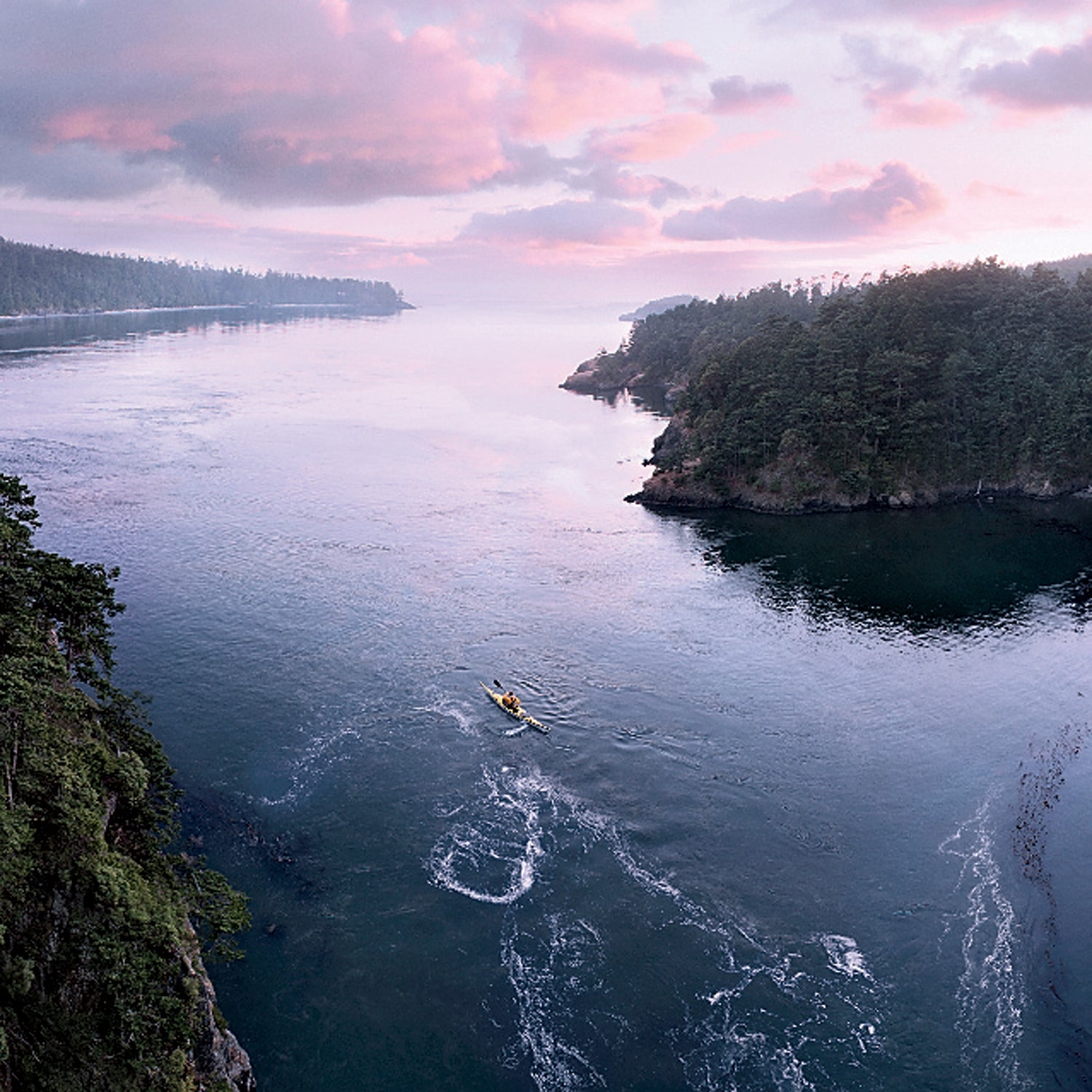 Kiliii Fish/Aurora
Heading out the door? Read this article on the new Outside+ app available now on iOS devices for members! Download the app.
No matter which metropolis you're fleeing, we've got you covered. These 16 driving-distance excursions range from little-known east coast beaches to endless west coast singletrack—and all points in between.
Escape from: New York City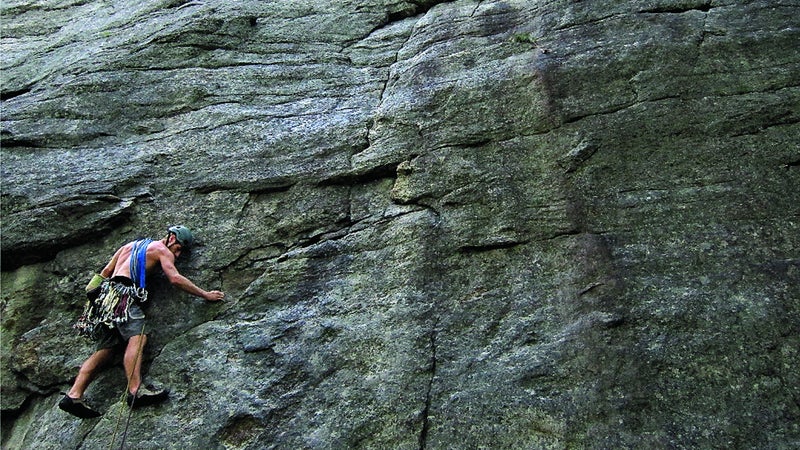 Hit an Uncrowded Beach
Skip the four-hour traffic jams in the Hamptons in favor of North Fork's vineyards, farmers' markets, and peaceful villages, like Orient. Orient Beach State Park is the perfect jumping-off spot to swim, fish, or SUP. Eagle's Neck Paddling Company rents kayaks and offers sunset and full-moon tours (rentals from $35). Stop by Orient Country Store to pick up egg and cheese sandwiches for breakfast and a slice of brown-butter spice cake for later. Base out of the five-bedroom Orient Inn, where the owner can set up bike rentals and suggest routes that pass the region's best wineries (from $245).
Climb On
Some of the East Coast's greatest rock climbing is less than two hours north of Manhattan, in the Shawangunk Mountains—better known as the Gunks. There are hundreds of routes up here, ranging from cruisey to experts-only multipitch 5.12's. The classic climb in the area, High Exposure, is rated an easy 5.6 but is two pitches and sheer enough to earn its name. You'll need trad gear in the Gunks; hire a guide at the Rock and Snow climbing shop in New Paltz if you've got any doubts about your rack (from $200 for a half-day). All climbers need a pass from the Mohonk Preserve, the nonprofit that administers the area ($10). After a day on the rocks, refuel with a sausage plate down the road at Mountain Brauhaus. Then crash in New Paltz, a hippie-ish town with a strong climbing and culinary scene. Swing by Mudd Puddle in the morning for bagels and coffee, then come back in the evening to score a table at the Huguenot, which sources nearly all its ingredients from nearby Karl Family Farms. Stay at the historic Mohonk Mountain House, a castle-like 19th-century retreat with disc golf, paddleboarding on Lake Mohonk, and an award-winning spa to pamper your pumped-out muscles (from $350).
---
Escape from: Atlanta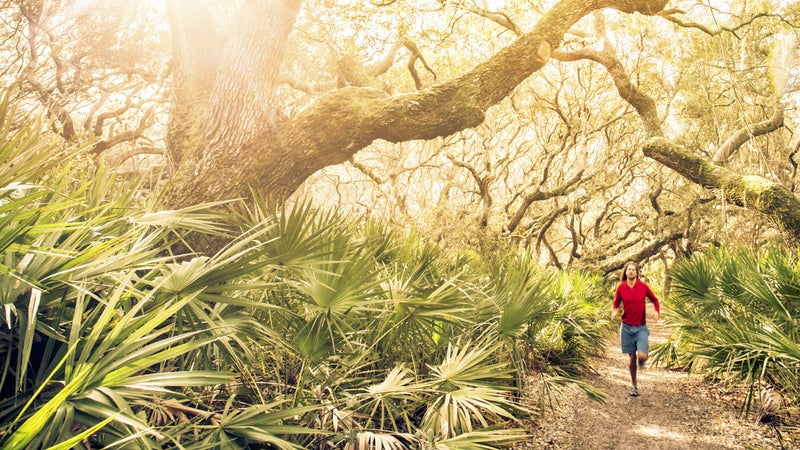 Ditch the Mainland
Georgia's Cumberland Island is the wildest beach on the East Coast. The only way to get there is a 45-minute ferry, and most of the island is protected wilderness. Put another way: there are more gators and feral horses than people. Campsites can and should be reserved up to six months in advance. Once you've established your base, explore the island's endless beaches and the miles of hiking trails winding through maritime forests, marshlands, and massive dunes. The Carnegie family summered on Cumberland, and on the island's southern end, the ruins of one of their massive mansions, Dungeness, is a great spot to take in the sunset over the surrounding marsh. The closest you'll come to living like a Carnegie today is a night at the Greyfield Inn. It occupies a mansion built by the family in 1900 and is the only lodging available on the island (from $425). Dinner is a formal affair (jackets required) and always features fresh-caught seafood.
Explore Small-Town Appalachia
Everyone has heard of Asheville, but there are plenty of other towns, like Sylva, North Carolina, that are closer to both Atlanta and some of the South's most rugged and worthwhile destinations. Base yourself at the Chalet Inn (from $96), an Alpine-style B&B just minutes from the entrance of Great Smoky Mountains National Park. The inn's on-site store, the Chalet Stube, is a must-stop for picnic supplies like German beers, artisanal cheeses, and landjaeger, a Swiss hunter's jerky. Loads of adventure options can be booked through the nearby Nantahala Outdoor Center. Plan a weekend when the Cheoah River is running, so you can get your fill of Class IV and V water. Then grab your mountain bike and hit the Tsali recreation area: a 35-minute drive west of Sylva, just outside Bryson City, this four-loop trail system includes some of the best terrain in the Southeast.
---
Escape from: Chicago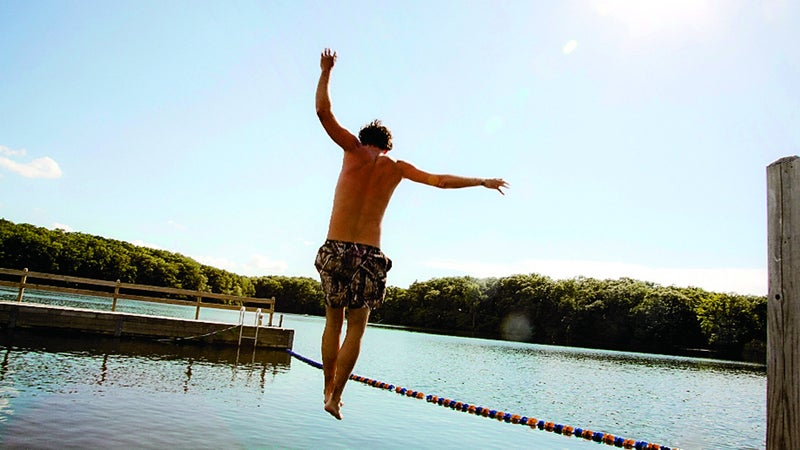 Lounge Lakeside
A bit more than three hours from Chicago, Montague, Michigan, sits between Lake Michigan and nearly a million acres of public land filled with lakes and streams. Get out there by booking a trip with Betts Guide Service and fly-fish for trout in the White River just upstream from town (from $250). On the Lake Michigan side, camp at one of Meinert Park's 67 sites, which are surrounded by swimming beaches. Climb to the top of a dune for the best sunset views of the lake and Little Flower Creek. For plusher lakefront digs, stay at the 23-room Weathervane Inn (from $160). The 22-mile paved Hart-Montague trail begins right near the inn's doorstep. You'll pass cherry and apple orchards—and the world's largest weather vane, which stands 48 feet tall and weighs 4,300 pounds. The village of New Era marks the halfway point, the perfect spot to break for homemade ice cream at Country Dairy's trailside shop.
Embrace Summer Break
You'll get a whole new impression of Madison, Wisconsin, in the summer, when the hoardes of University of Wisconsin kids are away. HotelRed (from $189) sits across the street from the Badgers' Camp Randall Stadium, and each of its 48 rooms has a kitchenette stocked with local spirits like gin from Death's Door Distilling. Downtown is loaded with excellent restaurants. Be sure to book ahead for a seat at Forequarter, a James Beard Award nominee offering creative fare like cold-smoked bluefish with grapefruit, popped amaranth, and chia. For less refined must-try specialties, head to the Old Fashioned for beer-battered cheese curds. Madison, down the road from Trek's headquarters, is a deservedly famous cycling destination. For an easy cruise, rent a set of wheels at Machinery Row Bicycles (from $30) and pedal the 17-mile Capital City trail. For something a little rowdier, drive east of town to Kettle Moraine State Forest's miles of singletrack.
---
Escape from: Boston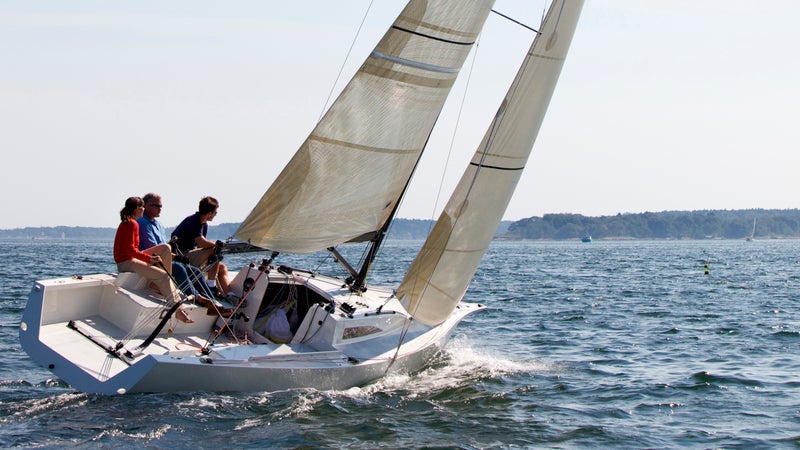 Eat, Paddle, Sail
A two-hour drive north of Boston, Portland, Maine, sits on the shores of windy, lighthouse-studded Casco Bay. It's the perfect place for a sail, so rent a 21-foot racing boat from Portland Yacht Services and zip around the bay's rocky islands ($75 for a half-day). Back on shore, find something good to eat. This won't be hard, since Portland is becoming a first-class dining destination at light speed. Eventide Oyster Co. serves super-fresh shellfish, plus craft cocktails and local brews like Maine Beer Co.'s Peeper ale. Central Provisions has become one of the buzziest restaurants in America, thanks to dishes like sea urchin crudo and crab and waffles. When you can't finish another bite, hop on the Casco Bay Lines ferry for the 17-minute journey to Peaks Island ($8). Then take a three-hour trip with Maine Island Kayak and paddle up another appetite while exploring the cliffs of the bay's outer islands (from $65).
Hike the Whites
The White Mountains aren't the highest in the East, but they're doubtless the most rugged. So take them on, and make Tamworth, New Hampshire, the staging ground for your expedition. Just 2.5 hours from Boston, it's the quintessential tiny New England town, dotted with antique shops and B&Bs like the five-room Highland House, formerly a sea captain's home (from $125). Miles of hiking trails are accessible from the inn's front door, and the trail to local high point Mount Chocorua is just down the road. Pinkham Notch, the start of many routes up Mount Washington, is less than an hour away. Back in town, swing by the Tamworth Lyceum. The multi-use space houses a print shop, a coffee shop, and a mercantile that sells artisanal cheese, penny candy, craft beer, and random Americana.
---
Escape from: San Francisco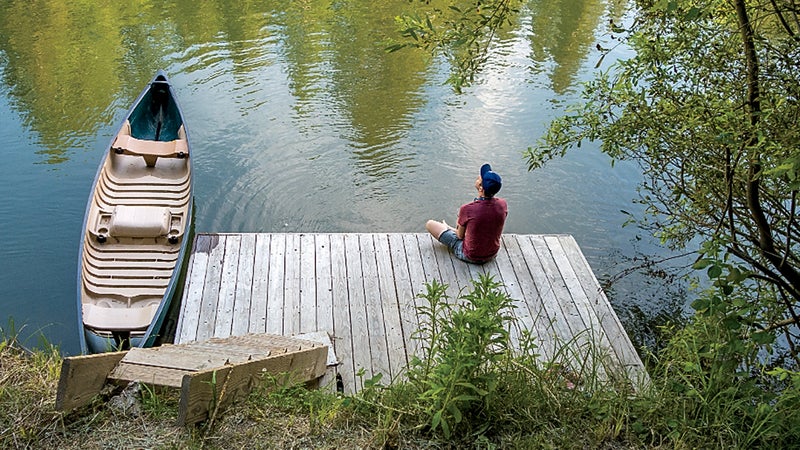 Drink and Spin
About as low-key as it gets in wine country, Guerneville is down the road from world-class wineries, plus kayaking, hiking, and cycling. Pitch a tent at the family-run Schoolhouse Canyon Park, just two miles from Westside Road, which is lined with some of the Russian River Valley's best vineyards (from $35). Many pro cyclists train on Sonoma County's empty, winding roads in winter. Spoke Folk Cyclery rents everything from tandems to Specialized Tarmacs and can suggest the best routes for your ability (rentals from $38 per day). The 42-mile Geysers Road Loop is a local favorite, marked by steep climbs and remote thermal springs.
Mountain-Bike NorCal
The center of the mountain-biking universe used to be right outside the city, in Marin County, but restrictive land management put an end to all that. Now Santa Cruz heads up the Northern California mountain-bike scene. You'll find everything from easy beachside doubletrack to gnarly trails winding through redwoods just a 75-minute drive south along scenic Highway 1. Another Bike Shop has a fleet of Specialized mountain bikes to demo for a day (from $75). For an intermediate ride, hit the 11-mile out-and-back Skyline to Sea Trail in Big Basin Redwoods State Park—California's oldest. For a bit more gnar, head to the Soquel Demonstration Forest in Aptos Village. The Braille and Ridge Trails offer gobs of elevation change and big man-made drops. Recover at the Santa Cruz Dream Inn (from $200). This retro-chic hotel boasts a killer location overlooking the Pacific. In the evening, head to the Westside neighborhood for tastings from tiny wineries at Surf City Vintners, a pint of seasonal ale at the organic Santa Cruz Mountain Brewing, or duck meatballs and flatbread at the West End Tap and Kitchen.
---
Escape from: Los Angeles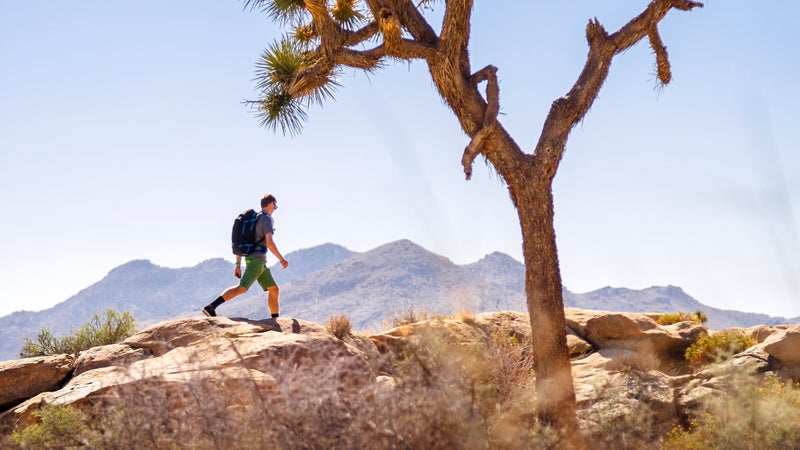 Seek the Heat
Joshua Tree National Park in winter is a fine trip. But in summer, when temps soar and crowds vanish? That's an adventurous choice. Go for a climb with Joshua Tree Uprising in the evening, when the heat quickly dissipates, and take in the sunset from the top of the crag (from $75). The coolest stay is at Rimrock Ranch Cabins' ten-acre compound, which offers knotty pine cabins, a lodge, and an Airstream trailer (from $62). At 4,600 feet, it's usually 15 degrees less sweltering than the surrounding area, and there's a pool for a cooling dip. The ranch once attracted Hollywood celebs like Roy Rogers; today the stars are still the draw, and they're best viewed from the giant observation deck.
Chill Out
There are endless options for yoga and meditation in Ojai. But it's not all om and downward dog: the town's location at the southern end of Los Padres National Forest means nearly two million acres of trails and climbs, so take a hike or book a rock-climbing excursion with Trails by Potter. The town's hippie feel got a recent jolt of cool, courtesy of newcomers like the Ojai Rancho Inn (from $89). This stylishly renovated motel has become the coolest hangout in town, with requisite touches like poolside shuffleboard. Head to Farmer and the Cook for vegetarian Mexican food. Then go five miles up to Meditation Mount, a nonprofit spiritual center set amid 32 acres of gardens. Time your visit to catch sunset, what locals refer to as Ojai's pink moment, when the valley takes on a warm glow.
---
Escape from: Seattle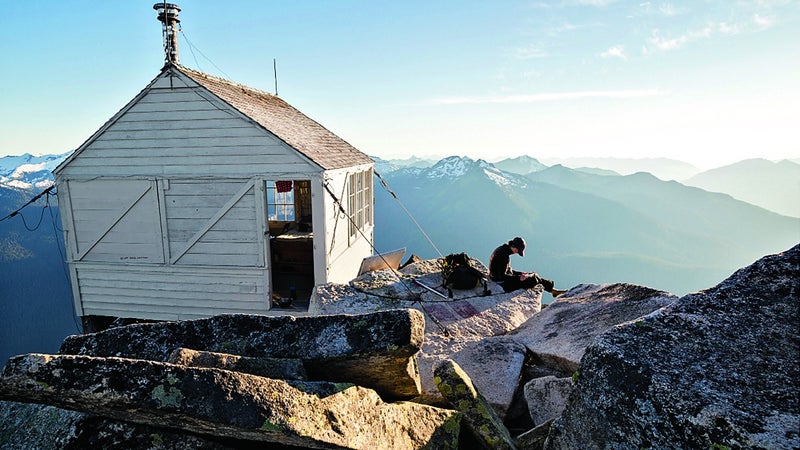 Go Remote
Just two hours from the city, North Cascades National Park is pure wilderness at its best: massive glaciers, rugged mountains, and a classic stretch of the Pacific Crest Trail. There are dozens of backcountry campsites accessible by boat and foot; permits are available at the park's ranger stations. For a bit more comfort, book a stay at Ross Lake Resort (from $175), where the 15 cabins are built on log floats. There's no road access, so guests can either hike in via the Ross Dam trail or take the Diablo Lake ferry ($10). Be sure to stock up on food to cook with the resort's propane grills, as the lodge doesn't serve meals. Some of the North Cascades' most dramatic hikes are in the Ross Lake area, including six-mile Big Beaver, accessible from the resort. It's hard to find a more peaceful place to fish for cutthroat, and the resort can provide gear and guidance.
Whale Watch
Puget Sound is full of spots where you can sea kayak and spot orcas. But a little farther north, the 172 islands that make up the San Juan Islands have the Goldilocks just-right distance from the city. Without a road link, the crowds are more manageable, and go figure, it's sunnier and warmer than Vancouver. You can get there by the Washington State ferry system, but a seaplane from downtown is faster and much more Instagram-ready. Both Kenmore Air and San Juan Airlines have regularly scheduled flights, which average $315 round-trip. A tent site at Moran State Park on Orcas Island will only cost you $25 per night and gets you a lake view. Home to 2,410-foot Mount Constitution, the islands' highest point, the park offers more than 38 miles of hiking trails and a panoramic perspective of Washington's peaks. Don't miss the pizza at Hogstone's Wood Oven in Eastsound.
---
Escape from: Washington, D.C.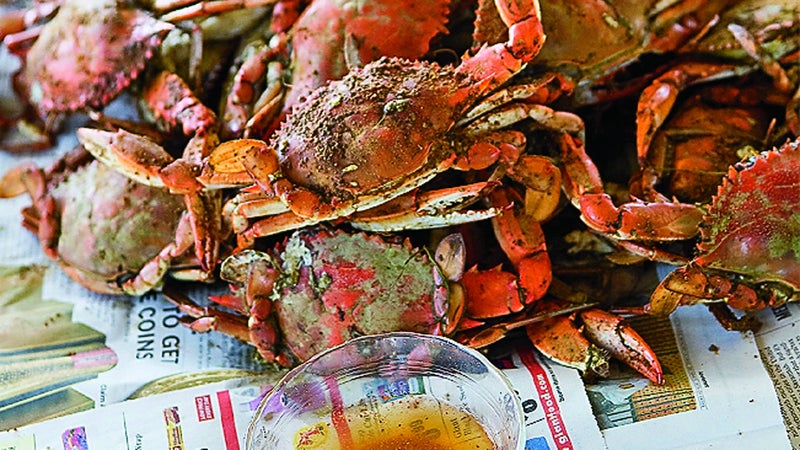 Bring Your Paddle
Skip the Jersey Shore–style development to the north for the peninsula's wilder section. Set up camp in Chesapeake-facing Cape Charles, Virginia, for sailing, paddling, and all the blue crab you can eat. Just two blocks from the public beach, the 22-room Hotel Cape Charles (from $150) includes six loft-style rooms with eat-in kitchens. Anglers should book a trip with Top Dog Charters' captain Neil Lessard, who knows Virginia's inshore waters and where the red drum hide ($650). Day-trip over to Assateague Island National Seashore, home to more than 37 miles of beaches—and the island's famed wild ponies. Rent a sea kayak from Assateague Explorer in Chincoteague and get up close as they wade through the marshes on the bay side of the island (from $39). Back on shore, sample some of the region's best barbecue at Woody's Serious Food. The ribs, slow-smoked with three different types of wood, are a must.
Climb and Ride
Skip the summer crowds at Shenandoah National Park and head just a little farther to West Virginia's Spruce Knob–Seneca Rocks National Recreation Area, where mountain biking is legal and you'll find some of the best rock climbing east of the Mississippi. Stay at Harman's Luxury Log Cabins (from $159), where digs on the banks of a private trout stream are definitely not rustic. Seneca Rocks Climbing, the oldest climbing school in the Mid-Atlantic, developed a beginner course at Seneca Rocks to hone your skills ($325 for two days). Those with more experience can test themselves on the area's huge variety of trad pitches. Serious mountain bikers should hit the trails around Spruce Knob. At 4,863 feet, the Knob is West Virginia's tallest peak, as well as the terminus of the highly technical, 15.2-mile Huckleberry Trail.