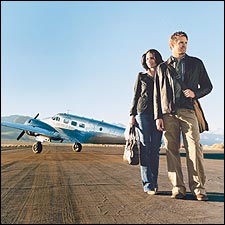 Lorenzo Agius
Heading out the door? Read this article on the new Outside+ app available now on iOS devices for members! Download the app.
What do you want—a printed invitation? OK, here it is: We've scouted the year's coolest travel offerings—from new classics like cruising the Arctic, exploring the wild Caribbean, and journeying across Russia's heartland to bold new frontiers like trekking Libya and tracking wildlife (and luxury lodges) in Sri Lanka. Going somewhere? We thought so.
Best Trips of 2005

Smooth Landing: Getting started in California's Sierra foothills

The Caribbean, Mexico, and Central America



Asia



Africa



Eastern Europe and the Caucasus



Western Europe



Polar Regions



Oceania



North America



South America



The Trip of the Year



A Preview of 2006 Trips



PLUS: Giving Large

Mix travel with philanthropy on one of these meaningful adventures
The Caribbean, Mexico, and Central America
Belize

The other barrier reef: Snorkeling off Belize
Panama
Kayaking the San Blas Islands
Price: $3,190
Difficulty: Easy
In 2001, Olaf Malver, the founder of outfitter Explorers' Corner, kayaked with his family to a remote part of the San Blas Islands, off Panama's north coast, where he met with a chief of the indigenous Kuna Yala Indians and requested permission to explore. Not only did the sahila agree, but he invited Malver to return with like-minded friends. On this ten-day trip to the Cayos Holandes, accompanied by two Kuna Yala guides, you'll paddle 60 to 80 miles, tracing the shorelines of mostly uninhabited Caribbean islands, camping on pristine beaches, visiting a Kuna Yala community known for its vivid molas, or tapestries, and tramping through orchid-filled jungles.
High Point: Reaching the uninhabited island of Esnatupile after a mellow, nine-mile paddle across two channels.
Low Point: Being outpaced by local fishermen in low-tech pangas.
Travel Advisory: Don't touch the coconuts! Your permission to visit—seriously— is contingent upon a hands-off agreement.
Outfitter: Explorers' Corner, 510-559-8099, www.explorerscorner.com
When to Go: December, January

Mexico
Mountain-Biking the Conquerors' Route
Price: $1,395
Difficulty: Moderate
This two-week mountain-bike adventure traverses the same terrain as the route of the 16th-century Spanish army through the former Aztec empire, wheeling along 200 miles of desert, mountain, and coastal singletrack and jeep roads. You'll ride about six hours each day, from the outskirts of Puebla to the Sierra Madre hills and valleys near the base of 18,700-foot Pico de Orizaba, overnighting in tents, 18th-century haciendas, and lodges as you make your way to a Gulf Coast beach.
Outfitter: Adventures SelvAzul, 011-52-222-237-48-87, www.selvazul.com
When to Go: November to July

Trinidad and Tobago
Caribbean Multisport
Price: $1,799—$2,000
Difficulty: Moderate
Trinidad's rugged coastline is as wild as its calypso culture, and sleepy Tobago boasts some of the Caribbean's less-trodden beaches. Explore the best of both islands on this hyperactive nine-day, inn-based tour that takes you mountain-biking through dense rainforests and farmland, hiking amid howler monkeys and macaws, river-kayaking beneath bamboo archways, snorkeling among hawksbill sea turtles and green moray eels, and caving in an intricate system swarming with bats.
Outfitter: REI Adventures, 800-622-2236, www.reiadventures.com
When to Go: February, April, June, November

Belize
Belize Adventure Cruise
Price: $2,095—$2,395
Difficulty: Easy
Spend eight days aboard a sweet four-cabin luxury yacht, exploring intimate coves that full-size cruise ships can't get anywhere near. An onboard naturalist will point out the sea turtle nesting sites and the manatees as you cruise along the Caribbean coastline from Belize City. You'll take a nighttime walking safari up the Sittee River, past Garifuna villages, visit Maya caves and an excavation site, and paddle kayaks with see-through acrylic bottoms over the world's second-largest barrier reef.
Outfitter: AdventureSmith Explorations, 800-728-2875, www.adventuresmithexplorations.com
When to Go: Year-round
Asia
Tsunami Relief
Want to help out with the tsunami relief effort?
Click here
for
Outside
's in-depth coverage of the tragedy, including organizations accepting donations.
China

Dusk settles across China's rice paddies
India
Rajasthan on Horseback
Price: $4,800
Difficulty: Strenuous
When film producer Alexander Souri's first expedition of "Relief Riders" trotted into a remote Indian village last fall, the caravan of nine Marwari horses, four pack camels, 50 goats, and 15 people caused quite a stir. "Across India it became front-page news," says Souri, 35, whose inaugural Rajasthan Relief Ride delivered supplies like antibiotics and eye drops by horseback to five villages in northwestern India, and had doctors on board for impromptu clinics. Hardy travelers can join the next cavalcade on a 15-day journey carrying goods deep into the Thar Desert. You'll saddle up in Mukandgarh, about six hours from New Delhi, then ride about 20 miles per day, camping or staying in 400-year-old forts en route to Jaipur.
High Point: Seeing villagers receive knowledge—such as AIDS education—plus food and supplies that they desperately need.
Low Point: Watching people wait in line at the clinics for hours in the midday heat.
Travel Advisory: Three to five hours per day is a lot of time in the saddle. Be sure your skills (and your posterior) are up to the task.
Outfitter: Relief Riders International, 413-329-5876, www.reliefridersinternational.com
When to Go: February, October

Sri Lanka
Wildlife Expedition
Price: $1,099—$1,390
Difficulty: Easy
Sri Lanka is serious about protecting its endangered elephants—the penalty for killing one is death. On this eight-day loop around the island, starting and ending in Colombo, you'll witness the slow recovery of the species—thousands of these mammoth mammals now roam the jungles of Yala National Park. En route to the two-day park safari, you'll visit Kandy and Polonnaruwa, two of Sri Lanka's oldest cities, and an elephant orphanage, and stay at an Edwardian manor house amid the tea fields of a former British hill station.
Outfitter: Big Five, 800-244-3483, www.bigfive.com
When to Go: October to March

Tibet
Photo Exploration
Price: $4,695
Difficulty: Challenging
Red limestone cliffs front the sapphire-blue surface of Lake Nam Tsho, where Tibetan pilgrims gather at a shoreline dotted with migratory cranes and geese. Any amateur could produce stunning images here, but you'll have expert guidance from Bill Chapman, whose photographic book The Face of Tibet has a foreword by the Dalai Lama. Starting in Lhasa, the 15-day adventure takes you on a challenging trek over 16,900-foot Kong La Pass. You'll bunk in nomad camps as you make your way to the riding competitions and colorful dance performances of the Nagchu Horse Festival.
Outfitter: Myths & Mountains, 800-670-6984, www.mythsandmountains.com
When to Go: August

East Timor
Island Touring
Price: $1,380
Difficulty: Moderate
In the five years since East Timor won its bloody battle for independence from Indonesia, few travelers have ventured into the world's newest nation, where the tourist-free villages, coffee plantations, and verdant rainforests rival any in Southeast Asia. On this 15-day trip, you'll hike up the country's tallest mountain (9,724 feet), sail to a nearby reef-ringed island, watch villagers weave their traditional tais (sarongs), and spend your nights in humble guesthouses and thatched-roof seaside bungalows.
Outfitter: Intrepid Travel, 866-847-8192, www.intrepidtravel.com
When to Go: May to November

China
Minya Konka Trek
Price: $5,595
Difficulty: Strenuous
In the shadow of 24,790-foot Minya Konka, spend 19 days exploring Tibetan villages, Buddhist temples, and a high-alpine landscape where rhododendrons and wildflowers line paths leading to hot springs and crystalline lakes. The trip centers on a 12-day trek that tops out on a 15,150-foot mountain pass before dropping into the Yunongqi Valley, where you'll sip butter tea in a village home, then set up camp nearby.
Outfitter: Geographic Expeditions, 800-777-8183, www.geoex.com
When to Go: April, September
Africa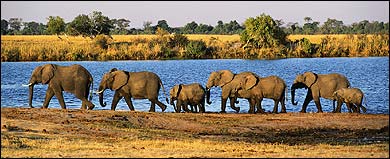 Kenya and Tanzania
Safari Through Masailand
Price: $3,750
Difficulty: Moderate
In partnership with the Masai Environmental Resource Coalition, a network of Masai organizations advocating for tribal rights and sustainable use of the great ecosystems of East Africa, this 12-day safari-with-a-conscience combines classic game drives and walks with daily visits to local schools and villages—well off the usual tourist path. The journey begins in the wide, lion-rich plains of the Masai Mara Game Reserve, then heads to the important elephant migratory ground of Amboseli National Park, at the foot of 19,340-foot Kilimanjaro. Tanzania's rustic tented Sinya Camp, a private Masai concession in the acacia woodlands, is the final stop.
High Point: Searching for game on foot with a Masai warrior in the Sinya bushlands—littered by giant elephant dung.
Low Point: Realizing that for many years the Masai have not reaped equitable benefits from the tourism trade.
Travel Advisory: Don't expect your guides to drive off-road to get a better look at wild animals. It damages habitat, harasses wildlife, and is strictly prohibited on this trip.
Outfitter: Wildland Adventures, 800-345-4453, www.wildland.com
When to Go: February, March, June to October, December

Libya
Overland Exploration
Price: $4,750 and up
Difficulty: Moderate
On this 17-day expedition from Tripoli—one of the first outfitted trips to Libya since the travel ban for U.S. citizens was lifted last March—you'll take in all five of Libya's UNESCO World Heritage Sites, including the ruins of the Roman-walled cities of Sabratah and Leptis Magna; the labyrinthine 2,000-year-old mud-brick western border town of Ghadames, a key stop on the great trans-Saharan caravan routes; and the haunting, desolate Greek temples and tombs of Apollonia and Cyrenaica, on a bluff overlooking the sea. Along the way, you'll camp in the desert and sleep on beds carved out of rock in the below-ground troglodyte houses of Ruhaybat.
Outfitter: Geographic Expeditions, 800-777-8183, www.geoex.com
When to Go: April, September

Botswana
Guiding Adventure
Price: $2,700—$3,300
Difficulty: Moderate
Aspiring safari guides, take note. This nine-day educational foray into the wilds of the Okavango Delta—among antelopes, lions, giraffes, Cape buffalo, and zebras—will give participants a strong introduction to the finer points of African bushcraft and survival skills. You'll be schooled by professional South African guiding instructors in four-wheel driving techniques, navigation, tracking, fire starting, canoe poling, food foraging, rifle handling, game spotting, and (optional) venomous-snake wrangling. Though your graduation certificate won't qualify you as a professional guide, it will certainly look impressive on the wall of your den back home.
Outfitter: Explore Africa, 888-596-6377, www.exploreafrica.com
When to Go: Year-round

South Africa and Mozambique
Fishing and Diving Adventure
Price: $4,395
Difficulty: Moderate
This two-week coastal foray starts in South Africa's Maputaland Coastal Forest Reserve, where you'll spend five nights in one of Rocktail Bay Lodge's 11 stilted chalets, tucked behind forested dunes. Between surfcasting for kingfish and snorkeling amid a confetti swirl of subtropical fish, you'll view freshwater lake hippos and crocs and hit the beach at night to track nesting leatherback and loggerhead turtles. After a quick flight to Mozambique, you'll board a boat for Benguerra Island, just off the mainland in the Bazaruto Archipelago, and check in to the thatched bungalows of Benguerra Lodge. Here, scuba divers may encounter 50-foot whale sharks and endangered dugongs, and anglers will work some of the world's best marlin-fishing grounds.
Outfitter: The Africa Adventure Company, 800-882-9453, www.africa-adventure.com
When to Go: Year-round
Eastern Europe and the Caucasus
Siberian Railroad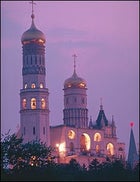 Back to Go: Start your trip along the Siberian rail at Moscow
Georgia
Trekking the Caucasus
Price: $3,390—$3,690
Difficulty: Strenuous
Rob Smurr, a seasoned expert on the former Soviet Union, is your guide on this 15-day trip, the heart of which is a nine-day trek through the south-central Caucasus, a largely untouristed area of high glaciers, waterfalls, and massive granite peaks. From your first campsite, at the base of 12,600-foot Mount Chauki, you'll hike eight to 15 miles daily—along the Chanchakhi River and up some of the range's highest passes, skirting 16,558-foot Mount Kazbek. Camp out or stay with locals in villages where medieval towers mirror the peaks.
High Point: Joining families for lamb and baklava, in their ninth-century villages.
Low Point: Occasional rerouting due to security issues.
Travel Advisory: Corruption can be common, so keep up your anti-scam guard.
Outfitter: Mountain Travel Sobek, 888-687-6235, www.mtsobek.com
When to Go: August

Croatia
Mountain-Biking Istria
Price: $1,325
Difficulty: Challenging
Istria, the sunny Adriatic peninsula in Croatia's northwestern corner, bordered by Slovenia, is an undiscovered mountain-biking destination. Locally harvested olives, figs, and almonds provide fuel as you pedal 30 to 50 miles a day, through Pazin, the region's elegant old capital, to the vineyards outside of Motovun and the historic west coast, staying at four-star inns and family farmhouses.
Outfitter: Saddle Skedaddle, 011-44-191-265-1110, www.skedaddle.co.uk
When to Go: June to September

Romania
Walking Romania's Countryside
Price: $2,895
Difficulty: Moderate
This 14-day romp through Transylvania and the Caliman Mountains is a low-key way to explore Romania's still intact natural beauty. After gathering in Bucharest, with its belle époque architecture, hit the countryside for majestic views of giant white cliffs in Piatra Craiului National Park, Bran Castle, of Dracula legend, and the verdant Bucovina region, where valleys are dotted with painted monasteries. Bed down in small hotels, B&Bs, homestays, and, for one night—after a nip of plum brandy by the campfire—a kober, or shepherd's hillside shelter. Trail tip: "Sa traiesti" ("Cheers") is the common hiker's greeting.
Outfitter: MIR Corporation, 800-424-7289, www.mircorp.com
When to Go: June to September

Russia
Siberian Rails
Price: $8,495—$12,865
Difficulty: Easy
The ultimate classic in Russian travel is the Trans-Siberian Express, a legendary 17-day luxe train journey from Moscow to Vladivostok that rumbles for nearly 6,000 miles. The onboard experts are a font of knowledge, especially during stops at the charming village of Irkutsk and mile-deep Lake Baikal.
Outfitter: American Museum of Natural History Discovery Tours, 800-462-8687, www.discoverytours.org
When to Go: August


Western Europe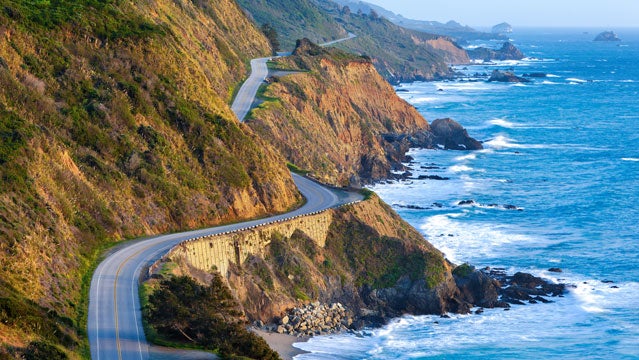 Matterhorn

The Middle Earth of the Northern Hemisphere: Switzerland's Matterhorn
Switzerland
Cycling Camp
Price: $6,500
Difficulty: Strenuous
This first-of-its-kind European offering is the ultimate two-wheeled fantasy: On this nine-day trip, there'll be seven days of personalized training in Aigle, at the International Cycling Union's new ultramodern World Cycling Center (WCC), and in surrounding alpine terrain. With your coach, seven-time world track champion and Frenchman Frederic Magne, you'll train on the WCC's state-of-the-art 200-meter wooden track and on daily rides ranging from 25 to 75 miles. Base camp is a Victorian-style four-star hotel on Lake Geneva's eastern shore. From there, ride along Rhone Valley roads and into the Vaud Alps, with views of the Matterhorn and Mont Blanc providing inspiration as you grind up legendary mountain passes. Out-of-the-saddle luxuries include thermal spas, private wine tastings, a trip masseur, and regional specialties like saucisson Vaudois (local sausage).
High Point: Cranking up the famous hairpin turns of the Grimsel and Furka passes before hopping the cable car to the top of 9,603-foot Eggishorn Mountain for a view of Europe's largest glacier, the Aletsch.
Low Point: Trying to avoid too much pinot noir at the farewell dinner, knowing there's a timed 91-mile race in Bulle—the Pascal Richard Cyclosportif—still to come.
Travel Advisory: High-altitude climbs combined with August heat can mean easy dehydration, so keep the fluids coming.
Outfitter: Velo Classic Tours, 212-779-9599, www.veloclassic.com
When to Go: August
Portugal
Kayaking the Douro River
Price: $3,590
Difficulty: Easy
On this 11-day flatwater float on the Douro River from Quinta das Aveleiras to Peso da Régua, through northern Portugal's fertile port-wine region, you'll paddle three to five hours daily, stretching out with afternoon hikes across golden-terraced hillsides. In the fall, glide through the grape harvest, feasting on feijoada (bean-and-meat stew) and the ruby-hued regional wines (you can pick tinta amarela grapes off the vine from the seat of your kayak), staying at manor houses and 18th-century blue-tiled quintas (wine estates).
Outfitter: Explorers' Corner, 510-559-8099, www.explorerscorner.com
When to Go: June, September
Italy
Sicily and the Aeolian Islands by Sea
Price: $8,950 and up
Difficulty: Moderate
The intimate 32-passenger Callisto is your luxurious floating hideaway on this nine-day sail through Italy's southern islands. Begin with an architectural tour of Palermo's 11th-century splendors, then set sail for the sun-blasted Aeolian Islands, seven volcanic spurs north of Sicily. When you're not scuba-diving, snorkeling, and swimming in tucked-away coves or hiking up a live volcano, lounge at Lipari Island's San Calogero, the oldest-known spa in the Mediterranean, or take a siesta deckside, grappa in hand.
Outfitter: Butterfield & Robinson, 888-596-6377, www.butterfieldandrobinson.com
When to Go: July
Britain
Hiking Hadrian's Wall
Price: $3,495 and up
Difficulty: Moderate
Follow the winding route of Hadrian's Wall on Britain's newest long-distance trail. The Roman-era engineering feat stretches for 70 miles along the Scottish border, connecting two coasts. Start in Bowness-on-Solway, where the wall meets the sea on the west coast, and hike eight to ten miles a day through a magical landscape little changed in 2,000 years: lush hills, heather-covered moors, and rolling dales pocked with deep forests. En route, explore Roman forts, archaeological sites, and the bird-rich tidal estuary of Budle Bay. Your guide, Peter Goddard, has hiked the area for more than 30 years and is a local-history buff, as you'll learn over family-style dinners at country B&Bs.
Outfitter: Wilderness Travel, 800-368-2794, www.wildernesstravel.com
When to Go: July
Polar Regions
Antarctica

Ice, Ice, Baby: The mammoth icebergs of Antarctica
Sweden
Skiing the King's Trail
Price: $2,295
Difficulty: Challenging
Ditch the wimpy groomers at American nordic centers and dig into a real cross-country challenge: The Kungsladen, or King's Trail—which links Abisko and Sarek national parks, above the Arctic Circle—is Sweden's crème de la crème strip of snow-covered track. For seven challenging days, you'll slide your way along a 58-mile section of trail through the Kebnekaise Range, with plenty more payoff than pain. On day three, your dogsled support team will await at a rustic hut with a hefty platter of reindeer steaks and potatoes. After huffing up 3,773-foot Tjaktja Pass on day six, glide into the Tjaktjavagge Valley, stopping to bunk at the Salka Mountain Hut. If cross-country touring isn't your thing, you can opt to explore the Kungsladen on foot during the summer and climb to the top of Sweden's highest peak, 6,965-foot Mount Kebnekaise, for views of distant Norway.
High Point: Bringing your core temperature up with a sauna at the Abisko, Alesjaure, and Salka huts.
Low Point: Having your circadian rhythms thrown off by 24-hour twilight.
Travel Advisory: Beware snowmobiles—they are an essential part of life in Lapland but can shatter your hard-won solitude.
Outfitter: KE Adventure Travel, 800-497-9675, www.keadventure.com
When to Go: February to April

Norway
Svalbard Photo Expedition
Price: $5,290
Difficulty: Easy
The Svalbard Archipelago is one of the inhabited spits of land closest to the North Pole, just over 600 miles away, but it's anything but barren—in summer the islands are blanketed with wildflowers, seabirds swirl en masse, and walruses, whales, seals, and bears gorge themselves during the 24-hour days. This expedition is all about capturing it on film—for 11 days, naturalists will help you spot the critters, and one of the world's top nature photographers, Art Wolfe, will teach you how to take advantage of polar light, among other skills. Each day you'll load into Zodiacs to shoot the glaciers, icebergs, fjords, and herds of reindeer that catch your interest from the bow of the ice-class ship Endeavor.
Outfitter: Lindblad Expeditions, 800-397-3348, www.expeditions.com
When to Go: July

Antarctica
Across the Circle for Climbers and Divers
Price: $4,490
Difficulty: Challenging
Why go to Antarctica if you get to stand on solid ground for only a few hours? This cruise gets you some real time on—and under—the great white continent and takes you south across the Antarctic Circle, a feat only true polar explorers can brag about. You and 53 other adventurers will stay aboard the Polar Pioneer, your floating base camp, where you'll have input in planning the ship's day-to-day itinerary. Experienced drysuit divers can explore the undersides of icebergs and get a krill's-eye view of whales; hikers can summit unclimbed mountains on the western side of Antarctica and name them after their grandmothers. Other possibilities include visits to the defunct volcanic crater of Deception Island, the glaciers of Paradise Harbor, and the narrow 2,300-foot cliffs flanking Lemaire Channel.
Outfitter: World Expeditions, 888-464-8735, www.worldexpeditions.net
When to Go: February
Oceania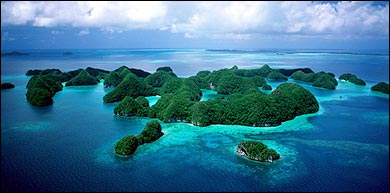 French Polynesia
Surfing the Tuamotus
Price: $2,300—$4,717
Difficulty: Moderate
This is the ultimate surf safari in one of the world's last great undiscovered wave frontiers—the mostly uninhabited, low-lying 78-island Tuamotu Archipelago, 200 miles northeast of Tahiti. Spend seven to 11 days riding clean, hollow three- to ten-foot barrels as you shuttle from one heartbreakingly flawless break to another aboard the 64-foot Cascade, a five-cabin power cruiser equipped with surf-forecasting technology. When surf's down, fish for abundant black marlin and reef fish, kitesurf, sea-kayak, snorkel the jewel-like lagoons, and scuba-dive the deep "shark alley" passes, where hundreds of reef sharks ride the currents at feeding time. Evenings are reserved for surf videos, surf magazines, Hinano beer, and fresh sashimi and sushi.
High Point: You and your nine surf brahs will have these waves all to yourselves.
Low Point: If you hit it right, the waves can be so consistent you may actually start to get bored. Snap out of it!
Travel Advisory: No need to bring your own surfboard; the Cascade travels with a diverse quiver of more than 60 boards.
Outfitter: Wavehunters Surf Travel, 888-899-8823, www.wavehunters.com
When to Go: Year-round

Australia
Training Ride
Price: $1,310
Difficulty: Strenuous
Join a peloton of serious cyclists for this tough ten-day, 780-mile loop from Hobart that hits both the east and west coasts of the rugged, cycling-mad Australian state of Tasmania. Be prepared for staggering scenery—desolate white beaches braced by sheer cliffs, emerald rolling farmland—and punishing ascents with names like Bust-Me-Gall and Break-Me-Neck. The final day includes a grind to the summit of 4,166-foot Mount Wellington—followed by a 13-mile cruise back to Hobart. On the lone day of rest, you'll undergo flexibility, strength, and aerobic testing, administered by the Tasmanian Institute of Sport. If this sounds hardcore, take heart: Three sag wagons and two masseurs accompany the trip.
Outfitter: Island Cycle Tours, 011-61-36234-4951, www.islandcycletours.com
When to Go: March

Micronesia
Snorkeling Yap, Ulithi, and Palau
Price: $3,890 (airfare from Honolulu included)
Difficulty: Moderate
Twelve days of shallow-water bliss begin on the island of Yap, where you'll see tide-driven manta rays passing beneath you in the channels. A short flight north takes you to rarely dived Ulithi, a former U.S. military base opened to tourism within the past few years, where a huge population of giant turtles can darken the water and coral walls plunge just 400 feet from shore. The final five days are spent among the green, tuffetlike isles of Palau, famous for landlocked saltwater Jellyfish Lake, where you'll snorkel among thick, drifting clouds of harmless, if somewhat spooky, pale-pink Mastigias jellyfish.
Outfitter: Oceanic Society, 800-326-7491, www.oceanic-society.org
When to Go: April, June

Solomon Islands
Sea-Kayaking Journey
Price: $3,790
Difficulty: Moderate
Spend 18 days exploring the remote string of jungly, Eden-like islands of the nation's Western Province. You'll paddle translucent blue lagoons and cool, dark, vine-strung rivers, hike high volcanic ridges, snorkel a shallow-water WWII plane wreck, and discover shrines built partially of skulls—remnants of the headhunters who lived on these Ring of Fire islands about a century ago. Transfers between islands are by motorized canoes piloted by native guides; most nights are spent camping on empty sand beaches.
Outfitter: Mountain Travel Sobek, 888-687-6235, www.mtsobek.com
When to Go: November to December
North America
Hells Canyon

Welcome to Hell…Hell's Canyon, that is
Texas
Lance and the Texas Hill Country
Price: $10,000
Difficulty: Moderate
What could be better than a long road ride? Try a long road ride interspersed with a yuk-it-up session with Lance Armstrong himself. You'll be treated to a 20-mile "morning spin" with the six-time Tour de France winner, just one of the highlights of this eight-day whirl through the Texas Hill Country from San Antonio to Austin. You'll spend 30 to 45 miles a day in the saddle, overnighting at a dude ranch and the Hangar Hotel before settling in at Austin's superluxe Driskill Hotel. There you'll join 8,000 volunteers and survivors in the weekend-long Ride for the Roses, a 100-mile Lance Armstrong Foundation benefit for cancer research.
High Point: Spinning wheels with Lance.
Low Point: Parting with a whopping $10K, half of which goes to the Ride for the Roses.
Travel Advisory: You're in Texas—don't mess with it. Outfitter: Trek Travel, 866-464-8735, www.trektravel.com
When to Go: October

Alberta
Royal Canadian Rails Fly-Fishing Odyssey
Price: $5,450
Difficulty: Moderate
Board the Royal Canadian Pacific Railway luxury train for a six-day, 650-mile loop from Calgary to some of the Canadian Rockies' most pristine rivers. Accompanied by local guides, you'll float in driftboats down the Elk River and chug through the most scenic rail corridors in Banff and Yoho national parks. Spend nights exaggerating your catch over Scotch and bunking in vintage 1920s Pullman cars.
Outfitter: Off the Beaten Path, 800-445-2995, www.offthebeatenpath.com
When to Go: August

Idaho
River Soul Journey Through Hells Canyon
Price: $1,130
Difficulty: Easy
This five-day, 34-mile raft trip down the Snake River is a Class IV adventure—and an inward journey. Days begin with riverfront yoga, and shore time allows for journal writing, side trips to view Nez Perce rock art, and meditation. But cleansing your mind doesn't mean you can't indulge in the arsenal of lasagna, Idaho trout, and double-fudge brownies.
Outfitter: ROW (River Odysseys West), 800-451-6034, www.rowinc.com
When to Go: September

Oregon
Mountain-Biking the Umpqua River Trail
Price: $925
Difficulty: Challenging
The 79-mile Umpqua River Trail, completed in 1997, is a line of undulating singletrack from southern Oregon's Maidu Lake to Swift Water Park, perfect for a five-day blast through Douglas firs, cedars, and ferny hillsides. You'll chase the river along sheer drop-offs and to low points where you can cool your feet—as a chase van ferries your gear to camp.
Outfitter: Western Spirit, 800-845-2453, www.westernspirit.com
When to Go: July to September

Labrador
Hiking the Torngat Mountains
Price: $3,200
Difficulty: Strenuous
Northern Labrador can be as hard to reach as parts of the Arctic, but after 12 years studying caribou herds there, these outfitters have the place dialed. Following a two-day boat ride from Maine to the Torngat Mountains, you'll carry your own pack off-trail for eight of the trip's 18 days, camping under the northern lights, crossing river valleys, and absorbing the solitude of this remote coast.
Outfitter: Nature Trek Canada, 250-653-4265, www.naturetrek.ca
When to Go: July to August
South America

Rocha On! Hoofing it on a Uruguayan
playa
.
Peru
Rafting the Lower Apurímac
Price: $2,500
Difficulty: Strenuous
To reach some hard-won whitewater, this ten-day trekking-and-rafting expedition starts with a six-hour hike down the western slope of Peru's lush Cordillera Vilcabamba. Follow this the next day with a 5,900-foot ascent to Choquequirau, ruins of one of the most remarkable Incan cities discovered to date. Then make history of your own, on the rarely run, Class IV–V Lower Apurímac River, home to parrots, monkeys, cormorants, and countless waterfalls.
High Point: Peering into what guides call the Acobamba Abyss and realizing you're headed for expert-kayaker territory.
Low Point: If water levels are low, portaging a particularly narrow section of the Abyss.
Travel Advisory: This is an exploratory trip, so be prepared for changes and delays.
Outfitter: Bio Bio Expeditions, 800-246-7238, www.bbxrafting.com
When to Go: October

Guyana
Wildlife Watching Price: $2,835 (airfare from U.S. included)
Difficulty: Easy
Picture Costa Rica pre–tourism boom—gorgeous, wild, and practically empty—and you've got Guyana, a new frontier in South American travel. For ten days you'll head from lodge to lodge (some run by local Amerindian communities), exploring savannas and jungles and possibly adding jaguar and exotic-bird sightings to your life list. You can kayak lazy rivers to watch giant otters, venture out with flashlights to see black caimans hunting at night, and stand at the rim of Kaieteur Falls, which drops more than 740 feet, almost five times the height of Niagara.
Outfitter: Journeys International, 800-255-8735, www.journeys-intl.com
When to Go: April, August, November

Uruguay
Galloping the Deserted Coastline of Rocha
Price: $1,850
Difficulty: Easy
It's hard to find a beach so deserted you can take a solitary stroll, let alone a weeklong horseback ride like this one, through eastern Uruguay's Rocha region. On this 140-mile journey, you'll visit fishing villages atop South American criollo horses, fuel up on lamb and steak, and gaze at capybaras (the world's largest rodents). Worthy detours include a sea lion conservation area and a botanical garden filled with dozens of orchids.
Outfitter: Boojum Expeditions, 800-287-0125, www.boojum.com
When to Go: March to April, October to December

Argentina and Chile
Backcountry-Skiing the Andean Cordillera
Price: $2,000
Difficulty: Challenging
On this ten-day trip, combine volcano climbs with lift-served skiing and snowboarding. In Chile, you'll ascend the back side of 9,318-foot Volcán Villarrica, where you might see lava boiling below the caldera rim. In Argentina, you'll ascend the flanks of Volcán Lanín (12,388 feet) and Volcán Domuyo (15,446 feet), recuperating in the area's hosterías and abundant hot springs.
Outfitter: ATAC (Adventure Tours Argentina Chile), 866-270-5186, www.adventure-tours-south.com
When to Go: July to October
The Trip of the Year
Machu Picchu

Fly By: Machu Picchu, one of the many stops in the trip of the year
Chile, Brazil, Bolivia, Peru, and Ecuador
Safari by Air
Price: $19,950
Difficulty: Moderate
Forget all that time-consuming land travel: Now you can knock off a slew of South America's ecological hot spots—the Atacama Desert, Lake Titicaca, Colca Canyon, the Pantanal—in one 19-day extravaganza. The trick is a privately chartered airplane, a 46-passenger Fokker-50 that whisks you from flamingo-flecked salt flats to open savanna to Peru's magnificent city of Cuzco (for a visit to the Manu Biosphere Reserve or a hike around archaeological wonder Machu Picchu). And thanks to a close partnership between the World Wildlife Fund and Zegrahm & Eco Expeditions, you'll be introduced to some of these wild places by the people who are fighting to keep them wild—and who know them best. In Chile's Atacama Desert, you'll ascend to 14,800 feet in the Andes to walk among spouting geysers and fumaroles, see cool salt formations in the Valley of the Moon, and visit a pink flamingo colony on Chaxa Lagoon. In Brazil's Pantanal, South America's largest wetlands, you'll stalk giant anteaters, armadillos, maned wolves, and jaguars—as well as meet with WWF field staff to learn about conservation projects in collaboration with local ranching communities. On Lake Titicaca, on the Peru-Bolivia border, keep an eye out for the rare Titicaca flightless grebe; in Peru's Colca Valley, look for condors, Andean deer, and llama-like vicuñas. The place to watch red and green macaws feasting on clay from behind biologist-developed viewing blinds is Peru's Manu Biosphere Reserve, where you'll also hike to see five kinds of monkeys—emperor tamarin, black spider, capuchin, squirrel, and red howler—perform acrobatics above your head in the forest canopy, and spy 550-pound tapirs, a.k.a. "jungle cows," foraging about a mineral lick at dusk. End up in Quito, Ecuador, for a day trip to the famous Otavalo market.
High Point: Seeing the giant, cobalt-blue hyacinth macaw, which measures three feet from tail to beak, high in palm trees on the Pantanal's savanna.
Low Point: Realizing that at least 10,000 hyacinth macaws were taken for the parrot trade in the 1980s, and that these exotic birds now number fewer than 10,000 worldwide.
Travel Advisory: You'll be hitting five countries in 19 days: Because this trip is highly scheduled, leave your taste for a moseying, come-what-may pace behind. This is all about getting the most out of your time down south.
Outfitter: World Wildlife Fund, 888-993-8687, www.worldwildlife.org/travel; Zegrahm & Eco Expeditions, 800-628-8747, www.zeco.com
When to Go: April
Trending on Outside Online