The World's Most Epic Après Paradises
Because nothing beats a beer and a bite after a long day on the trail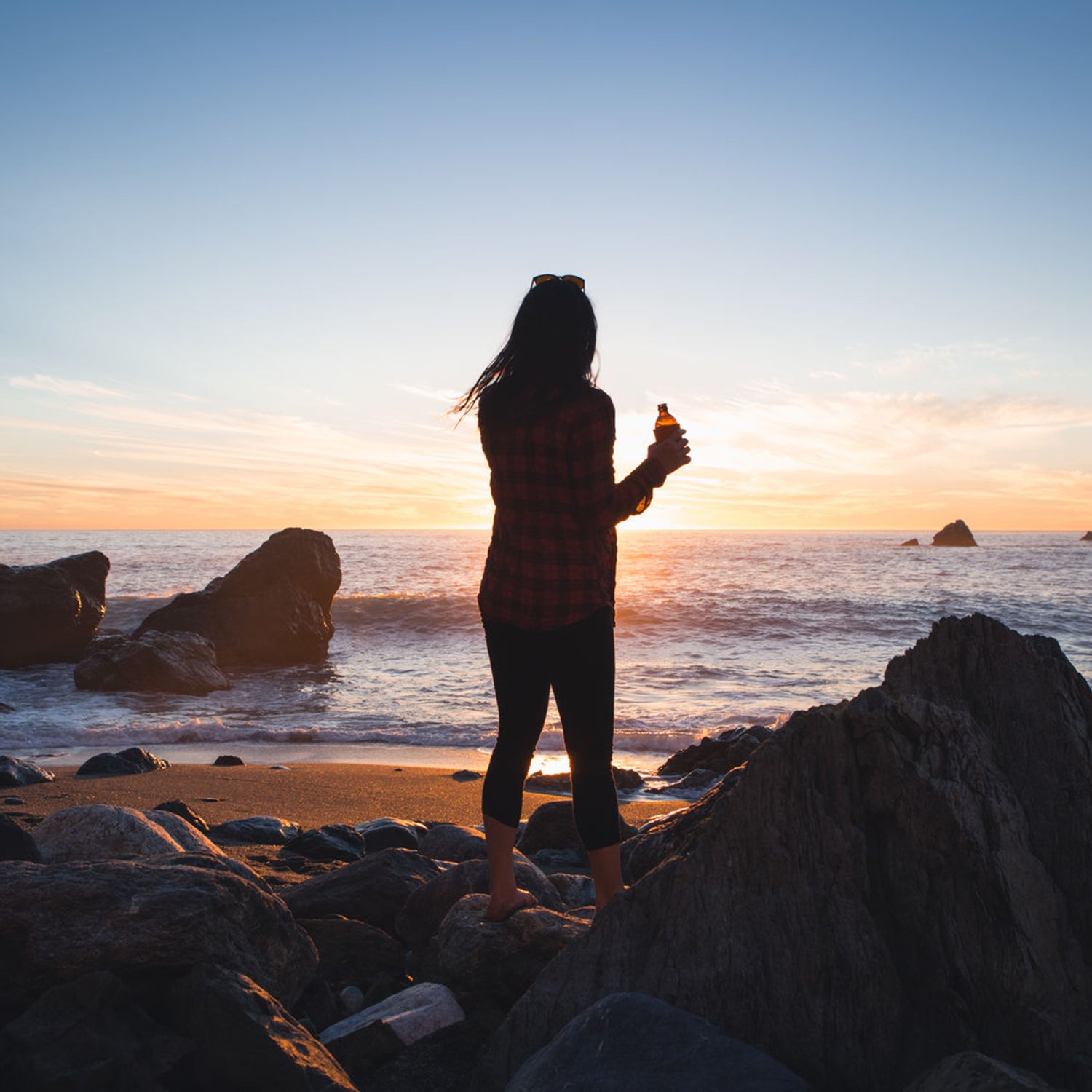 Heading out the door? Read this article on the new Outside+ app available now on iOS devices for members! Download the app.
As a travel writer who spends several months out of every year reporting on the road, I know all too well that the only thing better than an epic hike, run, or ride is having a great place to settle in and recap the day over a pint and a heaping plate of food. These bars, restaurants, and spas around the world offer delicious snacks, refreshing drinks, and plenty of history, making them the most must-see après destinations on the planet. Better yet, they're all within close proximity to stunning views to keep the magic alive after leaving the trail.
The Cave Bar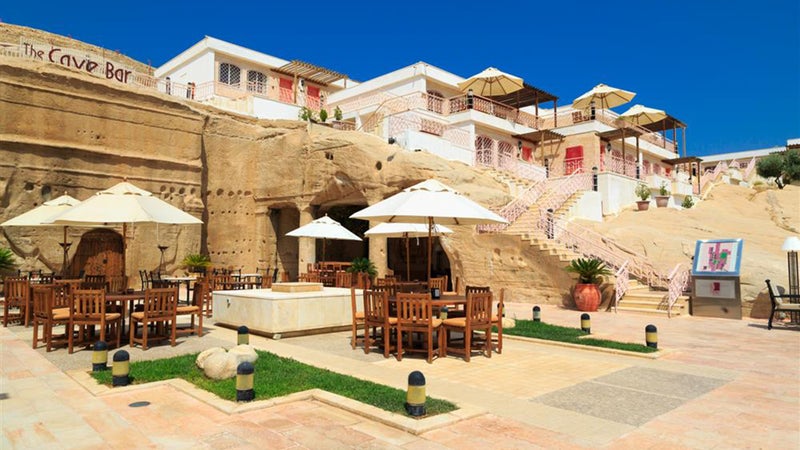 Petra, Jordan
Close To: The Jordan Trail
The ancient city of Petra, carved into the sides of canyons and cliffs in Jordan, is one of the most incredible sites you can hike to. Though the intricate Monastery and Treasury are the most iconic trails, the Jordan Trail takes you past countless caves and ruins once used as tombs that are just as awe-inspiring. When you come off the Jordan Trail—which traverses the length of the country, over 400 miles—head straight to the Cave Bar at the Petra Guest House. The bar is literally a cave, a former tomb used by Nabateans during the heyday of Petra 2,000 years ago. And the Guest House claims it's the world's oldest bar.
Casato Prime Donne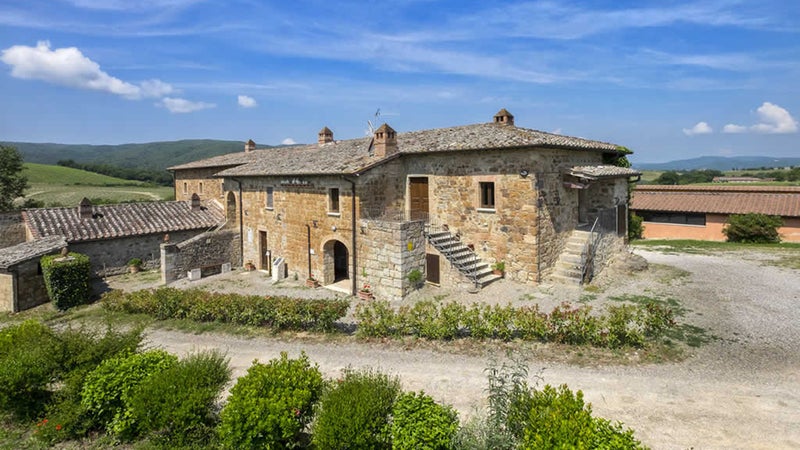 Montalcino, Tuscany, Italy
Close To: The Via Francigena
Casato Prime Donne is a sprawling winery on land that's been in winemaker Donatella Cinelli Colombini's family since the 16th century. It's in the midst of Tuscany's Val d'Orcia, a postcard-perfect landscape of rolling green hills and cypress trees that are home to idyllic hiking and biking trails. Eat in the restaurant here for a world-class meal that will make you wish every hiking region took food and wine so seriously. The top-shelf Brunello will be an especially welcome treat after a few days of hiking or biking parts of the nearby Via Francigena, an ancient trade route that extends from Canterbury, England, to Rome.
Swizzle Inn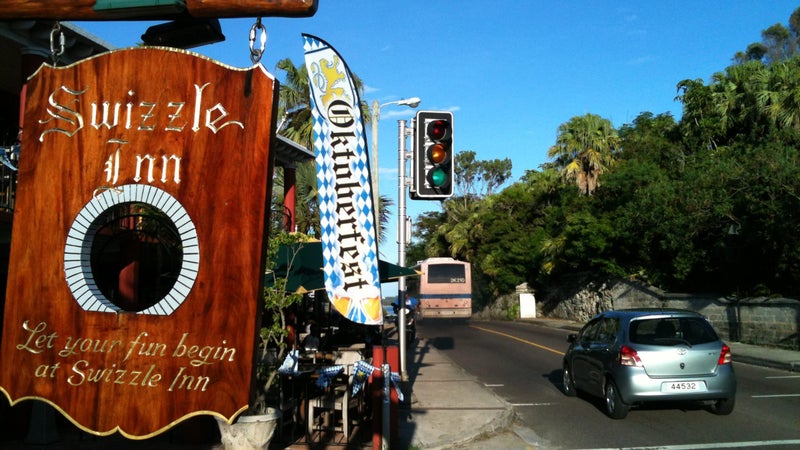 Hamilton, Bermuda
Close To: The Bermuda Trail
Grab a Rum Swizzle at the Swizzle Inn after hiking or biking the Bermuda Trail, which runs nearly the full length of Bermuda on a former railroad route. The Swizzle Inn opened in 1932 and is the country's oldest pub. According to legend, it invented its namesake cocktail, which is now the national drink of Bermuda.
Taybeh Brewing Company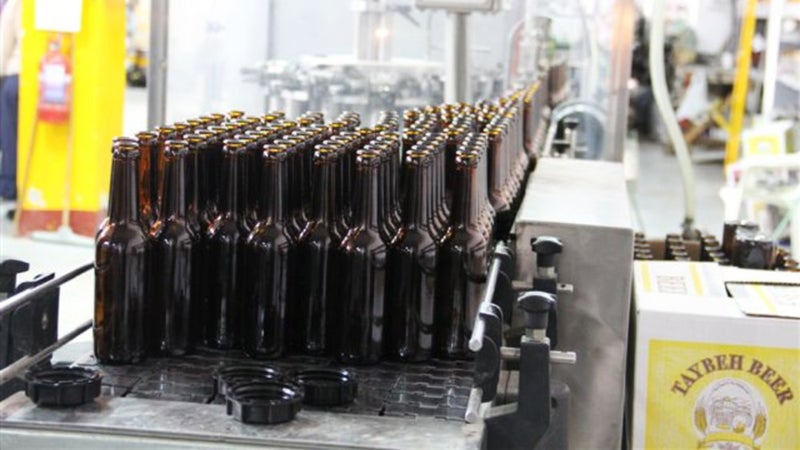 Taybeh, Palestine
Close To: The Masar Ibrahim
Palestine's Masar Ibrahim extends about 200 miles through the length of the country, passing through far more diverse landscape than you might expect for a small nation in the Middle East, including everything from ocean vistas to lush hillsides. Stop in the small town of Taybeh for a beer at Taybeh Brewing Company, the Middle East's first microbrewery. A short walk away, you'll find its sister winery, Taybeh Winery, where the Khoury family continues Palestine's millennia-old winemaking tradition.
Bread Bar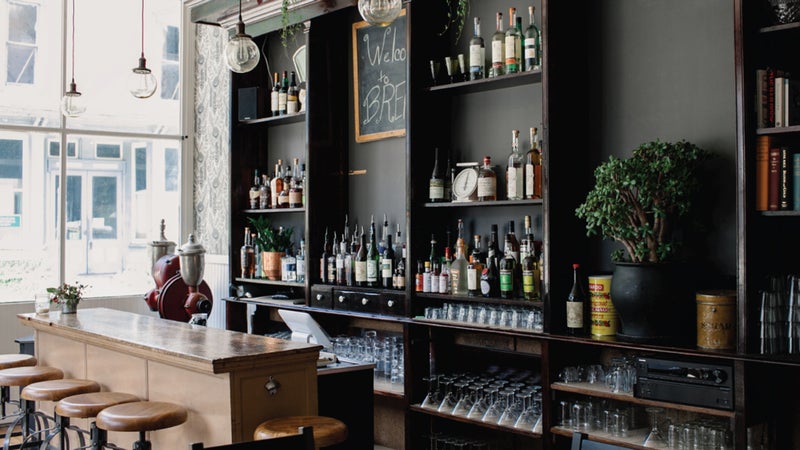 Silver Plume, Colorado
Close To: Gray's and Torrey's Peaks
Colorado's intermountain stretch of Interstate 70 connects the Front Range to some of the state's best hiking, mountain biking, and skiing opportunities. (Two of our favorites? Gray's and Torrey's Peaks, which can be summited separately or in one eight-mile hike that includes 3,500 feet of elevation gain.) Because of this, it's also one the most hated stretches of highway in Colorado—sometimes traffic makes the trip home longer than the time you spent on the trail. Wait out rush hour at Bread Bar, a former bakery in an old mining town built into the side of a mountain. This hipster paradise is easily one of the most Instagrammable bars you'll find in the Rockies, and its top-notch cocktails will quickly make you forget about traffic.
Akan Yuku No Sato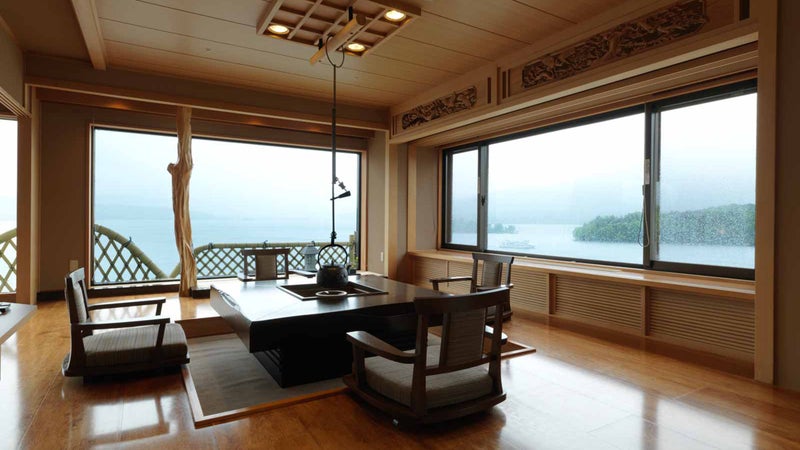 Kushiro, Hokkaido, Japan
Close To: Akan-Mashu National Park
After hiking, biking, or snowshoeing around Akan-Mashu National Park on Japan's northernmost island, Hokkaido, retreat to the Akan Yuku No Sato hotel in the indigenous Ainu village to relax and refuel. Here you can opt for an exceptional buffet dinner or an elaborate traditional Japanese kaiseki dinner, with more courses of seafood, meat, and veggie dishes than you can count. Afterward, soak your tired muscles in the hotel's jaw-dropping onsen hot-spring spas. One on the ground floor features a cave, a hot tub made out of a 600-year-old tree trunk, and outdoor area shrouded in trees. Another, on the roof, offers stunning views of the lake and surrounding mountains.
Ristorante La Terrazza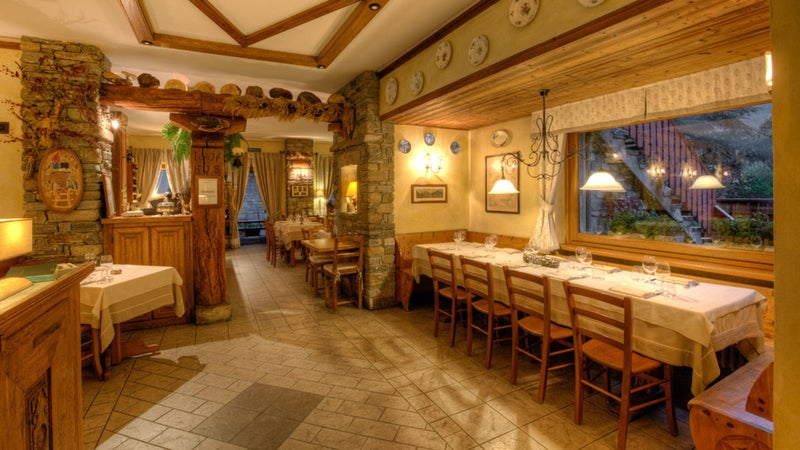 Courmayeur, Italy
Close To: Tour du Mont Blanc
While hiking the Italian section of the Tour du Mont Blanc, stop for dinner at La Terrazza. The extensive menu—full of pizza, fondue, pasta, and traditional local dishes from the Aosta Valley—will be a welcome change from trail fare. And of course, La Terrazza offers outdoor seating with clear views of the summit of Mont Blanc.
More than a Drop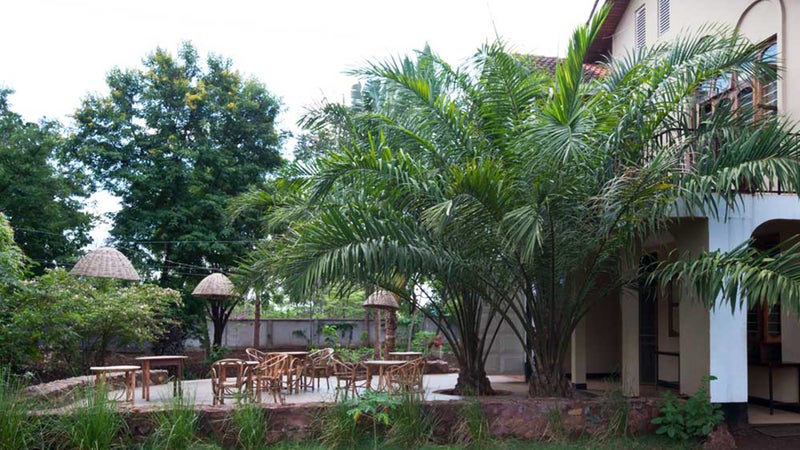 Moshi, Tanzania
Close To: Mount Kilimanjaro
Whether you're day-hiking part of Mount Kilimanjaro or gunning to the summit, refuel at the More than a Drop Restaurant in Moshi, the gateway town to the national park. The restaurant specializes in vegetarian meals and to-die-for hummus. Better yet, it's run by a nonprofit hospitality school that prepares young women for careers in the tourism industry. The lush outdoor seating area looks right out onto Kilimanjaro.
Cafe Iruña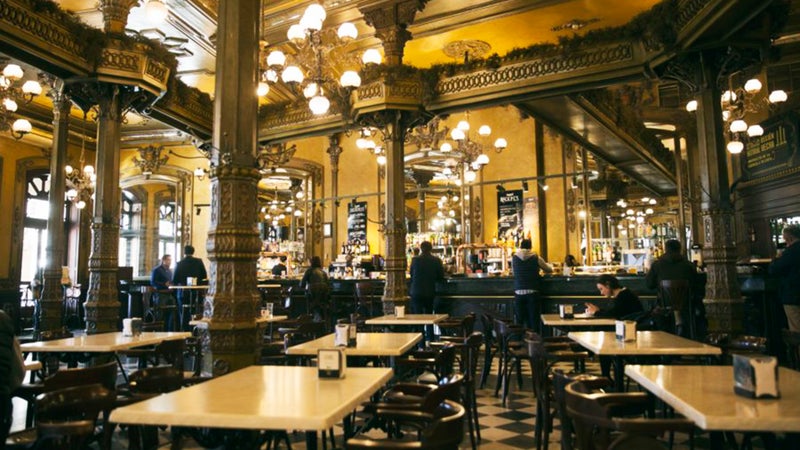 Pamplona, Spain
Close To: Camino de Santiago
Feast on the famous tapas or grab a drink Ernest Hemingway–style at the 131-year-old Café Iruña, along the popular biking destination Camino de Santiago in Pamplona. Hemingway used to come here to write, and to this day Iruña looks stuck in time, brimming with 19th-century charm.
Redcliff Café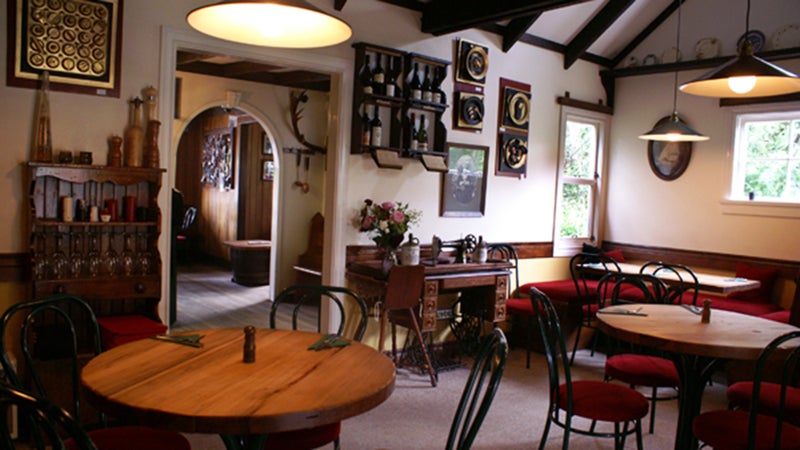 Te Anau, Fiordland, New Zealand
Close To: Milford Track and Fiordland National Park
After hiking in New Zealand's most famous national park, Fiordland, pop in to the cozy Redcliff Café for New Zealand wine and award-winning local dishes. If you have any doubt whether it's a good spot to settle in, perhaps the cast and crew of the Lord of the Rings series can persuade you—restaurant workers say they were regulars over ten years of filming.
Laugarvatn Fontana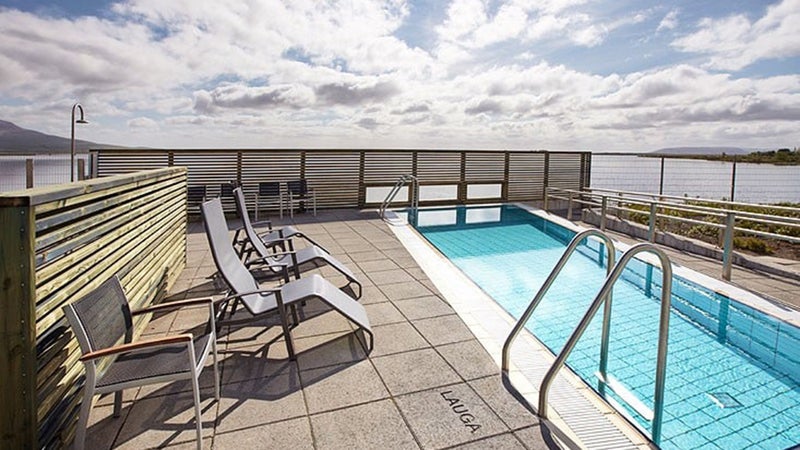 Golden Circle, Iceland
Close To: The Gullfoss waterfall and Thingvellir National Park
The only thing better than a snack and a drink after a long day on the trails? Soaking your sore legs in hot springs. Halfway between Thingvellir National Park and the Gullfoss waterfall—two pillars of Iceland's iconic Golden Circle—you'll find Fontana. This hot-spring spa has steam baths and is on the edge of a frigid lake, so you can treat your muscles to a hot-cold dunking routine to relax. Fontana's café serves alcohol and classic Icelandic fare, including bread baked underground by the earth's natural geothermal heat.
Lead Photo: Meghan Pinsonneault/Stocksy