Outside Business Journal
Exclusive: Backcountry CEO Breaks Silence over Trademark Blowup, Drops Lawsuit Against Marquette Backcountry Skis
Businesses say they were bullied. Jonathan Nielsen says he did not see the backlash coming and that because of it, Backcountry is rethinking the way it protects its trademark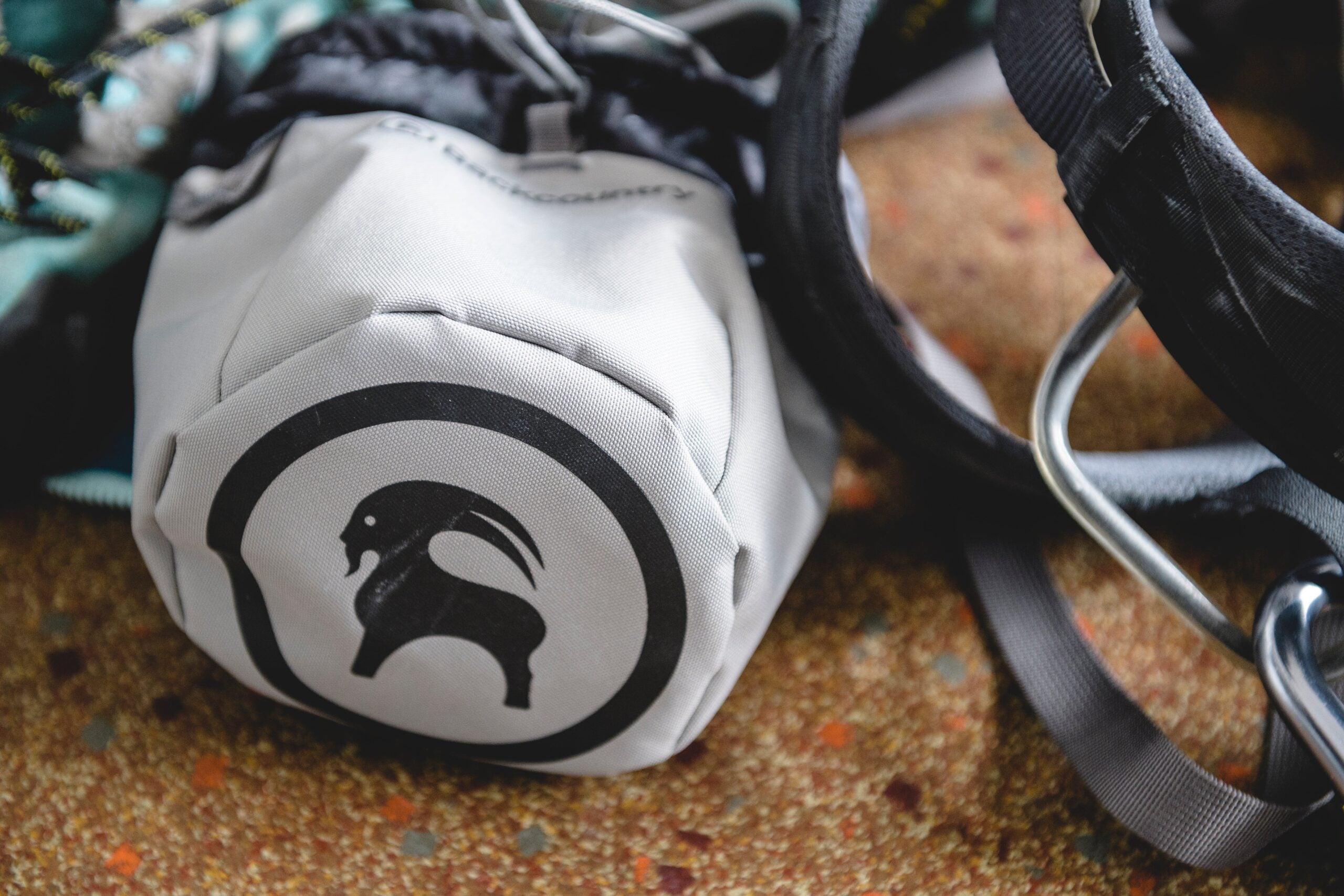 Heading out the door? Read this article on the new Outside+ app available now on iOS devices for members! Download the app.
As controversy swirls and customer outrage mounts around how Backcountry is defending its trademark, the Utah-based online retailer has potentially lost thousands of customers in its fight for the use of a single word that the outdoor industry loves to use: "backcountry."
The outdoor community has been waiting for answers, and until today, Backcountry CEO Jonathan Nielsen has remained quiet. In his first interview since the public outcry, Nielsen told Outside Business Journal that the company was not trying to "expunge backcountry from everyone's lexicon, shut down entire organizations, or exclusively own the word."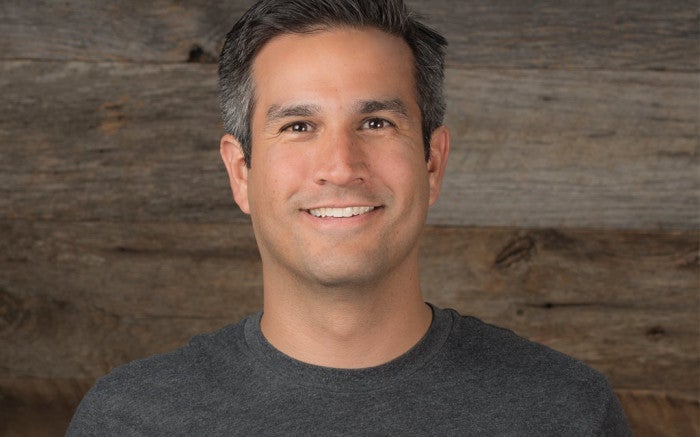 "I understand that people are disappointed in us and feel let down by us. I take that very seriously," said Nielsen. "What's hard is how we're being portrayed in the market. It's tough to tell our story because we have different confidentiality agreements, but what I will tell you is what's being said is not reflective of how we behave in the market, how we treat partners, and how we treat people. We were never holistically trying to own the term 'backcountry.'"
It's true that over the last two years, Backcountry (through lawyers) has filed petitions for cancellations of trademarks against dozens of businesses using the term "backcountry" and followed up at least three cases with lawsuits, public documents through the U.S. Patent and Trademark Office (USPTO) reveal.
The businesses, products, and trademarks Backcountry disputed include American Backcountry, Backcountry Babes, Marquette Backcountry Skis, Backcountry Denim Co., Backcountry Nitro, Cripple Creek Backcountry, and Backcountry Discovery Routes, to name a few.
As far as Outside Business Journal knows, businesses with trademarks that haven't faced legal action from Backcountry include Backcountry Access, Backcountry Magazine, Backcountry North, Backcountry Hunters & Anglers, Denali Backcountry Lodge, among others.
It's true that because of Backcountry's defense, a number of small businesses and even a few nonprofits changed their names and halted their businesses, paid lawyers and spent hours going over trademark law, and endured distress from being involved in a legal battle with a prominent online retailer.
It's true that small business owners—viewed by the public as non-competitors—have said they felt threatened, bullied, and forced into certain results by Backcountry and its legal counsel. (Nielsen denies that legal counsel has made any threats or shown any signs of misconduct.)
It's also true that Nielsen never saw this backlash coming—being vilified for doing something other companies have been doing for years by protecting trademarks. The issue has resulted in Gearheads (Backcountry's signature team of expert personalized shoppers) being inundated with personal attacks.
In a prepared statement, Backcountry addressed a number of issues and announced its decision to drop a pending lawsuit against Marquette Backcountry Skis, a snowshoe-ski hybrid created by David Ollila.
Nielsen's letter in full: We have heard your feedback and concerns, and understand we fumbled in how we pursued trademark claims recently. We made a mistake.

In an attempt to protect the brand we have been building for nearly 25 years, we took certain actions that we now recognize were not consistent with our values, and we truly apologize.

It's important to note that we tried to resolve these trademark situations amicably and respectfully, and we only took legal action as a last resort. That said, we know we mishandled this, and we are withdrawing the Marquette Backcountry action. We will also reexamine our broader approach to trademarks to ensure we are treating others in a way that is consistent with the culture and values envisioned by our founders and embraced by our community.

We only want what's best for the whole community and we want every person and business in it to thrive. Backcountry has never been interested in owning the word "backcountry" or completely preventing anyone else from using it. But we clearly misjudged the impact of our actions.

We understand that this step we've taken may not be enough for some of you. The hope is that we can ultimately win back your trust, even if it takes time. We are grateful to be a part of your lives, providing you with great gear for your outdoor adventures, and all we want is to go back to doing what we do best. We intend to learn from this and become a better company.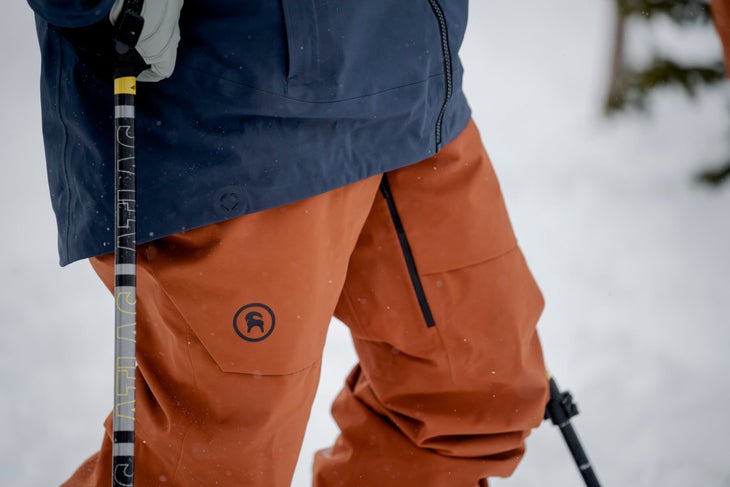 A History of Backcountry and Its Trademark
Since its founding in 1996 by two ski bums, Jim Holland and John Bresee, who died in June, Backcountry has changed hands twice. In 2015, John Malone's Liberty Media Corp sold it to TSG Consumer Partners, a private-equity firm that also owns CorePower Yoga, Planet Fitness, Nuun, and a number of health, wellness, and beauty brands. Backcountry's other sites include Steep & Cheap, Competitive Cyclist, Motosport.com, and it's European label, Bergfreunde.de.
In 2007, Backcountry secured its first registration of a service mark, the USPTO shows. In 2017 and 2018, San Diego-based attorney John Kim (on behalf of Backcountry) expanded the service mark's scope and the various trademarks by listing hundreds of types of outdoor gear, from heart rate monitors to mountaineering gear. In between those two filings, Nielsen became CEO in 2015 after serving in other roles since 2010.
"Our trademark strategy is directly related to the backcountry brand we want to build and the rights we need to build that," Nielsen said. Those rights include making and selling apparel for the outdoors and active lifestyles, along with hundreds of types of gear. "But we will definitely rethink our strategy."
According to Backcountry's about page, "Our roots were humble, and we've grown since then, but our vision is still clear: to provide the best outdoor gear—and to be the best at doing it."
In March 2018, Backcountry announced it was launching its own private label, sticking its goat logo to shirts, jackets, ski apparel and skis, tents and sleeping bags, and more outdoor gear. It collaborated with brands like Burton and Flylow, and expanded this year to include climbing, mountain biking, winter sports, and travel and lifestyle collections.
"We're proud of what we built," Nielsen said. "Sometimes we come across organizations using our brand to market their products and services that are really similar to ours. There are a ton of different categories. We were only ever seeking specific and relevant rights for specific uses of the term."
The Outdoor Industry Reacts to Backcountry's Trademark Protection Tactics
There's no doubt that protecting a trademark is important for business. It's also complex. Patagonia did it earlier this year by suing Anheuser-Busch for naming a beer "Patagonia Cerveza" and packaging it in cans with the silhouette of a mountain—closely resembling Patagonia's logo. Anheuser-Busch tried to get the case dismissed, but a U.S. district judge denied the motion on September 3. Yeti has done it. The North Face has done it too. And so have many others.
"This would seem to me to be business as usual," said Mike Rounds, head of the Intellectual Property Department at Brownstein Hyatt Farber Schrek, a 50-year-old law firm with offices in Reno, Denver, and other cities. "Companies that have trademarks that want to ensure they have the best and broadest trademark possible are aggressive at protecting their marks."
Rounds said that the USPTO decides if someone can register for a federal trademark and the courts decide whether or not there's infringement. That's how Backcountry got its mark in 2007. And it's how businesses like Apple, McDonald's, Ford, and other big names have kept theirs. Now the battle is in the courts over the strength and seniority of Backcountry's mark, whether it's too descriptive, who has more recognition, and who's infringing upon who.
But what's different in this fight is that it isn't with other big corporations or against outright defamation. Many consumers and outdoor industry members are focusing on the fact that Backcountry appears to be targeting the little guys, the companies who innovate and inspire the outdoor industry. It seems more like David vs. Goliath to them.
"This is a bullshit private equity move, masters of the universe, trying to control the world," said Rich Hill, president of Grassroots Outdoor Alliance. "We have retailers that have had 'backcountry' in their name for the last 40 years. To my knowledge, none of them have been contacted. The whole Backcountry organization needs to tell the investment group that this will damage their reputation if they continue to pursue this."
Indeed, it's already happening. More than 11,000 people have joined the Facebook group Boycott BackcountryDOTcom. A handful of members changed their profile pictures to Backcountry's all-white, big-horned goat logo with a red slash through it. Others have taken videos of them scraping their goat stickers off gear. The hashtags #boycottbackcountry and #backcountryboycott are gaining more and more posts. Another thread on the Mountain Project forum is titled "Backcountry is not playing nice." Ollila and two others even created a GoFundMe to raise legal fees to fight the business. Outside Business Journal reached out to Ollila for comment, but has not immediately heard back.
"If you're anybody in the market that's got the name backcountry associated with your brand or your product or your service, I'd be on high alert right now because there's someone out there that wants to take it from you," Ollila, founder of Snapperhead Inventions, the manufacturer of the Marquette skis, recently said on the Wintry Mix podcast.
Justin Reiter, an Olympic snowboarder, says he's done with Backcountry—and he's only one out of thousands of customers with impassioned words. "They have the façade of being outdoorsy, but they're not," Reiter said. "They're a profit-driven, e-commerce superstore. I think if you just scrape off the façade, it's no different than a Walmart, a Costco, a Target. It's trying to provide a good deal and capture market share. But it's utilizing a brand to try and fool everyone."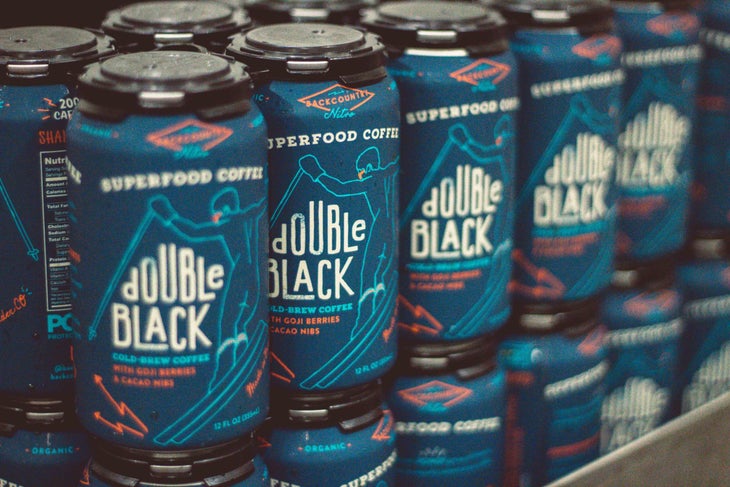 Small Companies Feel Threatened and Relinquish Their Names to Backcountry
Jordan Phillips was on the receiving end of legal filings in 2017. The rollout of Backcountry's first namesake collection in 2018 was not long after Phillips, a former Gregory Packs and Levi's executive, registered a federal goods trademark for Backcountry Denim Co., an active jeans company with a "plant, remove, improve" purpose. Within weeks, he received a petition for cancellation of his trademark registration from Backcountry. And when the USPTO denied Backcountry's request, the online retailer filed a lawsuit against Phillips in February 2019 in California's U.S. District Court. They settled in August 2019 under undisclosed terms.
"Big companies that go after the small guys do that because they know they can bury them in legal costs and find loopholes and whatnot," Phillips said. He also said, "My feeling is that nobody should have the right to the term 'backcountry.'"
It's like trademarking the words "outdoor" or "mountain," he said. In a February 2018 response, Phillips argued that the word is descriptive, and thus, cannot be trademarked alone. "Backcountry is a term used in dozens of brands and products in the outdoor retail sector," he wrote. "…The Petition for Cancelation (sic) is truly a tactic to test the strength of a large and well-funded corporation to intimidate a small family company."
Phillips says he poured hundreds of hours into teaching himself trademark law and fighting the case for more than two years, but he can't say how it ended due to confidentiality terms. He renamed his company BDCo. for now and he's planning a soft launch of 15 American-made products for next spring. "These guys pulled the rug out from under me when it was day two. I had to catch my breath for a couple months."
He's not alone. Backcountry has lodged petitions for cancellations of marks against at least 13 companies, out of 316 marks including the word "backcountry" and 44 owners listed on the trademark database justia.com. In numerous cases, Backcountry's attorneys point out that their client's mark came first, arguing that if other companies get to keep their mark, the retailer "believes that it will be damaged by the continued registration of the above-referenced registration."
Some cases are still pending, some have been abandoned after decisions between the parties, and some companies' marks have been cancelled. In at least one case, Backcountry withdrew its petition for cancellation of a trademark. And as of Wednesday, the retailer dropped the lawsuit against Ollila's company.
Without funds for a legal fight, Jenny Verrochi said she felt forced into changing her Boulder based canned coffee company's name from Backcountry Nitro to Wild Barn Coffee. When she opened her email on August 30, 2019, she felt sick. Sitting unread in her inbox was a 7-page document from an attorney for Backcountry asking her to immediately stop using the word "backcountry" even though she had a trademark. If she didn't, the giant online retailer's legal team says it would take further action. "Please be aware that my client will not be inclined to resolve this matter amicably if it is forced to oppose your application or formally litigate the matter," attorney Ben White wrote to her on behalf of Backcountry.
After months of stress and a few thousand dollars spent on lawyer fees and redesigns, Verrochi surrendered. She still hasn't signed Backcountry's cease-and-desist order; she's hoping the name change will be enough for them to drop the case.
"I used to buy from them," said Verrochi, an avid snowboarder and outdoor enthusiast. "It's just strange because the outdoor community is so close-knit and I like to think everyone supports each other. It's heartbreaking and I feel stomped on and threatened for sure."
Backcountry Discovery Routes, a Seattle nonprofit providing GPS maps for off-road motorcyclists, faces a petition for cancellation. Backcountry's attorneys argued in letters that the nonprofit's mark is "confusingly similar to Petitioner's Backcountry Marks in both appearance and commercial impression" and that Backcountry "is the dominant portion of Registrant's Mark since consumers are generally more inclined to focus or remember the first word in a multi-word mark."
The nonprofit's attorney, John Branch, responded with his own petition to cancel Backcountry's trademarks. "I was really surprised they singled us out," Branch said. His client has used the name for ten years and has 30,000 members. "A nonprofit doesn't really want to get in an argument with a for-profit company."
Another nonprofit, Backcountry Babes, a women-focused avalanche safety clinic is operated by Constellation Outdoor Education, faced cancellation of its trademark in January 2019. A representative declined to talk for the story; documents in the case from January 2019 are sealed, but their mark is still registered. A source close to the case said Backcountry Babe's trademark included rights to apparel in the U.S. and it blocked the retailer from continuing to make apparel.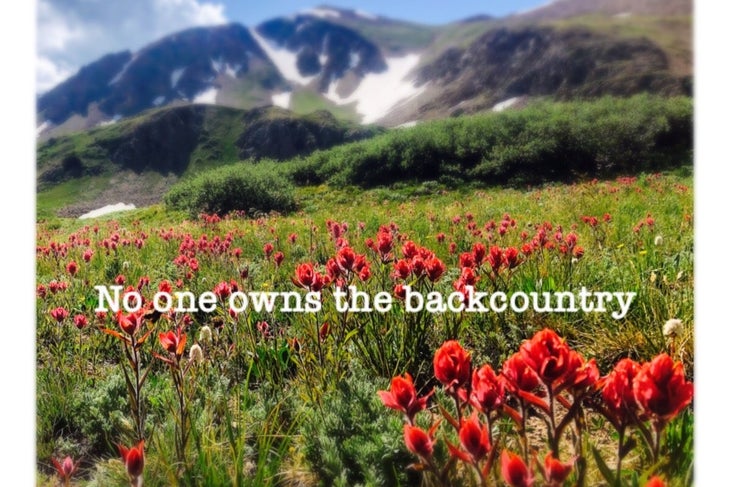 Reclaiming the Backcountry
As of midday Wednesday, the GoFundMe "Legal Defense to Fight Backcountry.com" had raised more than $6,000. The campaign's introduction, in part, reads, "'Backcountry' was common vernacular long before Backcountry.com appropriated it and began sueing those who use the term to describe their products, organizations and movements. This is abusive and goes against all the ethics and standards of the outdoor community."
Both the fundraiser and the boycott were created to show Backcountry that the outdoor community doesn't tolerate "corporate bullies." They're also reinforcing the message that no one owns the backcountry.
"If they wrote a public apology and said we really lost our way, we're going to step back and take all these lawsuits back and everyone's welcome to use [the word], and all the money we were spending on legal fees, we're going to donate to the backcountry, then I'll say hey, get it," Reiter said. "But even if they did, honestly, those guys are dead to me."
Nielsen hopes people will consider Backcountry's side of the story too. "We are fundamentally the same Backcountry our customers have loved for years," he said.