Outside Business Journal
'Just the Beginning': Companies Partner with Backcountry Following Trademark Dilemma
In order to make amends, the online retailer is now promising to help companies impacted by their legal action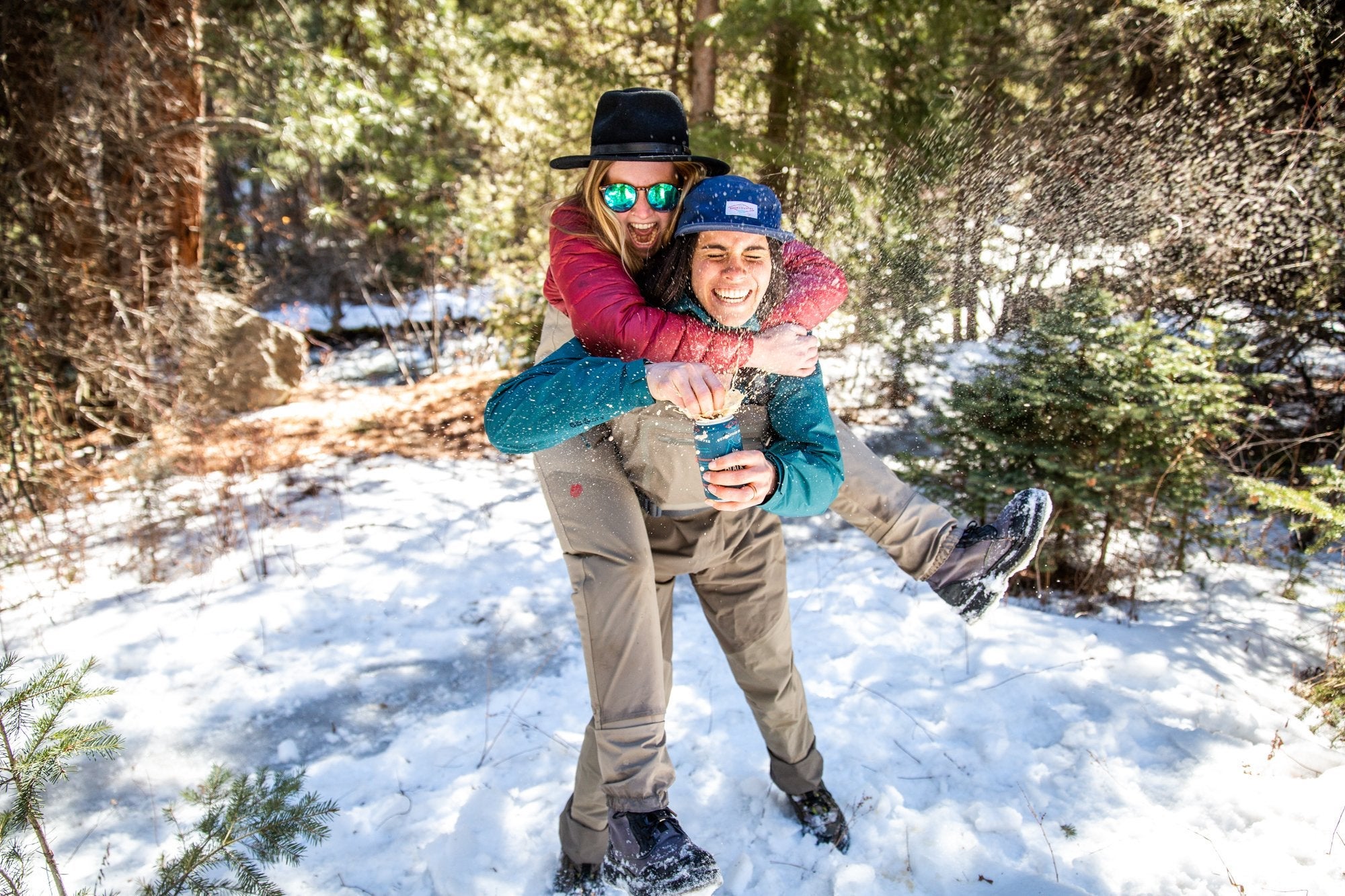 Heading out the door? Read this article on the new Outside+ app available now on iOS devices for members! Download the app.
Not only is Backcountry apologizing to smaller brands impacted by its trademark litigation, the online retailer has formed partnerships with at least three so far as part of making reparations with consumers and the outdoor community.
On Monday night, Wild Barn Coffee—formerly Backcountry Nitro—became the third company to forgive them, announcing that they'll be serving their canned cold-brew coffee at Backcountry's Stoke Series events and to the brand's Salt Lake City Gearhead employees. The retailer also promised to help them expand distribution into new key markets.
"We know this issue has caused chaos in the outdoor community. It struck an emotional nerve, as it should," wrote Wild Barn Coffee owners Alyssa Evans and Jenny Verrochi on Instagram.
"We understand how you feel," they continued. "It's been a whirlwind! But we think it's really powerful for a company to step up, apologize (the CEO of @backcountry flew out to meet us face to face, as he is with the other small businesses he hurt) and help us grow in a way which would take tremendous time otherwise. Together, with positive momentum, all these small businesses have a platform to spread their wings. At the end of the day, we're all just humans trying to find connection! Onward and outside!"
In early November, consumers learned through the Wintry Mix podcast and a Colorado Sun story that Backcountry had been filing petitions and lawsuits against smaller brands over their use of the word "backcountry"—a word that's used by so many in the outdoor community. The public outcry was strong, with thousands of consumers boycotting the brand and some peeling their goat stickers off their cars and water bottles.
CEO Jonathan Nielsen first apologized through Outside Business Journal and a statement published on its website. He then fired the trademark legal firm and started personal outreach to rebuild Backcountry's reputation in the outdoor community.
Backcountry over the weekend announced on Twitter that it has partnered with Backcountry Babes, a women-focused avalanche education and leadership nonprofit, and its owner Emily Hargraves to help grow her business and provide multi-year scholarships.
The new program aims to enable five aspiring Backcountry Babes instructors to work through The American Institute for Avalanche Research and Education) Instructor Qualifications and five more working toward American Mountain Guide Association Ski Guide Certification, according to Backcountry.
"We are committed to making a positive impact in the outdoor community," the online retailer wrote on Twitter. "This is just the beginning."
Marquette Backcountry Skis, manufactured by Snapperhead Inventions, was the first brand to team up with the online retailer. Owner David Ollila wrote on Facebook that he will be advising Backcountry on community engagement and distributing his skis on the retailer's website. He said that while trust in Backcountry has been lost, he believes they learned their lesson and he's willing to give them a chance.
"I believe this is a positive for all of us within the outdoor community," Ollila wrote. "There's an opportunity for Backcountry to move forward, grow and to re-connect on a deeper level with its customers."
It's unclear just how many companies Backcountry will partner with, but Nielsen previously told Outside Business Journal he would be reaching out to everyone who had been impacted.