Outside Business Journal
Coronavirus Is Impacting the Outdoor Industry Supply Chain
Large outdoor companies are losing retail sales in China, and their manufacturing status is unclear. Meanwhile, smaller manufacturers say their production is at a standstill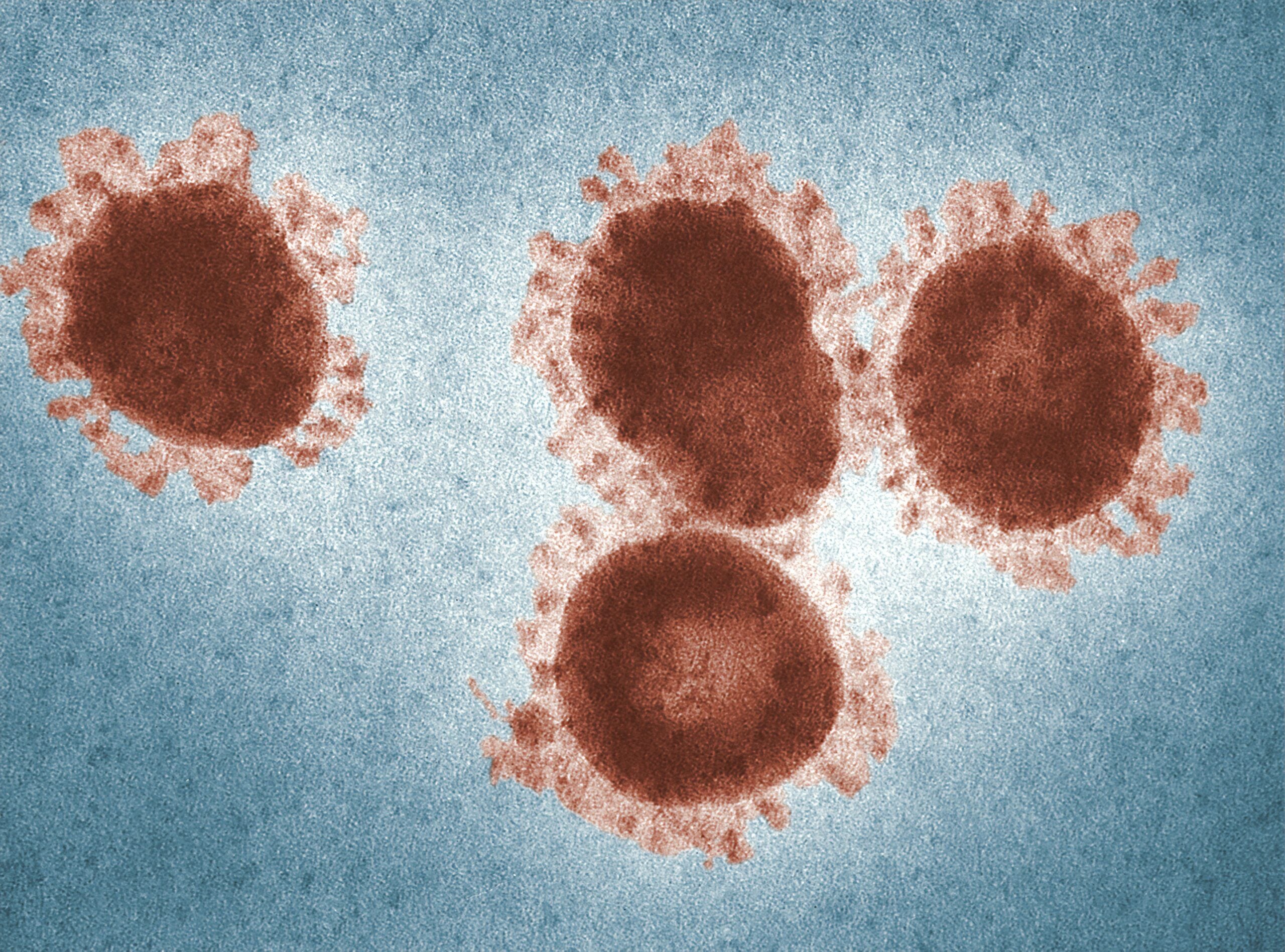 Heading out the door? Read this article on the new Outside+ app available now on iOS devices for members! Download the app.
A little less than a month after outdoor companies with Chinese supply chains got some relief from a preliminary trade deal, they're now reeling from work stoppages caused by the coronavirus outbreak.
Large outdoor apparel companies VF Corp. and Columbia Sportswear are losing sales at retail stores that have been temporarily closed in China, where travel has been sharply curtailed to help stem the spread of the virus. But they aren't saying much about the potential effect on their supply chains, which include manufacturing operations in China. Meanwhile, smaller companies told Outside Business Journal their production remains halted even after the conclusion of the Chinese Lunar New Year holiday, which was extended because of the outbreak.
Printing, embroidery, and sewing operations remain closed at the factory near Shanghai that produces hats for Boco Gear, a Colorado-based custom headwear maker, the owner of the factory, Geng Gaotun, tells Outside Business Journal.
"This is the longest holiday I have had but the worst," Geng told OBJ via email from Las Vegas, Nevada, where he was stranded as many flights into China were cancelled.
His factory still has orders its needs to ship this month, but Geng isn't sure if it will be able to fulfill them. Local printing workers may not be able to return until February 25, and the factory may not be able to resume embroidery and sewing operations until the end of the month. Meanwhile, a separate factory that makes beanies for Boco remains closed, with that owner hoping it could re-open February 20, Boco CEO Kay Martin tells OBJ.
To help deal with February orders it couldn't push back to March, Boco, which has a relatively agile manufacturing footprint because of its quick turnaround business model, sent some orders to Vietnam for production. But there's not enough manufacturing capacity there to fulfill all the orders Boco is expecting to book for March, which is traditionally a busy time for the company.
"If this stretches beyond March, we'll lose orders," Martin said.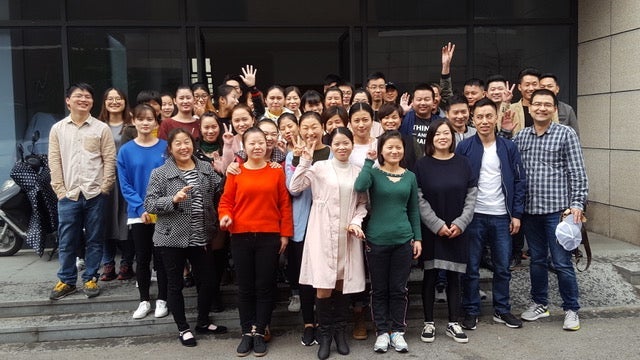 Outdoor industry heavyweights are also grappling with the fallout from the outbreak.
VF Corp., which owns The North Face, said in a statement last week that it's too early to gauge the impact of the virus on its supply chain in mainland China, where approximately 16 percent of its cost of goods sold is sourced directly.
The company is also facing a near-term hit to its sales as around 60 percent of the company's owned and partner retail stores in China have been temporarily closed. Stores that have remained open are seeing significant declines in foot traffic. During the 2019 fiscal year, mainland China represented 6 percent of total VF Corp. revenue.
Columbia Sportswear CEO Tim Boyle said on a conference call that the virus is "having an immediate impact on our business in China, including the effects of store closures and lower store traffic at stores that remain open."
He said it was too early to forecast the financial impact on Columbia's business, including on its sourcing, production, and supply chain. Chief operating officer Tom Cusick added that Columbia's spring 2020 production is largely completed, but orders are in process for the fall line, which is where most of the coronavirus's threat to the company's business lies.
Meanwhile, Canada Goose CEO Dani Reiss said on a conference call that the company expects it will be able to offset any supply chain impact in the long term with buffer inventory built up over the last year.
As for Canada Goose's retail operations, revenue in China is at "negligible" levels across its entire store network, including its most significant online markets, Jonathan Sinclair, the company's chief financial officer, said on the call. The impact has also been spreading to major shopping destinations in North America and Europe, and Canada Goose has lowered its annual revenue growth guidance to 13.8-15 percent when it had been expecting average annual revenue growth of at least 20 percent.
While Canada Goose produces clothing in Canada, it sources raw materials from suppliers in China, and a prolonged disruption could affect its ability to do that, the company said in a regulatory filing.
For outdoor industry companies, the chances of shipment delays increase the longer disruptions from the outbreak go on, two industry analysts tell Outside Business Journal.
Supply chain delays that stretch into March could start to affect shipments for the back-to-school season, said Wedbush Securities analyst Chris Svezia, who produces research notes for investors about publicly traded footwear and apparel companies including VF Corp. and Columbia.
And once shipments resume, there could be bottlenecks at ports trying to get them out, potentially forcing companies to use more expensive air freight services out of China, said Stifel Financial Corp. analyst Jim Duffy, who also covers Columbia and VF Corp. among other sports and lifestyle companies.
Management at Swedish glove maker Hestra is considering moving as much production as it can out of China and into Hungary and Vietnam if the coronavirus timeline drags on, Dino Dardano, president of Hestra USA, told Outside Business Journal. The company has been planning to move its manufacturing out of China anyway because of difficulty finding labor as well the U.S.-China tariff situation, but it would accelerate those plans if the coronavirus outbreak lingers.
Hestra's two jointly owned Chinese factories in Shanghai and Guangzhou are shuttered at least until February 17, Dardano noted.
"Our fear is that it's going to continue for weeks, if not months," Dardano said, echoing concerns from the outdoor industry about the outbreak's duration, a key factor in determining the extent of the impact on companies' sales and manufacturing.
Although outdoor apparel companies are facing lost retail sales and an uncertain production outlook because of the new coronavirus outbreak, the industry as a whole is less vulnerable than it was when a similar epidemic occurred nearly two decades ago.
In general, outdoor apparel makers are less reliant on Chinese production now than they were during the 2002-2003 outbreak of severe acute respiratory syndrome, or SARS.
Many companies in search of cheaper labor have diversified their manufacturing to places like Vietnam, Bangladesh, Indonesia, and Ecuador. Also, China's decades-long one-child policy has made the Asian nation less attractive for clothing manufacturers because there aren't enough younger workers to replace aging retirees. Recently, the trade war between the United States and China accelerated the process of companies reducing their Chinese production footprint.
Swedish glove maker Hestra already had plans to eventually exit manufacturing in China entirely because of the labor issue, said Dino Dardano, president of Hestra USA. But it accelerated its move into Hungary and Vietnam because of the recent tariff turmoil. This year, it was planning to make about 80 percent to 85 percent of products outside China, even before the coronavirus outbreak.
Another key difference between now and the early 2000s for the outdoor apparel industry is the ubiquity of e-commerce. But its offsetting effect on lost brick-and-mortar sales is a mixed picture in China at the moment.
While Nike said in a recent press release that its digital commerce business in China was showing "continued strength," Canada Goose's chief financial officer Jonathan Sinclair said on a conference call that revenue from the outerwear maker's most significant online markets in the nation was "negligible."
Although e-commerce sales have the potential to mitigate some of the losses from traditional stores, there is still the question of how orders get delivered, noted Mitch Kummetz, an analyst with Pivotal Research Group who covers footwear and apparel companies.
"Travel restrictions have essentially cut-off all traffic from mainland China, and local activity is almost at a standstill," Sinclair said on the Canada Goose call. "SARS unfortunately, it's still fresh in many memories."
Trending on Outside Online