Outside Business Journal
Sponsor Content: Envoy B2B
How to Host a Virtual Sell-in Event for the Next Season
Even if your brand can't conduct essential business face to face, it is critical that you find ways to move forward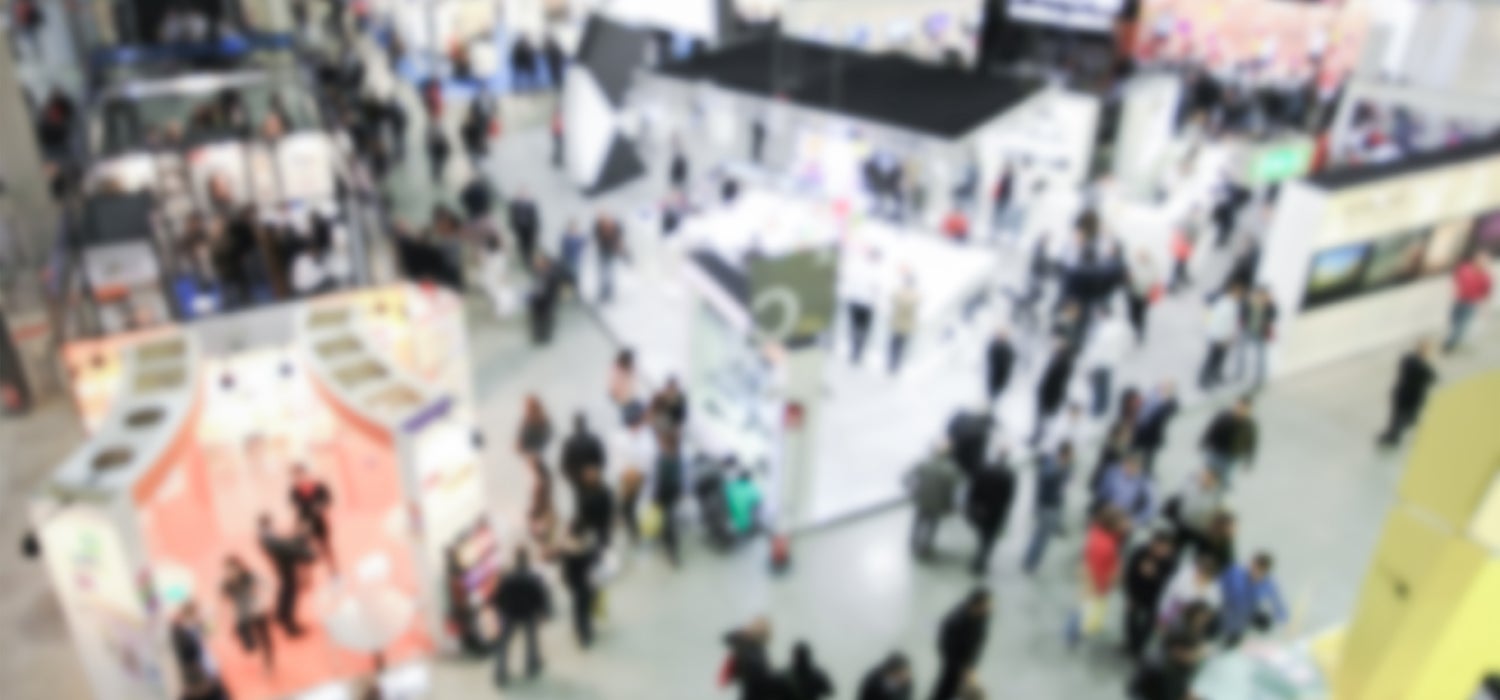 As the world changes and businesses adapt, many brands find themselves needing to adopt a completely virtual sell-in experience. Even if your brand can't conduct essential business face to face, it is essential that you find ways to move forward. This is doubly important at the beginning of a season when brands traditionally go to big conferences or trade shows for sell-in.
Let's take a look at the seasonal journey, and when sell-in typically happens.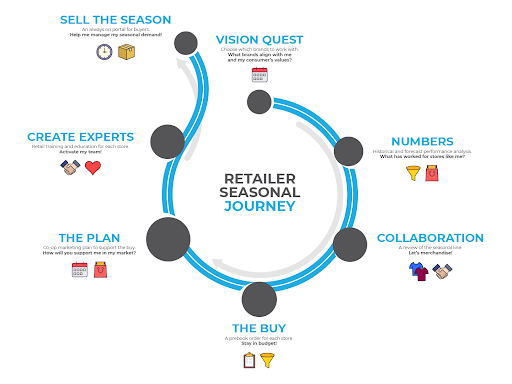 The first three steps represent the sell-in window, and are often handled in person. But many brands are now faced with the reality that they are unable to attend the typical trade shows.
So how do brands rise to this challenge?
The answer is to use your B2B platform to host your own virtual sell-in event to kick off your season.
Why You Want to Leverage Your B2B as Your Central Hub
Your brand's B2B platform is already the natural hub to augment any conference or tradeshow, and as a result it's the ideal tool to replace those events if needed. You'll want to ensure your B2B platform has a couple of key features to make this work:
A Content Destination
Segmentation
Assortment Merchandising
Order capture
The Technology You Need to Succeed
Your B2B Platform Is Your Central Hub
You will be driving your reps, retailers, and partners to engage with your platform. You'll be using it to conduct virtual meetings, provide education, merchandise, submit orders, and more.
However, there are a few other pieces of the puzzle you'll need to put in place here before you're ready to start running virtual sell-in events.
Web-Based Video Conferencing Software for Meetings
You'll need video conferencing software (think something like Zoom) to host large group-format webinars at scheduled times, and to run 1:1 meetings with your accounts.
Direct Email Marketing Solution for Follow-Ups
A direct mail service like Mailchimp or Constant Contact will be handy in engaging with your user base. Use it to drive people to your content destination both during your sell-in event, and throughout the seasonal journey.
Leveraging Your Content Destination
What to do before, during, and after your virtual sell-in event.
BEFORE: Education
You'll be using your B2B for pre-event education and informing your users how the sell-in event is going to work.
DURING: Collaboration
In groups, you will engage your retailers with storytelling, hype big reveals, and create excitement around your upcoming product lines. During 1:1 meetings you'll be using your B2B platform to merchandise, build assortments, and submit pre-book orders.
AFTER: Support
Use your B2B platform to deliver in-season support for replenishment, co-op marketing opportunities, and anything else your retailers need to stay engaged with your brand.
What a Virtual 1:1 Meeting Looks Like
You'll be leveraging your video conferencing solution and the tools in your B2B platform to show your line and merchandise an assortment in real time with your accounts.
So what exactly does that look like using Envoy B2B? Follow these simple steps to ensure your 1:1 meetings go off without a hitch.
Pre 1:1 Meeting
Schedule meetings with each of your accounts, then deliver necessary product stories, education, and materials through the content destination found in your B2B hub.
During the Meeting
Use your platform to deliver digital presentations and product details. Use the merchandising tool found in the Envoy B2B platform to collaborate with your retailer and build a best fit assortment.
After the Meeting
Retailers can access their assortments at any time to transition them into orders, right within Envoy B2B.
Setting a Timeline for Your Virtual Sell-in Event
If your sell-in event is happening in the next 3 to 6 months, then it's time to act fast. Engage your team, reach out to your B2B provider, and start building a specific project plan around hosting a virtual sell-in event.
Month 1 | Planning
Step one is to build the project plan for content creation and any training. This needs to be done in the first month of the project, as it's the gateway to everything else.
Month 2 | Content Creation & Internal Training
The second phase of the project is to create all your content and get everyone up to speed. Front load this phase with the materials you need to deliver to your accounts before you host your event.
Month 3 | Go Live
It's go time. You'll be using all the content you created to host large format webinars, and run your 1:1 meetings.
Trending on Outside Online