Outside Business Journal
Sponsor Content: Envoy B2B
Modernize Your Approach to Wholesale
Learn about the modern tools and services that you can utilize to create long lasting retail relationships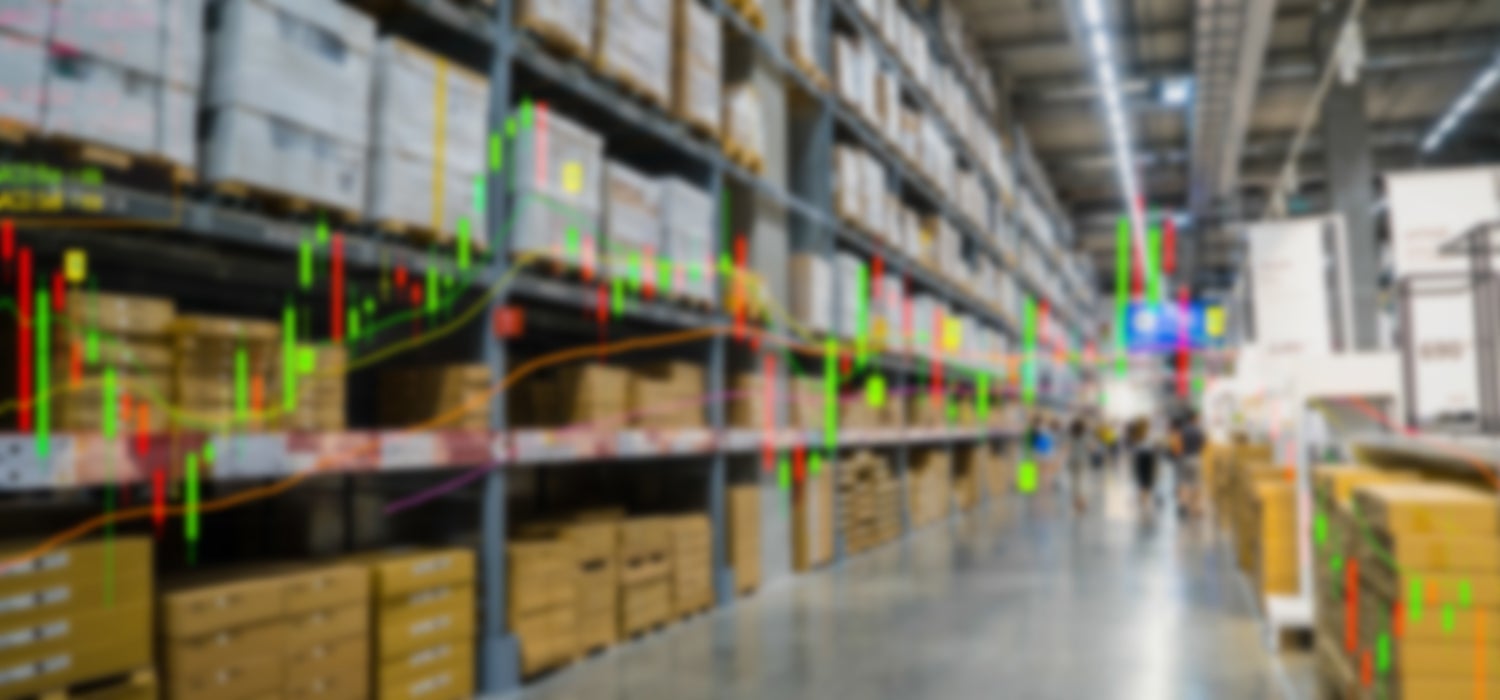 Welcome to Brand College! Think of this as your destination to get inside the head of specialty retailers and better understand what they expect of you as a brand in order to earn your spot on their shelves. We'll cover the key fundamentals of building a thriving wholesale channel, what should be expected from your sales reps, and go over the modern tools and services that you can utilize to create long lasting retail relationships.
What Is Brand College, Anyway?
Perhaps the most consistent thing about how brands tackle wholesale is that there really isn't a consistent approach from one brand to the next. Everybody has a slightly different take on how it should be done.
Did you know that 97 percent of retailers use more than five B2B platforms every day?
Despite this, there are definitely best practices, strategies, and ways in which your brand can tackle wholesale that will set you apart, and make retailers want to work with you.
That's where Brand College comes in. These articles were developed to guide brands to better, more consistent, fundamental wholesale strategies to create strong, lasting retail relationships with their retailers.
Understanding the Season
A common theme that we will revisit in this series is the Retailer Seasonal Journey.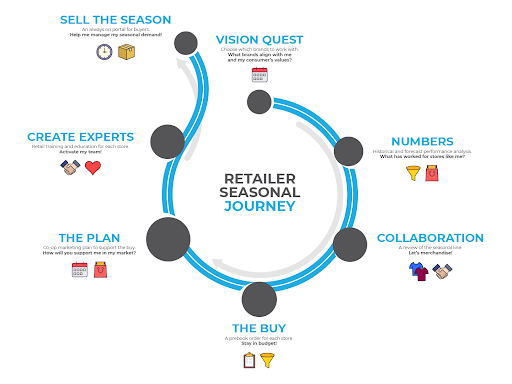 Retailers have very different tasks and objectives as the season progresses. What they need from a brand changes from one stage to the next. We will explore these stages in depth, offering insights, strategies, and tools that will help you, as a brand, support your retail partners and win their loyalty.
What You'll Learn
Here's a look at some of the topics we'll be covering in this Brand College series…
Engaging Retailers with Great Content Every Step of the Season
Content encompasses all the materials that will help your retailers during sell-in and sell-through. What are the best practices for your brand to ensure that you're delivering great content to your retail partners and keeping them engaged?
Make the Whole Season Count
Retailers rely heavily on the brand to guide them through the season, but they also need to be able to fish for themselves. What are the self-service tools and other strategies brands need to deliver to support their retailers?
Empower Your Sales Reps with Modern Tools and Strategies
A good rep builds strong, lasting relationships that serve as a foundation for success between the retailer and the brand. But a good rep becomes a great one when they have tools and strategies available to meet their retailer's needs.
…and more! Stay tuned, this is just the start as we grow and expand this brand college.
Ready, Set, Go!

Ready to get started? Dig in and start learning how to modernize your B2B platform, and take your wholesale channels to the next level. Then download each guide for in-depth breakdowns, expanded retailer insights, and more best practices on how to modernize your wholesale channels and improve your business.
Trending on Outside Online