Sponsor Content: Envoy B2B
Rumpl Leadership Shares Tips on Supporting Retailers and the Future for Brands
A look at how Envoy B2B is helping this iconic brand stay in step with the times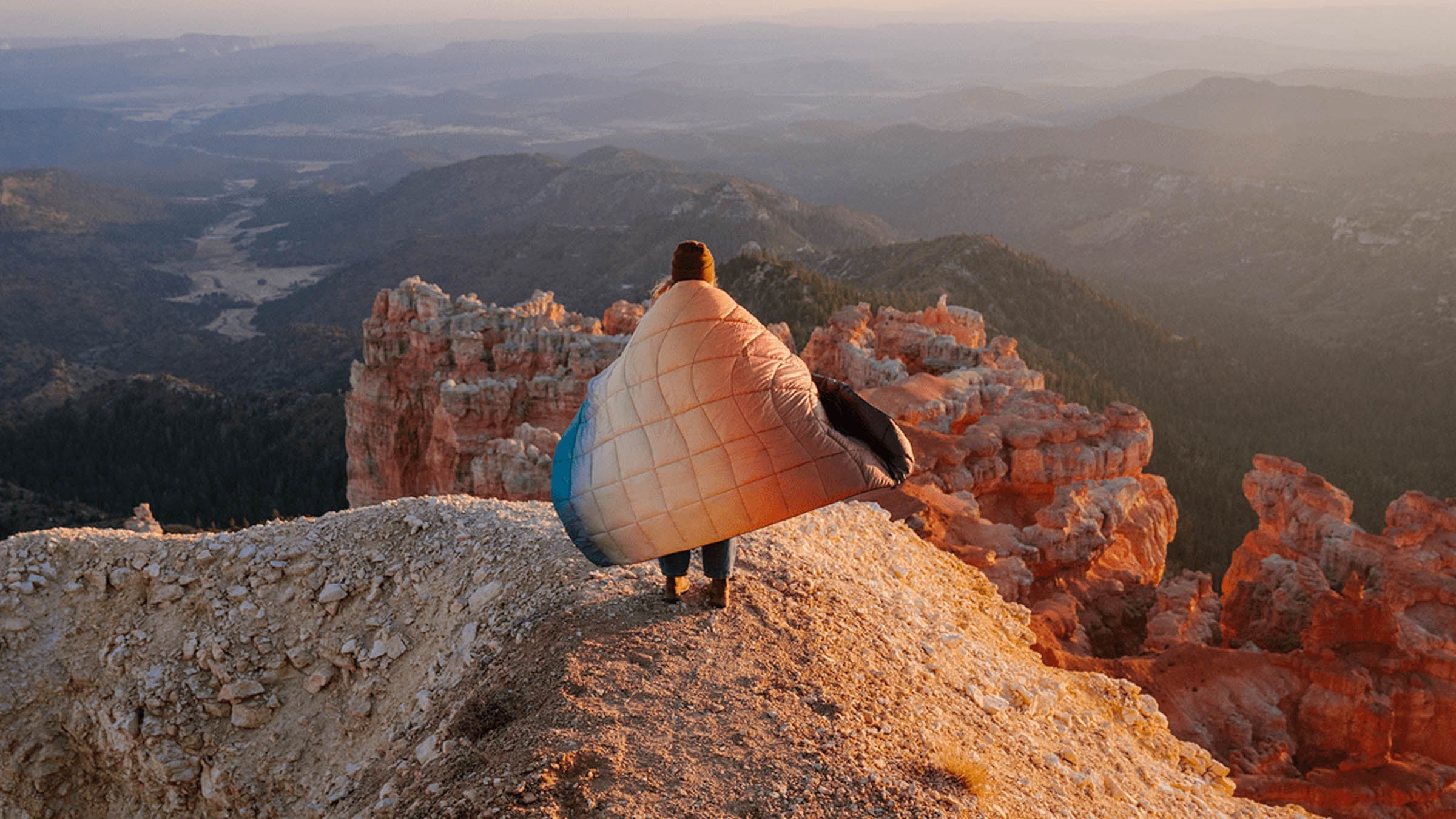 Born out of a night stranded in a freezing van and the realization that everyday blankets hadn't evolved in hundreds of years, Rumpl has taken the material innovation from apparel, outdoor gear, and activewear and applied it to your at-home blanket. Now, Rumpl makes some of the most comfortable, coziest blankets in town.
One of Rumpl's core values is to "look to the future responsibly." This has driven the company to completely redesign its blankets using only 100 percent post-consumer recycled material, along with a host of other environmentally conscious decisions.
But even with such a strong business mission, it's impossible for any brand to deliver premium service—to surprise and delight its retailers—without modern merchandising and educational tools, the kinds that only an effective B2B platform can provide.
Rumpl knows this, and has adopted Envoy B2B to overcome many of the biggest challenges the company faces in building a successful wholesale channel.
To get more insight into that forward-looking mentality, we sat down (virtually) with Michael Archer, senior manager of operations and systems at Rumpl, to get his insights on why B2Bs matter and how Envoy B2B has helped shape Rumpl's success.
A Conversation with Rumpl's Michael Archer
What are the top three ways brands can support their retailers, and why are they so important?
To put it simply: premium service, good merchandising and education, and outstanding products. These three pillars start with service, which is the most important factor in creating a long-lasting partnership. Merchandising and education, combined with stellar products, keep everything moving and ensure customers keep coming back for more.
Coming out of this last year, what learnings and strategic changes do brands need to pursue as we go back to more in-person interactions?
I think brands need to continue to adapt to a hybrid model, even as in-person interactions ramp back up. Brands, retailers, and consumers alike were forced to create and engage with digital solutions during the pandemic. Brands that can continue to innovate and iterate on hybrid models will see the most success moving forward.
Looking forward, do you see any necessary changes brands need to make to thrive coming out of the current state of retail amidst the pandemic?
Necessary changes and improvements from our perspective revolve around two main areas: solid demand planning and supply chain operations, along with continued adaptation to hybrid sales models—both digital and in-person.
The relationship between a brand and its retailers is critical to mutual success. Rumpl understands this and points to premium service as an essential pillar of supporting retailers.
This puts a brand's reps in a key position, as they are the primary point of interaction and face of the brand. In this age of hybrid models, reps are more important than ever in delivering that human touch and top-tier service.
Prior to using Envoy, what were some of the biggest challenges in working with your retailers?
Our biggest challenges revolved around sharing inventory levels, both current and future, along with order entry going through several different stages rather than dropping directly into our system.
Once you implemented Envoy, how did it help you overcome those challenges?
Retailers are now able to confidently flow orders throughout the season by looking at future availability. Envoy has also improved efficiency significantly by allowing retailers to place orders directly on the platform.
What would you say to other brands that have shied away from investing in a B2B?
I think it's a pretty simple decision with the current state of things. If brands don't invest in a B2B, they miss out on both sides of the coin—operational cost savings along with greater revenue generation.
A tool like Envoy B2B allows everyone involved to be as efficient as possible. Buyers don't need reps to place orders, but rather rely on them for their expertise in product assortment. Reps don't need to send manual orders to the brands in hopes that they are entered in a timely manner. And brands don't need to continually relay inventory levels and spend hours performing manual entry. Everyone gets time to do what they do best.
What specific tools and features in Envoy B2B did you find to be most impactful in how you do business?  
The most impactful tools in Envoy B2B for us are the assortment builder and the ability to show live inventory levels—both current and future depending on when we have purchase orders landing. This has been a huge boon for us.
Do you have any metrics around growth in orders placed, engagement, and assortments that Envoy helped fuel?
In general, we have seen a huge increase in in-season fill orders. This is incredibly important as we released a large fixture program in 2020 and want to make sure that our displays are as full as they can be at all times. We have also seen a large number of new accounts coming on board, utilizing the visual assortment features to make initial buys seamless. In July 2021 alone we brought in 30 new wholesale accounts with the help of Envoy B2B.
The Value of a Modern B2B
Clearly, having a strong B2B matters. It allows your brand and your reps to focus on what's most important: building strong relationships with your accounts instead of being distracted by daily minutiae and unrewarding transactional experiences. As Michael Archer at Rumpl said earlier, "This puts a brand's reps in a key position, as they are the primary point of interaction and face of the brand. In this age of hybrid models, reps are more important than ever in delivering that human touch and top-tier service."
Combine this with the fact that hybrid models aren't going away any time soon, and the picture is clear for brands. It's more critical than ever to implement a strong wholesale strategy, utilizing technology that supports your team members instead of replacing them. While hybrid experiences are here to stay, remember retailer's still want a real relationship and to be able to touch and feel a brand's product.