Outside Business Journal
Snow Peak Rethinks the Traditional Campground with 25-Acre 'Campfield' Concept
The gear maker's newest venture is a campground in Washington state that's modeled after existing sites in its home country of Japan and honors the brand's ethos of connecting consumers with nature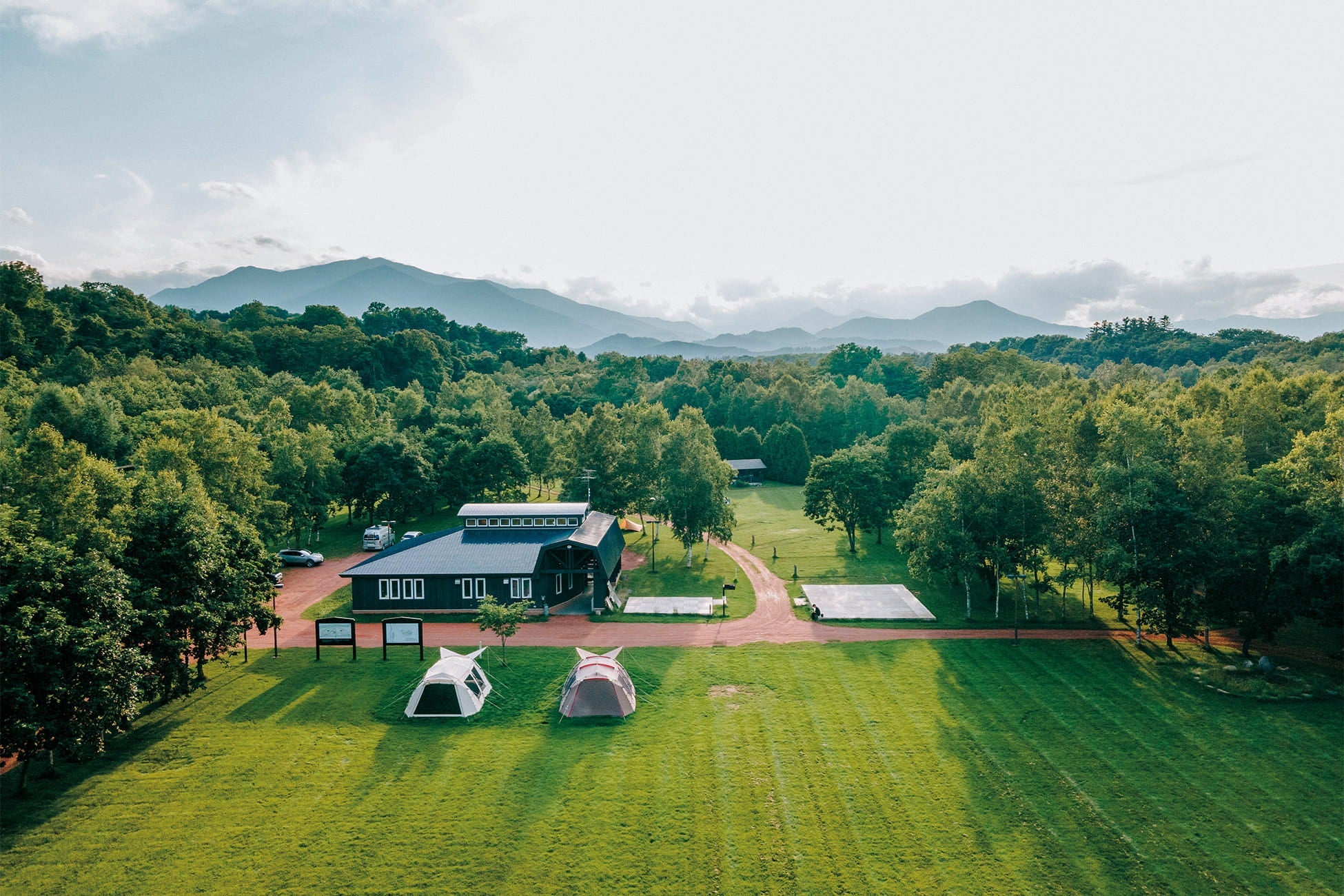 Heading out the door? Read this article on the new Outside+ app available now on iOS devices for members! Download the app.
Snow Peak might be renowned for making premium outdoor gear, as it's done since 1958, but the company believes its purpose is much deeper than selling tents, cook sets, and fire pits the world over.
The Japanese brand is more concerned with inspiring consumers to connect with nature, so its latest venture isn't some new-and-improved product that allows campers to boil water faster or sleep warmer or stay drier—it's about creating a restorative experience people can have outside.
Snow Peak will soon break ground on a 25-acre campground and community gathering center whose mission is to "unite people and alleviate the stresses of modern life through time together outside."
The campground, called the Long Beach Campfield, will be located on 25 acres along the Pacific Ocean shoreline in southern Washington state between Seattle and Portland. Scheduled to open for the 2023 camping season, the campground is modeled after six similar locales in Japan and honors a brand ethos that's coursed through the company since its founding more than 60 years ago.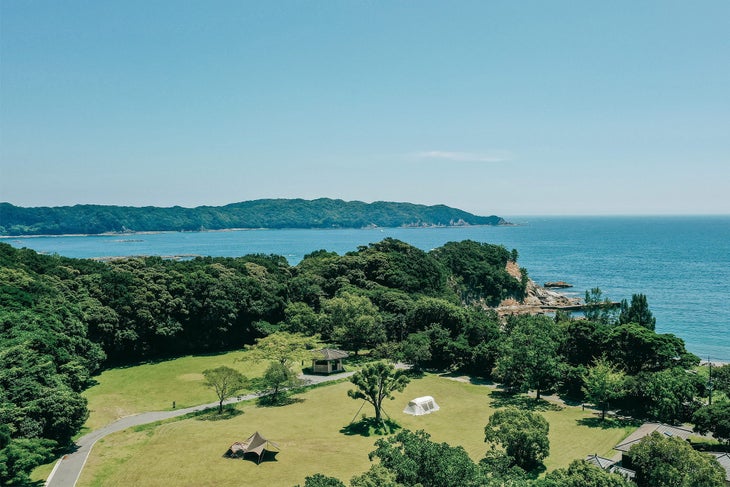 "We believe that time outside with others restores the human spirit. That's what our mission is," Matt Liddle, COO of Snow Peak USA, told Outside Business Journal. "The modern world is a convenient place, but it's also a stressful and polarizing and anxious one for a lot of people. Human beings are in the danger zone of becoming the world's first indoor species. We believe that time outside with other people is an antidote to those pressures of modern life. This campground for us is squarely aligned with that ethos. It's a place where people can come to reconnect to nature and reconnect to each other."
Snow Peak Rethinks the Campground
The fact that an outdoor brand will own and operate the facility automatically makes it different from a traditional campground operator like privately held KOA or the government-run U.S. Forest Service. Snow Peak believes that as it breaks ground on Long Beach Campfield, it will break the mold of the traditional campground.
"In the U.S., I don't think anybody's truly rethought the campground in decades," Liddle said. "We've seen some interesting development in outdoor recreation-based hospitality recently here in the U.S., and it's fun to think 'OK, let's take the campground itself make it better.'"
The Long Beach Campfield, like its predecessors in Japan, is primarily about reimagining the camping experience for visitors, Liddle says. In addition to giving campers access to nature, including 10 acres of onsite wetlands that will be restored through the project, the Campfield will feature a heated soaking tub and saunas in Japanese-inspired onsen structures, as well as spaces for gatherings and programs.
As it does in Japan, Snow Peak will also use the location to engage with customers and perform R&D for the products it designs, manufactures, and sells. Liddle says the Snow Peak USA team, based in nearby Portland, Oregon, will be able to easily visit the Campfield to gain feedback on a range of fire pits, cooking utensils, and other products the company is known for.
Snow Peak is a for-profit company, of course, and the Long Beach Campfield will have a store on-premises where campers can buy or rent gear they forgot—or maybe something they didn't know they needed. They'll even be able to grab some camping essentials like ingredients for s'mores or some adult beverages.
"It'll have a phenomenal selection of Snow Peak gear for purchase or rent, but on top of that we'll have what I consider like a general store—batteries and firewood and a great bottle of wine and some magazines—the things that we think people might need or want on a camp trip," Liddle said.
Snow Peak's Campfield Experience
For those who think, "Wait, I don't want some Snow Peak employee barging into my campground to sell me something or ask my opinion on a camp stove," Liddle says not to worry. The campground will still have a traditional feel of the typical Forest Service site where you can escape the world—including other people, whether that's campers or sales staff.
"Ultimately, anybody can come to our campground and just have a camping experience," he said. "They don't need to own Snow Peak products. They don't even need to know who Snow Peak is. We hope that at the tail end of their camping experience they're going to know a lot more about who Snow Peak is and they're going to fall in love with our products. For instance, every camper is going to get a chance to use the Takibi fire and grill, our iconic fire pit, at their campsite. If you didn't know Snow Peak, by the time you leave you'll at least have used one product at the heart of your experience."
However, Liddle adds, for campers that want a "deeper brand experience," they can show up at the Long Beach Campfield empty-handed except for their clothes and get fully outfitted. He says it's a way for Snow Peak to "democratize" the camping experience that for too long has excluded those who don't want to spend money on tents, sleeping bags, and outdoor cooking gear that they may use once a year or less.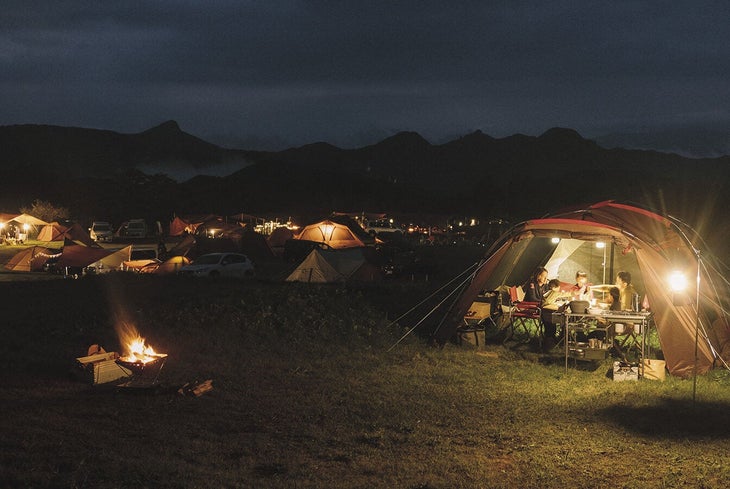 "At a campground, the sense is, you need to own gear, you need to know how to set it up, you need to know what you're doing, and you need to bring all your stuff. And if you don't have the stuff, you don't know how to camp, or you're not comfortable using it, you don't get to camp," Liddle said. "That, by its nature, is more exclusive than we think camping should be. If we have this mission to restore the human spirit, we want to make that available to all humans, whether they have experience camping and own gear or not."
Liddle added that he can "also see use cases for somebody who has all the gear but decides, 'Wow, that sounds easy. I don't need to load my car with a bunch of stuff, and I can just go there and start camping right away.'"
Campfield by the Numbers
The Long Beach Campfield will include a variety of camping experiences from traditional walk-up campsites to tent platforms and van hook-ups. Plans call for about 60 campsites, around a dozen of the preset campsites with Snow Peak camping gear included for those without their own setups, and up to ten of Snow's Peak mobile cabins called Jyubakos.
The company is investing upward of $8 million in the campground, and it's an investment that Snow Peak believes will pay dividends in a few ways, Liddle says. Yes, the Campfield is designed to make money—but the measure of its success won't be limited to the top line.
"We built the financial model in a way that we feel comfortable that it will create a measurable return for Snow Peak USA," Liddle said. "On the non-measurable side, we know that velocity for the brand and love for the product will come out of that. We're delighted that both the industry and consumers are starting to take note. This, I think, will continue beating that drum for Snow Peak. The other non-measurable is our mission of helping restore the human spirit. We're designing a space for that to happen."
Liddle also said the Campfield will "create a couple of dozen jobs" with the actual number fluctuating based on seasonality. The addition of new outdoor recreation employment is something that has Liddle particularly stoked.
"I have long been a deep believer in the power of outdoor recreation to reboot rural economies," he said. "As extractive industries recede in a lot of places, there are a lot of rural economies trying to figure out what's next. Outdoor recreation, as we know, is a powerful economic force. We're excited to join a community where things are already starting to happen and create more jobs and drive more tourism on this wild stretch of the Pacific Coast."
A Reflection of Snow Peak's Mission
What's more, he added, with the surge in more people getting outside ever since COVID hit last year, the need for more campgrounds is evident. Anyone who's tried booking a last-minute campsite near a place like Portland, Seattle, Salt Lake, or Denver knows the frustration of today's supply-demand imbalance.
"In the American West, there is a lot of demand for campsites and a shortage of supply," Liddle said. "Adding more inventory to reservable campsites in the West is a good thing and it's going to produce a return for us as well."
The campground isn't the first outside-the-product-box idea that Snow Peak has brought to the U.S. market this year. Earlier this year, the brand opened a restaurant at the site of its Portland headquarters. Liddle says the brand is planning to bring more unique ventures to the U.S., including the possibility of making and selling those Jyubako cabins to consumers here, as the brand already does in Japan.
More Campfields down the road are possible too, perhaps in other parts of the country, but the company wants to learn from this first one before moving forward with a second.
As Snow Peak steps into this concept in the U.S., it does so with the belief that the brand is building something to last, company leaders say—that it's differentiating in a crowded space and meeting the demands of a new audience while still honoring the company's historic roots.
"This is a deeply special brand," Liddle said. "It's been around for 60 years, but it's only in the last few years that we're starting to spread our wings and express the brand the way that it's truly come to exist in places like Japan. From the restaurant to the campground to some more ideas that we have in the pipeline, it's a great time to be at Snow Peak because we're getting to express a powerful brand's mission in the world's largest outdoor marketplace—North America."