Outside Business Journal
Next-Level Hiking Boots That Are Flying off the Shelves
Tecnica's unique custom-moldable footwear creates life-long customers for savvy brick-and-mortar shops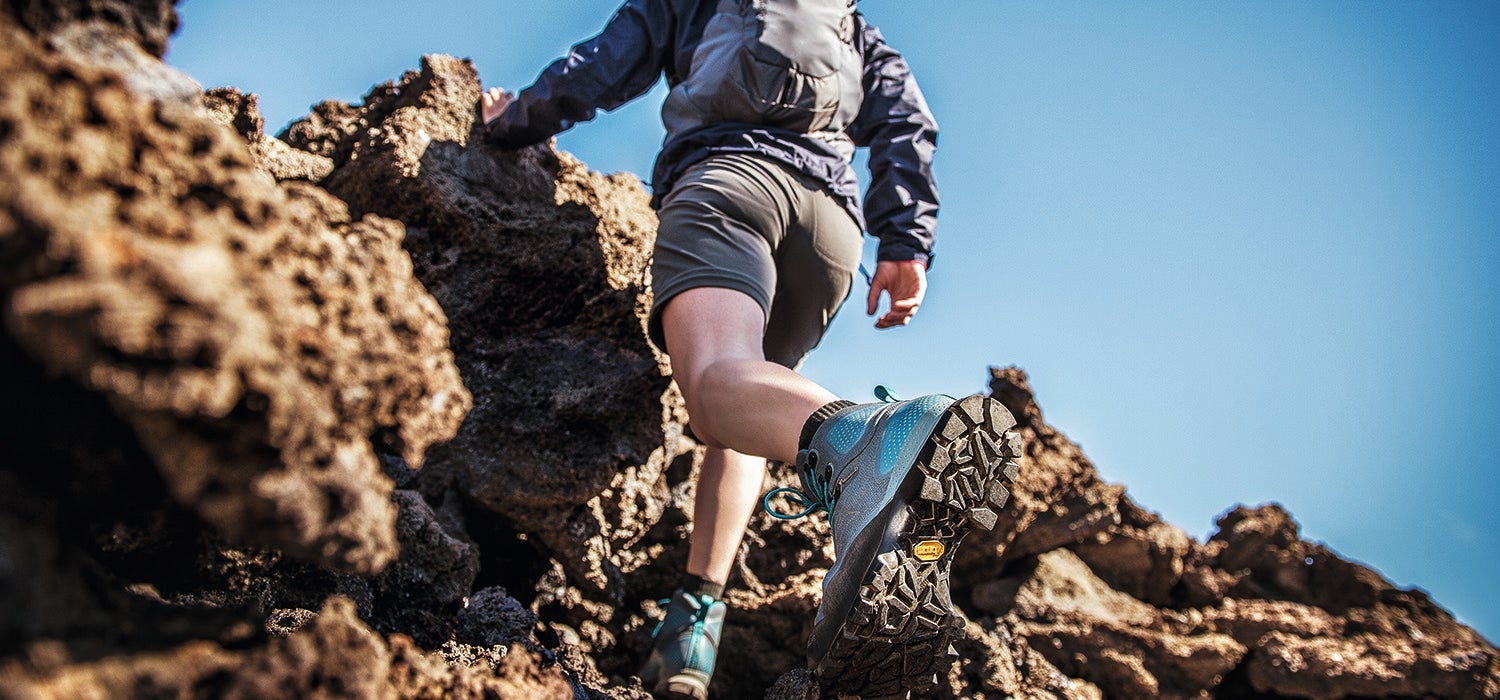 Heading out the door? Read this article on the new Outside+ app available now on iOS devices for members! Download the app.
A desperate customer who is tired of looking for hiking boots for his hard-to-fit feet walks into an outdoor shop. The bootfitter who greets him gets excited as she hears his plight, because she has a solution. She fits him with a pair of custom-moldable Tecnica boots. He's never felt anything like it, purchases the boots, and talks about how he'll be back. The retailer just created a life-long customer. Try getting that reaction on Amazon.
Tecnica launched the Forge GTX/Forge S GTX ($270/$270) in 2018, a fully-featured midcut boot with a Vibram Megagrip outsole, an overlapping cuff, and a triple layer EVA midsole. But, the customizable fit is its biggest selling point, attracting both retailers and consumers. Not only does Tecnica offer customers the choice between a leather and synthetic upper, but also the new C.A.S. (Custom Adapted Shape) technology promises a unique moldable fit. Quite literally, there is nothing else like it on the market.
Retailers Rave About Tecnica's C.A.S. System
Outdoor Gear Exchange in Burlington, Vermont was an early adopter of the line and says there is a lot of value in having a shoe that perfectly fits a variety of feet. "It makes our job easier knowing we have something to offer every customer that walks through our doors, regardless of whether they have skinny ankles or a wide forefoot," said Melissa McNell, the footwear buyer.
Retailers opt in to sell the footwear via a shared investment with the brand. They choose between the Tecnica-developed machine that fits inside a bench ($1,500) or, if space is at a premium, may purchase the rolling option that's similar to a hard-sided cooler ($1,200). Tecnica invoices the store and provides a product reimbursement program that aligns with the shop's preseason commitment.*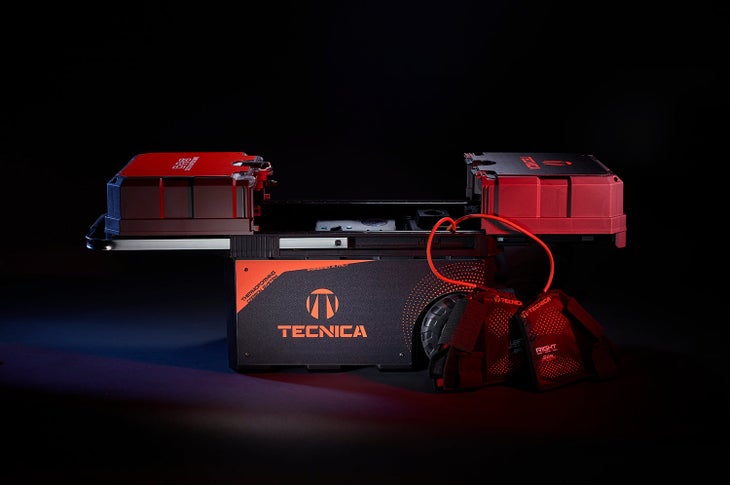 The return-on-investment has been rewarding for retailers. So many of their customers are plagued with sore feet, so the prospect of blister-free adventures piques their interest. In an era when brick-and-mortar stores are battling the digital space, C.A.S. brings customers into stores since they cannot get the customized experience online. In fact, many are specifically seek out these boots from hundreds of miles away.
"We had one couple show up last week after driving all the way from Elko, Nevada," said Brendan Madigan, owner of the California-based Alpenglow Sports in Tahoe City. "That's a five-hour drive, but owning well-fitted boots was worth it for them."
McNell noted that she has seen an uptick of new customers too, all specifically looking for the custom-moldable hiking footwear. Many of them become devoted repeat clients.
"One guy with heel spurs got fitted and hiked ten miles the next day. It went so well that he returns to the shop once per month, sometimes just to visit with staff and other times to buy something," McNell shared. "It's crazy how a simple, 20-minute fitting session created a loyal customer for our store."
How Does the Custom-Moldable Technology Work?
It may be simple, but it's also effective. C.A.S. uses a thermoformable material in the key-comfort areas: the arch, heel and ankles, as well as an entirely thermoformable footbed. When heated, it's highly malleable. When it cools, it becomes rigid and hard like plastic. In fact, the thermoformable material is similar to TPU (thermoplastic polyurethane, a common footwear material) except it has fibers weaving throughout the structure so it won't crack in cold temperatures.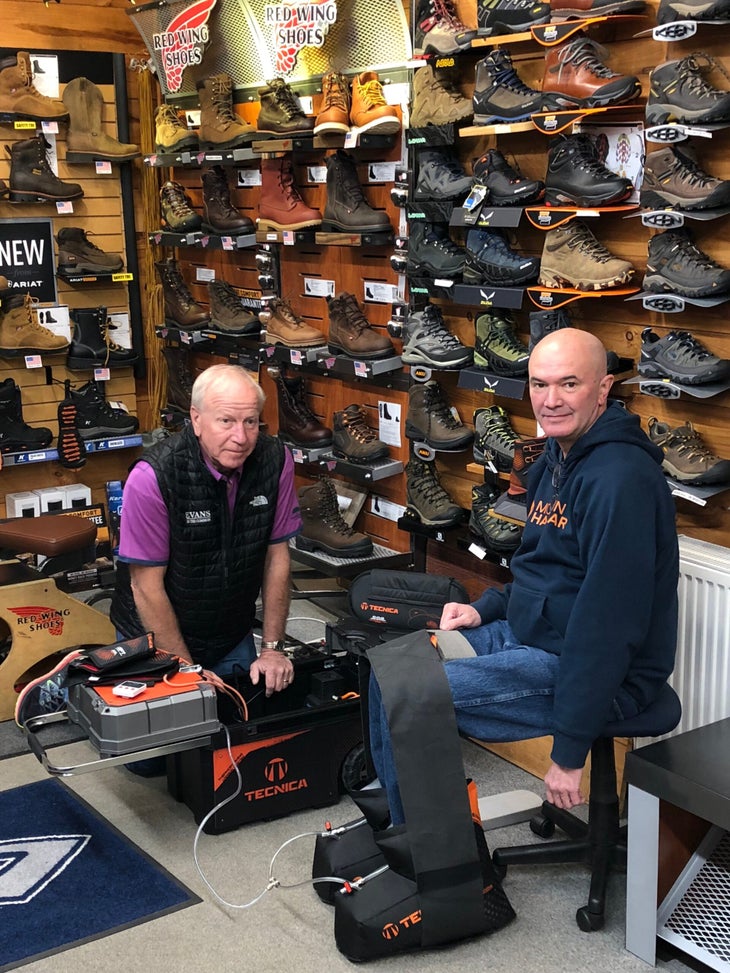 The straightforward fitting process consists of two-steps. First, the bootfitter heats up the custom footbeds and places them on the customer's feet. Then, she places his feet inside inflatable booties. Compression molding pressurizes the booties, fitting the footbeds to every unique intricacy of the customer's foot. While this is happening, the machine heats the hiking boots themselves. Once the footbeds are ready, the bootfitter places them inside the boots, puts them on the customer's feet, laces them up, and pops them back into the inflatable booties. Finally, she repeats the compression molding process for a few minutes, creating a fully-customized hiking boot. Bonus: the whole process takes a mere 20 minutes which leaves enough time for conversation.
"I love those 20 minutes," said Madigan. "That's when I get the customer to connect with my store. I use that time to bond with him to ensure he comes back again."
McNell agreed, although she admitted she was initially skeptical of wasting time. "We go through employee turnover a few times each year and I worried that training new staff would be a pain. But, it's so easy that our new employees figure it out in less than an hour," she said. Plus, the penalty for failure is minimal: the footwear can be reheated multiple times without stressing the shoe.
Retailers Are Stocking up and Selling Through the Forge
In the end, it comes down to sales. And so far, the footwear performs. McNell opted to double down on stock when the Forge first launched, buying twice as many as she usually does for a premium-priced boot. It proved to be a profitable decision.
"I initially ordered 50 but we've already requested more," she said. "We're selling through them faster than we do models that cost half the price."
Madigan is experiencing similar results and says he expects sales to increase with the launch of Tecnica's second custom-moldable shoe. Coming in spring 2019, the Plasma S is a more affordable lowcut: $180 with Gore-Tex and $150 without.
"A custom footbed alone costs $50, so that price point makes the Plasma an absolute no-brainer," Madigan says.
High sales aside, Madigan most appreciates the loyalty he is able to create with his customers through the C.A.S. footwear process.
"These shoes create trust," Madigan said. "And once that is established, you have a customer for life."
Product information:
Tecnica Forge GTX $270 MSRP
Tecnica Forge S GTX $270 MSRP
Tecnica Plasma S GTX $180.00; Plasma S $150.00, available spring 2019
C.A.S. System Bench $1,500
C.A.S. System Trolley $1,200