Outside Business Journal
VF Corporation Makes Its Annual Diversity Report Public for the First Time
The parent company of Smartwool and The North Face has decided to make internal data about its diversity and inclusion practices public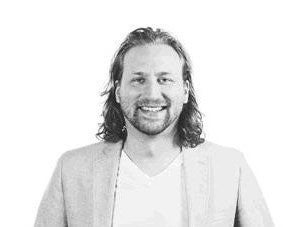 Heading out the door? Read this article on the new Outside+ app available now on iOS devices for members! Download the app.
VF Corporation released its 2020 Inclusion and Diversity Annual Profile to the public in recent days, providing an in-depth look at the company's global efforts to create a highly inclusive culture that celebrates the diversity among its 50,000 employees.
The report—the first disseminated to a public audience—communicates some encouraging numbers. According to the data, 55 percent of VF's U.S. workforce is composed of BIPOC employees (Black, Indigenous, and/or people of color), up 7 percent since the company started tracking the statistic in 2015. Also impressive is the report's confirmation that 57 percent of new VF hires in the last year were BIPOC individuals.
According to Reggie Miller, VP of global inclusion and diversity, the company's emphasis to drive these efforts began in earnest five years ago. VF hired Miller to improve diversity practices in May 2017, and one of the first things he did was establish an executive inclusion and diversity council of leaders from each of the VF brands—including The North Face, Icebreaker, Smartwool, JanSport, Altra, Timberland, and 12 others—that meets quarterly. The group is headed by VF chief executive Steve Rendle.
We connected with Miller for an exclusive Zoom interview about what's behind VF's report, the key takeaways, and how VF hopes to drive change around inclusion, diversity, and belonging throughout the outdoor industry.
First, is this the first inclusion and diversity report VF has done?
No, we've done them it internally before. But this is the first time that we posted it externally on our website and have it available for anyone to look at. It's the next stage in our journey towards complete transparency and it helps drive accountability for us as a company.
Why is it important for VF to put out this report?
For one thing, we wanted to showcase our journey through these efforts. We've been working on this for five years, and along the way, we've done things that we're very proud of and we've made mistakes. We've progressed in some ways and not enough in other areas. This report allows us to be really, really transparent and accountable, not only to our employees but also for the entire industry.
We're typically a company that will let our actions speak for themselves. I think this is a perfect example of that. The things you see in this report encompass one fiscal year and speak to how we've grown over time to be able to get here. Five years ago, we couldn't put out a report like this. But we want to be able to showcase to other companies that we're not perfect. We know we still have a lot of work to do, but we wanted to take a moment to celebrate where we're at.
Can you tell us what happened internally at the company after the murder of George Floyd?
We quickly held a meeting of the executive inclusion and diversity council. We knew that we had made progress around people of color, but that we had to do better. We needed to accelerate our work to really drive the BIPOC population in leadership positions within the company.
Steve Rendle issued a statement first to our employees and then to the public linking racism to the current pandemic. Next, we said to our employees, "We know that you're hurting right now. What can we do to help?" The following week we held a company-wide Zoom call with ten minutes of silence for George, Ahmaud, and Breonna, and all the others who have lost their lives. It was a very emotional ten minutes. Then the leadership team hosted a series of listening sessions, and people were raw, frank, hurt, sad, and fearful for their kids. One session was called "Allyship to Advacocy" and over 7,000 employees attended. I feel like we really came together as a company. From there, we created an internal council to advance racial equity, headed by 15 leaders, primarily BIPOC individuals. We're really serious about being part of the solution.
We all saw the rush to make anti-racist statements back in late May and early June. We were very purposeful. It can't just be about an Instagram post; it can't just be about an announcement. We want to make sure there are actions and initiatives and practices in place. What you'll continue to see from us, whether it's through this report or other announcements, is that we invest serious work in these efforts.
We recently wrote about transparency in the summer issue of The Voice—about how it's important for consumers to be able to trust the brands they support. I assume you agree with that assessment?
Yes. One of the first meetings I had when I joined the company was with our communications team. We mapped out the road to transparency. We knew we had to take steps every single year in order to get to a place where we could be completely transparent. The Inclusion and Diversity Report was on the agenda for us anyway, to accomplish that goal. Its release, this year, just so happened to line up with everything else that's going on.
Tell me about your Employee Resource Groups (ERGs).
The key to them all is the fact that they're grassroots efforts. It's not about my team saying, "Hey, we want an ERG in this location or with this brand." It all comes from the employees getting together and starting a group. When a group springs up, there is a process they go through. They have executive sponsors, they have a curriculum that they follow, they have communication support. We're structured around three main groups today—one that's my multicultural, one that's LGBTQ, and one that's gender-focused. There are several chapters, both around the country and around the world within those three main groups.
What kind of impact do ERGs have on the company?
ERGs provide a sense of community for our employees. Whether you're brand-new to the company, or have been with us for a while, having a place where you can feel welcome, comfortable, and safe, is always a goal for us and ERGs provide that. But they also provide the opportunity for leadership and growth and development. For instance, I may be an individual contributor in my role, but I can go work on an ERG and manage large, cross-functional projects. I think that's a real way for us to develop underrepresented groups. I myself am a product of that. I led an African-American ERG during my time at Walmart, and that was when I became convinced that working holistically on inclusion and diversity might be the right career option for me. So I'm a true testament to the power of ERGs.
The report clearly shows that VF has made some incredible strides in its journey to become more diverse and inclusive. What's next in terms of strategy and execution?
We know we're still very early in our journey. There's a lot left to do to make sure everyone feels included when they're working at VF. A small- or medium-size company in the outdoor industry might look at a big company like VF and think we have it all figured out. In this space, however we don't. We're still learning things every single day.
Our new strategy will guide our actions through 2030. We thought it was important to set that kind of vision because it gives us a north star, and allows us to be adaptable along the way as the market and our employee base changes. We have three aspirational strategic pillars: associates and culture, brands and consumers, and social and societal impact. If we can activate against all three of those pillars in the next ten years, we can have a huge impact on not just the lives of our employees, but on the world.
Trending on Outside Online