Now Is the Time to Reboot Summer Camp
Technology and hyper-anxious parents were destroying one of the last bastions of unfettered childhood long before the pandemic closed camps for the season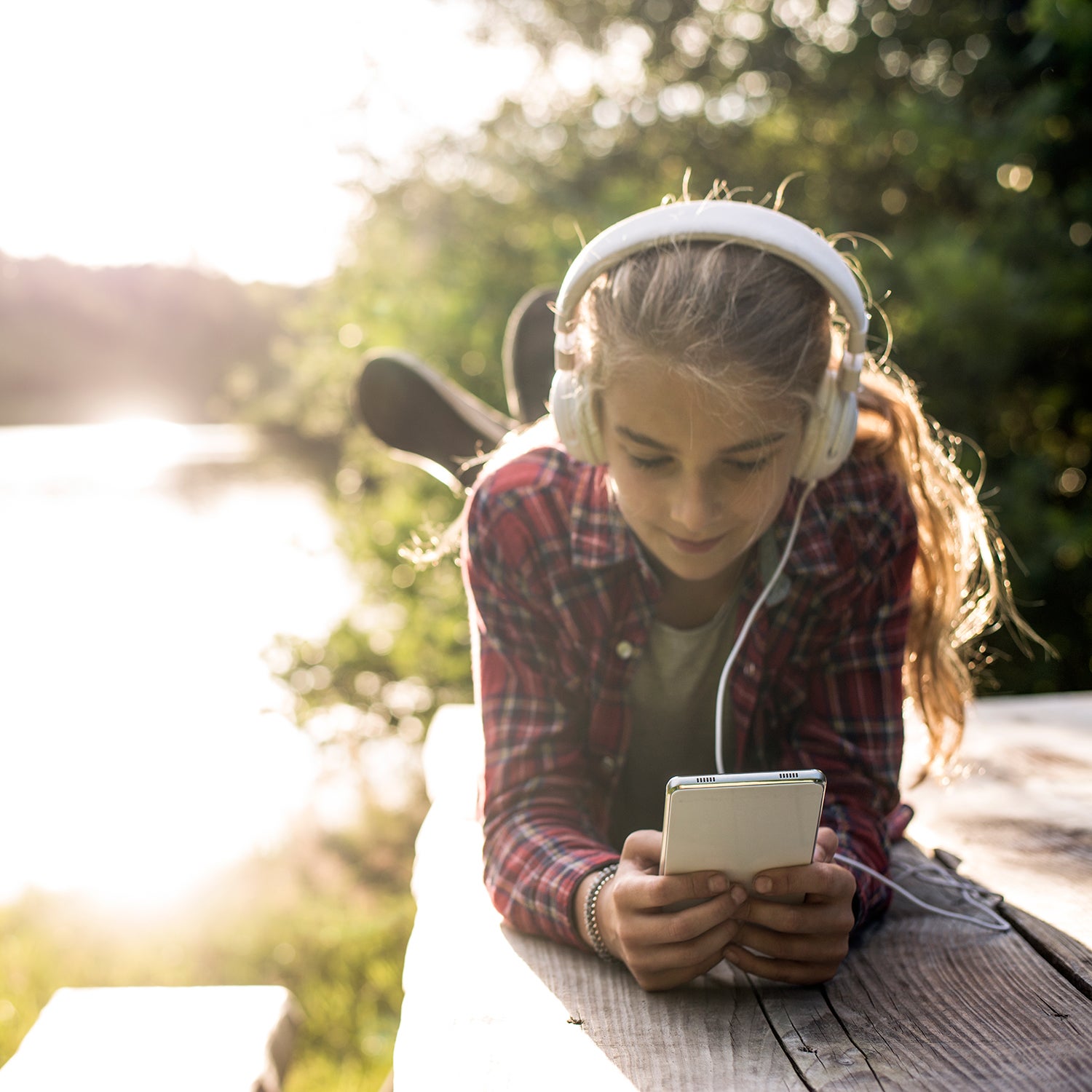 patat/iStock(Photo)
Heading out the door? Read this article on the new Outside+ app available now on iOS devices for members! Download the app.
Here's how sleepover summer camp is supposed to work: Dearest Daughter leaves behind the world of academic score keeping, highly supervised activities, and her social-media identity in favor of a zero-tech experience far from her loving if increasingly overbearing parents. In this liberated environment, she embraces all kinds of new risks—and makes lots of mistakes that help her learn to take care of herself. She wears the same socks for a week, picks her nose after arranging a bouquet of poison ivy, and smuggles s'more ingredients back to her cabin, attracting raccoons. 
But magical things happen, too. Free from the fear that her every action will be documented on Instagram or Snapchat, maybe she holds hands with that boy she likes, who for his part has discovered at campfires that he likes to sing. At the end of her session, she returns home filthy and exhausted but also more resilient and confident. And in the years ahead, when new challenges arrive—heartbreak, rejections from a school or jobs, perhaps a global health crisis and recession—she has systems in place to cope.
That's the ideal, at least, and it's probably a big reason why summer camps have been expanding. According to research by IBISWorld, the camp industry grew at an annual rate of 3.4 percent over the past five years. Camp is viewed as one of the last bastions of unfettered childhood, which has made the summer of 2020 particularly upsetting for many families, as large numbers of sleepover camps closed because of COVID-19. But beyond the pandemic, the truth is that summer camp, like every other aspect of our lives, is being rapidly transformed—and imperiled—by technology. Well-meaning parents, in their effort to keep tabs on their children and offer them comfort from afar, have pressured camp managers into adopting an ever more connected environment that undercuts the most valuable aspects of a camper's experience. So as we look forward, hopefully, to a return to sleepover camp next summer, now is the time to reconsider camps before they lose what made them so special. 
The most unsettling invasion of online culture into summer camps comes in the form of omnipresent photography. When digital photography first came along, camps began to publish images in online galleries that they shared with parents at the end of sessions. Then came social media, and soon camps were hiring photographers and posting regular shots on Facebook and Instagram. Today we have the latest advancement, services like Bunk1 and Waldo Photos, which employ facial-recognition software and secure applications to push images and videos out to parents in real time. Bunk1's unabashed tagline is "Stay connected to the camp experience." Many hundreds of camps across the country now use these and other platforms.
At first blush, this might seem fairly innocuous. What's the harm in showing parents what their kids are up to? But there is harm in it. According to the camp directors and child psychologists I interviewed, the rush toward immediate sharing of images is unhealthy for both campers and their parents. For kids, the fact that their mom and dad are watching might change their behavior and destroy the independence that camp should be fostering. "We don't keep score at camp," says Matt Pines, codirector of Maine Teen Camp, which posts some images to secure galleries but not in real time or at the volume of the camps that use the advanced sharing services. "There are no grades. We do things because they bring us joy or we want to rise to a new challenge. To turn around and say we're going to be taking all these photos would be hypocritical. The kids would be like, Oh, you aren't keeping score, but my parents are keeping score."
For adults, the issue is learning to let go. According to Lynn Lyons, a child and family psychologist I spoke with at length, signing up for phone alerts whenever a new photo of your kid is taken at camp is like placing a baby monitor in your nine-year-old's room or tracking your high schooler's grades through a portal that notifies you whenever the GPA shifts by a fraction of a point. What feels to you like conscientious parenting is really a bid for maintaining control, and it can lead to anxiety. As The Washington Post reported in August of last year, when parents see images of their kids at camp looking unhappy, camp directors can expect phone calls. 
"We've created a culture that allows anxiety to thrive in our children and their families," says Lyons, who gave a keynote address on the challenges of technology at the 2019 American Camp Association's New England conference. "By filling the anxiety's need to know everything, we are actually feeding the disorder." 
Bob Ditter, a child therapist who has been helping kids at summer camps for the past 40 years, says that many parents find it impossible to fully disconnect from their children who are away at camp. "I call them kid-sick parents," he told me. "Parents today are more kid sick than their kids are homesick. When kids are overly important to their parents, it's a burden upon the kids. Parents need to lead by example: 'I miss you, but I have my own life.' It's healthier for kids to see that."
In addition to all the photo-sharing obligations, camps are dealing with a whole new world of care packages. Back in the day, campers might have gotten a handwritten letter or two from home, along with a box of Nanna's homemade oatmeal-raisin cookies. In the era of Amazon Prime, camps have been overwhelmed by packages containing all kinds of prepackaged sugar bombs. Inevitably, the goodies lead to competition between kids and parents over who's getting and ordering the best swag.
Of course, camps have dealt with the intrusion of technology for decades. Once upon a time, the only option for families to communicate with campers was the U.S. Postal Service. Eventually, though, parents began calling in to camp office phones to request a check-in with their little ones, which led many camps to reserve the phone for true emergencies. By the early 2000s, when Mom and Dad started emailing notes so counselors could leave printouts on camper's bunks, many camps banned the practice (or at least insisted that campers reply with handwritten letters). And after kids began showing up with cell phones and tablets, counselors quickly learned to lock the devices up. The wilderness-themed Camp Manito-Wish, a YMCA property in Wisconsin, holds a "brown bag ceremony" on the first night, when kids place all their tech things in bags that are stowed until they go home. Not surprisingly, some families find ways around these kinds of efforts. Lyons told me that at a camp her son attended in New Hampshire, a worried grandmother had helped a camper smuggle a phone past counselors by stashing it inside a teddy bear. 
No one is arguing that camps should ditch all technology. Most traditional ones now rely on medical-records software that can save lives in an emergency. If a dozen kids are on a ten-day wilderness trip, the trip leader should have a satellite device and a cell phone in their kit. And while kids should be hard to reach at camp—that's why you sent them—camp managers shouldn't be, and they usually aren't. One director I spoke to at a camp in the Midwest told me that she always has her phone on her during sessions. Sleepover camps also have as much right as any business to market themselves on social media with attractive photographs.
The problem occurs when unnecessary technology compromises the core benefits of camps, which happens even when it's deployed with the best of intentions. Rodney Rice, the tech veteran who founded Waldo Photos, insists that his company reduces stress in parents by allowing them to quickly see that their child is doing just fine. The cofounder of HomeAdvisor, a digital platform that helps you find local professionals for all manner of home-improvement projects, Rice launched Waldo in January of 2016 after getting frustrated while combing through online galleries to find photos of his kids at camp. He points out that Waldo is secure: set your preferences accordingly, and only you and your immediate family will ever see images of your child. "I believe Waldo is breaking that manic cycle," says Rice. "Parents are going back to living their lives and leaving it up to Waldo." 
That all sounds reasonable enough, but Lyons and other psychologists argue that the healthiest thing parents can do for themselves and their children is to back off and have some faith that camps know what they're doing. "The facial-recognition-software crowd has it backwards," says Lyons. "They see themselves as part of the solution, and I see them as part of the problem." 
Ultimately, it's up to camps to navigate this divide, a challenge made all the more difficult by a global health crisis that has everyone more anxious about safety. The most thoughtful camp managers I spoke to are accommodating anxious parents while shielding campers from all the worrying. "I'm now consumed with parent communication," says Sam Kennedy, camp director at the wilderness-themed Camp Kieve for Boys in Maine. "It's my job, and I relish it because it's preventing the kids from being consumed." 
As any family that's spent months sheltering in place can testify, it's the lived experiences with peers that matter most to kids over the age of eight or nine. That's how humans evolved to wade through adolescence, and it's something today's children are now desperate for. "I can't think of a worse thing to do to a generation of kids than to prohibit their physical contact with friends, reduce their contact with nature, and replace those things with a massive dose of screen time," says Matt Pines of Maine Teen Camp. 
Which means that when summer camps return in the years ahead, the focus really needs to be on creating a space for kids to be together without having to look over their shoulders to see if the cameras are watching. More than ever, they deserve the chance to get dirty, get into trouble, and solve their own problems. 
Lead Photo: patat/iStock
Trending on Outside Online