Outside Staffers' All-Time Favorite Books to Give
For thoughtful holiday gifting, these are our no-fail, instant-gratification picks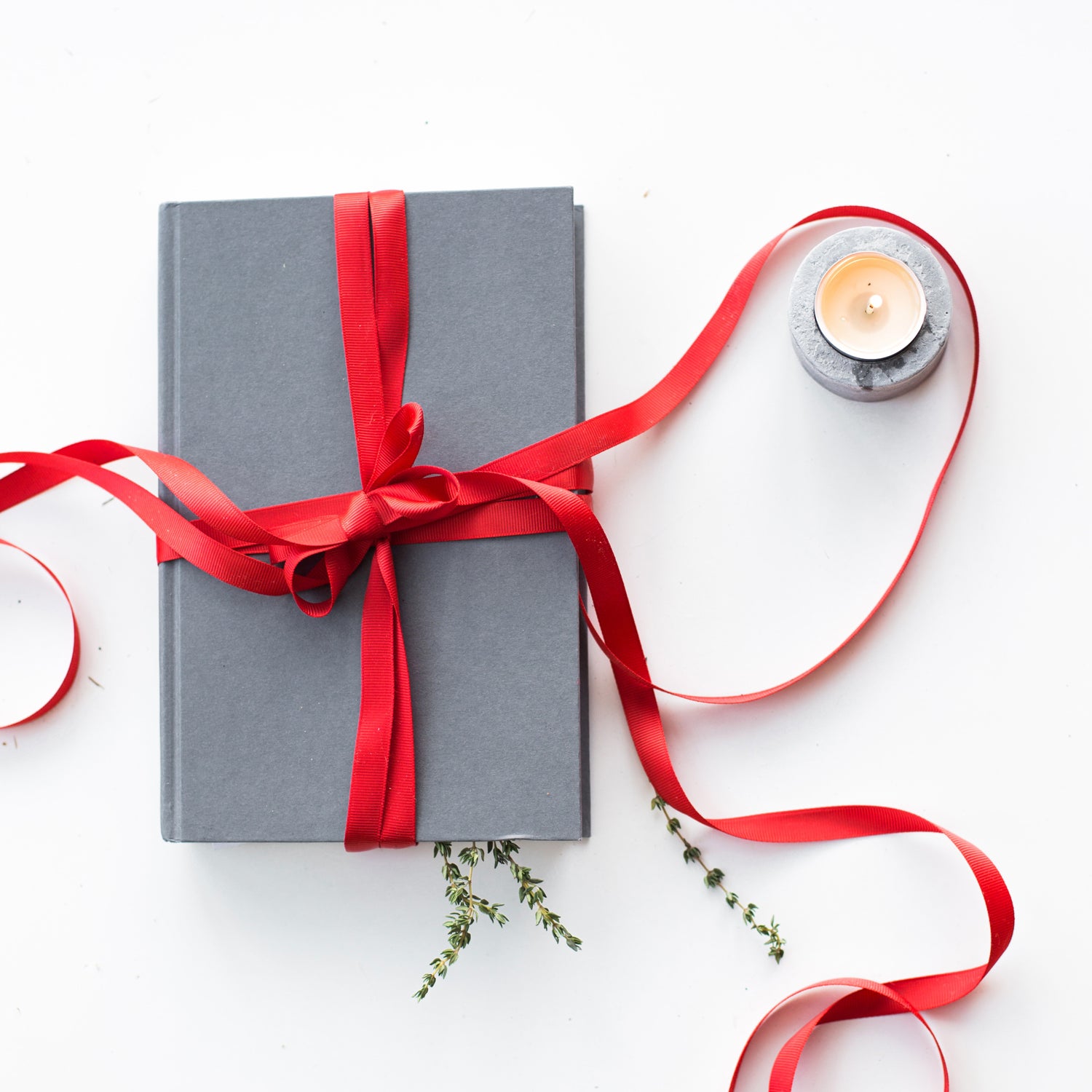 Heading out the door? Read this article on the new Outside+ app available now on iOS devices for members! Download the app.
If you're the gift-giving type, you may be stressing right about now. How does one give thoughtfully to the important people in their life while holding down a full-time job? What object could possibly convey how much you care and not end up in the donation box months later? The easiest answer is always books. (Even for those in your life who aren't even old enough to read. They'll appreciate it one day!)
In honor of this most thoughtful gift category, we asked Outside staffers to share their all-time favorite books—the literature and coffee table tomes so good they want to wrap them up and give them to everyone they know. Now you can, too.
---
'Welcome to the Goddamn Ice Cube,' Blair Braverman
I love this book because of Blair's beautiful writing and storytelling skills, of course, but I love it even more because it's a reminder that there are so many strong, smart, badass women in the outdoor world. And especially nowadays, I think we could all use this reminder on a daily basis.
—Abby Wise, online managing editor
---
'The Art of Fermentation,' Sandor Ellix Katz
If your loved one dreams of a kitchen peppered with quietly bubbling fermentation projects, they need The Art of Fermentation by Sandor Ellix Katz. It's packed with the science and history behind practically every cultured food and drink anyone could possibly want, all thoroughly researched and delightfully written. It definitely helped me save my kombucha SCOBY (symbiotic culture of bacteria and yeast) from a life of vinegar production (she needed more oxygen!) and gave me the courage to try cheesemaking (it's slightly less hard than it looks!). Alternatively, for brand-new beginners: Katz's Wild Fermentation paired with a case of wide-mouth canning jars and this Easy Fermenter lid set.
—Aleta Burchyski, senior copy editor
---
Fancy Books by the Folio Society
There are books (which, obviously, we love), but then there are books you want to show off at dinner parties and pass on to your kids. The Folio Society makes the latter kind. From ultra-high-end paper to ridiculously intricate artwork, the company makes objects that look as good as the words read. Two picks: Moby-Dick and The Quest for the Northwest Passage. Both are pricey, but they're bound to be the coolest book you've ever given.
—Jonah Ogles, articles editor
---
'The Naturalist's Notebook: An Observation Guide and 5-Year Calendar Journal,' Nathaniel T. Wheelwright and Bernd Heinrich
I just edited a beautiful story by Bill Donahue about the naturalist Bernd Heinrich and am inspired to connect more deeply to my little patch of land. This is a perfect gift book for beginning your own journey of tracking the life that passes through your own slice of earth, whether rural or urban.
—Elizabeth Hightower Allen, features editor
---
'Rock Climber's Training Manual,' Michael L. Anderson and Mark L. Anderson
I can't believe I'm sharing this, honestly. This is rock climbing's best-kept secret. If you're serious about climbing (read: absolutely obsessed) and trying to get strong (I mean like, Ondra-strong), nothing will get you closer than the training routines and diet plans in this guide.
—Jenny Earnest, assistant social media editor
---
'Wanderlust: A History of Walking' by Rebecca Solnit
I am quick to recommend and gift any of Solnit's books, but Wanderlust, one of her earlier works, is ever relevant. It's always worth a reminder that in our increasingly busy and connected lives, the act of walking is one of our simplest forms of tuning into our thoughts and our world. Solnit beautifully traverses through the historical, cultural, and philosophical meaning of walking—it's impossible to read this book and not want to be outdoors.
—Anika Murray, assistant art director
---
'Best American Travel Writing'
Each October, I snap up the Best American Travel Writing, a series edited by Jason Wilson. In the past 17 years, these annual anthologies have included reporting by pretty much every writer I admire—Ian Frazier, Pico Iyer, David Sedaris, Elizabeth Gilbert, and Patrick Symmes, to name just a handful—as well as 37 articles that first appeared in Outside. Their assignments have taken them on unique adventures to places both remote and familiar, horrific and romantic, the products of which are wonderfully crafted and compelling stories about life. Next to a plane ticket to somewhere new, these publications are the best thing as far as travel gifts go.
—Tasha Zemke, copy editor
---
'Training and Race with a Power Meter' by Hunter Allen and Andrew Coggan
Training and Racing with a Power Meter isn't exactly fine literature. But it's the single most helpful book to buy if you're an aspiring cyclist. Hunter Allen and Andrew Coggan ushered in the era of training with power when they released this book in 2010. And it remains the bible for coaches and cyclists to this day.
—Scott Rosenfield, digital editorial director
---
'Understories: The Political Life of Forests in Northern New Mexico,' Jake Kosek
Many of us just assume nature is a good thing. It's something to be valued and protected. But in this book, author Jake Kosek makes us think a lot deeper about the notion of nature. This word and definition have a complicated past that's directly tied into the history and identity of this country. And the story is not all warm and fuzzy. I won't spoil it for you, but with chapters like "Smokey Bear Is a White Racist Pig," you'll come away with a much deeper and complicated understanding of what nature really is.
—Jakob Schiller, marketing manager
---
Arboreal Coffee Table Books
Whenever I doodle, it's always a tree, with broad branches and a wide, spreading canopy. Judging from these art books, I'm not the only one with an elemental connection. Wise Trees, by Diane Cook and Len Jenshel, and The Oldest Living Things in the World, by Rachel Susan, introduce us to the eldest statesmen, from the Oklahoma City survivor tree, the American elm that survived Timothy McVeigh's 1995 bombing, to India's Bodhi Tree, a descendant of the original that enlightened the Buddha. I also love The Life and Love of Trees by Lewis Blackwell.
—E.H.A.
---
'Running with the Buffaloes: A Season Inside with Mark Wetmore, Adam Goucher, and the University of Colorado Men's Cross-Country Team,' Chris Lear
Following the 1998 Colorado University men's cross-country team over the course of the season as they vie for NCAA glory, this book will inspire awe and ignite your drive whether you're a seasoned marathoner or you just completed your first 5K.
—Ben Fox, assistant editor
---
'A River Runs Through It and Other Stories,' Norman Maclean
It may be a cliché to pick Norman Maclean's A River Runs Through It and Other Stories as my favorite piece of outdoor literature, but for me the best bit isn't the pensive brothers navigating adulthood and some of Montana's best trout streams. It's the "Other Stories." There are two, to be exact, and both are brimming with Maclean's almost spiritual love of nature and some of his best prose.
—Nicholas Hunt, assistant editor
---
'Coming Into the Country' by John McPhee
"People in the Lower Forty-Eight do not understand Alaska," one resident tells the New Jersey-born McPhee during his travels. Thank goodness this didn't stop him from trying. Soft-spoken and relentlessly curious, McPhee earned the respect of locals and outsiders alike with his 1977 portrait of the Last Frontier and its evolving culture, drawing on hundreds of interviews with bush pilots, back-to-the-landers, Juneau lawmakers, miners, and fisherman, in an effort to get his head around the Union's biggest and wildest state. 
—Reid Singer, associate editor
---
'Sing, Unburied Sing,' Jesmyn Ward
Sing, Unburied, Sing isn't particularly Outside-y, but it is one of the very best books I've read in a long time. New Orleans author Jesmyn Ward writes about the landscape of rural Mississippi in a hauntingly beautiful way. She also creates one of the all-time best characters in fiction, 13-read-old Jojo, a gifted kid who understands animals and can see the dead. This is a deep-thinking story about the meaning of home and love and time, mixed in with some biting racial commentary. I'm getting it for at least half the people on my Christmas list.
—Axie Navas, executive editor
---
'What Color Is Your Parachute?' Richard N. Bolles
In many ways, I owe my job at Outside to this book. After graduating from design school, I was a little unsure about what my next step would be. I identified as a graphic designer my entire life, and yet the skills I most loved to use didn't always match up with that. For anyone looking for their next career move or feeling a little lost professionally, I highly recommend picking this up and committing to the flower exercise. (Just read it!)
—J.E.
---
Favorites from Outside Contributors
There's no one I'd rather be on a road trip through the West with than Ian Frazier. His Great Plains book remains an American classic and will make you feel like you're right there with him. And then there's the ocean, where Susan Casey is more fish than human. Her book The Wave is an depth and palm-sweat-inducing adventure around the world to find rogue giants that topple massive ships and thrill crazy surfers. And I'd be remiss not to mention another favorite writer, Steven Rinella, and his book The Complete Guide to Hunting, Cooking, and Butchering Wild Game. His Meat Eater show on the Sportsman Channel is a cult favorite. Trust me: Nobody knows how to cook up an elk filet better than Rinella.
—Mary Turner, deputy editor
---
'Savages,' Joe Kane
One of my favorite books is Savages, which follows a Huaorani tribe's fight against oil companies in the Ecuadorian Amazon. It's a gripping narrative by itself, but the story's characters are what makes it so compelling. Unlike many authors who write about indigenous groups, Kane avoids exoticizing his main protagonists, and it doesn't take long to grasp the title's irony. By the end, Moi, who leads the tribe's efforts against oil exploitation, is as fascinating as the Huaorani's plight is infuriating. That's a rare feat in exposé journalism, where the crisis usually overshadows the characters.
—Will Ford, editorial fellow
---
'The Wolf Border' by Sarah Hall
Hall's 2015 novel follows an Idaho-based biologist as she returns to the remote, rural corner of Northern England where she was brought up, and where an eccentric aristocrat has recruited a group of experts to reintroduce the grey wolf. Like her main character, Hall is as comfortable with American forest rangers and wildlife biologists as she is with aging earls. And she has a special gift for depicting the always-tense relationship between nature and human beings who decide to tinker.
—R.S.