National Parks Have a Noise Problem
And Charles Lindbergh's grandson thinks he's found a quieter way to fly
Heading out the door? Read this article on the new Outside+ app available now on iOS devices for members! Download the app.
There are more than 200,000 sightseeing flights—including helicopters and small planes—over the parks every year. And while the views are spectacular, the noise isn't. The National Park Service has been concerned about the racket, and its effects on wildlife and visitors, since the 1970s. The agency has limited the number of flight paths, reduced the quantity of air tours, and offered incentives to operators who convert their aircraft to quieter technology. But the problem continues to disrupt wildlife and visitor experiences. 
National Parks Centennial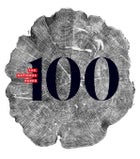 100 reasons to love the parks
(and a few things we'd improve)
Erik Lindbergh, grandson of Charles and Anne Lindbergh, may have a way to fix that. The pilot and entrepreneur founded Powering Imagination in 2013 to develop the first electric airplane, a technology that could someday be used for tours over national parks. 
Powering Imagination partnered with the Museum of Flight in Seattle to help graduate students from the Embry-Riddle Aeronautical University in Daytona Beach, Florida, design an extremely light (1,700 pounds), 52-foot, 100-horsepower two-person prototype that can soar in near silence. They're calling it the e-Spirit of St. Louis, and in September 2017 they'll run the first test flight—Lindbergh hopes it will occur over the Grand Canyon. (He'll also need to obtain FAA experimental certification for the plane.)
"I love helicopters and airplanes, but I definitely want them to become clean and quiet," says Lindbergh. Touring aircraft, he says, are ideal for electric power, because they don't need to go as fast or as far as commuter planes. 
Currently, the students are integrating battery packs, developing new software, and creating special propellers for the prototype aircraft. Within ten years, Lindbergh wants to see the release of an eight- or ten-person quiet plane with a 500-horsepower electric motor. 
"The amazing potential is that it will be much quieter for passengers," says Kurt Fristrup, a scientist in the Park Service's Natural Sounds and Night Skies Division, which studies noise impact. "And they'll have the knowledge that they're not disturbing the land below."