11 of Our Favorite Holiday Beers
Why yes, tidings of comfort and joy can come in bottle form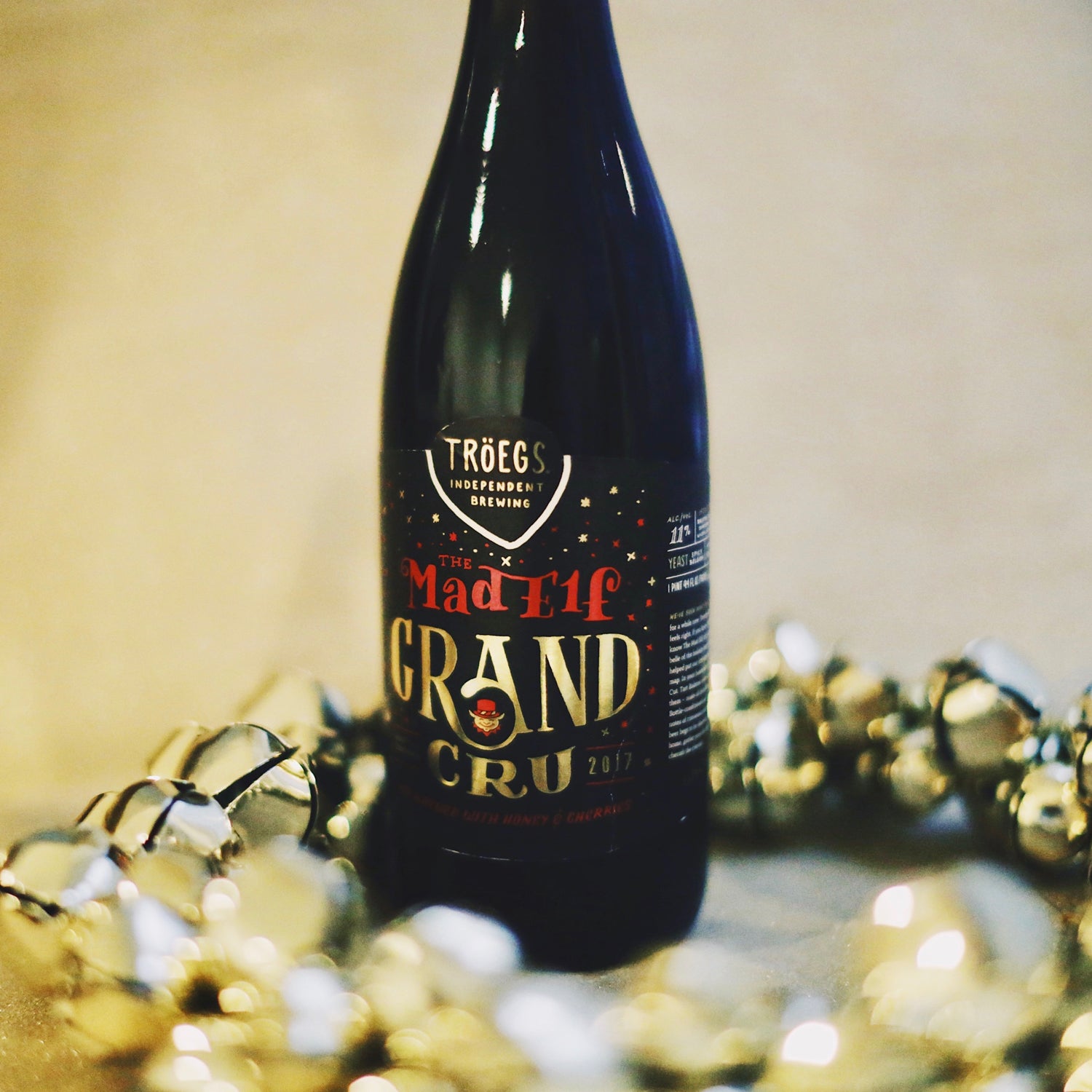 Courtesy Tröegs(Photo)
Heading out the door? Read this article on the new Outside+ app available now on iOS devices for members! Download the app.
If you ask us, it's the most wonderful time of the beer year, with brewers bestowing gifts of rich imperial stouts, piney IPAs, and homey farmhouse ales upon us. For those of you behind on your shopping, or those just bracing for extended time with in-laws, bring this list of very nice beers with you to the liquor store and have your gift giving covered in a flash.
Stone Brewing Xocoveza
This mocha stout has a cult following—so much so that what was supposed to be a one-time offering has become a yearly tradition thanks to lots of fans demanding it on Twitter. Xocoveza is the beer equivalent of Mexican hot chocolate: a well-constructed stout with the addition of cocoa, coffee, and spices like cinnamon and nutmeg. The final additions of a few pasilla peppers gives the beer a kick of heat that goes straight to the back of your throat.
Samuel Adams White Christmas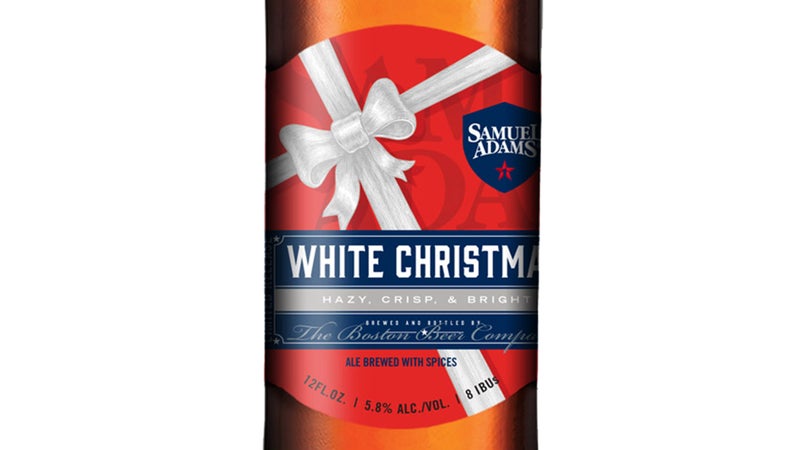 In the event you need a respite from stouts caloric enough to count as dinner, reach for this unfiltered white ale. Brewed with spicy cinnamon, nutmeg, and orange peel, it's just festive enough without being all in-your-face, mistletoe-and-tinsel-explosion Christmas-y.
Tröegs Independent Brewing Mad Elf Grand Cru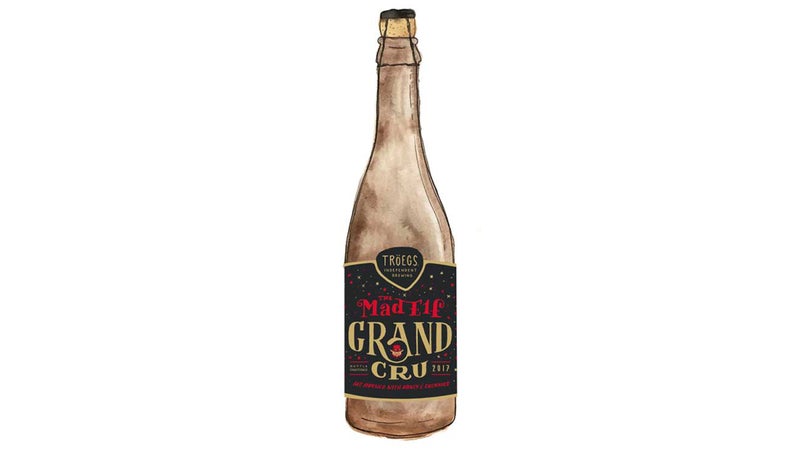 Tröegs, based in central Pennsylvania, has put out a Christmas beer under the Mad Elf label for many years, but this year's bottle-conditioned special release is new. It's finished with tart cherries, demerara sugar, and wild honey, and uses three malts and Belgian yeast, which brings just the right amount of funk to the whole thing.
Anchor Christmas Ale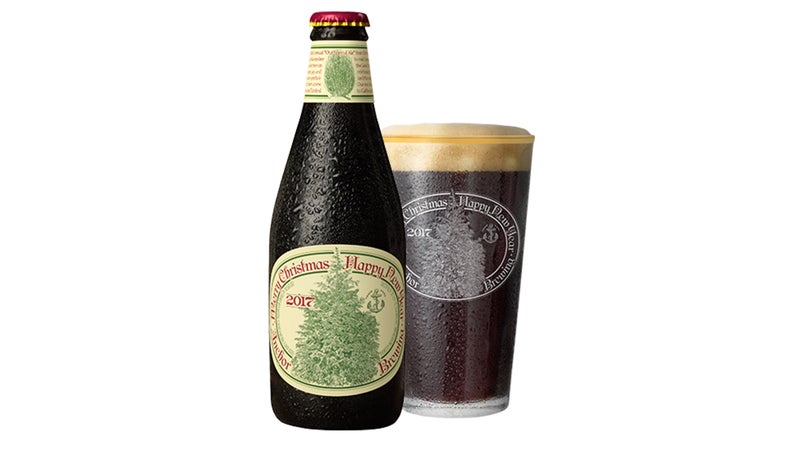 The recipe for this seasonal has changed every year for the past 43 years it's been brewed. One thing that hasn't change is that the recipe is a closely guarded secret. The concoction for 2017 is a dark spiced ale with notes of toasted nuts, toffee, and chocolate. A deep herbaceous undercurrent makes this not your average chocolate-y ale.
Schmaltz Brewing Company Chanuka, Hanukkah Pass the Beer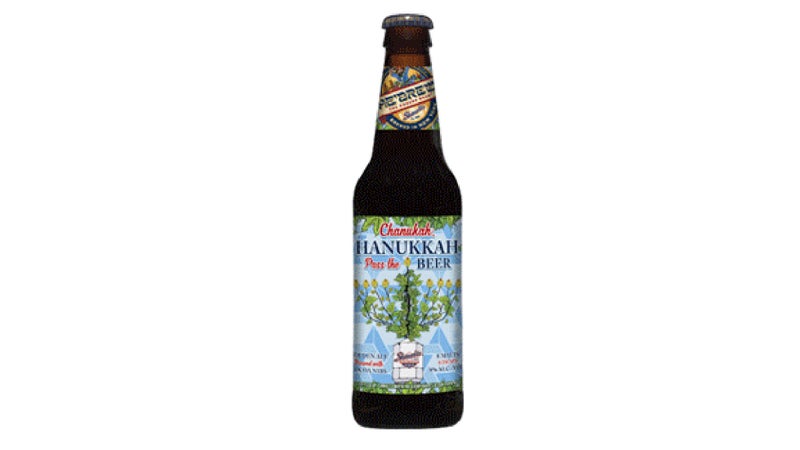 Made with eight malts, eight hops, and coming in at an even 8 percent ABV, we're hoping that this four pack miraculously lasts us eight nights. Caramel pils and honey malt plus Amarillo, Chinook, and Cascade hops create a golden ale that pairs surprisingly well with chocolate gelt.
Hardywood Park Craft Brewery Kentucky Christmas Morning Gingerbread Stout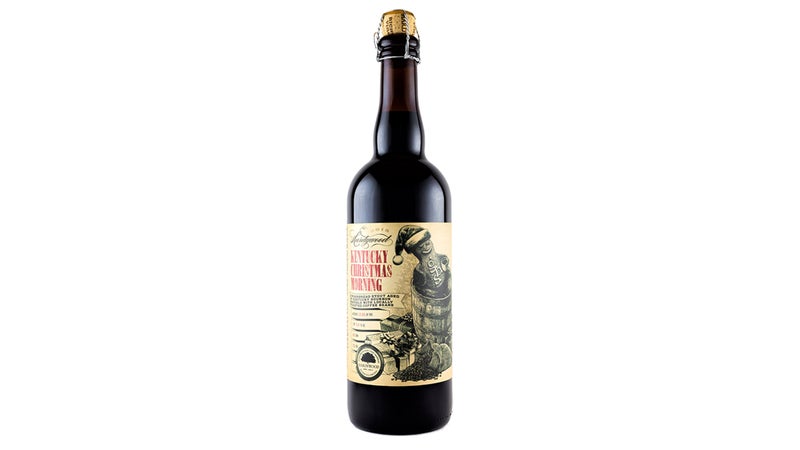 When first released in 2014, Hardywood's gingerbread stout earned the exceedingly rare 100-point rating from the beer snobs over at Beer Advocate. Since then, the Richmond, Virginia, brewery has been perfecting the ginger- and honey-heavy recipe. Hardywood releases eight different iterations over the holiday season, though some are only available in the local taproom. The Kentucky Christmas Morning release, finished in Kentucky bourbon barrels with locally sourced coffee, is the version we're most stoked on.
Sweetwater Brewing Company Second Helping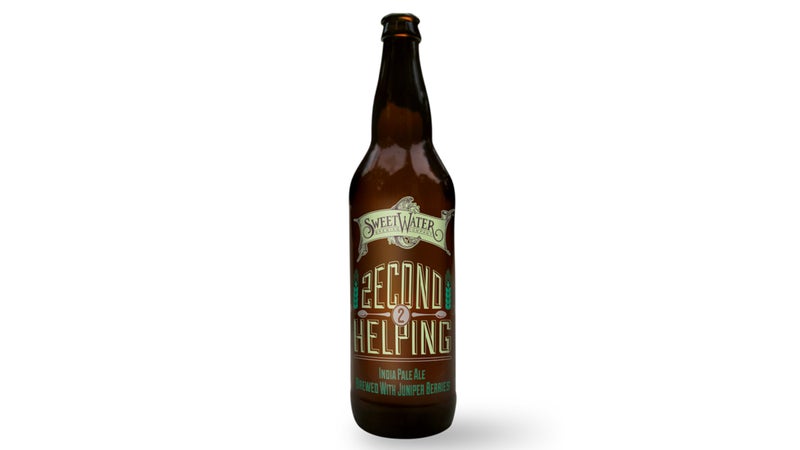 Give back to the bartenders who take such good care of you all season long by grabbing a six-pack of Second Helping. One hundred percent of the proceeds from this beer go to the Giving Kitchen, an organization that helps service-industry workers who have fallen on hard times. Beyond doing a good deed, you also get a good beer. The 7.6 percent ABV IPA gets extra pine notes from two additions of juniper berries, one done in the brewhouse and one during a final dry-hopping. (This beer hits shelves January 1, so it's not technically a Christmas beer, but it will give you something to look forward to in the dreary month of January.)
Full Sail Brewing Company Wassail Winter Ale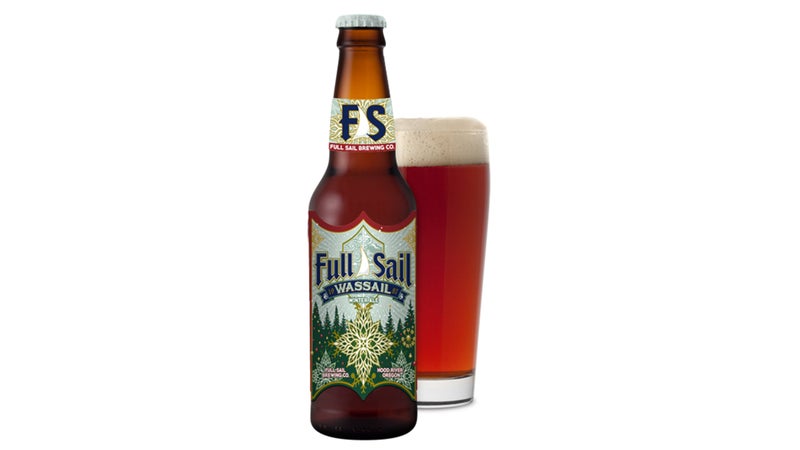 This Christmas favorite has won 13 gold medals at brewing competitions over the years, so we're not the only ones who dig it. Wassail Winter Ale pours out in the same mahogany hue as Santa's sleigh, with the perfect light, foamy head. Caramel and dark chocolate malts give the ale its low bass line, while a sprinkling of hops remind you that this is a Pacific Northwest brew through and through.
Freemont Brewing B-Bomb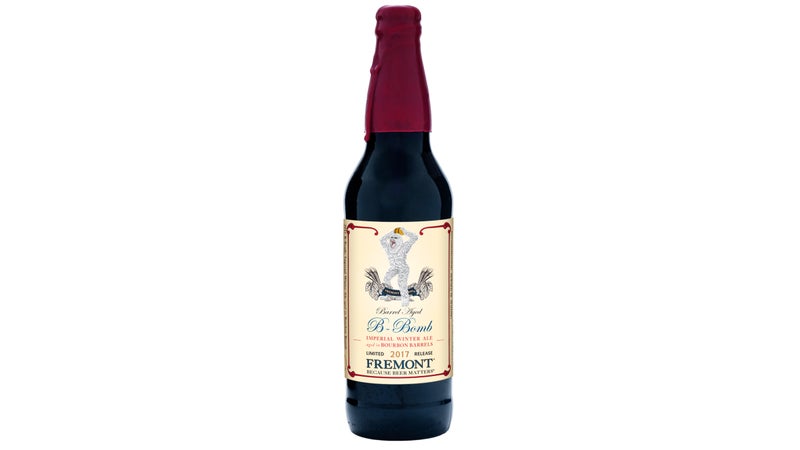 The beer formerly known as the Bourbon Abominable is now just the B-Bomb. Literally naming your beer "the bomb" takes a certain amount of confidence, but in this case the title is deserved. The bourbon-barrel-aged imperial winter ale is a raging 13 percent ABV that drinks smoother than it should. Expect lots of dried fruit and booze on your palate, but with plenty of cocoa and wood flavors to temper things. Again, if you can't wait, go ahead and crack this open now. But if you can age it for a year or two, the B-Bomb is only going to get better.
Avery Brewing Old Jubilation Ale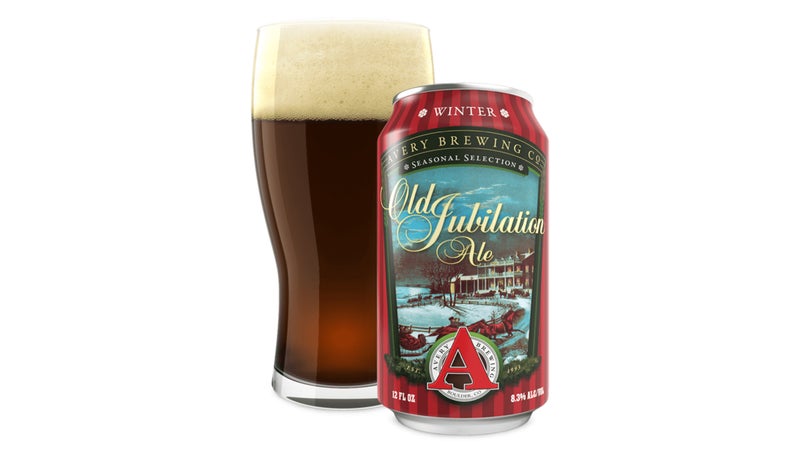 Fans of malt, this English strong ale is for you. Five roasty-toasty malts combine to make this a true winter warmer. The Boulder, Colorado, brewery proudly boasts that there are no spices or other foofie ingredients to take away from the hazelnut and toffee goodness. Just malt, more malt, and a touch of Bullion hops to round things out.
Samuel Adams Utopia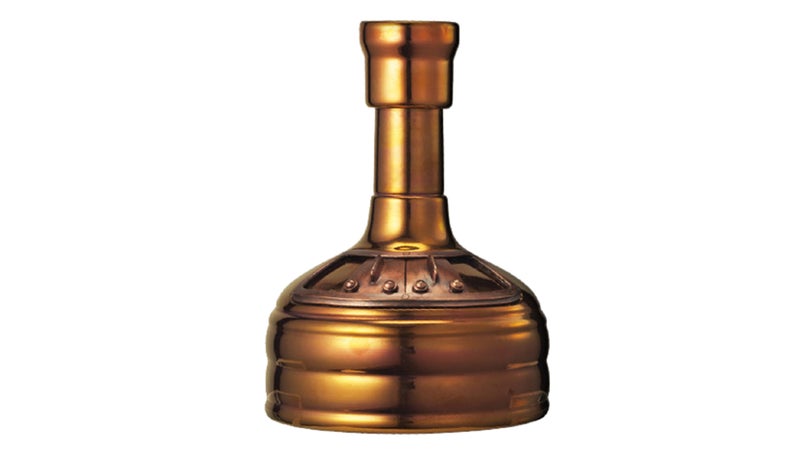 If you can get your hands on one of the 13,000 bottles hitting shelves this year, no one will hold it against you for not gifting it away. At 28 percent ABV, even though Utopia utilizes hops, malt and barley, it has more in common with a fine port than with the slop you get in a $5 pitcher special. This year's Utopia is a blend of vintages, with some of the barrels enjoying their 24th birthday before being tapped. It should continue to age well, too, so if you have more restraint than we do, you can always save it for a special occasion.
Lead Photo: Courtesy Tröegs
Trending on Outside Online