The Best CBD-Infused Snacks
A new crop of CBD food is aimed directly at helping athletes—and it tastes good, too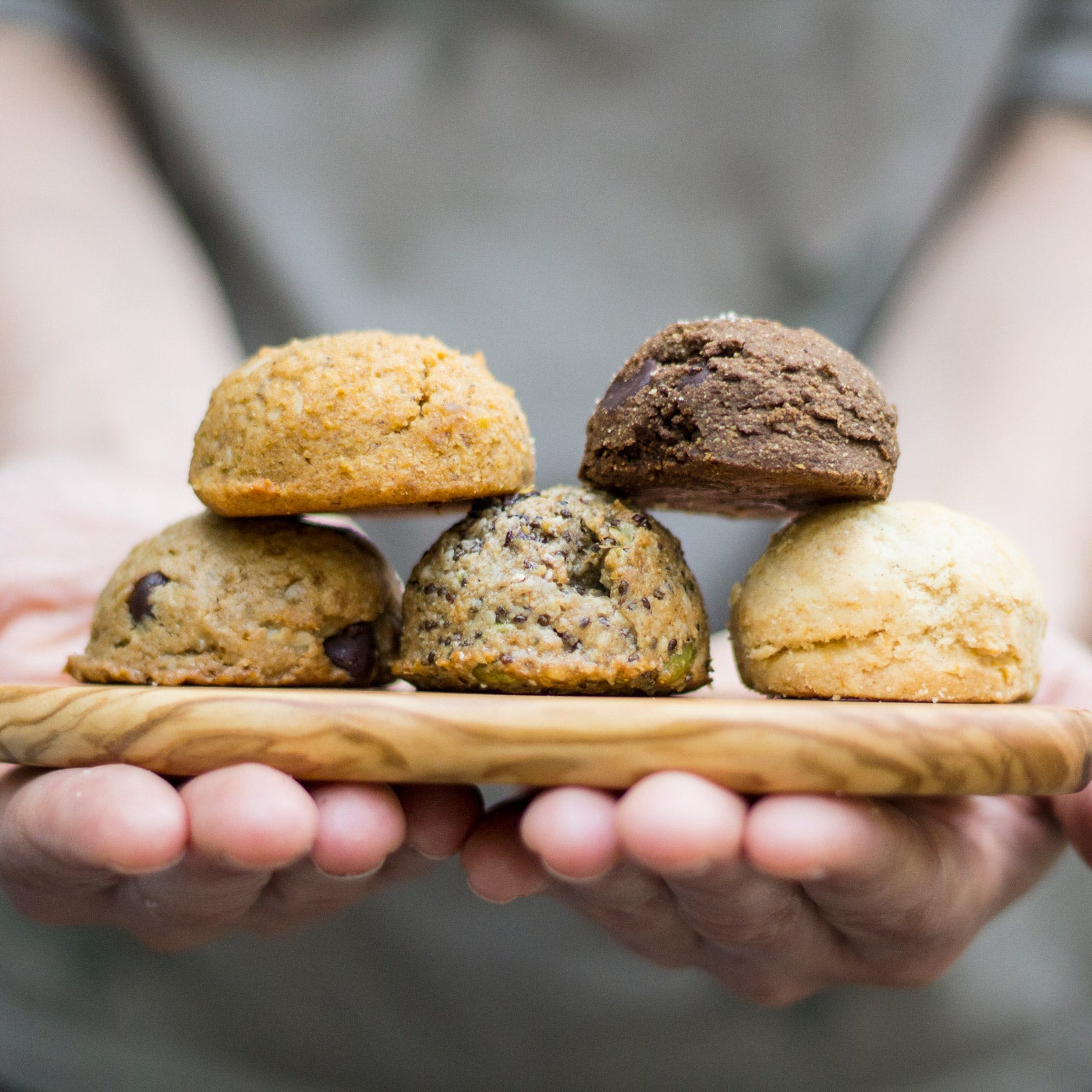 Heading out the door? Read this article on the new Outside+ app available now on iOS devices for members! Download the app.
More and more athletes are swapping their post-workout ibuprofen for CBD—or cannabidiol—one of the nonpsychotropic cannabinoids found in marijuana. That's probably a good thing, since nonsteroidal anti-inflammatory drugs aren't side-effect-free.
CBD advocates claim that it reduces inflammation and anxiety. "There's been a lot of interest in CBD with athletes for a long time, but now things are more open than they have been," says retired pro cyclist Floyd Landis, who owns the Colorado-based Floyd's of Leadville CBD store. He adds that a lot of his clientele are athletes seeking a plant-based approach to managing the aches and pains that come from training. We asked Landis to walk us through what you need to know before loading your shopping cart with CBD treats.
CBD won't get you stoned, and it won't give you the munchies. However, it likely will mellow you out. I ate two CBD-infused granola bars in a one-hour period while testing for this story, then spent time on the internet without feeling a single ounce of rage.
There's still a fair amount we don't know about what CBD can do. "There are limited available large-scale studies in the U.S.," Landis says. For years, the feds were unwilling to fund research because cannabis was illegal, and large, long-term studies take time. "Israel has been more lax about it and has allowed more studies," says Landis, adding that what we know from those studies is that CBD has anti-inflammatory properties. It may also have anti-anxiety benefits, which is why some athletes nibble CBD protein bars before big events.
Unlike THC-laced edibles, you won't have a horrendous experience if you take too much CBD, but you will waste your money. Like any painkiller, start with the lowest possible dose and take more as needed. Landis suggests starting with 25 milligrams.
Hemp buds, which is where CBD is found, can have a skunky, bitter flavor. If that's not your jam, find a product with CBD isolate. "It's a white powder removed from the plant," Landis says. You get the same effect without the flavor.
Hemp seeds, while a great source of protein, do not contain CBD. Landis says this is a common misconception, and some marketers push hemp seed oil as having CBD-like benefits.
As for whether CBD will show up on a drug test, that's complicated. Isolate products have all traces of THC removed, and most drug tests are specifically looking for THC. However, full-spectrum CBD products, which are made from whole hemp buds and contain a range of cannabinoids, may contain trace amounts of THC. If you think you may be tested, proceed with caution.
Here are our favorite CBD snacks.
Laka Living Entrepreneurs Guap Sprouted Almond Butter with CBD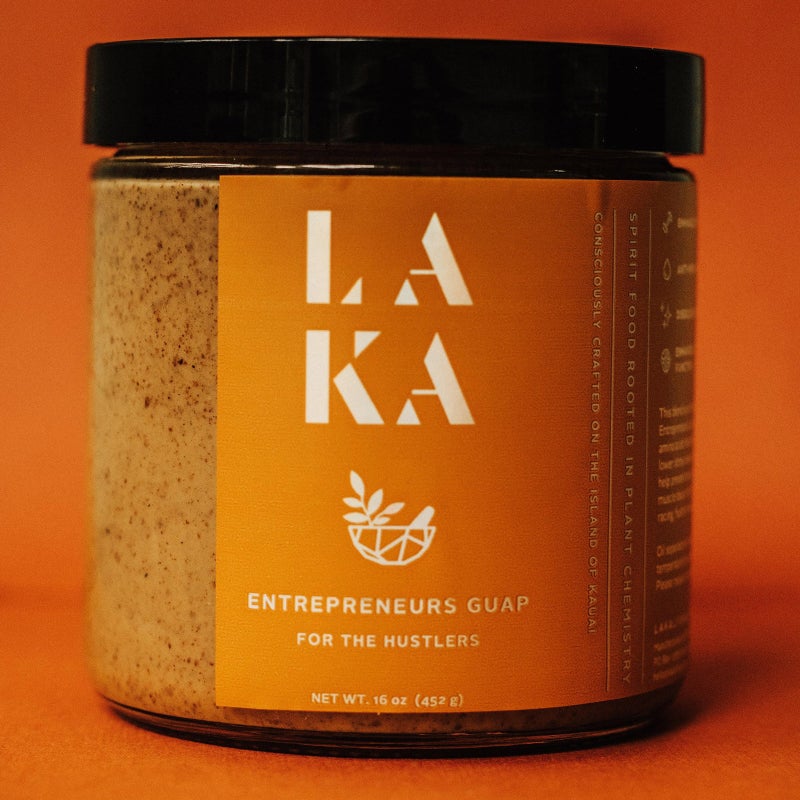 The packaging makes a lot of bold claims, from boosting creative power to enhancing sex. I cannot speak for either of those, but I do know that this almond butter is chock-full of protein, healthy omega-3s, and 15 milligrams of CBD per tablespoon. It's made with organic ingredients, contains no sugar, and has Hawaiian sea salt. And it's pricey. At $128 for 16 ounces, you may not be able to chill out knowing how much that tablespoon of goodness cost.
---
Snaac CBD Protein Bars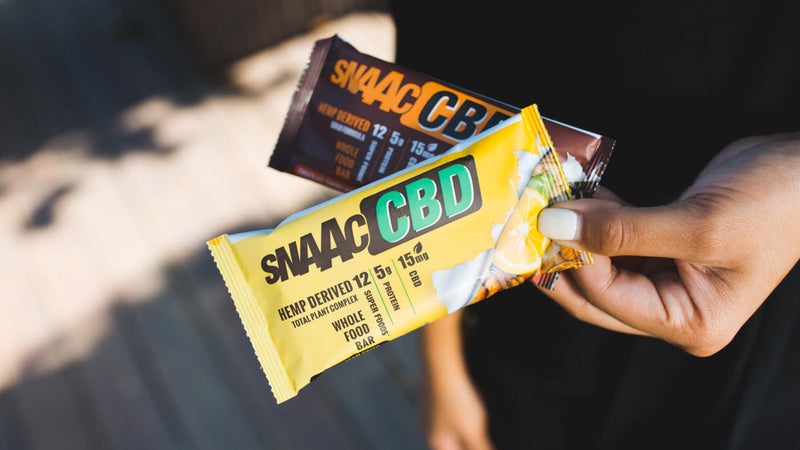 Snaac uses full-spectrum CBD and other organic ingredients, including hemp seeds, almond butter, oat flour, and flaxseed. Right now, Snaac is making two flavors: cherry chocolate and lemon cream crisp. The lemon is the real winner—it's like a totally blissed-out Lemon Zest Luna Bar. I downed one for breakfast one morning and made it through an hour-long conference call without a single feeling of ill will toward my colleagues. Full-size bars contain 15 milligrams of CBD; the company also offers mini bars with four milligrams. $64 for a box of eight bars.
---
Floyd's of Leadville CBD Isolate Recovery Protein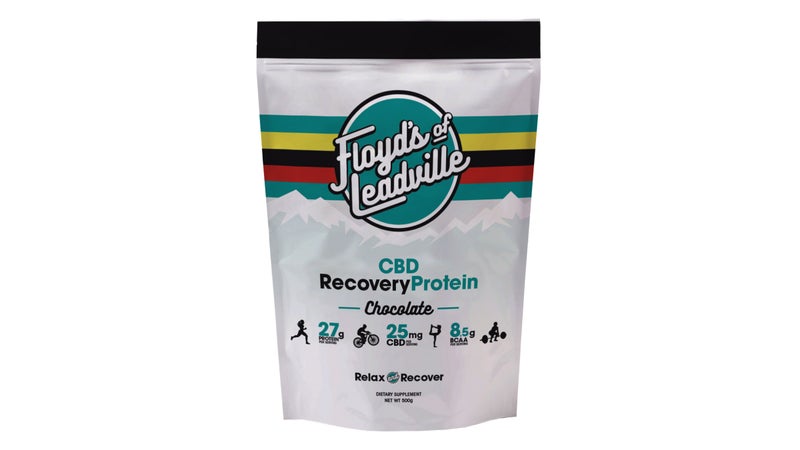 As far as protein powders go, this one is pretty tasty. Available in vanilla or chocolate, both are made with high-quality ingredients like organic vanilla beans, raw cacao, and organic whey protein. The flavors taste good, and the texture isn't gritty. Both have 25 milligrams of CBD per serving. Landis mixes his with water, though it's equally good with milk or thrown into a smoothie. Some of Landis's employees mix the vanilla powder into a white Russian cocktail. (I have not tried this option.) $40 for a ten-serving bag.
---
Oleo CBD Coconut Drink Mix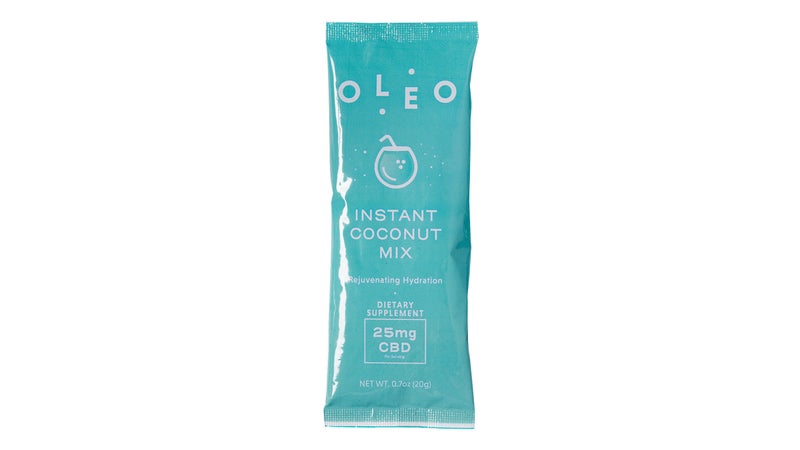 Seattle-based Oleo makes a range of drink mixes with CBD, but the coconut water is the best one we tried. Like regular coconut water, it has plenty of potassium and a light flavor without a lot of calories (70 total per packet). But it also has 25 milligrams of CBD. Mix the packet with cold water, give it a quick stir, and pretend you're on a tropical island. I chugged one after an evening interval run and slept soundly all night. $4.50 for a single serving.
---
Evo Hemp Bars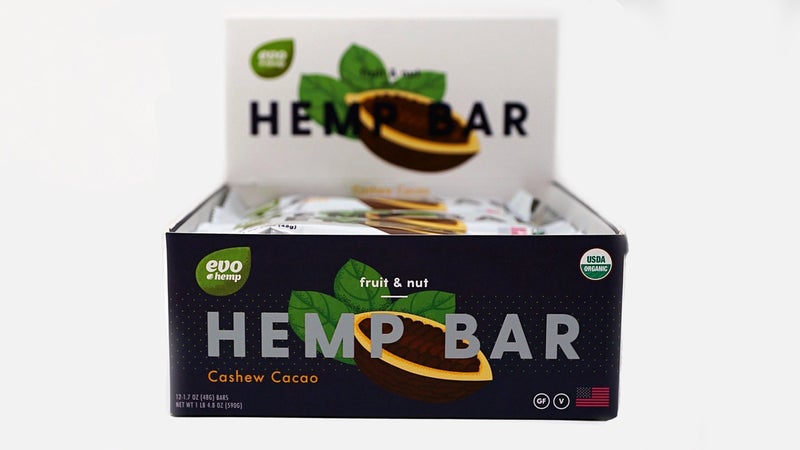 Athletes in Boulder, Colorado, are hooked on this company's hemp seed protein shakes and bars, and now a few of the bars finally include CBD. Currently, Evo has three flavors of CBD bars: chocolate chip cookie dough, brownie chip, and mocha chip. Each has 12 grams of protein from hemp seeds and cashew butter and ten milligrams of CBD. One cool thing about Evo Hemp is that it sources its hemp from the Pine Ridge Reservation in South Dakota, where it is grown sustainably by Native Americans. $3 per bar, available December 1.
---
Moon Man's Mistress CBD Cookies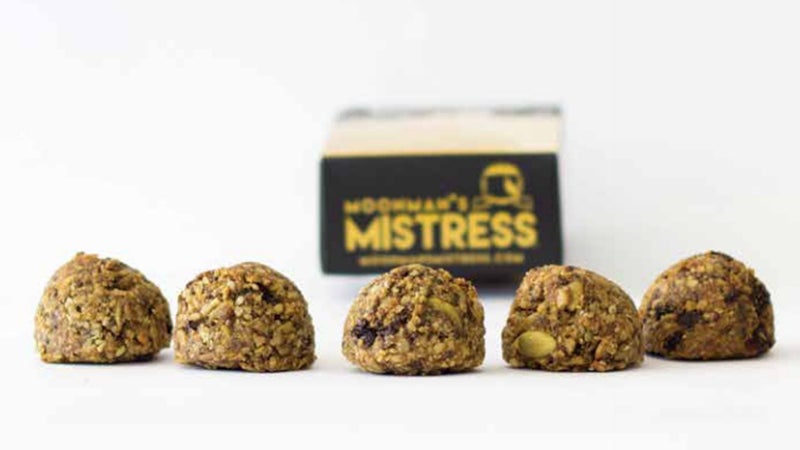 This San Francisco–based, nutrition-forward company makes cookies that contain both CBD and THC, but the THC dose is small—a ten-milligram cookie has one milligram of THC. The cookies are also light-years away, in terms of quality and nutrition, from the stoner brownies you ate in college. They're paleo; made from ingredients like almond flour, coconut oil, and maple syrup; and are more health food than junk food—though they don't taste like it. Right now, they're only available to lucky Californians, but wider distribution is coming in early 2019. $30 for a box of five cookies.
---
If you'd rather make your own CBD snack, start with something easy, like adding CBD oil to your favorite fresh juice. Celebrity chef and cyclist Chris Cosentino makes a morning elixir of carrot and turmeric juice, which he spikes with CBD oil.
CBD Orange Carrot Juice
Ingredients
4 to 5 large carrots
2 small oranges
4 to 5 fresh turmeric roots
5 to 25 drops of Floyd's of Leadville CBD oil (each drop has 1 milligram of CBD)
Directions
Juice carrots, orange, and turmeric.
Mix CBD oil into juice.
Pour into a glass and enjoy.
Lead Photo: Courtesy Moonman's Mistress