Booze Tastes Better in Ski Towns
Mountain towns are some of the best places to find award-winning craft spirits. These are our favorites.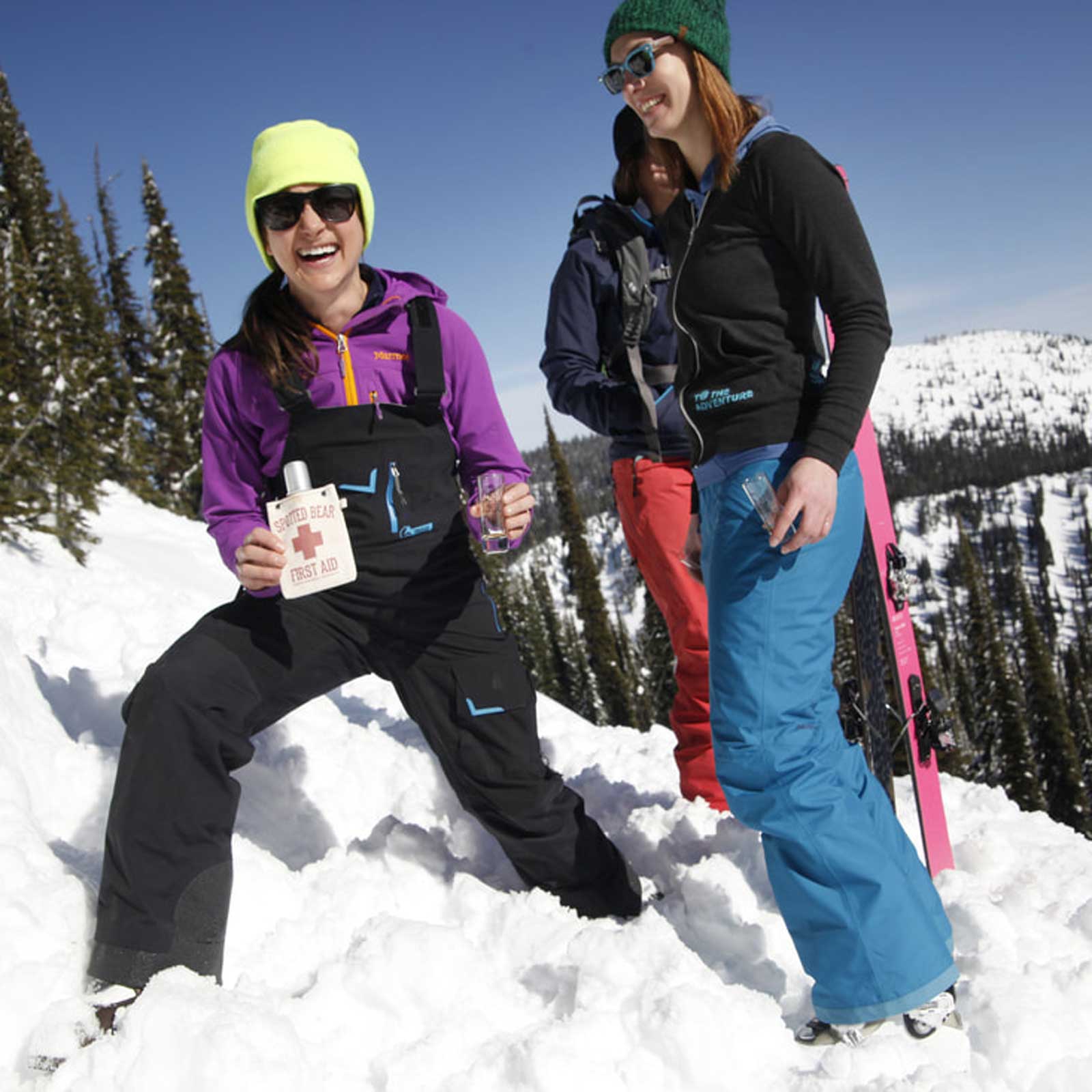 Heading out the door? Read this article on the new Outside+ app available now on iOS devices for members! Download the app.
Ski bums have been using the off-season to make booze for, well, ever. They're now being joined by entrepreneurs and master distillers who want to live in ski towns and catch powder days. There's another reason for making spirits at altitude: You end up crafting whiskey, rum, vodka, and gin with water from the very top of a watershed—before cow poo and road runoff contaminates it. "Sixty percent of any bottle of spirits is water," says Karen Hoskin, owner and founder of Montanya Distillers in Crested Butte, Colorado. "If we don't choose that ingredient as carefully as every ingredient, we are shortchanging our customer. We have the best water in the world up here in the Rocky Mountains at 9,000 feet."
Which is why mountain towns are now some of the best places to find award-winning craft spirits. In 2018, Breckenridge Distillery won the Innovator of the Year award in the Icons of Whiskey competition, and Montanya has taken home too many rum awards to list here. Several other distilleries are also rolling in the medals.
On your next ski trip, consider dropping by the nearest distillery. Most have formal tasting rooms, and some have cocktail bars and full-service restaurants. The ones that don't are usually happy to offer up tastes of their best goods. We rounded up a few of our favorites.
Breckenridge Distillery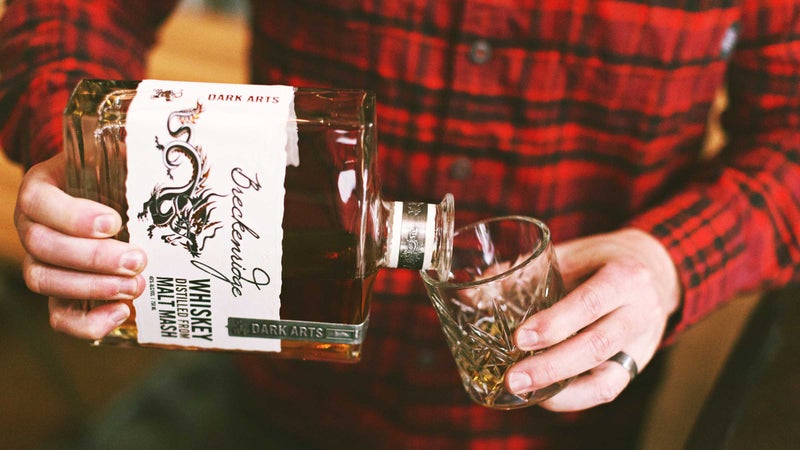 Breckenridge, Colorado
Breckenridge Distillery was founded by Bryan Nolt, a physician who cashed out his life savings (including his kids' college funds) to start his own whiskey company. Now, 11 years later, he has more than 100 employees and a lineup of top-notch bottles shipping nationwide. He chose Breckenridge for its water. "Our water source comes from snow melting off the Continental Divide and permeating through the mountains," Nolt says. "It's purity and high mineral and low iron content pairs magically with ethanol and lends a mouthfeel that I haven't found anywhere else." He adds, "Anything that doesn't melt, we get to ski on." Time your visit to catch a tour—they're free and start every half-hour. The tour finishes in the tasting room with a complimentary pour. Our suggestion? The bourbon, which was named American Whisky of the Year in 2014 and 2017 by Jim Murray's Whisky Bible.
Green Mountain Distillers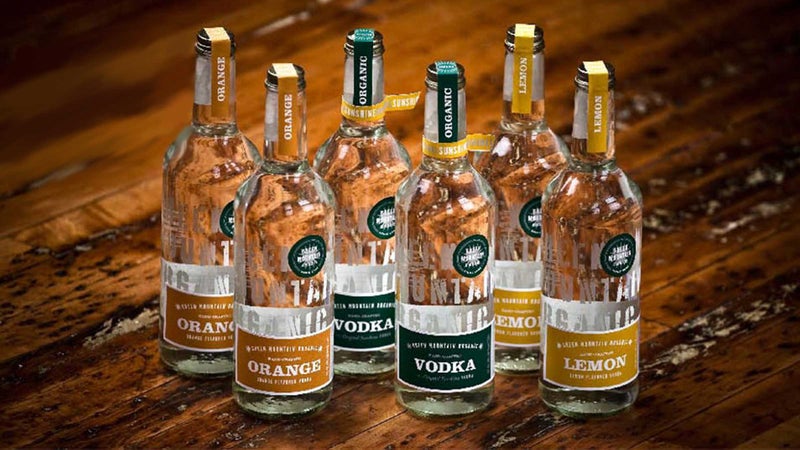 Morristown, Vermont
Vermont takes its organics seriously, and this distillery, just 20 minutes from Stowe Mountain Resort, is no different. Everything produced here is certified by Vermont Organic Farmers, one of the most stringent certifiers in the country. All of its grains are grown with chemical-free compost and without any synthetic fertilizers or pesticides. The company's lemon vodka is refreshing served over ice, while the maple liqueur warms you from the inside as an after-dinner aperitif. Tasting room hours are limited, so check the schedule on the distillery's website before you go.
Santa Fe Spirits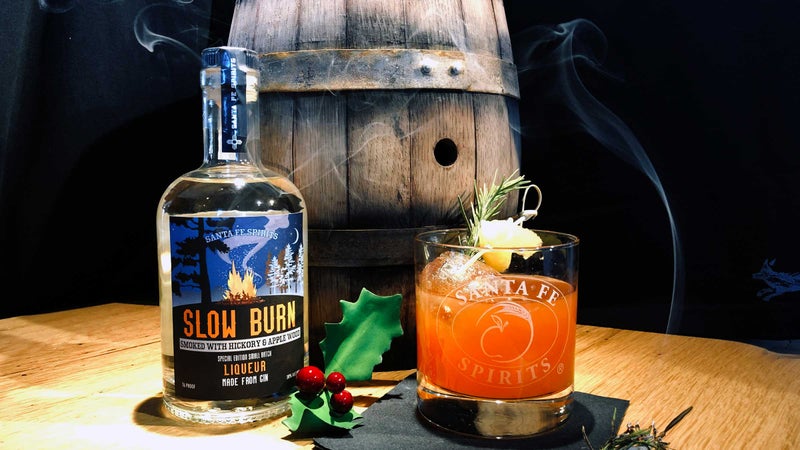 Santa Fe, New Mexico
The beauty of gin is that you can flavor it with a range of botanicals—or, in layman's terms, plants. Santa Fe Spirits steeps its Wheeler's Western Dry Gin with things that taste like the Southwest smells—fresh juniper, cactus flowers, and osha root—all sourced from within 30 miles of the distillery. You'll get hints of sage and spruce, plus a few floral notes. "It tastes so smooth and fresh, it's almost like you're drinking a pine tree," one local says. If you like your gin smoked, head distiller John Jeffrey has just what you need in his Slow Burn liqueur at the company's bar on Read Street, just 30 minutes from Ski Santa Fe. "We take Wheeler's Gin and bubble hickory and applewood smoke through it, basically in a big 100-gallon bong," Jeffrey explains. "Then we sweeten it with turbinado sugar to convert into a liqueur." Slow Burn is guaranteed to warm your tired bones after a day on the mountain.
Spotted Bear Spirits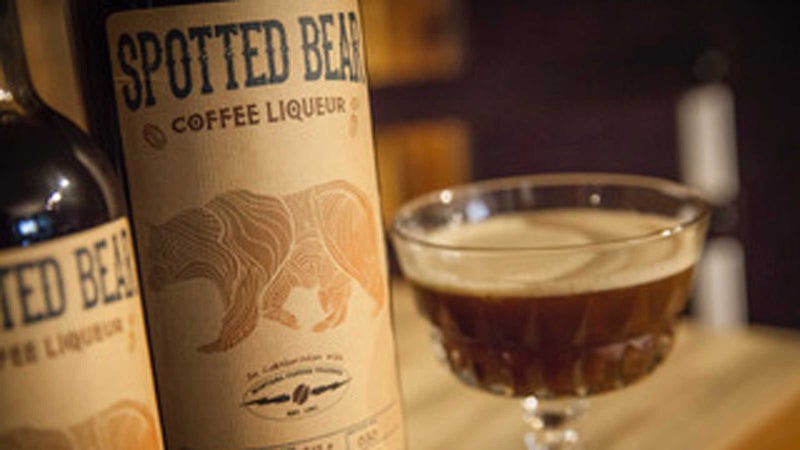 Whitefish, Montana
On powder days, you'll often find an "opening at 4 p.m." sign hung on the door of this distillery, named for a local ranger station in the nearby Bob Marshall Wilderness. "Work-life balance is at the core of our business," says Lauren Oscilowski, founder and managing member of Spotted Bear Spirits. "Most of our staff, actually all of our staff, skis." When Oscilowski started Spotted Bear in December 2015, she wanted to focus on working with hyperlocal products—the vodka is made from Montana sugar beets, and the coffee liqueur is made with Montana Coffee Roaster beans. Right now, there's a vodka, gin, and coffee liqueur, but since everyone wants whiskey, that's coming soon, Oscilowski says. While you're hanging out in Spotted Bear's tasting room, order a Snow Ghost, named for the area's iconic ice formations. "It's a layered cocktail with coffee liqueur, vodka, cream, cold brew, whipped cream, and shaved cinnamon," Oscilowski says.
Durango Spirits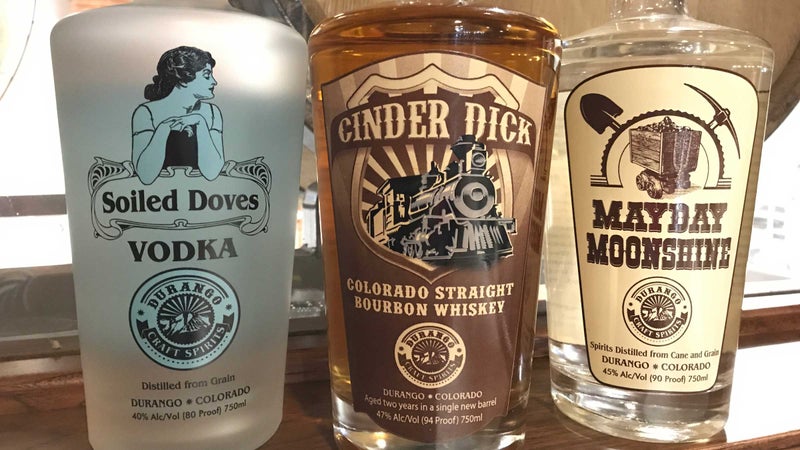 Durango, Colorado
Durango Spirits distills its products using all Colorado-sourced grain. "We use a non-GMO white corn from the Ute Mountain Utes in Towoac, and our remaining grains come from the Colorado Malting Company in Alamosa" says Amy McCardell, co-owner of the distillery. Make sure to sample the company's two-year, 94-proof bourbon named Cinder Dick (old-time slang for a railroad detective). It's shockingly smooth and drinkable for something so young.
Devils Backbone Distilling Co.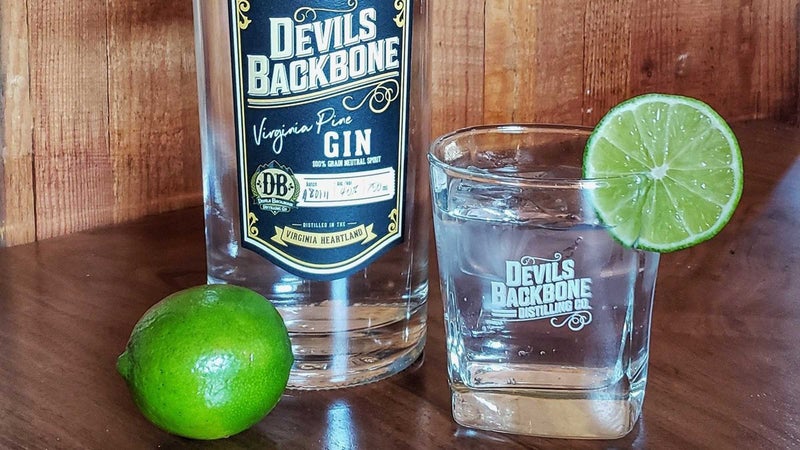 Roseland, Virginia
Seven miles down the road from Virginia's Wintergreen ski resort, this Virginia brewery is now distilling spirits as well. Co-founder Heidi Crandall says they've wanted to add spirits to their lineup since 2011, but with their beer brands growing so quickly, all extra funds were diverted there. Finally, Devils Backbone is up and running with a rum, a brandy, and a gin. While the distillery attracts lots of skiers, it's also close to the Appalachian Trail, so there's a constant stream of outdoorsy folks in gear wading through the tasting room. You can even camp on the distillery's property, so you can safely stumble back to your tent if you have one too many sage gimlet cocktails made with Virginia pine gin.
Warfield Distillery and Brewery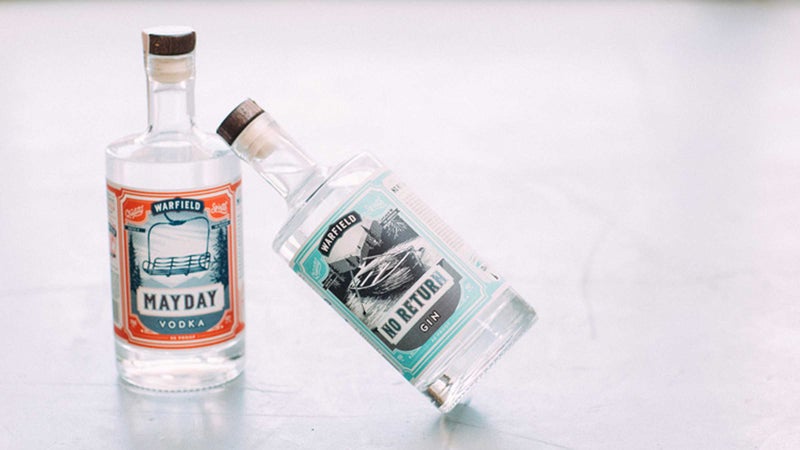 Ketchum, Idaho
Founders Ben Bradley and Alex Buck have that typical mountain-town backstory. They both wanted to live close to outdoor recreation and knew that starting a small business was the only way to really make that happen. What started as a brewery is now also a beloved distillery and restaurant. Right now, Warfield is producing a gin and a vodka. "I was dismayed to discover a certain reputable whiskey brand, which I'll leave unnamed, was actually just a bottler of MGP products," Bradley says. "Alex and I committed to making our whiskey all the way through. No shortcuts." Since it takes several years to distill and age a whiskey, that's not in the lineup yet, but it's coming, as is an apple brandy. No Return Gin is named for the nearby No Return Wilderness and is spiked with native botanicals. Mayday Vodka is named for the area's classic chairlift.
Montanya Distillers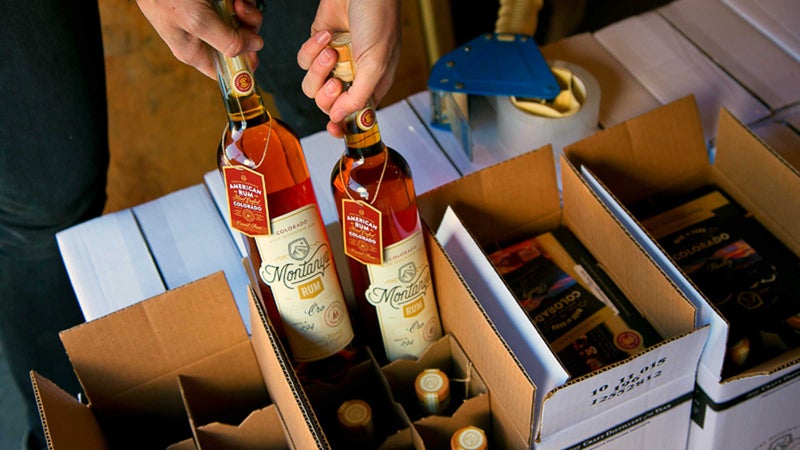 Crested Butte, Colorado
Sure, rum stars in many beach drinks, but "there is a vibrant tradition of rum in the mountains of Central America that few people know about, which has inspired us," says Karen Hoskin, owner and founder of Montanya. She adds that fermenting at altitude results in a slightly different but equally delicious product than what you might get in an island rum. Hoskin brings in non-GMO sugarcane from Louisiana and uses all wind power to run her operation. While Montanya is busy year-round, live music tends to pack folks into its Main Street bar on cold winter nights. When you find yourself shoulder to shoulder with other skiers, order the Maharaja, which combines dark rum with ginger, lime, and chai spices.
Heritage Distilling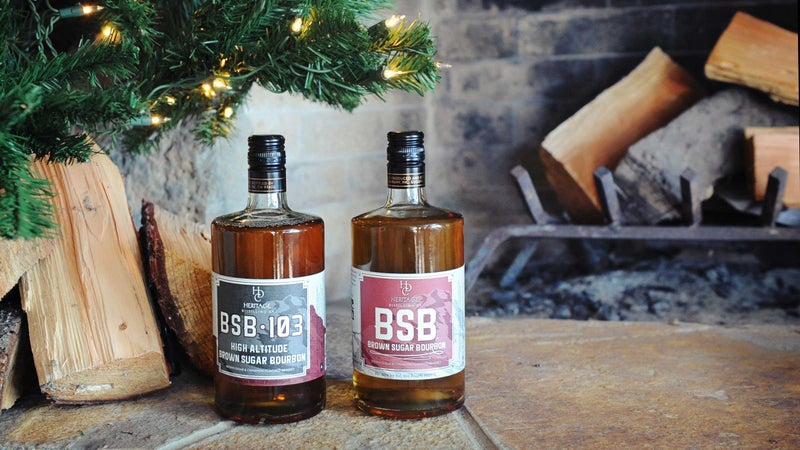 Roslyn, Washington
Just down the hill from Snoqualmie Pass, Heritage has won more awards over the past five years from the American Distilling Institute than any other North American distillery. Like many good ideas, Heritage's founders hatched the plan for the distillery while sipping whiskey by a campfire. Seven years later, the brand has five outposts in Oregon and Washington, including the Roslyn location. In ski season, the Roslyn tasting room is packed with thirsty snow seekers asking for sips of the distillery's brown sugar bourbon. "Brown sugar bourbon is a flavored whiskey," explains marketing manager Hannah Hanley. "We have two styles: our traditional version, which is a sweeter style and 60 proof, and BSB 103, which is 103 proof and less sweet." If you're not normally a whiskey drinker, the original 60-proof BSB may convert you.
Alpine Distilling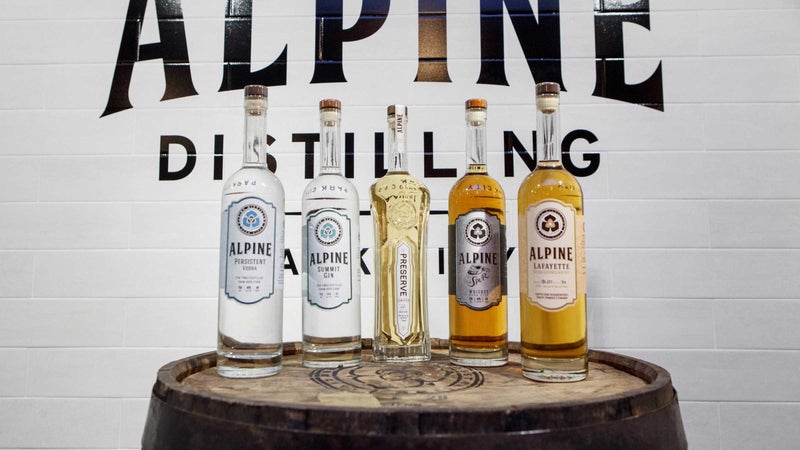 Park City, Utah
Owner Rob Sergent's family settled in Kentucky many generations ago, and while they made moonshine for years, he's turned the family craft into a legal and professional affair. The distillery originally started with a blood orange, black tea, and ginger liqueur called Preserve, which is delicious and worth a taste. The company has since added vodka, gin, bourbon, and whiskey to its lineup. If you have a free evening and a couple hundred dollars, partaking in the company's Gin Experience—a gin-making class plus a four-course meal—is a must. You'll practically be an expert—albeit a tipsy one—by the end.
Cascade Alchemy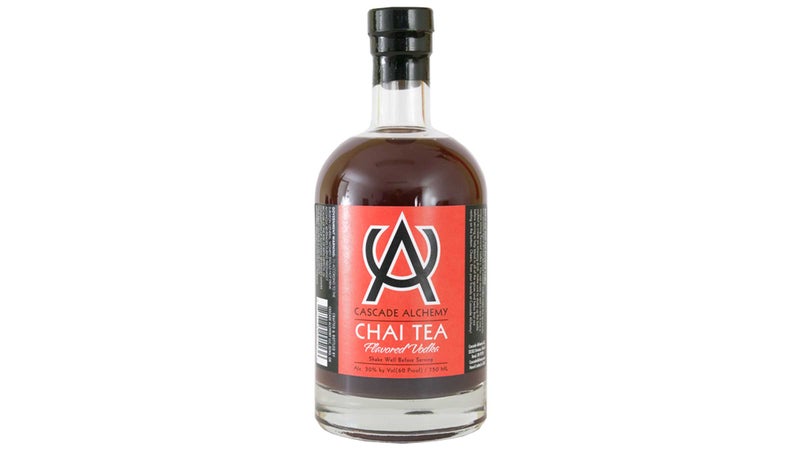 Bend, Oregon
Started by snowboarders who needed a way to make a living in Bend, Cascade Alchemy is a low-key spot where visitors are always welcome to drop by and taste. While it's not the biggest distillery in Bend, the owners see that as a benefit. "Part of the fun of being a small craft distillery is we get to play around doing small batch runs of unique spirits, such as our aged gin, coffee liqueur, and Barley Shine," says Joe Hale, one of the distillers. While the chai tea vodka is a bestseller, fans of all things hot must try the hot pepper vodka. "We take a mix of three different peppers and some garlic and roast them all. This adds complexity as well as some smokiness," Hale says. It's just 12 minutes down the road from Mount Bachelor, so you have no excuse not to pop by.
Lead Photo: Courtesy Spotted Bear Spirits