The Blissful Matrimony of Beer and Gear
Craft beer, sweet gear—what's not to love?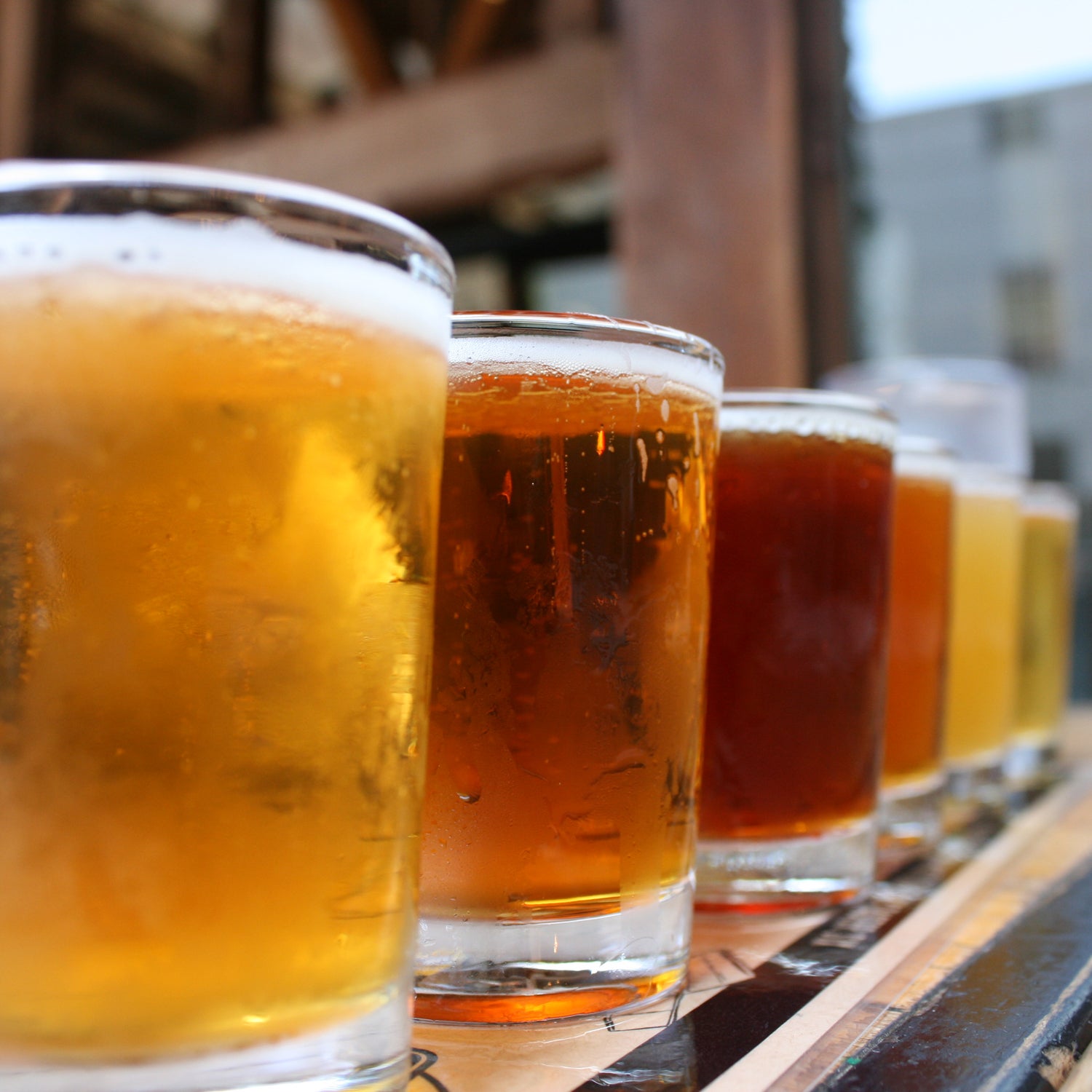 Heading out the door? Read this article on the new Outside+ app available now on iOS devices for members! Download the app.
American Craft Beer Week ended last month, but the relationship between the outdoor industry and craft breweries is just getting started. In May, for example, Anchor Brewing Company announced that some of the proceeds from its California Lager will go to the National Parks Conservation Association and the California State Parks Foundation, expanding packaging to cans for greater outdoor versatility.
But it's the following four gear brands that have taken the beer-gear marriage to another level.
Patagonia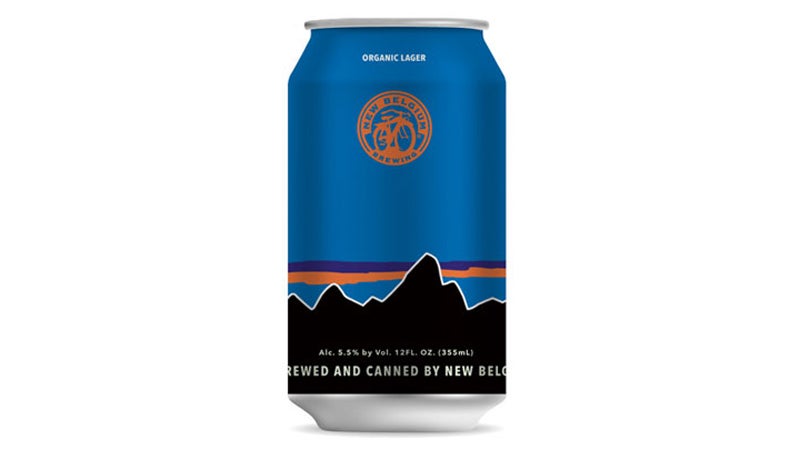 Last November, clothing company Patagonia recruited New Belgium Brewing—best known for producing Fat Tire Amber Ale—to help it produce a beer honoring 40 years in the business. Adhering to the California-based company's famous commitment to organic products, California Route Organic Lager uses Cascade organic hops to produce a tawny-colored, medium-bodied brew with a malty character and earthy hops. The name, California Route, is a tribute to the famous route on Mount Fitz Roy, originally climbed by Patagonia founder Yvon Chouinard in 1968. Note: The beer is hard to find—try Patagonia retail stores or around Fort Collins, where New Belgium is based—but it's worth the search.
KEEN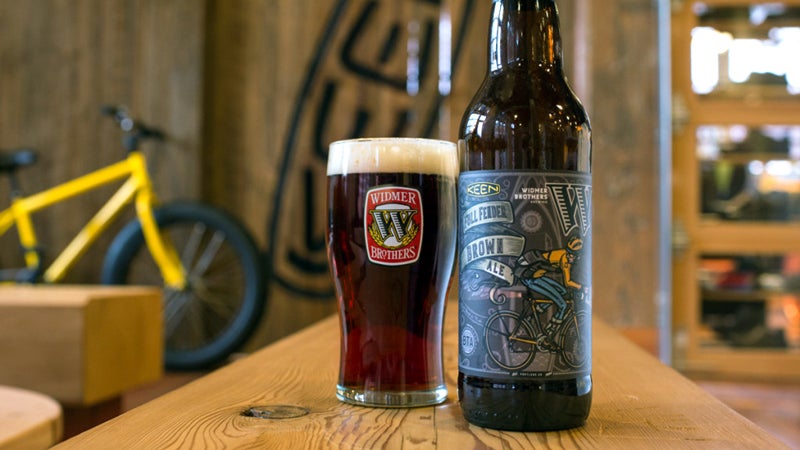 You've may already have tried the popular hefeweizen made by America's ninth-largest brewer, Portland-based Widmer Brothers. In solidarity with the city's bicycling community, Widmer joined the Bicycle Transportation Alliance to help provide safe bicycling routes in the area. And he decided to treat members of the organization to a new brew developed specifically for the occasion. Teaming with KEEN Footwear, Widmer came up with the Full Fender Brown Ale, a light, malty English brown. Unfortunately, Widmer only distributed the small batch to business leaders who attended a March BTA meeting. We can only hope Rob Widmer's love of cycling (he bikes to work every day) leads to larger-scale collaborations with the community in the future.
Carhartt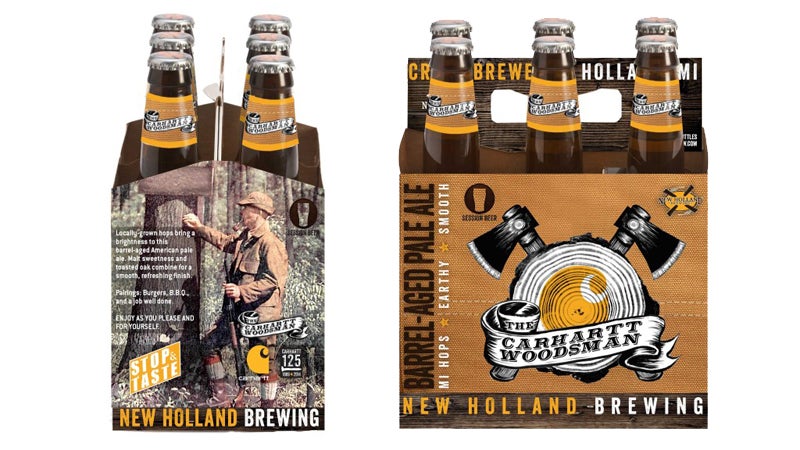 Carhartt, whose line of workwear is the fashion of choice for many hipster bros, called in its fellow Michiganders at New Holland Brewing Company to conceptualize and produce a beer from Michigan-made ingredients. The brew is slated for wide release this fall. "Carhartt is the epitome of craftsmanship," New Holland's president, Brett VanderKamp, said in a press release. "The same dedication to hard work and creativity that we admire in farmers, chefs, artists, and other brewers is exactly what you'll find at Carhartt. They reflect the same devotion to quality raw materials, artisan processes, and delivering remarkable results as we do."
Woolrich, Inc.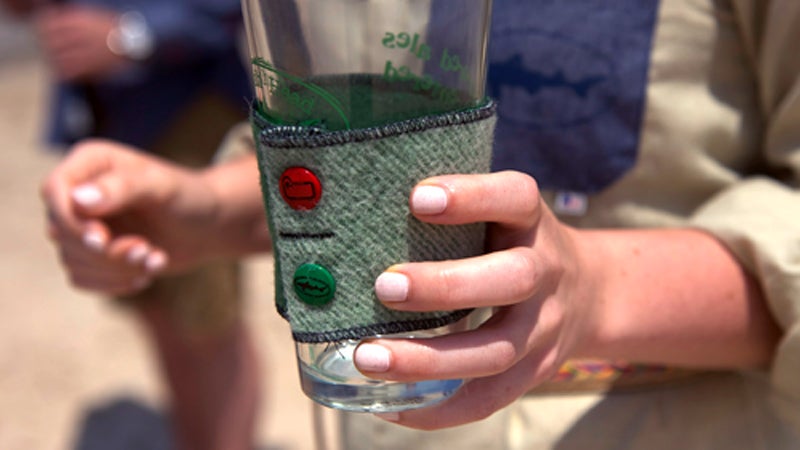 Woolrich, Inc., a company that's been producing outdoor apparel since 1830, partnered with Dogfish Head Craft Brewery in June to produce a limited batch of custom beer matched with a clothing collection. The beer—dubbed Pennsylvania Tuxedo—was brewed with spruce tips from, you guessed it, Woolrich, Pennsylvania. Named after the red and black wool outfits made famous by woodsmen in New England, the rye pale ale debuted as draft-only at Analog-A-Go-Go, Dogfish's music and beer fest, on June 13.
Then there's the apparel and merch, including a classic chambray men's button down, a throw blanket made from 100 percent wool, and beach hat and coozie. It's all designed for a day in the sand, where you can sit back, relax, and crack open a cold one. Preferably from Dogfish.
"Dogfish and Woolrich have very similar DNA's," says Dogfish Head president Sam Calagione. "We're both family-owned, east coast companies committed to our communities, obsessed with celebrating nature, and using the best natural ingredients we can get our hands on."
Clean your glasses and prepare for the perfect pour, because these shared values mean more collaborations between craft brewers and quality gear outlets are coming.
Lead Photo: unknown