Is There Such a Thing as "Clean Wine"?
Hang around wine lovers long enough and you'll likely hear the phrases "clean" or "unprocessed wine"—but do these buzzwords actually mean anything? We brought that question to an industry insider.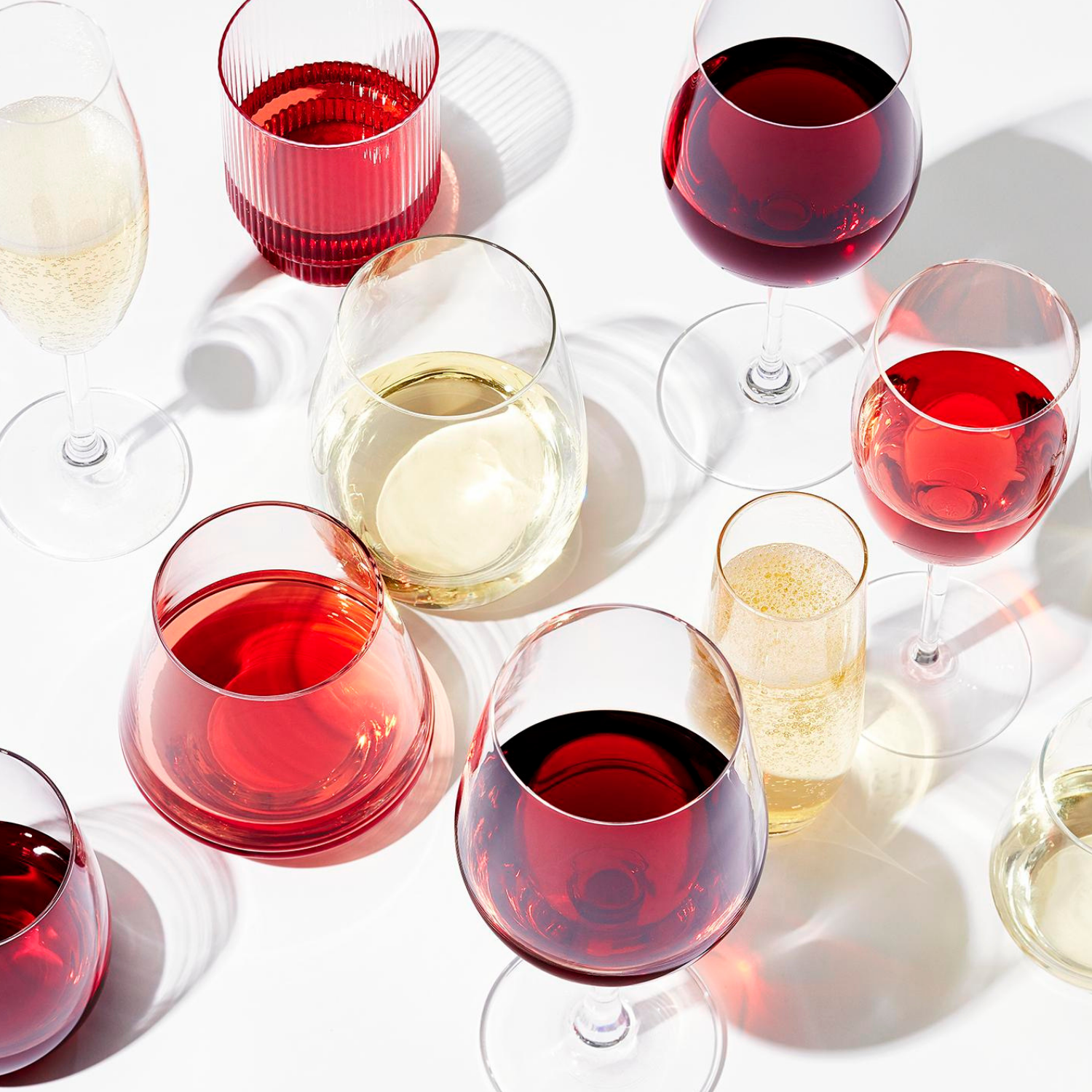 Ronald Tsang
Heading out the door? Read this article on the new Outside+ app available now on iOS devices for members! Download the app.
There are plenty of buzzwords surrounding wine: organic, natural, and, yes, even clean. But does that word hold any real meaning? And, more importantly, can wine really be clean?
Andrea Morris, beverage director of the renowned Union Square Cafe in New York and an advanced sommelier with the Court of Master Sommeliers, explains that there's really no such thing as "clean" or "unprocessed" wine. "The word 'processed' is such a tricky word because, at the end of the day, making wine is a process," she says. "I think using 'low-intervention' is more useful."
All wines, Morris explains, require some level of intervention. But the winemaking process isn't solely about additives, ingredients, or even the grapes themselves. It involves how grapes are cultivated and harvested and what practices are in place at any given vineyard. "Any great winemaker is going to tell you that great wine is made in the vineyard rather than the winery," Morris says. "At the end of the day, I think the discussion about clean wine really has to be a discussion of what's going on in the vineyard and not just in the bottle in the winery." Low-intervention wines made with organic grapes are typically free of fillers, extracts, and coloring agents, according to Morris. "If you're starting with these beautiful, well-tended-to grapes, you're not going to add a bunch of extracts."
Below, Morris shares some of her favorite low-intervention wines to pack for picnics, beach days, and sunny summer get-togethers.
Hope Well Chenin Blanc
Created by winemaker Mimi Casteel at Hope Well in Willamette Valley, Oregon, this chenin blanc is a total treat. "It's just delicious, super refreshing," Morris says. Casteel has a background in forestry and agriculture, so this is a wine that's intimately tied to the land the grapes are grown on. According to Morris, Hope Well is a leader in the regenerative-farming movement, making this chenin blanc a sustainable pick, too.
Pair with:
Skillet-Roasted Chicken with Chive Butter and Rainbow Carrots
Roasted Lemon Chicken with Potatoes and Artichokes
Mas Jullien Coteaux du Languedoc Rosé
Morris considers this darker-hued rosé from the Languedoc region of France a great value. She says it's "slightly funkier" than other rosés in all the best ways, and comes from a winemaker that's a standout when it comes to organic grapes and low-intervention practices. Plus, its fuller body makes it a perfect alfresco sip. "It can stand up to whatever you bring on your picnic," Morris says.
Pair with:
Grilled Chicken Chermoula Salad
Late Summer Kale Salad
Aslina Sauvignon Blanc
If you're searching for a rock-star white wine, this South African sauvignon blanc delivers both in its delicious flavor profile and its impressive background. Winemaker Ntsiki Biyela first launched Aslina Wines in 2016, and though she's something of a newcomer, her wines are already well regarded. "She's actually the first woman of color to have her own winery in South Africa, which is incredible," Morris says.
Pair with:
Grilled Mussels "Scampi"
Spring Greens Salad with Walnut-Coated Goat Cheese
Camille Mélinand Chiroubles
You've got to try this wine on a warm afternoon or evening. "I always love Beaujolais in the spring, and it tends to be very low-intervention," Morris says. "Camille Mélinand is doing great things." Mélinand, who handcrafts small amounts of wine from vineyards in Fleurie and Chiroubles, comes from a family of wine growers and focuses on natural farming and production methods.
Pair with:
Cherry Balsamic Chicken Salad with Quinoa
Roasted Salmon with Capers and Dill
Maker Pinot Noir
This red wine created by the woman-owned Handley Cellars in Anderson Valley, California, packs one impressive punch in a convenient, grab-and-go can. It's dry, with zero grams of sugar, but it doesn't skimp on flavor, offering notes of cherry, cranberry, and plum paired with a hint of spice. Plus, this award-winning pinot is organically farmed.
Pair with:
Baked Brie with Lavender Honey Strawberries on Toasted Baguette
Wild Mushroom Salmon with Asparagus
Lead Photo: Ronald Tsang
Trending on Outside Online