How Elite Cyclists Eat Their Way Through Knoxville
The 2019 U.S. Pro and Para-Cycling Road Championships are in Knoxville from June 27 to 30. Here's how to make the most of a weekend in Tennessee's "scruffy" jewel.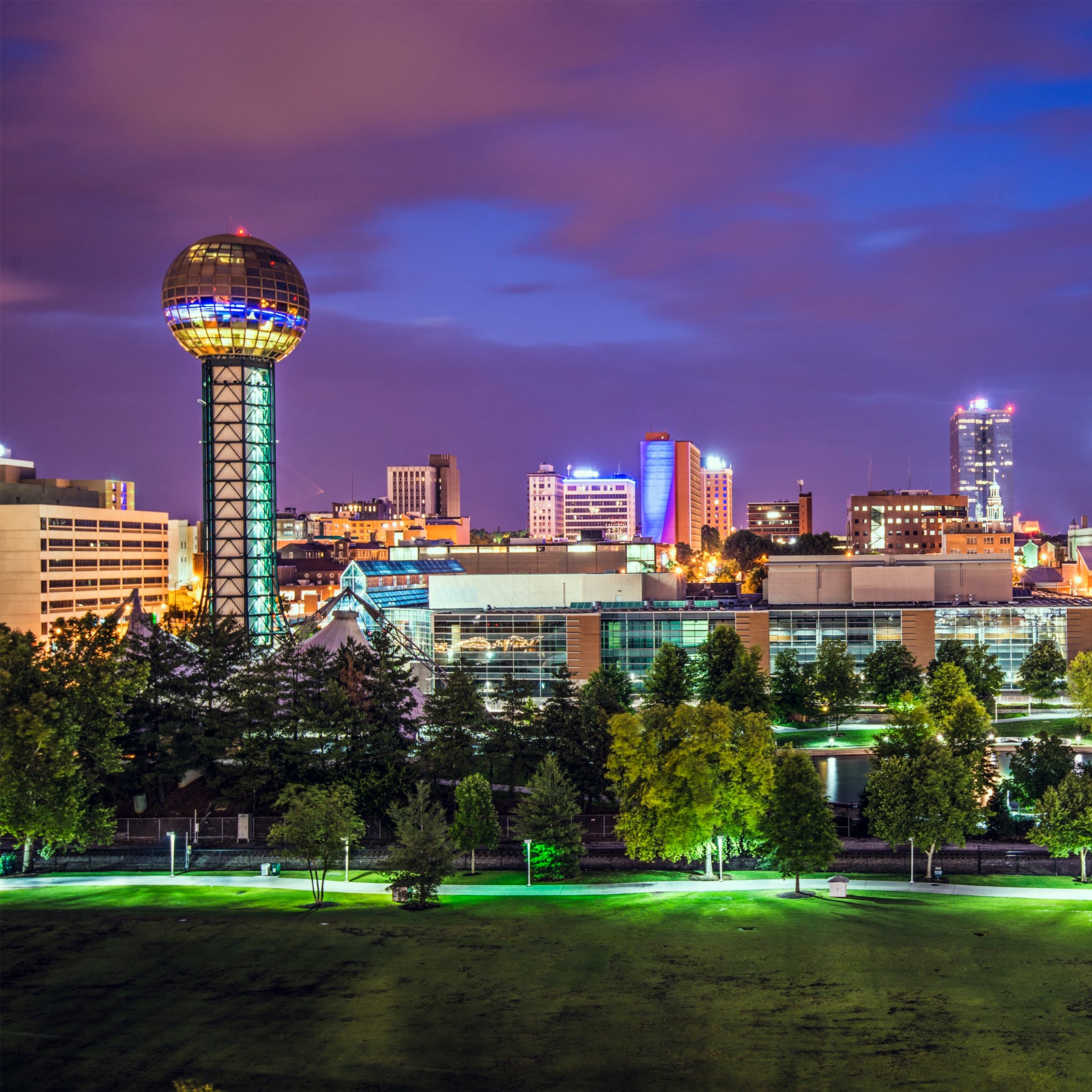 SeanPavonePhoto/iStock(Photo)
Heading out the door? Read this article on the new Outside+ app available now on iOS devices for members! Download the app.
Sometimes, the best thing you can do when someone takes a dig at you is embrace it. That's what Knoxville, Tennessee, did in 1980, after a reporter for the Wall Street Journal wondered whether this "scruffy city" would be up for hosting that year's World Fair. 
Today, Knoxville—which is hosting the 2019 U.S. Pro and Para-Cycling Road Championships from June 27 to 30—proudly calls itself the Scruffy City. That moniker makes the eastern Tennessee college town (the University of Tennessee calls Knoxville home) a friendly place for folks who are, well, a little scruffy around the edges. Folks like, uh, Outside readers.
If you've been thinking about road-tripping to next weekend's bike races, stop mulling and pack your bags. Thanks to Knoxville's proximity to world-class hiking, mountain biking, climbing, and whitewater, showing up at a high-end coffee shop with salt crystals on your shorts and mountain bike mud striped up your backside is normal. Remember: it's scruffy. And just because the city isn't polished to a high gloss doesn't mean it doesn't have damn fine food.
Here are the spots you're most likely to find me in next weekend. Now, turn on your out-of-office notification; pack your bike, hiking boots, and cowbell; and let me know what time you want to meet for dinner.
Friday Night: Watch Crits, Drink Beer, Eat Pizza, Repeat
The elite women's and men's crits circle downtown Knoxville's Market Square, a block of shops and restaurants that Food & Wine recently referred to as "European style." (Y'all, we're fancy now!) I recommend walking a block or two over for a drink at Pretentious Beer Co. Ignore the name—it's mostly a joke. The owners realize drinking fussy-britches beer out of fancy-pants glassware (which they blow by hand) is a little extra, and they lean into it. Between races, drop into the Tomato Head, which serves hand-tossed pizzas and salads hearty enough to hold their own as a meal. I think I've had just about everything on the menu here, and it's all good.    
Saturday Morning: Fuel Up at Olibea
There's no racing on Saturday, so you're free to explore. That'll require a good breakfast. I love places like Olibea, which stick to their roots but aren't afraid to let new ideas blossom. The sunny café offers Southern breakfast classics like fried chicken on a pillow of a biscuit and eggs Benedict made with Tennessee ham. But because innovation is a good thing, Olibea also serves sorghum bowls topped with greens and a duck egg and breakfast tacos made with soy chorizo. I'm not really one to tell other people what to do, but order the house-smoked pork belly. Just do it. 
Choose Your Adventure
Knoxville's 1,000-acre Urban Wilderness is stuffed with close-to-town mountain biking and hiking trails. Just 30 minutes north of Knoxville, the Norris Watershed Trails offer even more hiking and mountain biking routes. Climbers and whitewater enthusiasts can head to the Obed Wild and Scenic River in Wartburg. (Yes, the same Wartburg that's home to the Barkley Marathons.)
Right about now, someone somewhere is saying, "Wait, Great Smoky Mountains National Park isn't on your list?" It is, of course. America's most visited national park is gorgeous and has great hikes and vistas—but it is extraordinarily busy. If you can, take a few days and get into the backcountry.
Refuel Your Belly and Your Faith in Humanity
Last year, Reader's Digest and Good Morning America chose Yassin's Falafel House as the Nicest Place in America. Run by Yassin Terou, a Syrian refugee, this falafel house is welcoming to all, and if Yassin is there, he'll be your friend by the time you're done placing your order. The gyros are always good, but in my book, the crispy, just-out-of-the-fryer falafel is where it's at. 
Get Wet
If you still need more adventure in your day, head to Ijams Nature Center, where you can rent paddleboards and goof around in an old quarry or spend a couple more hours hiking on nature trails.
Grab Coffee and Browse
I will never not send you to support an independent coffee shop and bookstore. These two are neighbors, which makes things even easier. For the New York–based reporters who are not sure if there is oat milk in flyover states, worry not: Pearl on Union has you covered. The lattes are just about perfect, and the baked goods are good, too. Take your time in Union Ave. Books—there are so many good finds on those shelves. 
Get Dressed Up
Even scruffy folks enjoy a night on the town. Start at Peter Kern Library, a speakeasy-style spot in the Oliver Hotel. Many of the cocktails are named after characters from books, movies, and TV. As with any good speakeasy, your best bet is to tell your mixologist the flavors you love and let them pick the perfect cocktail. (Tip well, since they're acting as your personal cocktail guide.)
For dinner, slide over to the hotel's excellent restaurant. Much of the menu is locally sourced, and the diverse choices mean everyone will find something they like. Oliver Royale is another spot where I can't give you a firm recommendation for what to order. It's all good, so just choose what sounds best. 
Sunday: Get Ready to Race
Maybe you're just watching other people race, but solidarity carbo-loading is real. My pick is the French Market Creperie, where you can consume 4,000 calories' worth of gossamer pancake stuffed with meat, cheese, smoked salmon, chocolate, fruit, and pretty much whatever else your imagination can dream up. The pancakes are light. The fillings are not. It's the perfect combo.  
The complete schedule for the U.S. Pro Cycling Championships is available here.
Lead Photo: SeanPavonePhoto/iStock