Get Your Bachelor's Degree in Beer
Turns out you can major in the art of brewing.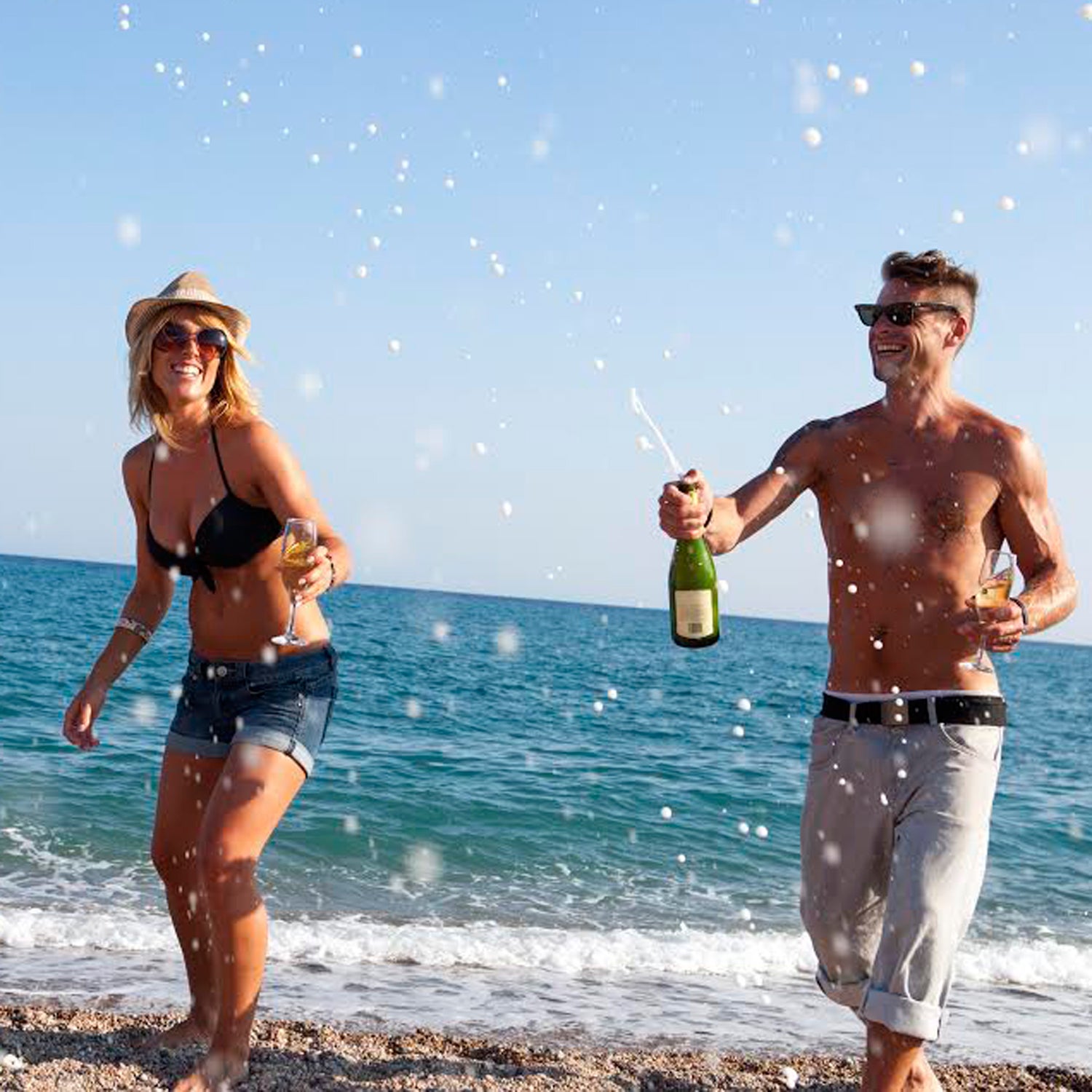 Heading out the door? Read this article on the new Outside+ app available now on iOS devices for members! Download the app.
Remember when you drunk dialed your parents and told them that, economics be damned, you were majoring in beer? Nah, you probably don't remember that.
Turns out, you can actually get a bachelor's degree in beer. As the craft beer movement has grown—by volume more than 18 percent since 2012—educational opportunities for craft brewers have increased, too. 
Take Central Michigan University, which announced plans last month to start a brewing program. "Our program was definitely a result of seeing the demand," says Dr. Cordell DeMattei, the new director of fermentation at CMU.
While many craft brewers have learned their trade through apprenticeships or by trial and error, DeMattei argues novices must understand the science behind the brewing process to improve their beer. (If you've tasted a friend's first attempt at homebrew, you can relate.) "Knowing the chemistry behind brewing is important for consistency reasons," says DeMattei. "There are just so many things that can go wrong."
The CMU program—a two-semester certification program, not a four-year degree—is slated to start fall 2015. The application process may get competitive: DeMattei says that the program will have room for 20 students. 
If you don't get into CMU's program—or want a multi-year experience—check out one of these other schools that offer fermentation science programs. 
U.C. Davis Food Science Program
The U.C. Davis on-campus brewery was completed in 1959, making this one of the oldest fermentation programs in the nation. Instead of a brewing degree, the school offers a bachelor's and a master's in food science. But there are still plenty of beer-related course options to fill out your degree. U.C. Davis' extension program offers several shorter courses such as a six-month Master Brewer program and a four-month Professional Brewer's Certificate. 
Oregon State University's Fermentation Sciences Degree
This four-year program teaches you about fermented food creation, including how to make beer, wine, cheese, pickles, and yogurt. The program has its own cheese-making plant, which produces Beaver Classic cheese, as well as an on-campus brewhouse, malthouse, and winery. The curriculum includes chemistry, biology, and math courses. Read: this is not for the hobby brewer. 
Appalachian State's Fermentation Sciences Degree 
Students enrolled in Appalachian State's four-year program learn how to to produce beer, wine, or liquor. In addition to chemistry classes, students take agriculture, sustainable development, marketing, and entrepreneurialism classes. Students also run the on-campus fermentation plant, which includes creating recipes and managing the financials. The school occasionally offers five-day programs, too.
Colorado State University's Fermentation Sciences Program
This new degree program welcomed its first batch of students in 2013. Two on-campus brewing facilities are in the works, one of which will eventually be able to produce beer commercially. Naming opportunities for the breweries are still open, so if you've got $1 million in your pocket and you've always wanted a brew with your face on the label, this is your chance to live the dream. 
Beer Judge Certification Program
If you're better at casting judgment than coaxing yeast into submission, consider becoming a beer judge through the Beer Judge Certification Program. Since 1985, more than 8,000 wannabe judges have enrolled in this program, which includes tasting exams and a mead exam. Study up: the entrance test alone has 200 questions that you must complete in an hour.
Lead Photo: karelnoppe