Designing the Perfect Backyard Party
Throwing a barbecue? Don't forget these five rules of entertaining.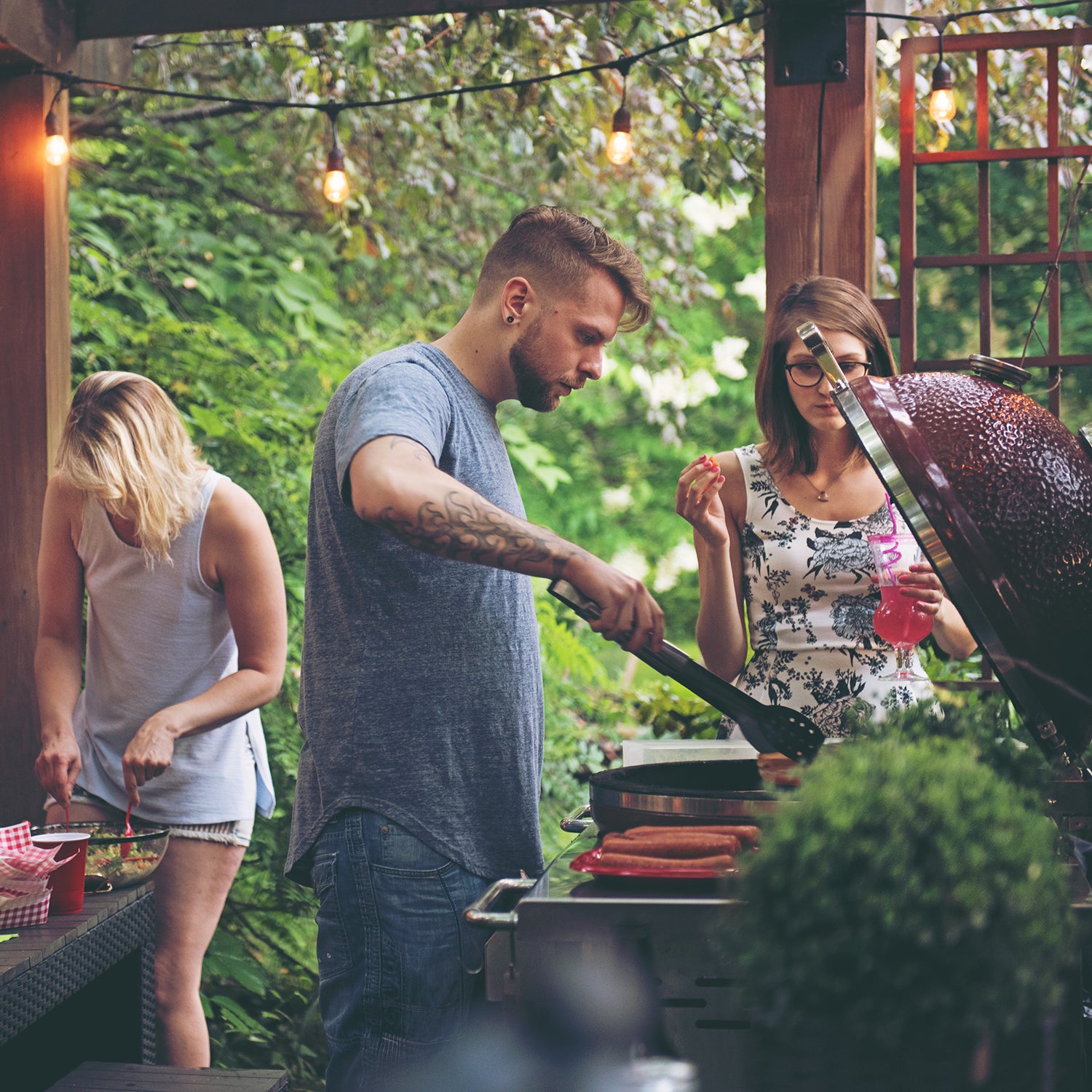 Heading out the door? Read this article on the new Outside+ app available now on iOS devices for members! Download the app.
Hosting a barbecue is usually a pretty low-key affair. But if you're not careful—and don't have the proper extracurriculars in place—it can quickly morph from a good party to a boring outdoor meal. Luckily, landscape guru Scott Cohen knows a thing or two about how to make your yard the perfect outdoor entertaining space. He's been designing and building yards in California for 30 years. He's also a regular expert on HGTV and has written nine books on yard design. Cohen gave us five tips on how to make your backyard the perfect barbecue landing pad.
Be Purpose Driven
Cohen always starts his jobs with a questionnaire to see how his clients plan to use their yard. You should set up your yard with your goals in mind as well. "Most of the time, when people say they like to entertain, they usually mean they want to drink, hang out, eat, and talk, but you want to put different activities or games around that," Cohen says. When you're picking your games and thinking of where you'll lay them out, focus on the different levels of activity desires. A volleyball court might not be a smart space investment if you're the type of backyard gamer who wants to play with a beer in hand (better to stick with cornhole).
Vary Activities
Yes, you may be the master at Spikeball, but a good host should think of their guests. "If you put some thought into the layout of your backyard, you can create different opportunities for entertainment. Different people have different things they like to do. Some like ping-pong. Some like cornhole," Cohen says. If you physically space out activities and have at least three games you can pull out at a time—a Spikeball set and bocce balls take up hardly any space in a closet—you will seriously up your odds for satisfied guests and a lively party.
Break Your Yard into Different Outdoor Rooms
Set up different spaces for different pursuits, even if you don't have much space to work with. "People rarely hang out on one giant patio," Cohen says. "They break into smaller groups—one can be around a fire pit, another can be an outdoor kitchen, another area can be for dining, another can be for laying out in the sun. The same goes for games." Speaking of which…
Invest in an Outdoor Kitchen
"Anytime you entertain inside, people always hang out around the food. You can't get them out of your kitchen. The same thing applies when you get outside—it becomes a central hub of the backyard," Cohen says. And you won't segregate the cook from the rest of the party.
Think Multiuse
Making space pull double duty is the most efficient way you can use it, and a little ingenuity can turn banal outdoor spaces into playgrounds. Cohen has made some epic oversized chess and checkers boards (even Scrabble) out of patios simply by altering the color of paving stones to look like the board. "If you have a pathway going down a side yard, why can't it be a hopscotch court for your kids?" he says. "There is no reason why a sandbox can't be a sand trap with an artificial-turf putting green."
Lead Photo: lisegagne/iStock