How to Eat Like an Olympian in Burlington, Vermont
Vermont was doing craft everything way before the rest of us, which makes Burlington—and the surrounding area—a gourmand's paradise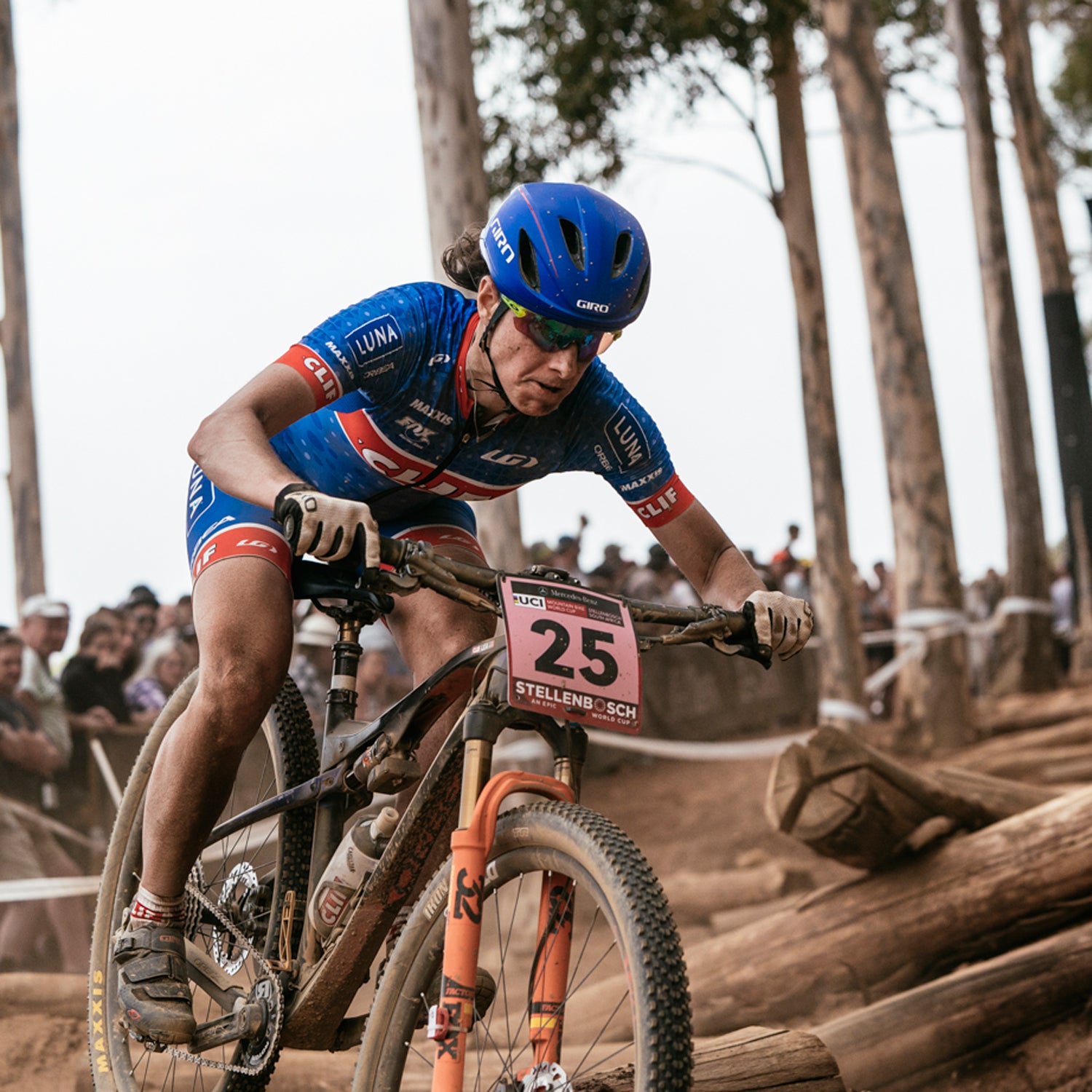 Matt Delorme(Photo)
Heading out the door? Read this article on the new Outside+ app available now on iOS devices for members! Download the app.
From the way she flies up hills, you'd never guess Olympic mountain biker Lea Davison isn't actually a nutrition wonk. "My diet isn't that great," she says, after revealing that on days when she motor-paces, she and her coach always stop for maple creamies (the Vermont word for soft serve) afterward.
Clearly, Davison's true calling is to act as foodie guide to Burlington, Vermont. Living 20 minutes from the small city, she makes the trek for brunch, coffee, or dinner on a regular basis. "Vermont has such a craft food movement that if you go somewhere and it's not farm-to-table it's like, ew, what is this?" Davison, a 2005 Middlebury College grad, even did her senior thesis on exploring local food and food systems. "Plus, Burlington is gorgeous," she says. "It's right on Lake Champlain, and the Adirondacks are right there."
That proximity makes it easy to find hiking, mountain biking, and climbing within minutes of the city limits. With that in mind, we asked Davison to give us her perfect day in Burlington.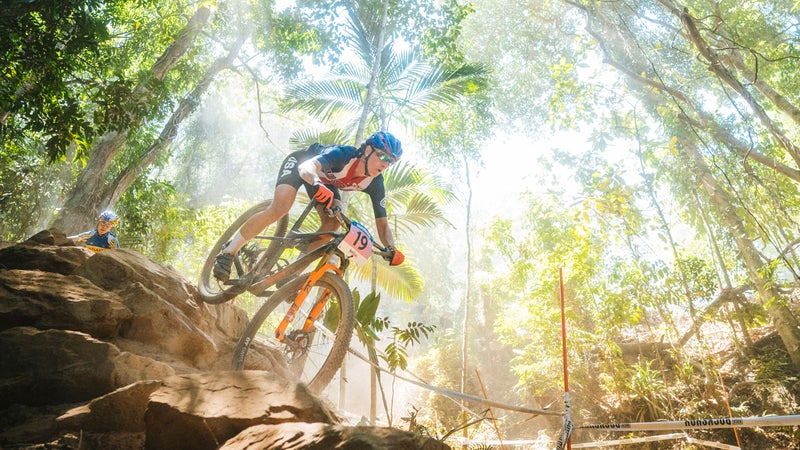 Breakfast: Penny Cluse Café
You have a long day ahead of you, so start carbing up now. This café is right off Church Street, the heart of downtown Burlington. "Order the Bellber Combo, which has, like, every breakfast food," says Davison. (That would be French toast or pancakes, plus eggs and home fries or sausage or bacon.) She also recommends the Bucket-o-Spuds with two eggs on top, a giant nacho-like mound of home fries topped with eggs, melted cheese, sour cream, and green onions.
Bike: Williston, Vermont
You'll find great singletrack in this small mountain town, just a 12-minute drive east from Burlington. Ride out from the Catamount Outdoor Family Center, which offers 20 miles of trails, plus fat biking in the winter.
Lunch: Chef's Corner Café Bakery
If you ate something called a Bucket-o-Spuds for breakfast, this spot in Williston will get you back on dietary track. Davison recommends the salads, which are fresh, interesting, and large enough to make a meal. The sandwiches, like the Bacon Bahn Mi and the New Age Veggie, get rave reviews, too.
Hike Up the Area's Biggest Peaks
Davison recommends spending the afternoon in Jericho, which is her neighborhood. "It's where the most hiking is. We have Mount Mansfield, and nearby there's Camel's Hump." Plus, as you might expect in the hometown of a pro mountain biker, there are plenty of dirt trails around in case you want to do more riding.
Treat Yourself: Snowflake Chocolates
Davison and her sister used to scam this place for free samples when they were kids. Now they pay for their chocolates—mostly. "I hobbled in one day on crutches after having hip surgery, and somehow we ended up making a bet with the owners that if I got onto the podium at the UCI Mountain Bike World Championships, they'd give me free chocolates for a year." After she tick-tick-ticked out of the store on her crutches, the owner asked her sister what the odds were they would lose the bet. "Not a chance," said her sister. Seven months later, Davison nabbed bronze. "They held up their end of their deal," she says. Davison's very well-informed suggestion is the chocolate salted caramels.
Treat Yourself, Part 2: Palmer Lane Maple
"This is a maple shop, and the best thing they have are maple creamies," says Davison. Get yours with maple sprinkles—basically bits of crushed maple candy.
Treat Yourself, Part 3: The Alchemist
You're in Vermont. If you leave without trying to get your hands on Heady Topper, one of the most buzzed-about beers in America, you lose all privileges for calling yourself a beer snob. Yes, it is a 45-minute drive from Jericho. No, that's not a reasonable excuse to skip out. The brewery usually has three beers available for sampling, plus three or four options to take home for later. Watch the canning machine run and revel in being in one of the nation's best breweries.
Shop: Burlington Farmer's Market
Open Saturdays year-round, the farmer's market is where you'll find local produce, handicrafts, plus tons of artisanal foods like handmade cheese, bread, and pasta. In summer, the market happens on Church Street, which is back where you started this morning. In winter, things move to the Dudley H. Davis Center, on the University of Vermont campus.
Grab Some Joe: Scout & Co.
Located steps from the shore of Lake Champlain, Scout & Co. offers rich espresso, buttery pastries, and fast WiFi. In other words, it's everything a coffee shop should be. Get your flat white to go, then head out to walk along the lakeshore.
Dinner: Misery Loves Company
"This is a tiny restaurant and everything's local. It's a little more upscale," says Davison, but not so fancy that it feels silly. This is Vermont, after all. Misery Loves Company is technically located in Winooski, which is "right over the hill from Burlington," says Davison, and she promises the short drive is worth it. Snack on house-made charcuterie, homemade pickles, and fresh local cheese before diving into entrées like pheasant and bacon pie, or black spaghetti with grilled squid, uni, and chilies.
Drinks: Flatbread Brewpub
"Burlington is definitely a beer town," says Davison, and while you can go out for mixed drinks, to get the real experience, park yourself here and drink from the bar's extensive list of local beers. "They have an especially great selection of Belgian-style beers," she adds. At the moment, the beer list boasts 18 different taps—zero from macrobreweries.
Lead Photo: Matt Delorme