Impress Your Barkeep: Order Like a Cider Expert
More and more craft breweries are making the stuff, so it's time to bone up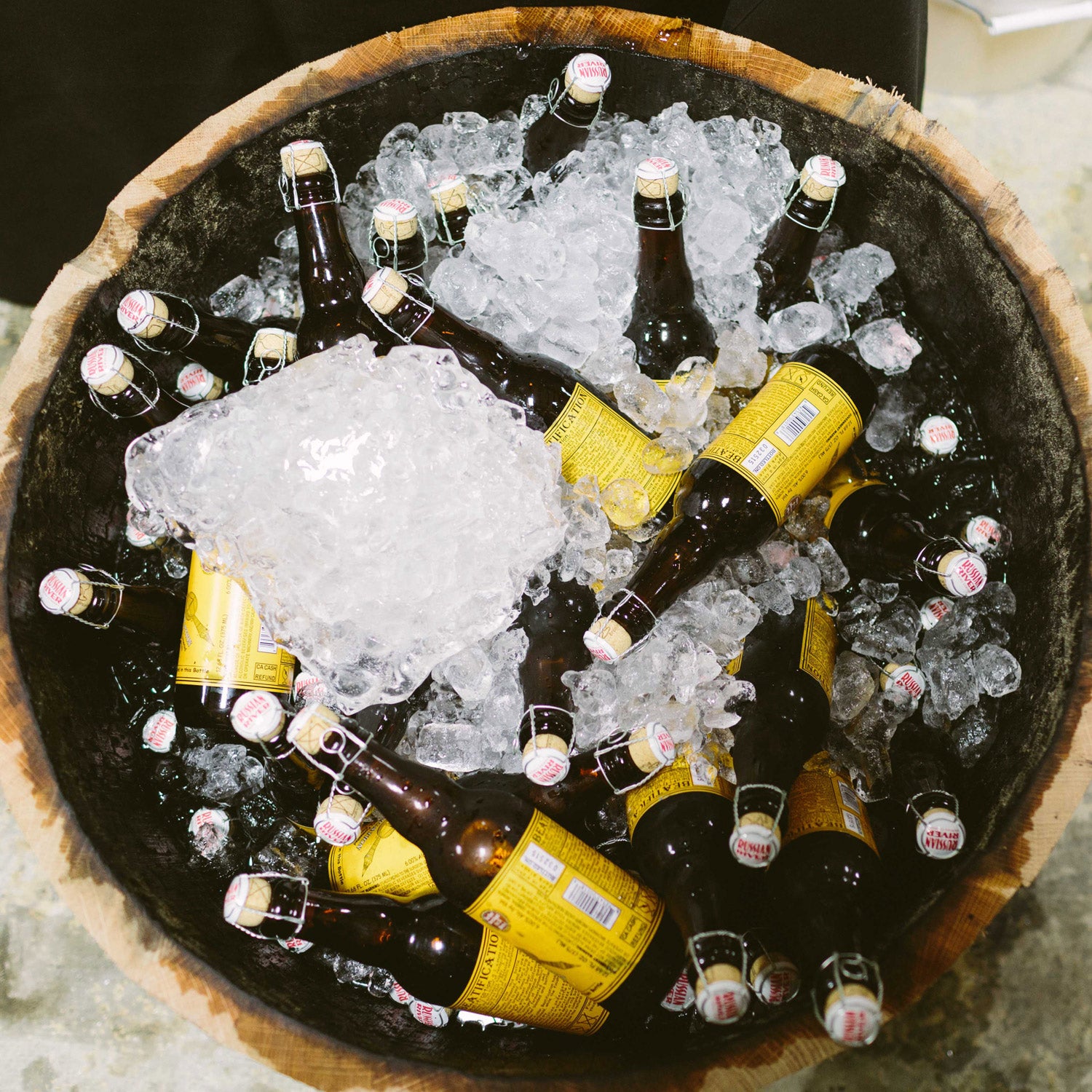 Heading out the door? Read this article on the new Outside+ app available now on iOS devices for members! Download the app.
Cider has a solid place among the taps in pubs across Europe, but it's only recently become popular in the U.S., and, frankly, we're failing to treat it with dignity. 
Luckily, cider makers realize they're dealing with a bunch of newbs. Most are happy to share their knowledge about the beverage with customers. "I'm not a cider snob," says Glen Deal, owner of Lockhorn Cider House in Bozeman, Montana, so he's not annoyed when people ask questions. But if you want to impress the guy or gal pouring your pint, here are six things you need to know, from the experts themselves.
1. They're Cider Makers, Not Brewers
This is Miles' pet peeve. Cider making is more like winemaking than beer brewing, so don't ask them how it's brewed—instead, ask how it's made. 
2. It's Not Supposed to Taste Like Apple Juice
"Wine shouldn't taste like grape juice, so you don't want cider that tastes like apple juice," says Tim Larsen, the head cider maker at Snowdrift Cider Company in Washington. "I personally don't like it when people say 'this tastes like apples,' because there are so many other flavors going on." Like wine, try and detect hints of wood or yeast or other flavor characteristics beyond just apple. 
3. Cider Is Either Sweet or Dry
Most commercial ciders Americans have sipped are sweet. In fact, they're almost on the level of what Brent Miles, the head cider maker at Seattle Cider Company, calls "alco-pop." On the other side of the spectrum is dry cider, with all the sugar fermented out of it. "Dry ciders tend to be much more complex," he says, adding that although Americans mostly know cider as being sticky-sweet, lots of visitors in his taproom are getting hooked on the dry stuff.
4. Drink Dry to Sweet
If you order a flight (a great way to sample a variety of ciders), Miles says to start with the driest and work your way out from there. A dry, single-apple variety cider is the best place to start, since it will have the most nuance. And if there's something with really bold flavors in it—say a cider infused with jalapeños or basil, drink that last. 
5. There Are Few Categories… Yet
"The cider industry is like the Wild West," says Larsen. "There are no cider classifications, at least not yet." So it's not quite like beer where you can walk into a bar, tell the bartender you love hoppy IPAs and be matched with a brew you're guaranteed to love. 
However, Larsen says that if you are familiar with the different regional cider traditions, it can be one way to get hooked up with a cider you'll like. Here are four worth knowing: 
English: This is generally what's called an austere cider, meaning it's quite dry. Larsen says that often it can be a bit funky, with hints of brettanomyces ("Brett") yeast. 
French: Still considered dry, but slightly sweeter than English cider. It has lower alcohol content than other ciders and can have a few funky notes from the wild fermentation process.
New England: Harder to find, and worth seeking out. It has higher alcohol content and often has strong caramel or honey notes. It can also be oak-y and can have good tannins, due to the traditional use of crab apples.
Spanish: Spanish cider is usually made from traditional cider apples, which are higher in tannins than the apples at your grocery store. Tannins give a cider depth and body, but most American ciders aren't made with cider apples since they can be difficult to find domestically. Spanish cider is un-carbonated and extremely astringent and almost vinegary—if you like sour beers, this might be a fit for you. 
6. Jalapeño/Pumpkin/Hop-Infused Cider Is the Sangria of the Cider World
There's already a split happening among cider makers. Some are focusing on traditional, artisanal ciders while others are more focused on creating unique blends with different fruits, spices and herbs. Both Miles and Larsen are in artisanal cider camp and feel that apples should stand on their own. However, both recognize that like sangria, there's a time and a place for infused ciders—just know you're likely missing some of the cider's subtle characteristics. 
Lead Photo: Allagash Brewing/Flickr