How the Creators of 'Men with the Pot' Turned a Hobby into a TikTok Sensation
Slawek Kalkraut and Krzysztof "Kris" Szymanski, also known as Men with the Pot, have millions of likes on TikTok—and a new cookbook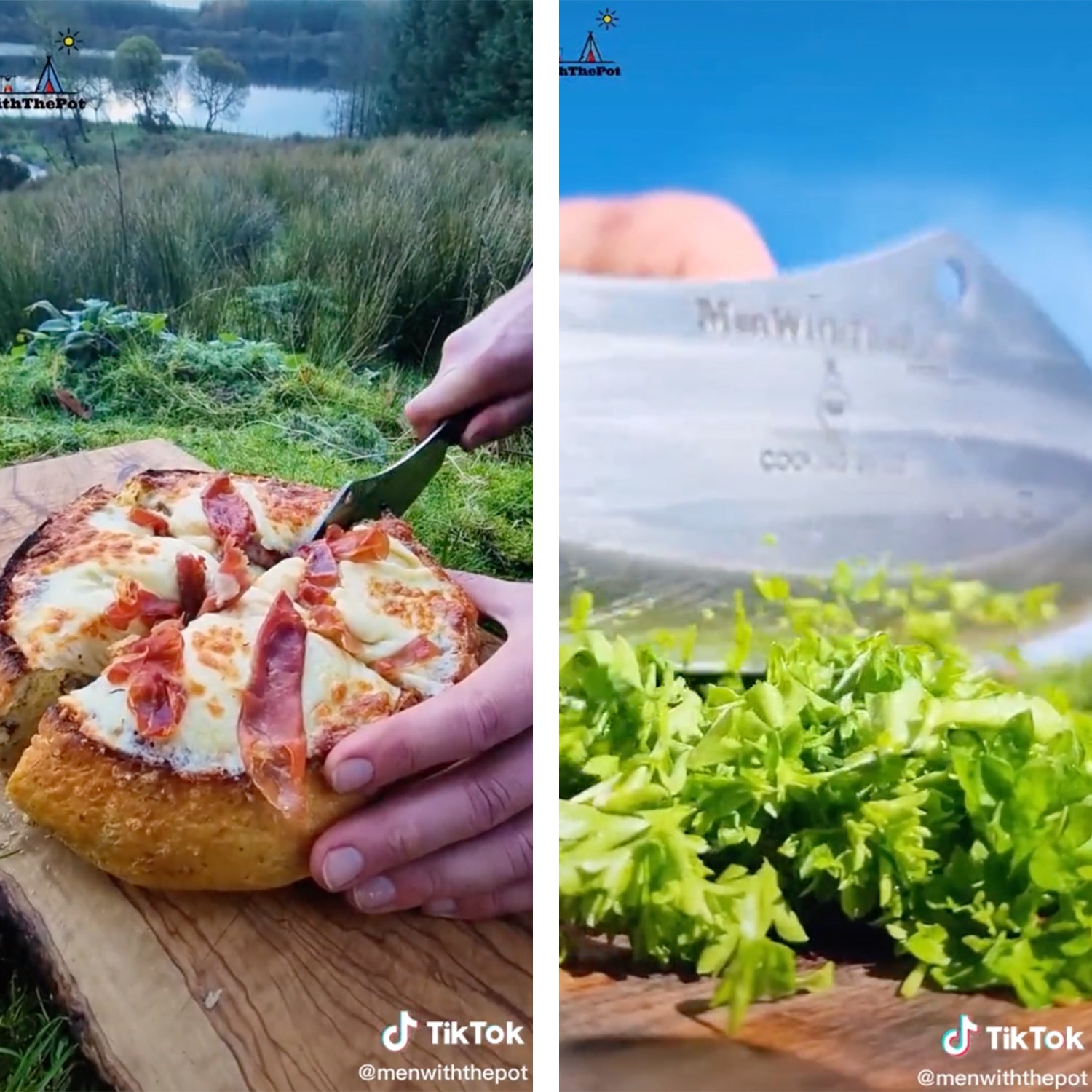 Courtesy menwiththepot/TikTok
Heading out the door? Read this article on the new Outside+ app available now on iOS devices for members! Download the app.
In 2019, Polish friends Slawek Kalkraut and Krzysztof "Kris" Szymanski began a fun diversion that would later become a social media phenomenon. The two men, who are now known across multiple platforms as Men with the Pot, were working at hotels in Northern Ireland, with Szymanski behind the bar and Kalkraut at the reception desk. "We started heading into the woods, hunting, fishing, and cooking on our days off," Szymanski says.
The duo did this purely for leisure, both sharing a passion for the outdoors. Soon, they began recording their excursions on Instagram. "We started taking videos to share the experience with family and friends, but then it took off." Now, the duo's Instagram account has over 1 million followers, and their TikTok account over ten million; it's been a full-time job for Kalkraut and Szymanski since December 2020. Their reels rarely feature the men themselves. Instead, viewers are treated to rustic views of dishes being prepared outdoors: donuts fried amid just-blooming flora, complete with a wayward ant traveling across the screen; slow-cooked beef shoulder in tall, wooded pines, a white and brown spotted dog lapping in the background; bacon-wrapped chicken, cooked in a fire-licked skillet beside a babbling brook.
It wasn't an accident that Men With The Pot took off in early 2020, Szymanski says. "When people were stuck inside during lockdowns, it provided a sense of escape into nature," he says. "We live in County Fermanagh, in Northern Ireland. The weather isn't always the best, but when you get good days, we think it is stunning. We have many places we like to cook around here: in the woods, and by lakes. And, of course, when we travel, we like to find new spots."
Recently, Kalkraut and Szymanski released their first print cookbook, Men with the Pot Cookbook: Delicious Grilled Meats and Forest Feasts. The book includes a list of tools that are useful for outdoor cooking (a cast-iron pot, flint for starting a fire, a handsaw, a mortar and pestle, enamel camp cups, cast-iron skillets, a hatchet, two large bowls, grill pans, and more); instructions for making items like a pan stand or a noodle-drying rack from forest wood; and a comprehensive collection of savory and sweet dishes. "It was important to us that this cookbook shows a full range of recipes," Szymanski says. "Yes, a lot of people know us for big steaks and cuts of pork. The book has that. But it also has plenty of baking, sandwiches, and more creative stuff."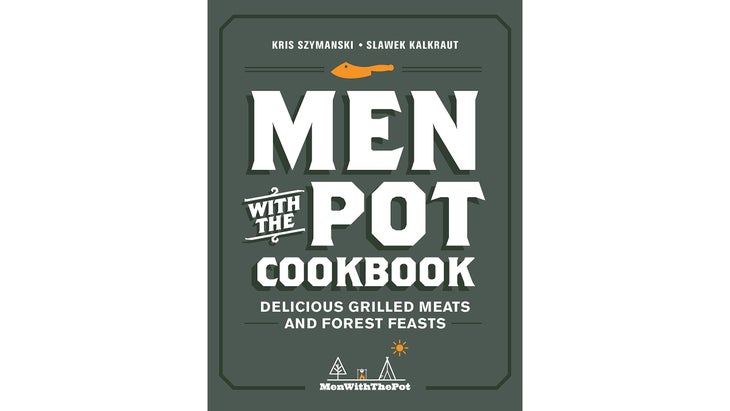 Kalkraut and Szymanski have always developed recipes as a team. "We usually go out into the woods for a full day to film just one video," Szymanski says. By the end of the day, he says, they have typically troubleshot a recipe and gotten the footage they need, assuming the weather has not posed a problem. "Most of our short videos are an entire day's work," Szymanski says. "Then, yes, we also have to edit them."
Many of the cookbook's recipes include baked goods, a rarity in the duo's social media feeds. "Baking can be a challenge, even in a home kitchen. Baking by fire, and with limited ingredients, is not for everyone. You have to be willing to eat plenty of experiments. Which we did, off-camera." The result, however, has been seriously vetted recipes that were born of some of these mistakes, like the book's stuffed breads and pretzels.
For those who are just getting started in outdoor cooking, Kalkraut and Szymanski do have some recommendations. "Keep it simple," Szymanski says. "If you have a great knife, cutting board, and pan, you can do so much. You can really do just about anything with a fire that you could with a stovetop. It's just about how long you want to spend doing it."
Although it's hard to predict where Men With The Pot will be 10 years from now, Kalkraut and Szymanski hope they'll still be easing minds and feeding people, one happy video at a time. "According to TikTok analytics, people in highly populated areas are our most devoted viewers," Szymanski says. "This tells us that they want to escape sometimes. Every single person is finding something different to enjoy in our videos."
Inspired? Check out a recipe for campfire doughnuts with mixed berry and chocolate whiskey sauces from Kalkraut and Szymanski's new cookbook.
Lead Photos: Courtesy menwiththepot/TikTok
Trending on Outside Online