Coffees That Deliver on Twice the Caffeine
Forget Tim Ferris. For peak productivity, just down a few cups of these extra-strength brews.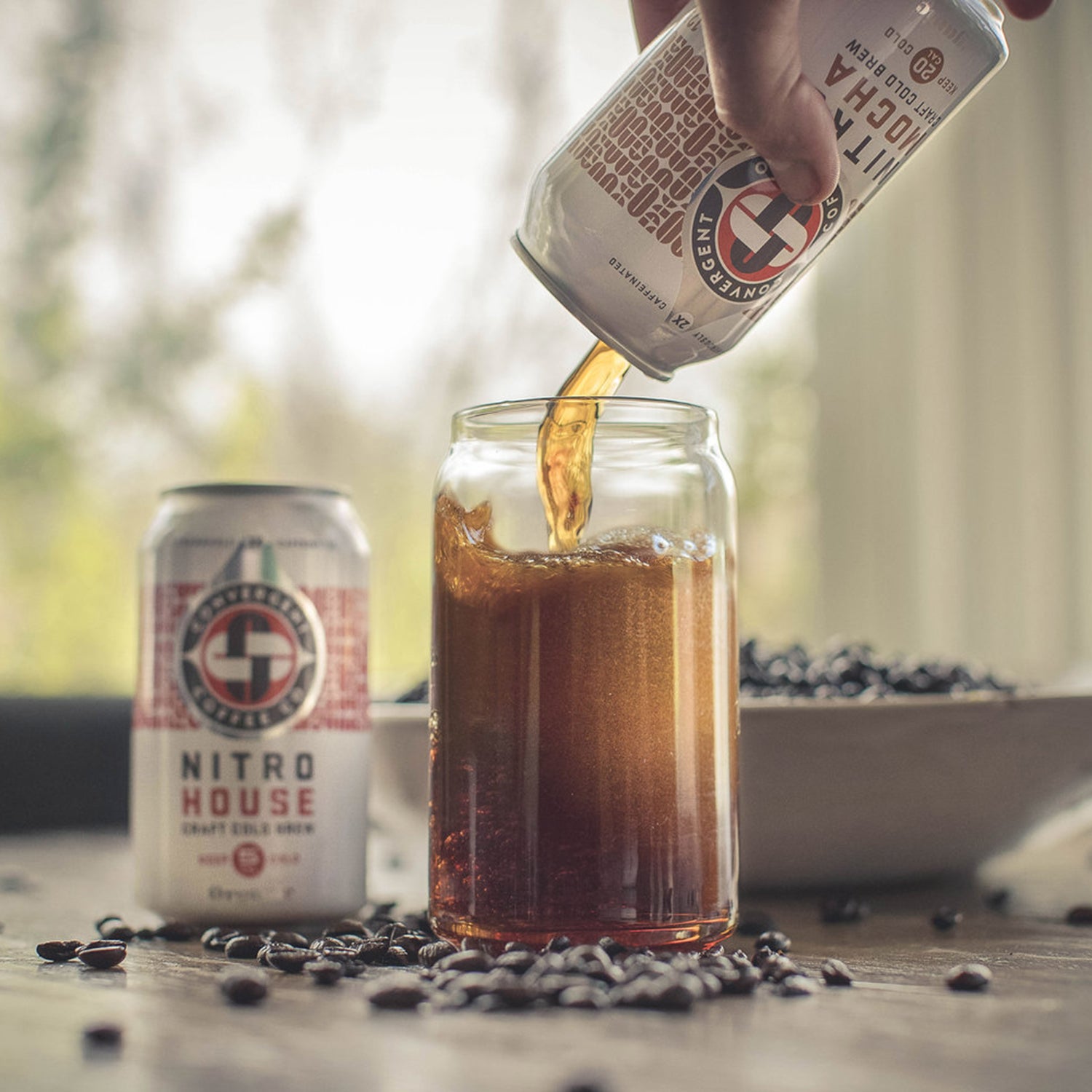 Heading out the door? Read this article on the new Outside+ app available now on iOS devices for members! Download the app.
Maybe you're a coffee snob who sips each mug with slow, quiet contemplation. That's nice. But for the rest of us who need to replace one-third of our blood with high-octane java before we can interface with humanity, there's double-strength coffee.
Thankfully, the stuff is having a moment. Case in point: Death Wish Coffee, one of the first double-caffeine brands in the space, is moving from selling only online to being stocked in more than 1,600 Walmart stores next month. "I feel like the demand for the type of coffee we roast is pretty sought after," says Mike Brown, the company founder.
Before we get too far, here's a quick warning. "Too much caffeine at mild levels can trigger feeling jittery, feeling agitated, tremors, can give you heart palpitations and increase your heart rate, and even give you an upset stomach," says Darria Long Gillespie, an emergency medicine physician. "At higher, more dangerous levels, caffeine can trigger dangerously high blood pressure or heart rhythms, dehydration, and seizures." It can even be deadly if taken in a large enough quantity.
So, how much is double? The answer: It depends. Gillespie says the typical cup of drip coffee has 100 to 200 milligrams of caffeine. Double, then, would be anything over 400 milligrams. But she cautions that 400 milligrams is the upper end of what most physicians recommend for daily adult caffeine intake, although genetics, weight, metabolism, and tolerance may mean some of us can consume a bit more. Most double-strength coffees get their vigor from the types of beans used and the roasting method. Brown says his company doesn't add extra caffeine; rather, it selects coffee varieties with genetic predispositions to producing a lot of caffeine.
We tested five varieties of double-strength stuff to see which are worth stocking in your pantry and which are really only good for giving you a case of the caffeine sweats. Here's how the results shook out.
#5. Sessions 200 Percent Super Caf
Even though it's labeled as "Super Caf" and advertised as high octane, this brew has just 150 to 170 milligrams of caffeine per six-ounce cup, which isn't super high. But how many of us drink only six ounces of coffee at a time? When adjusted for a more human-sized mug (say, 12 ounces) it would qualify as supercharged. This coffee gets its caffeine from both the beans and the addition of green tea extract, though you can't taste it. This medium blend generates a smooth if somewhat unremarkable cup.
#4. Maud's Captain Caffeinator K-Cups
For those who want a little more kick than regular coffee, these K-cups offer a happy medium since each has a steady 200 milligrams of caffeine. The cups are recyclable but only come in a K-cup option, which will irk many of us who don't have the proper setup. The taste is on par with something you'd get from any big-name coffee house.
#3. Black Rifle Coffee's CAF
This veteran-owned business says its double-strength brew is made from Colombian Excelso beans. It's lacking some of the brightness that I like in a medium roast, but it has a good, smooth finish and an appealing aroma. The marketing materials boast double the traditional amount of caffeine but don't give an exact amount, so use with care.
#2. Death Wish Coffee
Part coffee, part rocket fuel, a cup of this dark roast can contain more than 700 milligrams of caffeine. Brown says they actually warn consumers, because overconsumption is easy with a brew this fuerte. Amazingly, Death Wish managed to get a ton of caffeine without sacrificing taste. It's a dark roast, but not overly bitter or full of those burnt notes that so many dark roasts are famous for. It's fair trade, organic, and has an absolute cult following—take a spin through its Amazon reviews, which are both glowing and hilarious.
#1. Convergent Coffee Cold Brew Nitro Cans
I have bad news: I've developed an addiction to these cans of frothy cold brew. The coffee is so drinkable that I accidentally consumed multiple cans one day, then spent the entire night lying awake, questioning my life choices. The nitrogen addition makes the cold brew feel almost creamy. "Nitrogen gas doesn't easily dissolve in liquid, so it gives cold brew that thick and velvety feel," says Steve Ball, CEO of Convergent Coffee. "Infusing cold brew with nitrogen also helps maintain freshness, reduce bitterness, and even activate some of the aromatic compounds." But be careful. With 330 milligrams of caffeine per can, you definitely need to watch how frequently you down these suckers.
Lead Photo: Courtesy Nitro House/John Johnst