Our 10 Favorite Beers to Celebrate IPA Day
It's the hoppiest day of the year!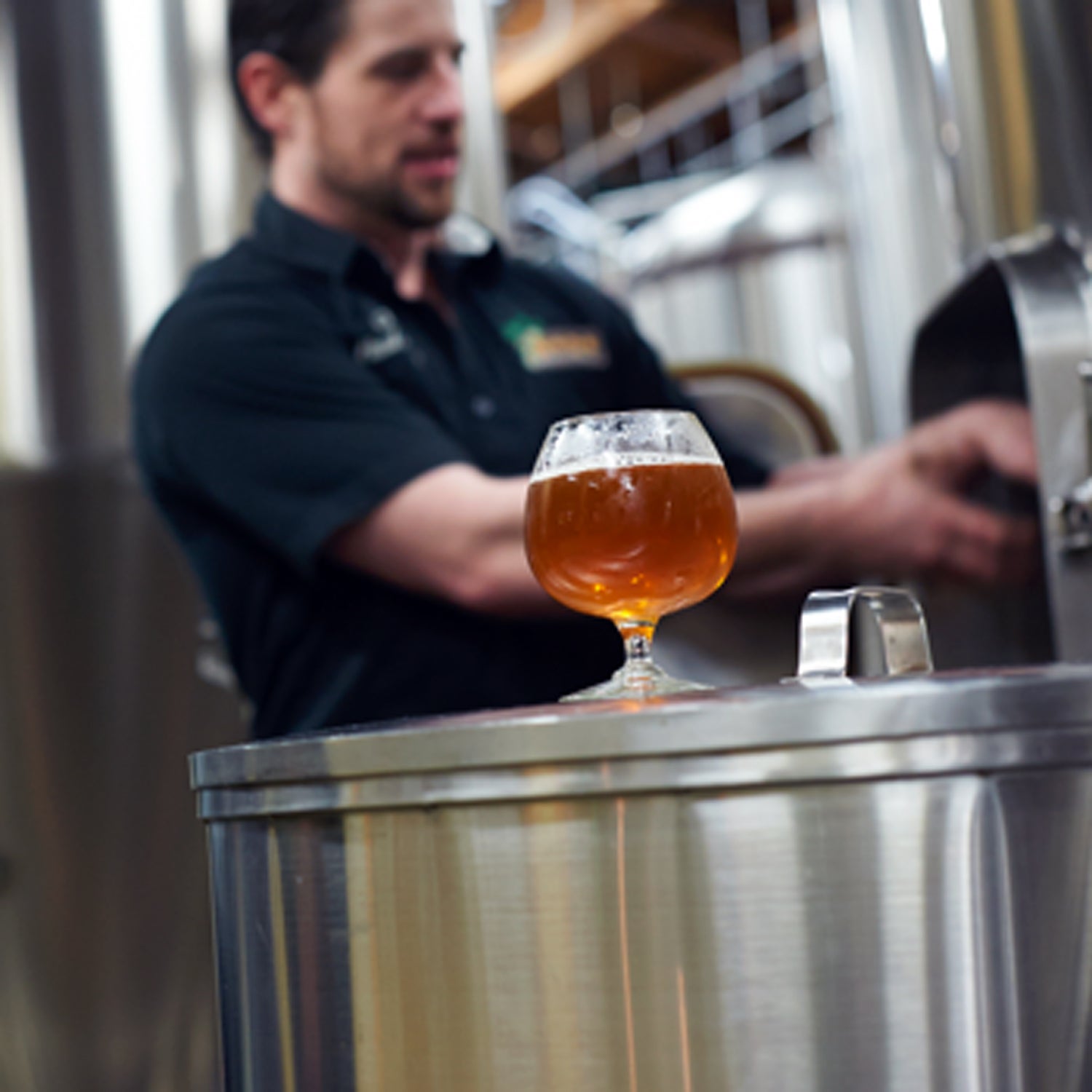 Heading out the door? Read this article on the new Outside+ app available now on iOS devices for members! Download the app.
Raise a glass! Today is IPA Day, and never has there been more reason to celebrate the India Pale Ale. After all, America is obsessed. 
The IPA's origin in the 1800s is the subject of heated debate, but today the beer encompasses more subcategories than one should try in a single sitting. With more than 3,000 breweries operating in the United States as of June 30 (99 percent of which were small and independent craft breweries, mind you), it's easy to see how the IPA captured 12.1 percent of U.S. craft beer sales in 2013, and accounted for 16.8 percent of industry growth.
Knowing that, it's a sure bet that you'll have plenty of choices on tap at your favorite watering hole for IPA Day. To get involved, check out the many events taking place across the country, or do a search for the official hashtag: #IPAday.
In honor of the hoppiest day of the year, here's a list of our favorite IPAs, based on copious amounts of "testing":
Hop, Drop 'N Roll, 7.2% ABV, 81 IBUs
NoDa Brewing; Charlotte, North Carolina
A rising star in the ever-evolving world of IPAs, this brew just won gold at the 2014 World Beer Cup. Described as "in your face, crisp, and mouthwatering," Hop, Drop 'N Roll is packed full of Citra and Amarillo hops for a complex flavor profile. Bonus: it comes in a can, so you can pack it in on your next adventure.
Heady Topper, 8.0%
The Alchemist; Waterbury, Vermont
Rarely is a beer so good that a brewery runs out of it every week and has to open up a new facility to keep up with demand—despite distributing in just one (very small) state. There's a reason this is the top-ranked beer in the world, and we can't argue. Pop open a can of Heady and you're immediately hit with wave after wave of incredible hop flavor, without the overly bitter aftertaste that so many other Double IPAs have.
Union Jack IPA, 7.5% ABV
Firestone Walker; Paso Robles, California
Thanks to double dry hopping techniques that bring out grapefruit and citrus flavors, this brew is a perfect example of everything a good West Cost IPA should be: big, bold and, a two-time GABF Gold Medal winner.
60 Minute IPA, 6.0% ABV, 60 IBUs
Dogfish Head; Milton, Deleware
A true classic, it's tough to compete with 60 Minute, which after 11 years still stands as one of the best examples you'll find of a well-balanced, American IPA. The "continuously hopped" brew has more than 60 hop additions during a 60-minute boil, compared to the usual three, which results in a more complex flavor. Looking for something bolder? Try Dogfish's 75, 90 or 120 Minute IPAs.
Elevated IPA, 7.2% ABV, 100 IBUs
La Cumbre Brewing Co.; Albuquerque, New Mexico
This New Mexico brewery found its way into the craft beer limelight in 2011 when its IPA beat out 175 others for a gold medal at GABF. Packed full of flavor without the bitter bite, this one ranks right up there with the way more famous Heady Topper on our list.
DayTime, 4.65% ABV
Lagunitas Brewing; Petaluma, California
A great example of the emerging Session IPA subcategory, DayTime is the IPA you grab when you aren't looking for a 7-9 percent hop bomb, but still want that big juicy aroma and resin-y hop flavor.
Freak of Nature Double IPA, 8.0% ABV
Wicked Weed Brewing; Asheville, North Carolina
Wicked Weed might be making waves in the sour and wild-ale world, but its DIPA is just as good. By dry hopping with more than 48 pounds of hops per batch, Wicked Weed produces an incredibly citrusy and dry, but minimally bitter beer.
Pliny the Elder, 8.0% ABV
Russian River Brewing Company; Santa Rosa, California
No self-respecting IPA list would be complete without the gold standard for hopheads everywhere. This Double IPA is one of the best, trust us. Find it freshly tapped, and the flora, citrus, and pine aroma will knock your socks off.
Nelson, 7.1% ABV
Alpine Beer Company; Alpine, California
This Golden Rye IPA has developed a cult following for its unique dry white wine and spicy flavor profile. Copious amounts of super-fruity Nelson Sauvin hops from New Zealand's famous winemaking region ensure this IPA is as good as it sounds.
Red Swing Line, 4.1% ABV
Trinity Brewing Company; Colorado Springs, Colorado 
Trinity brewers age this low-alc "wild and sour session IPA" in French Oak Chardonnay barrels with souring agents and wild yeast to get a sour, funky and hoppy beer that should be called "Pure Awesome."
Lead Photo: NoDa Brewing