Veganism for Carnivores: Testing a Fake-Meat Cookbook 
Homemade plant-based meat innovations are getting billed as satisfying, even to dedicated meat lovers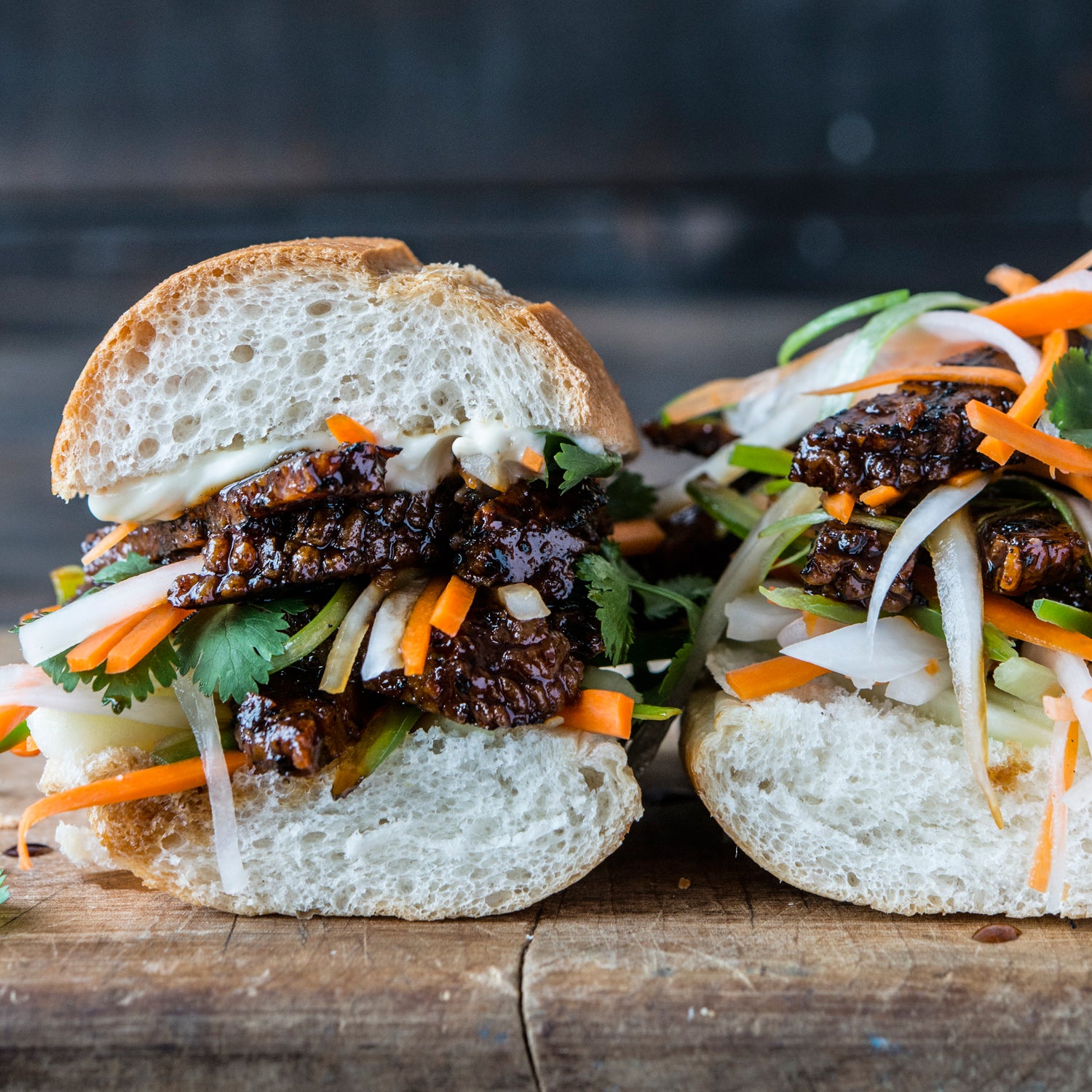 Heading out the door? Read this article on the new Outside+ app available now on iOS devices for members! Download the app.
My husband wants to eat a more plant-based diet, but when I pull out my old copy of The Moosewood Cookbook, he always has the same complaint about the options: "These are just, like, plates of vegetables."
Duh.
What he probably means is that veggie plates lack a toothsome, hearty focal point. A few years ago, we Googled "vegan cookbook for meat lovers" and came back with zero promising leads. There are vegan manifestos for the health-obsessed, plant-based guides for eco-warriors, and plenty of PETA-approved books for animal rights activists. But for the vegan-curious who find prime rib oh-so-satisfying? Nada.
Until now. Field Roast ($20; Hachette Book Group) features 101 plant-based recipes that feel meaty with the help of, well, plant-based meat.
Author Tommy McDonald is the former head chef at Field Roast, a company in Seattle that been producing plant-based roasts, sausages, and burgers since 1997. McDonald wanted to further eliminate the mystery of plant-based meat by helping people craft it at home. "I think people want to know what they're putting in their bodies," he explains, adding that products like Tofurky are not exactly world's most transparent food.
Most of what's available at my rural Walmart feels more akin to hyperprocessed hot dogs and frozen chicken nuggets—not appealing. Fake steak from scratch, without the blood and guts? That's a different story. I decided to test-drive the book.
Before you dive into Field Roast, note that many recipes rely on vital wheat gluten. It binds the grains together and gives the final product that al dente texture. So if you're both vegan and gluten-free, you may find that this isn't the cookbook for you. And if you live in the middle of nowhere, like I do, you'll probably have to order the vital wheat gluten and garbanzo flour from Amazon.
You'll also need to devote a bit more time to these recipes than you might for a packet of chicken breasts you can whip out of the fridge and have warm and ready to eat in 20 minutes. Many of the "meats" call for putting the grains through a meat grinder—much like you would with sausage. After that, you wrap the mixture in cheesecloth and boil it to achieve that chewy, meaty texture. The good news? "Wheat gluten is pretty forgiving," McDonald says. And unlike meat charcuterie, one misstep won't land you in the hospital with a dire case of food poisoning.
I started with the mushroom and herb roast, a robust log of mushrooms, shallots, garbanzo flour, and wheat gluten all rolled into cheese cloth and boiled for 90 minutes. My tressed roast wasn't nearly as gorgeous as those pictured in the book, but it held tight as I boiled it. The result, dusted with smoked paprika, five spice powder, and a touch of ginger, then served with a vegan demi-glace over mashed potatoes, was the hearty dish my husband and I had been Googling for so long.
Here's a starter recipe from Field Roast that uses premade plant-based meat.
Lead Photo: Hachette