New York City's Street-Food Scene Is Vibrant, Pandemic or Not
When fair weather draws folks outdoors, the food vendors of Brooklyn cater to every taste. Here's what New Yorkers were munching on this spring.
New York City had a vibrant street-food scene long before the coronavirus outbreak put indoor dining on the back burner. In the late 19th century, working-class families patronized pushcarts selling oysters and sweet corn. The city's famous hot dog stands have been a sidewalk staple since the Progressive Era. More recently, immigrant food-truck operators like the King of Falafel and the Dosa Man have become beloved figures. Yet the city's outdoor dining scene had never experienced anything like the COVID-19 pandemic, which prompted thousands of restaurants to go alfresco. Yet "people were adamant about showing up for their favorite locales," says Brooklyn photographer Brad Ogbonna. "They were going out in winter and pretending not to be cold in sidewalk seating arrangements." Even though indoor dining is an option again, New Yorkers still love a meal outside. As the weather warmed, Ogbonna, 34, drove to some of his preferred Brooklyn spots to capture the joy of eating under the sun. He tucked into Tijuana-style tacos from the Birria-Landia truck in Williamsburg, scarfed a breakfast sandwich on the patio of Greenberg's Bagels in Bedford-Stuyvesant, and slurped oysters in Coney Island that, he says, "are not for the faint of heart." Ogbonna, who has lived in the borough for 13 years, hit one spot more than any other: Shipwreck Seafood Boutique in Bed-Stuy. "During the pandemic, the owner, Joey Lugo, has done a lot of sweet things for the neighborhood. Often he'll give free meals to people who need them," he says. "It makes you feel part of the community when you're able to spend money and see it given back." As he photographed New Yorkers sharing meals on park benches and picnic blankets, Ogbonna enjoyed the sight of others just happy to be outside—and together again.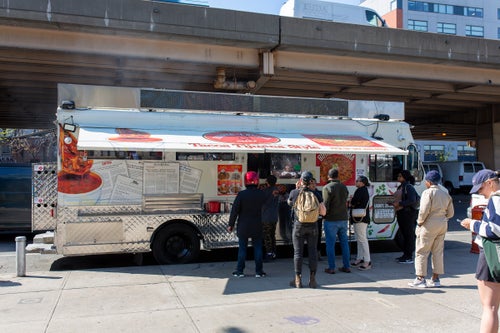 The Birria-Landia taco truck in Williamsburg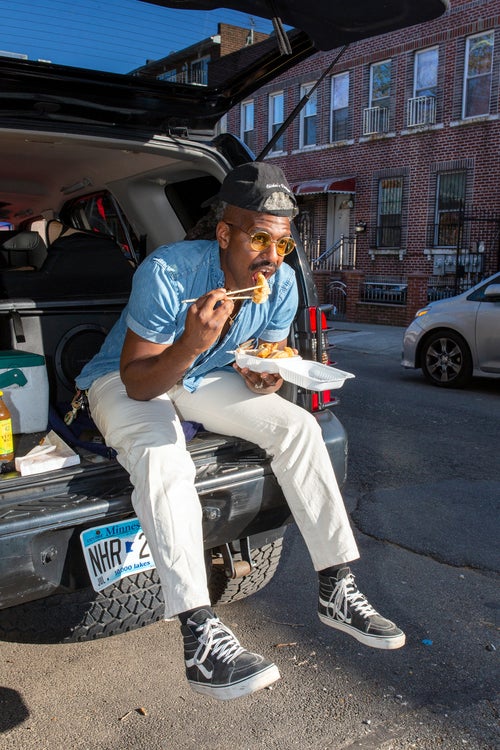 Ogbonna with dumplings from Kai Feng Fu in Sunset Park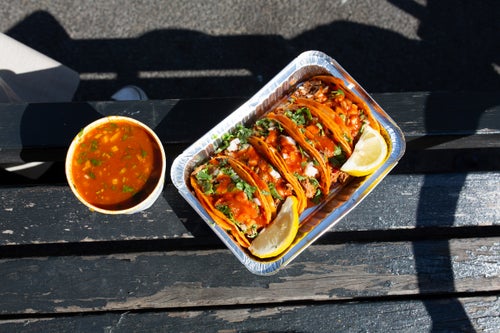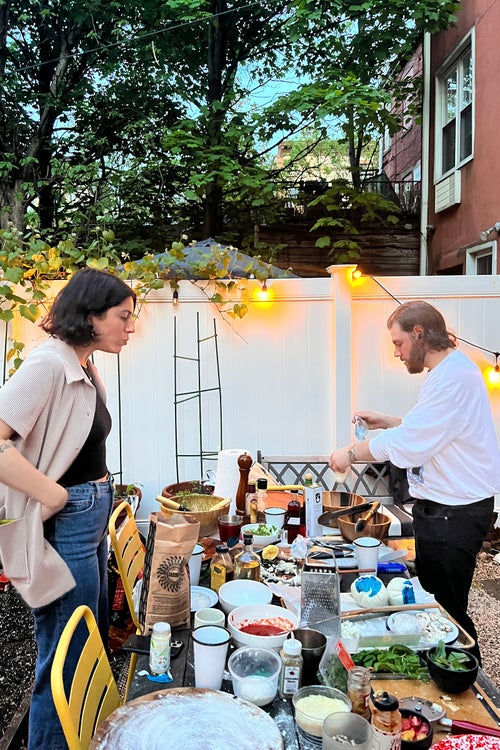 Gathering in Ogbonna's backyard for a barbecue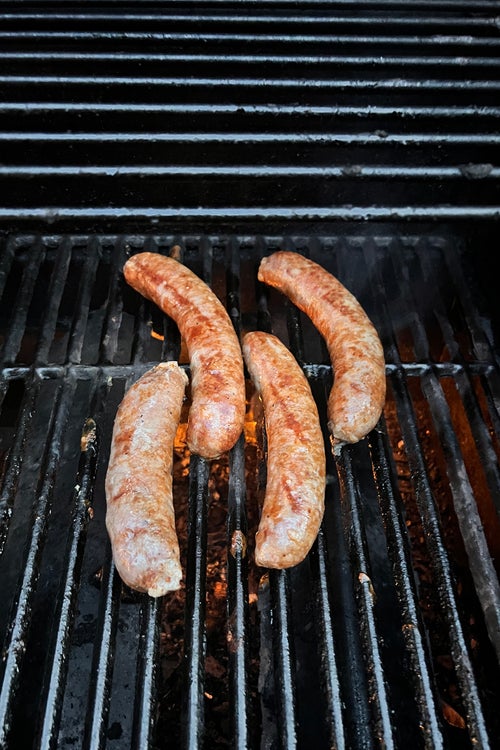 Merguez sausages on Ogbonna's grill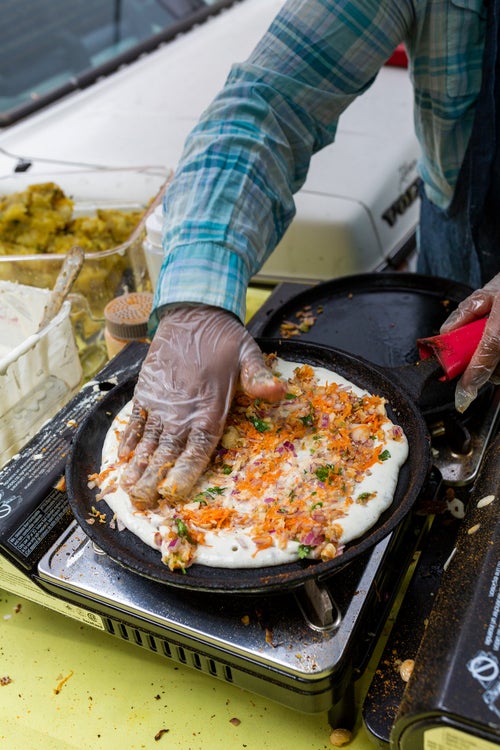 A dosa at Brooklyn Curry Project in Fort Greene Park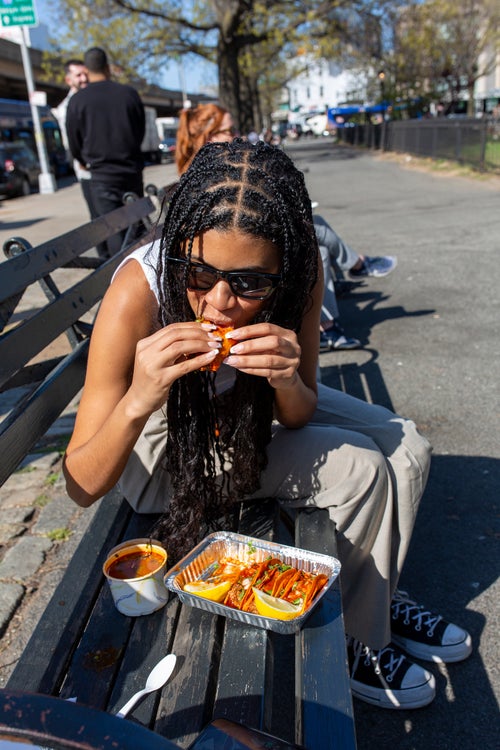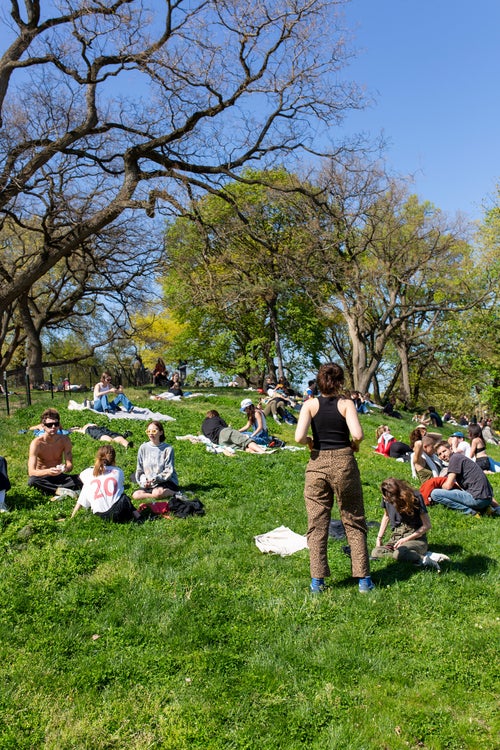 Soaking it up at Fort Greene Park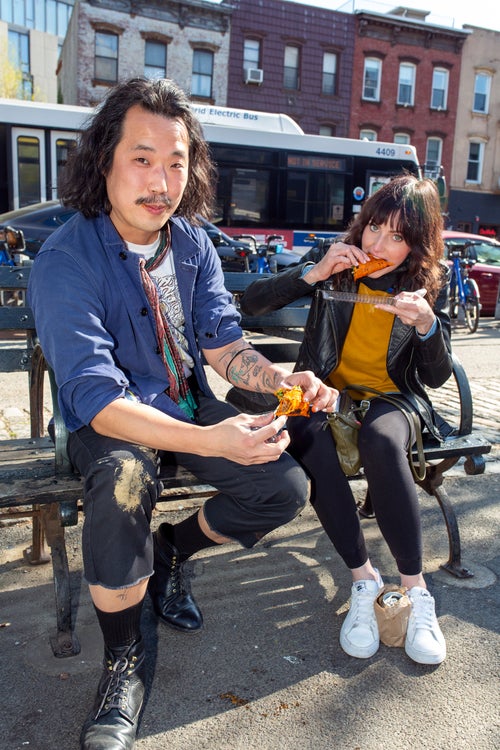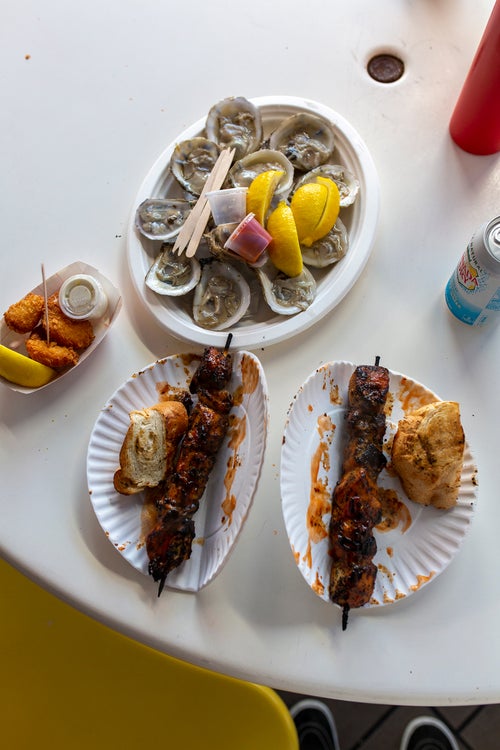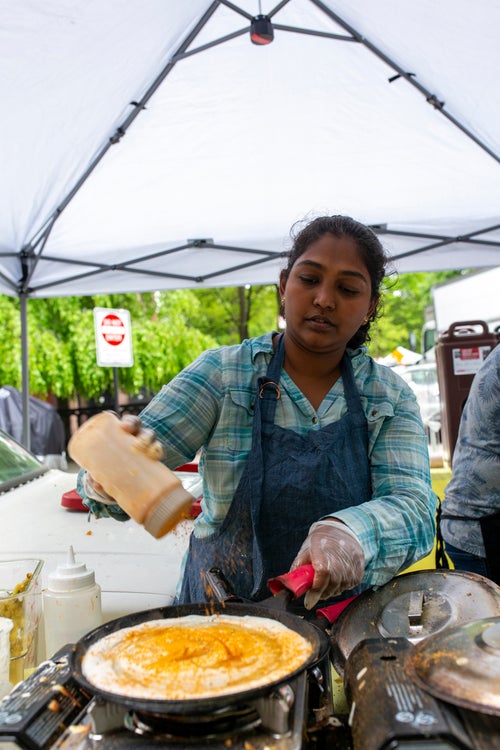 Swetha Raju of Brooklyn Curry Project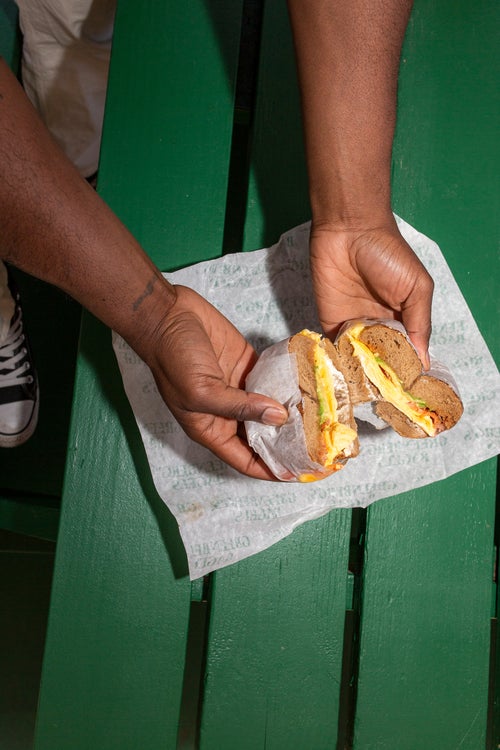 Avocado, egg, and cheese from Greenberg's Bagels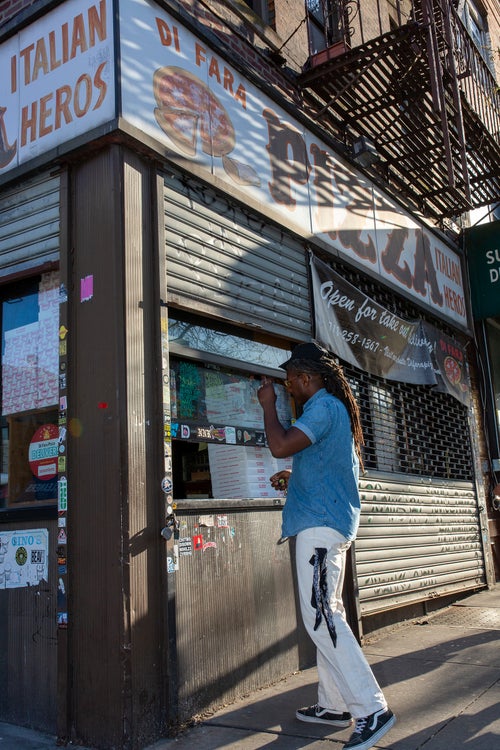 Ogbonna at Midwood institution Di Fara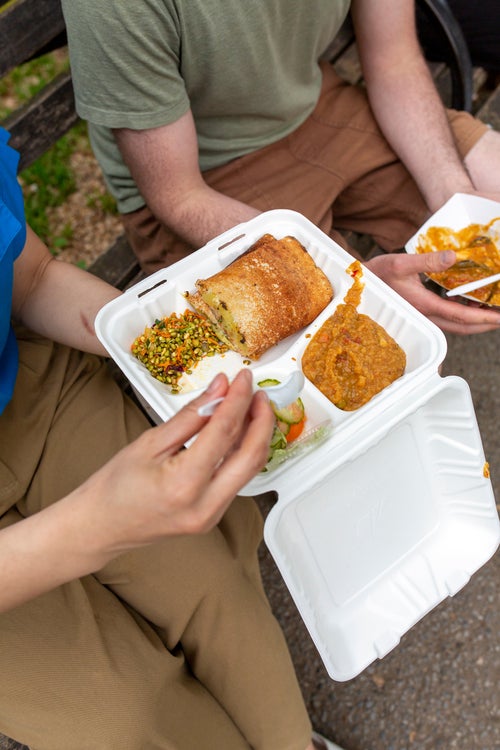 Coconut dosa with dal from Brooklyn Curry Project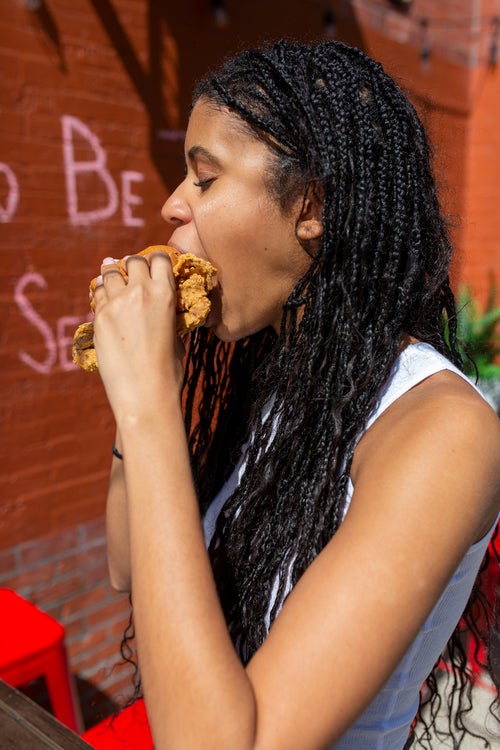 Soft-shell crab sandwich from Shipwreck, Bed-Stuy